We debate the link between Instagram and overtourism
What is the connection between social media, specifically Instagram, and overtourism?
That's the big question we've been debating in the office recently, in light of fresh news every day detailing the ruination of places of natural beauty or historic cities by an overwhelming surge in tourists, whom often arrive with a smartphone in hand, ready to take that perfect Insta-capture.
On the one hand, we can all reel off super-popular travel destinations or iconic travel photos, which are repeated in our social media feeds until they become meaningless (not to mention, often unrealistic).
Yet, on the other, are we being too quick to judge? How much are we all accountable for overtourism, from travel operators marketing destinations, to government officials in charge of providing adequate infrastructure, to social media influencers travelling the world as self-made entrepreneurs, working hard to earn a living in the competitive digital age?
Here, we recount our own stories with Instagram and overtourism, debating both sides of the argument and offering perspectives from a range of viewpoints. Contributions come from our content writer Katie Birtles, content writer and social media manager Amy Poulton, photographer and filmmaker Nick Adams, Responsible Travel CEO Justin Francis and bloggers Sam and Ashley from The Green Shoestring:
If Travel is a Contest, Who is Winning?
Content Writer, Katie Birtles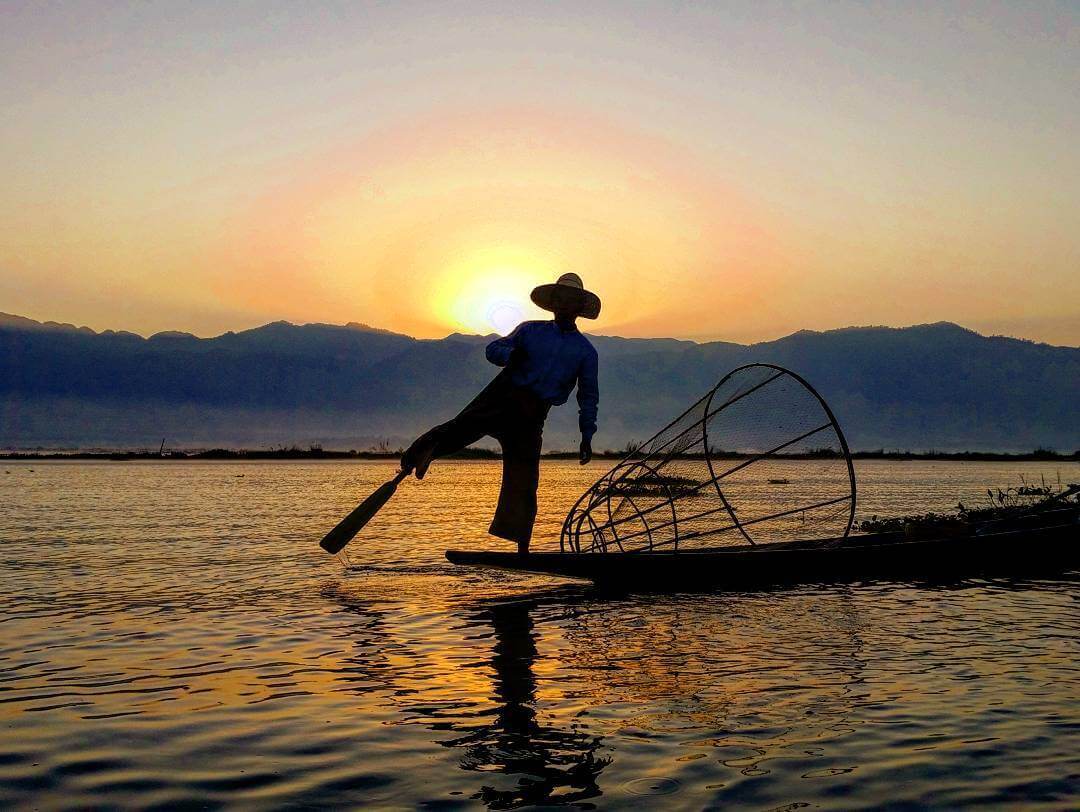 It was before dawn and I was boarding a small rowboat with a group of fellow travellers. We cruised down the reedy river to the vast lake, sitting quietly in the chilly morning air, with no one else around.
We were waiting to see the famed fishermen of Inle Lake in Myanmar, known for their distinctive rowing style. The men stand at the stern of the boat on one leg and wrap their other leg around the oar, to make it easier to move through the thick reeds.
As the sun began to rise, the fishermen appeared. Our captain called one of the men over and he started posing. He moved into a series of the famous one-legged movements, and even positioned his net so we could take shots through a cylindrical perspective.
Soon, the lake was filled with hordes of tourists, all shouting and calling for the men to hold certain positions for their camera. One tourist even waved a fist of cash in the air, demanding to bring two men into the shot, manoeuvring them into certain positions so he could get the perfect picture.
I was shocked by the scene, and yet I snapped my photo of a seemingly idyllic moment, and posted it on Instagram later that day. I was disgusted by the problem, and yet I was part of it.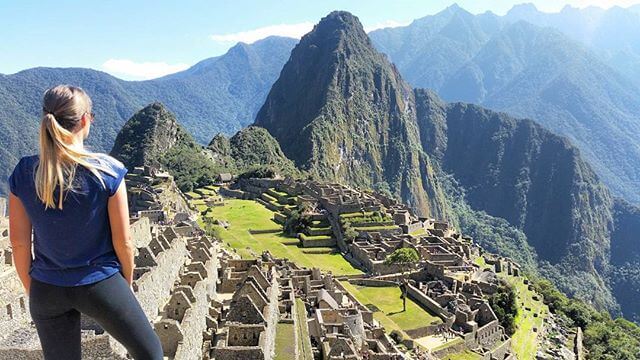 And it's a growing problem. Over one billion tourists travel internationally each year, and more than ever, Instagram is determining where and how we travel. People choose destinations based on how good it will look on their Instagram grid, while almost every major city has a roundup of the "most Instagrammable places to visit."
It seems many people travel just to snap a particular image and to validate their online presence. If you didn't get hundreds of likes on your post, was it even worth going? If you couldn't post anything about your holiday on social media, would you still go?
Almost everywhere I travel, I witness the growing trend of "doing it for the 'gram." In every hotspot, you can feel the desperation as people clamour to get their flawless shot.
Glamorous women pose at the top of a mountain, changing into gorgeous dresses and reapplying their makeup after a hike. Tourists prance and pose in picturesque locations, posting their images with narcissistic hashtags like #mylifeisbetterthanyours or #fromwhereyoudratherbe, perpetuating a competitive atmosphere.
For many, travel has become a contest. It's all about who can get the best shot, who can visit the most exclusive location, or who is more adventurous, and it's all quantified by the number of likes, views and followers you have.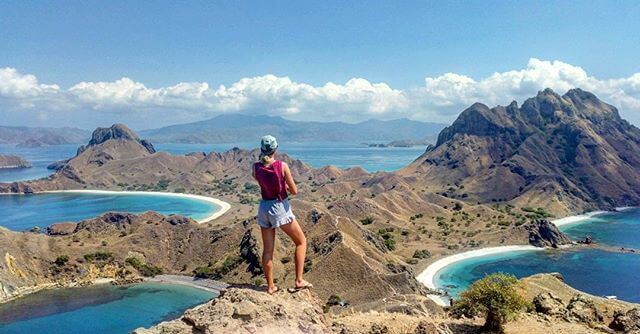 People even edit their images in an attempt to win this strange competition. Many influencers have been called out for faking their photos and editing themselves into locations, whilst others are editing their images beyond recognition.
My experiences with Instagram and overtourism
I've read a number of accounts from fellow travellers who visit Pura Lempuyang in Bali. This ancient, sacred Balinese Hindu temple has blown up on social media, thanks to dreamy shots on Instagram. Known as the "gateway to heaven," these pictures depict magical water reflections and temple spires in the clouds.
In reality, visitors arrive to a massive line of tourists all waiting to get the same picture. A local photographer instructs you to stand at the temple, then puts a mirror beneath your camera to create an illusion of a water reflection. There is no pond there, nor is it the tranquil temple depicted on Instagram.
Recently, I was scrolling through my Instagram feed when I came across a picture tagged as Millaa Millaa Falls, in Australia. The photographer had edited the image to have dazzling blue water. I've been to these waterfalls and they looked nothing like this pretty creation.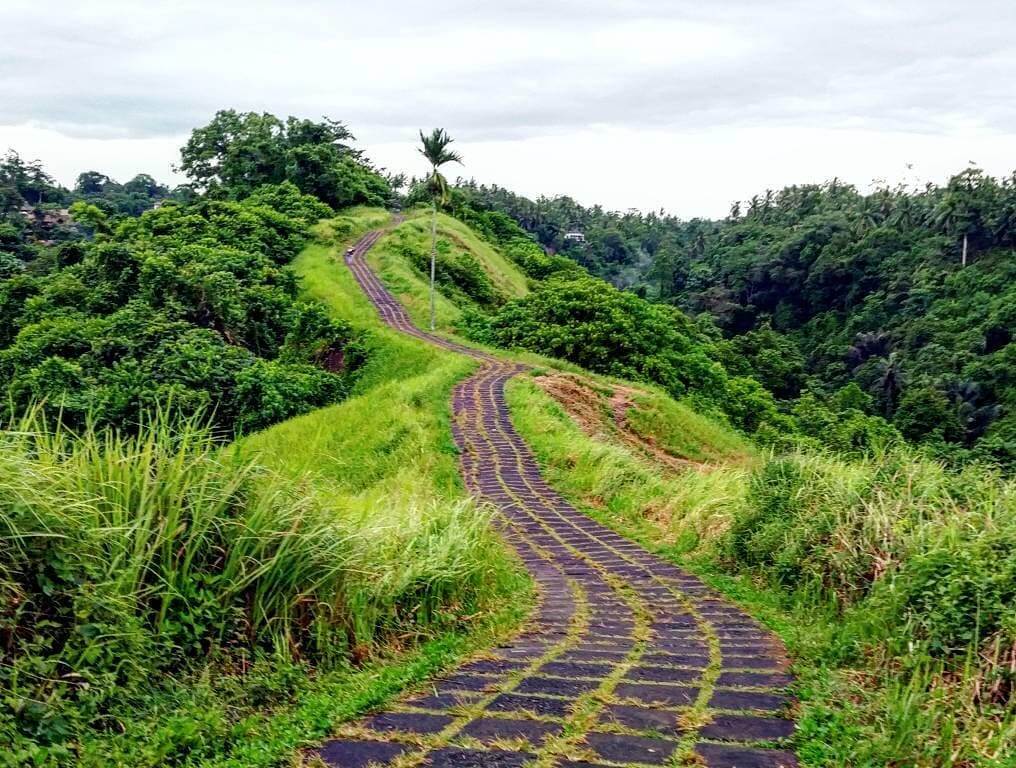 Everyone is so desperate to capture the "best" photo, they're actually washing away reality in the process. No one really wears a gown on a hike, arriving fresh-faced and perfectly made up. People rarely talk about lining up for hours just to capture the same image as hundreds of other people.
But why should I judge these travellers? Why do I care how people choose to spend their holidays, or what they post on social media?
The reality is that all travellers should care about responsible travel. This distorted glamorisation of travel has created a dangerous hype that is harmful for everyone.
On an individual level, the deception leads to disappointment. I recently read an article about a woman who quit her job to travel the world solo for a year, after being inspired by Instagram influencers. She returned home just six weeks later after realising long-term solo travel isn't the glossy experience it's often made out to be on social media.
On a global level, the hype can lead to overtourism, where too many people flock to popular destinations, causing harm to the local communities and environment. Hordes of tourists flock in, snap their picture, leave their waste and carbon footprint, before rushing off to the next hotspot, with little thought for the culture or environment of the place they've just visited.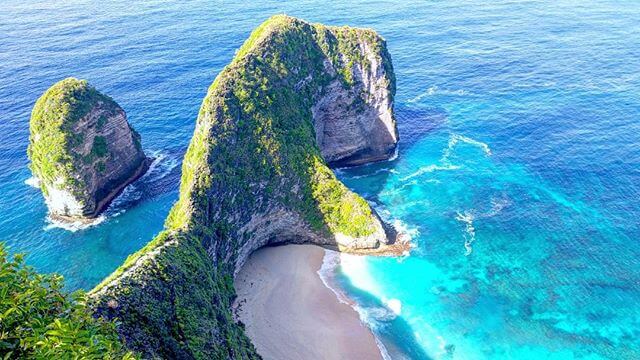 What is the solution for overtourism?
So what can we do? As individual travellers, we can avoid playing into the sensationalism of travelling simply to snap a popular image. We can also travel more consciously by staying in eco-friendly accommodations, using sustainable products such as refillable water bottles, travelling in the off-season, and visiting lesser-known destinations.
Many communities actually benefit from tourism, when done right. For example, Kerala in India is in need of visitors after flood recovery in the region, as media coverage has dissuaded tourism and tourist numbers have dropped overall to India in recent years.
On a broader scale, we need governments to step in and regulate the tourism industry. Tourist taxes and limits on the number of visitors will help curb the flood of people, whilst also funnelling money into sustainable tourism projects. In Peru, there is a daily limit on the number of people who can visit the ancient site of Machu Picchu, whilst the Maldives charges an environmental "Green Tax" of US$6 per person per day.
Ultimately, travel is a privilege that most cannot afford. If you are one of the fortunate few who does have the means to travel, you owe it to the local people and the planet to do so responsibly.
Personal Brands vs Seeking Experiences
Justin Francis, CEO of Responsible Travel
"A great photo should be the result of a wonderful experience, not the reason to go. Travel is changing. It's becoming more about building personal brands through social media than about seeking experiences that enrich people's lives and understanding themselves and the world. The desire to capture the same iconic shot as your favourite celebrity or influencer is also contributing to overtourism, which makes places less enjoyable for residents as well as other travellers."
Read the full article from The Telegraph on some of the most Instagrammed destinations.
In Defence of Instagram
Content Writer & Social Media Manager, Amy Poulton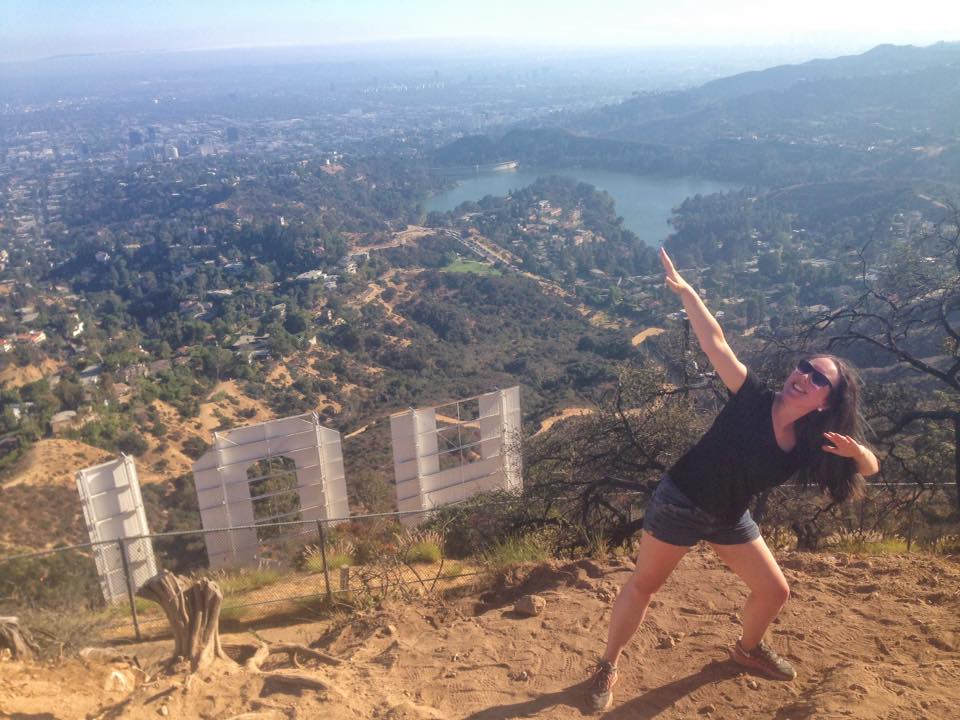 I agree that Instagram has irreversibly changed the way people, especially young people, travel and it's certainly not all for the better. I also agree that overtourism is a real problem that we are all responsible for. However, I don't believe that a direct relationship between Instagram and overtourism is so clear cut and sometimes it's important to hear a little bit of devil's advocate, so I'm offering a counterargument here.
The Responsible Travel Partnership defines overtourism as: "Destinations where hosts or guests, locals or visitors, feel that there are too many visitors and that the quality of life in the area or the quality of the experience has deteriorated unacceptably."
When I think of overtourism, I think of cities forced to impose a tourist tax to discourage visitors (such as Venice), cities where citizens are actively protesting against a surge in tourist numbers bringing their home to breaking point (such as Barcelona) and places of natural beauty suffering as a result of their popularity (such as Maya Beach in Thailand and Boracay in the Philippines).
Yet, Venice and Barcelona have been popular tourist destinations for centuries, long before the power of social media influence. The beauty of Boracay was passed down by word of mouth and later by marketing campaigns, whilst Maya Beach of Thailand was made famous by the film adaptation of The Beach, featuring Leonardo DiCaprio.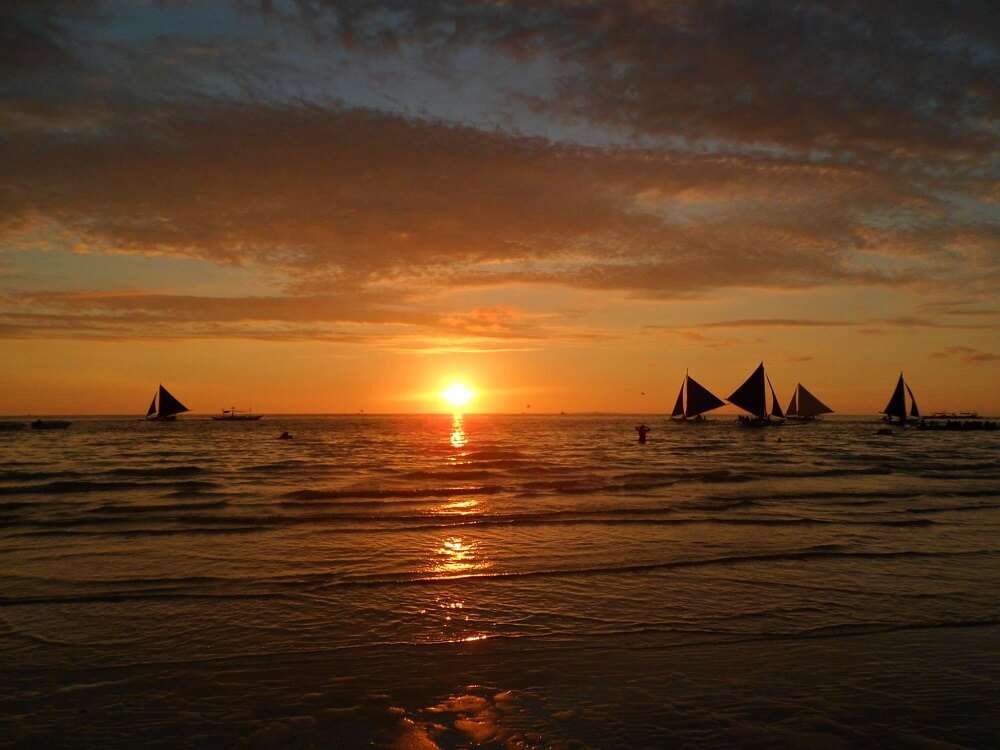 That's not to say that Instagram does not cause an influx of travellers to certain places, but I would argue that Instagram is just a new player to a well-established game.
In fact, I believe Instagram contributes more to "micro-overtourism" (a term I just coined for lack of a better descriptor), which I define as too many visitors to a particular spot within a destination, creating crowds and queues, often for a specific Insta opportunity.
For example, the queues of happy snappers at Roy's Peak in New Zealand, ironically waiting in line to get the perfect photo with no one else in it.
Yes, it frustrates me that so many people are travelling for photos of memories rather than making the memories themselves, living for a future digital story rather than living in the present moment and using angles or filters to create an image which doesn't show the full picture.
However, it's important to remember that travellers have been travelling for a specific photo (and/or travelling for a specific experience) since way before the pink camera icon appeared on our smartphones.
My experiences with Instagram and overtourism
Think about the hundreds who hold their palms up next to the Leaning Tower of Pisa (yes, I have one of those) or the thousands who gather at Angkor Wat every morning to capture the sunrise (yes, I did that too). Let's face it, we all take the same travel photos, whether they're digital or print.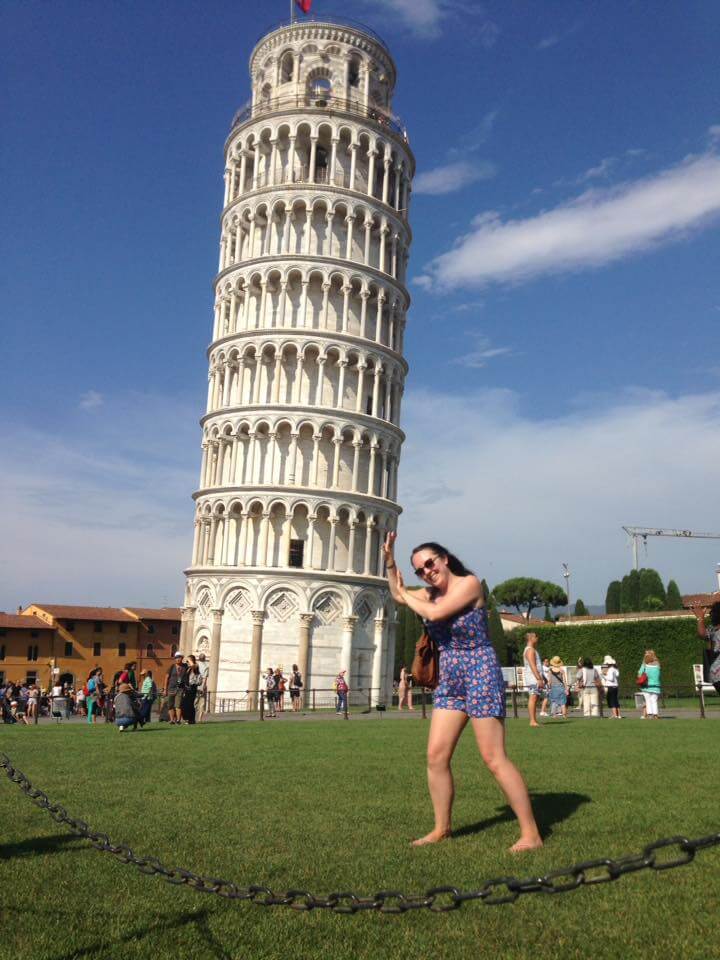 What's more, those strategic angles and filters have long been used in holiday brochures, TV ads and billboards to promote a destination, yet no one is pointing the finger at travel magazines or travel agencies nearly as much as they're pointing the finger at social media at present.
We also need to remember that Instagram users are individuals rather than a mass. Attributing overtourism to Instagram paints every Instagram user with the same brush and discounts the great work done by both travel enthusiasts and influencers travelling the world, sharing their stories and inspiring others to travel wider and deeper.
Sometimes they're generating an income through their posts, sometimes they're posing in bikinis, sometimes they're promoting tourism in a sustainable way – these aren't mutually exclusive. Others still are just plain posting their holiday snaps for fun or to share with friends and family.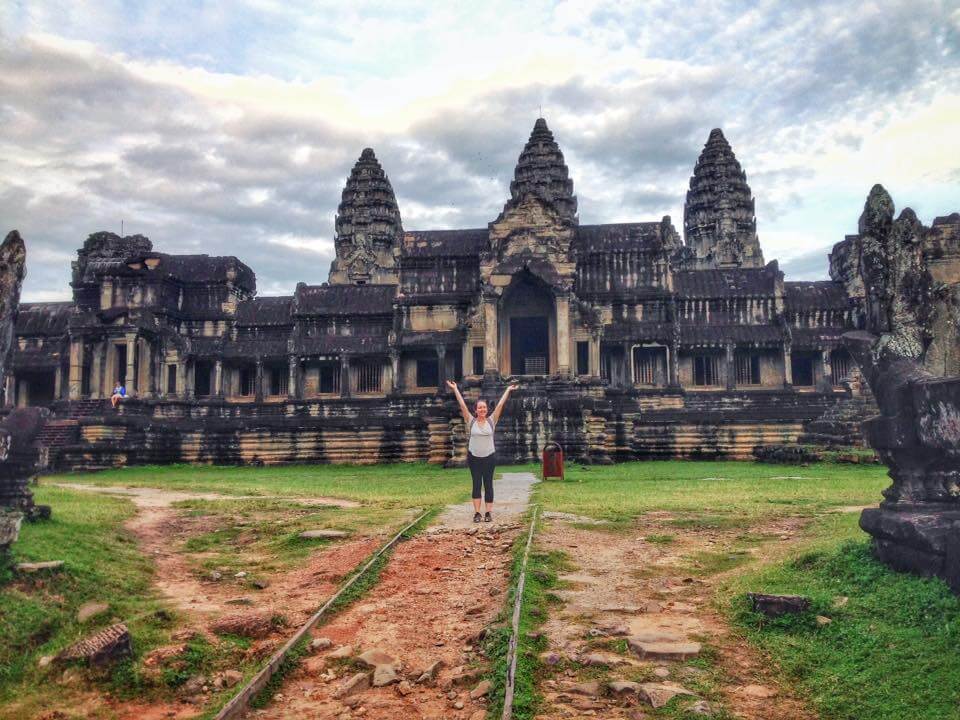 I'm not denying that Instagram somewhat contributes to overtourism, but I believe the issue is more complex than the media would have us believe. We should question how much we're falling into the trap of "These millennials with their social media, killing travel!" because there are plenty of other influences at play here and also plenty of positives to using Instagram as a travel resource, yet we only hear the negative side of Instagram's role in travel.
Is it not possible that there are success stories of places, once off the radar, now benefiting from the increased exposure from social media (something not as newsworthy or dramatic as "10 Places Being Ruined By Instagram")?
What is the solution for overtourism?
Instead of pointing the finger at Instagram, let's point the finger back at ourselves to ask how much we as individuals are contributing to overtourism through our travel decisions, as well as what we can do to be part of the solution.
A Photographer's Perspective
Photographer and Videographer, Nick Adams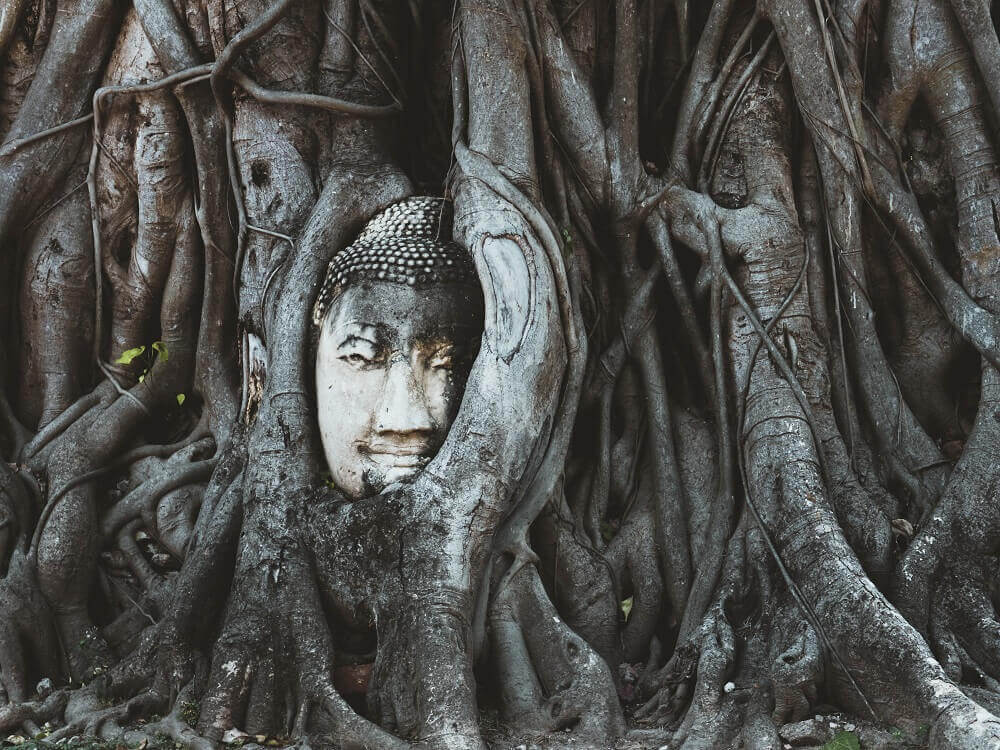 As a photographer and filmmaker, I see Instagram as a fantastic way of sharing my work with people all over the world. It also enables me to connect with other photographers, follow their work, look for inspiration and scout new locations. Although the platform does have many benefits, as it grows in popularity, inevitably there are associated drawbacks.
Whilst photographers have always been striving for that "money" shot, the emergence of smartphones capable of snapping top-quality photographs, along with the growth of sharing platforms such as Instagram, has turned virtually every traveller into a photographer.
Of course, everyone is entitled to take their own photographs, but this also means tourist hotspots are becoming crammed with selfie-stick-wielding travellers looking for that perfect shot.
My experiences with Instagram and overtourism
During my climb up the steep mountain path to Machu Picchu, I learned of the tragic death of a German tourist, who had fallen off the steep cliffs surrounding the ancient Inca site. He had done so by posing for a photograph in a restricted area.
Although I would encourage travellers to photograph a place, I would also emphasise the importance of putting the camera down for a few minutes and immersing yourself in a location. After all, you don't want your only memories to be looking through a viewfinder.
How Can We Combat Overtourism?
Sam and Ashley from The Green Shoestring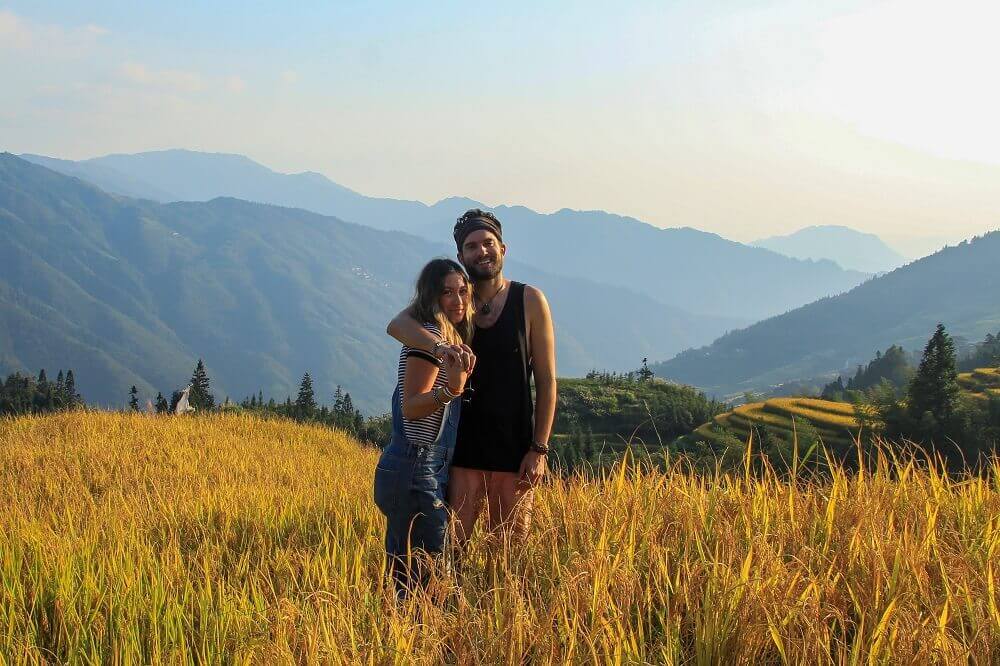 We find using Instagram as the sole source of travel inspiration to be a dangerous proposition. Travel influencers with huge followings shoot photos on expensive equipment and do a lot of post-processing on their photos.
Many travel accounts have made a business out of selling their Lightroom presets, which shows just how much they rely on post-processing to achieve the desired effects. This makes for a visually pleasing image, but it's not exactly an authentic representation of travel.
We worry this is leading people to travel more for social media gratification than for the actual travel experience.
Our experiences with Instagram and overtourism
A prime example from our own travel experience was swimming with whale sharks in the Philippines. For months we saw these incredible pictures on Instagram of people swimming up close and personal with whale sharks. Based on what we saw on Instagram, it jumped to the top of our travel bucket list.
I mean, it seemed like one of those life-changing, "remember forever" experiences, right? It wasn't until we arrived that we realised all those Insta-perfect photos were coming at a hidden cost. The whale sharks were being heavily fed, leaving them in a lethargic state and disrupting their normal migration patterns. This was a wake-up call to us that you can't believe everything you see on Instagram.
This is just one example of a disturbing trend sweeping through the travel industry. Instagram creates a kind of digital feedback loop when it comes to travel destinations. A few influencers post a photo at a location, then feature accounts repost those photos. The next thing you know, Instagram feeds are flooded with the same photos of the same place and all of a sudden, it becomes the next "it" destination.
People flock to these places in the hopes of recreating the photo for their own Instagram feeds. The "hotspots" are often in developing countries and are ill-equipped to handle the influx of people. As a result, ecosystems are damaged, communities can't process the excess waste, and local businesses cut corners to meet the spike in demand. People pour into these popular "Insta-destinations," take their photos, and leave without thought to the state these destinations are left in once they're gone.
What is the solution for overtourism?
To find a solution for overtourism, responsibility lies both on local governments and individual travellers.
Local governments need to enact legislation in order to preserve these hotspots that are suffering from the effects of overtourism. Governments need to set limits on the number of people allowed to visit an area at a time and also consider enacting entrance fees or tourist taxes. The money from those fees can be invested in ecological conservation efforts or improving infrastructure, such as plumbing and waste management.
As for individual travellers, we all have a big role to play in combating overtourism.
Tourist traps are exactly that, a trap. Popular areas by their very nature are cramped, crowded, and overpriced. Besides, if you're jostling with a hundred other people to take the exact same picture; is it really that special of a moment?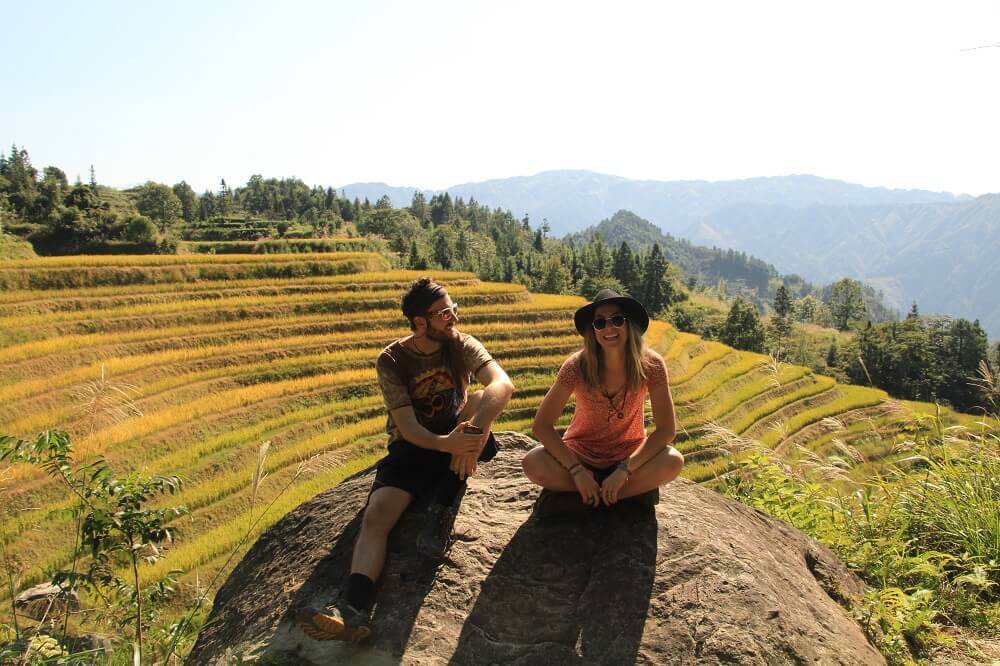 We've found that if you do your research, you can often find other places in the vicinity of a tourist hotspot that are just as beautiful with a fraction of the crowds. You'll often find you're welcomed by locals who appreciate your tourism dollars instead of being resented by locals in more popular areas, who feel you are overrunning their home.
When you do find a hidden gem, we recommend that you don't geotag it on Instagram. All it takes in the age of Instagram is a few geotagged photos to turn that hidden beach into the next Koh Phangan. Keep that gem hidden for other intrepid travellers to discover.
If there is a popular area you really want to see, try to go in the off-season when there won't be as much strain from overtourism.
It's also important to understand that with an influx of people comes an influx of waste that many places aren't equipped to handle, so try to have a zero-waste mentality and pack out any waste that you may create. We always bring water bottles, utensils and food containers with us, and that pretty much covers all our bases in terms of waste when we travel.
At the end of the day, it all comes down to being mindful of the impact you're having as a traveller. If there's a place you know is overcrowded with tourists, the right thing to do may be to avoid it altogether. There is so much more to travel than snapping a photo at an Instagram hotspot.
Getting off the beaten path and discovering something new is what the magic of travel is all about.
Sam and Ashley blog at The Green Shoestring and you can follow their eco-conscious travel journey on Instagram @greenshoestringtravel.
The Complex Relationship Between Instagram and Overtourism
Overtourism is an ever-growing problem as global travel continues to rise and communication channels, such as social media, provide platforms to share information on where to go and what to see. How we use those platforms and how we choose to travel has a greater impact beyond our Instagram feeds.
Moving forward, we could all do with questioning our travel decisions a little more, as well as challenging what we share on social media, in order to be part of the overtourism solution, rather than contributing to the problem.
If you'd like to know more about responsible travel, have a read of our commitment to responsible travel, our responsible travel destination guides or follow us on Instagram @wayfairertravel, where we share stories about our latest destinations and tips on responsible travel.
To start planning your next holiday, call our friendly team of Luxury Travel Specialists for a chat or fill out our no-obligation enquiry form with ideas for your dream trip.