6 Winter Adventure Holidays in the Sun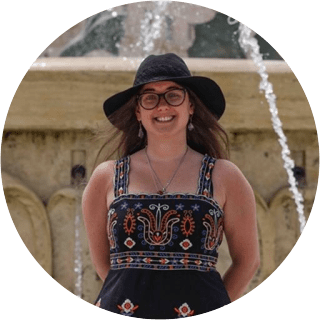 By Jade Braham
November, 14, 2023

4 Min read
As temperatures drop and sunny days get darker, these six luxury winter holidays in the sun are perfect for any adventure traveller.
Are you dreaming of a winter holiday that doesn't mean hibernation?
Well, look no further. We've compiled a list of six extraordinary journeys you can enjoy under the sun's warm embrace. We're trading snow for sand and sand for glacial icebergs, frosty winds for gentle breezes, and cosy blankets for epic landscapes.
Get ready to explore the untamed beauty of Uganda, the vibrant spirit of South Africa, geological wonders in Chile and Argentina, and fantasy film-related locations in New Zealand. Also, brace yourself for the ultimate winter adventure in the frozen realm of Antarctica.
So, what are you waiting for? Here's our invitation to chase the sun across continents, redefine winter escapes and create stories that'll last a lifetime.
Our Destinations at a Glance
Winter Adventure Holidays
1. Chile
Chile's

long shape and diverse environments mean that the best time of year to visit Chile depends on what you'd like to see and do.
December to February offers sunny days, peak temperatures, and peak prices. So, if you're looking for a Christmas holiday in the sun, book this well in advance. This time of year is perfect for trekking Patagonia and exploring southern gems like Puerto Natales and Torres del Paine. The latter is known for its three granite peaks, 'horns' of the Paine mountain range.
On the other hand, the Atacama Desert, Earth's driest place, stretches 100,000 kilometres and boasts otherworldly valleys, mystical rock sculptures, towering volcanoes, and dazzling lakes. The summer months are great for viewing the Milky Way at night, and flocks of wild flamingos can be seen at the salt flats.
Check out our adventurous Chile itineraries:
Top Tip: For a unique winter escape, head to Rapa Nui (Easter Island) in February for the Tapati Rapa Nui festival. Immerse yourself in Polynesian competitions, from singing and dancing to thrilling sports like horse racing, canoeing, and swimming.
Book a stay at one of these luxury hotels in Chile:
2. Argentina
Escape the Northern Hemisphere chill and dive into Argentina's summer magic! From December to February, embrace outdoor adventures under clear skies and mild temperatures. It's prime time for trekking Patagonia, Tierra del Fuego, and the Andean mountains as the snow clears.
Central and northern Argentina can be too hot in the summer, so we recommend swapping Buenos Aires for refreshing beaches like Mar del Plata, Pinamar, Villa Gesell, and Carilo.
Experience the mighty Iguazu Falls at its fullest in December, and from January to March, join the lively carnival celebrations in Buenos Aires. Revel in Argentina's vibrant parades, complete with dazzling floats, glittering costumes, and spirited street water fights.
Read our when to go to Argentina guide to find out more.
Check out our Argentina itineraries:
Top Tip: Avoid the northern lowland regions during the summer months, such as Salta. Temperatures will be scorching, and there will be the possibility of heavy storms.
Book a stay at one of these luxury hotels in Argentina:
3. South Africa
Escape the winter chill in style with a luxurious getaway to South Africa, where endless sunshine awaits year-round. Picture yourself basking in the warmth, as the country boasts a diverse climate, ensuring a perfect spot for everyone.
Timing is key, though, as each region has its own charm. Dive into the Southern Hemisphere summer (December to February), where temperatures soar into the mid-20s, creating a haven for sun-seekers. While afternoon thunderstorms may add a touch of drama, fear not—the morning and evening game drives remain unaffected.
Check out our South Africa itineraries:
Top Tip: Parks and lodges can get booked quickly over the Christmas holidays, so we recommend visiting one of Kruger National Park's private concessions to avoid crowds.
Book a stay at one of these luxury lodges in South Africa:
4. Uganda
Experience Uganda's perpetual spring-like charm with constant blue skies and daytime temperatures ranging from 21 to 25 degrees Celsius. While the country welcomes visitors year-round, we recommend two dry seasons: December to February and June to September.
These periods offer ideal conditions for thrilling gorilla and chimpanzee treks. For wildlife enthusiasts, the end of the dry seasons enhances game viewing, drawing animals to rivers and waterholes due to water scarcity. Embrace the best of Uganda in these moments of perfect weather and wildlife encounters!
Check out our Uganda itineraries:
Top Tip: Uganda is one of the best winter sun holiday destinations for tracking chimpanzees in Kibale and mountain gorillas in Bwindi. But make sure you book in advance to secure gorilla and chimpanzee tracking permits.
5. New Zealand
New Zealand should be at the top of your list for unusual winter holidays in the sun as its temperature hovers around the mid-20s. Its summer months (or winter for those in the Northern Hemisphere) offer long, sun-soaked days perfect for beach escapades and outdoor thrills.
January, a prime month for travel, brings excellent weather and a festive atmosphere adorned with New Year celebrations and vibrant outdoor events.
Seize the opportunity to bask in the stunning summer weather by immersing yourself in outdoor adventures amidst New Zealand's breathtaking landscapes. Whether hiking, kayaking, sailing, hobbit-spotting, mountain biking, boating, rafting, canyoning, or wildlife watching, the options are boundless.
Top Tip: Be mindful that these are also the popular holiday months in New Zealand, with many New Year celebrations to attend. Gisborne (a surfing, wine and cultural destination on North Island) is the first city to greet the first sunrise of the New Year.
Check out our adventurous New Zealand itineraries:
6. Antarctica
Yes, really. Whilst winter brings snow and wind to the Northern Hemisphere, the south is in the midst of summer, including Antarctica. Antarctic cruise season is from October to March, with each month offering specific activities according to weather and sea conditions.
In October and November, pristine snow is still on the ground, and the region boasts amazing sunsets (best for keen photographers).
December and January bring warmer temperatures (up to 15 degrees Celsius) and even midnight sun in the Antarctic Circle, open due to melting ice and favourable cruising conditions.
February and March are optimal wildlife-watching months, especially if you're looking to encounter migrating humpbacks.
Read our when to go to Antarctica guide for more information.
Check out our adventurous Antarctica itineraries:
Top Tip: Antarctica sees 22+ hours of daylight daily during summer, so high-factor sunscreen is essential. As is quality sunglasses. Read our Antarctica Wayfairer Guide for more information.
Book a stay on one of these ships:
And there you have it, our six favourite winter adventure holidays in the sun, which includes a once-in-a-lifetime trip to Antarctica!
Which destination will you choose for your next big adventure?
We understand that booking trips, especially adventurous and alternative ones such as this can be intimidating, so get in touch; we can take the stress out of your holiday planning and organise a trip you won't forget!
Get in touch
Sign up to our newsletter
For more travel inspiration delivered straight to your inbox just fill in your details here
More travel inspiration from Wayfairer customers and travel specialist
Sign up to our newsletter
For more travel inspiration delivered straight to your inbox just fill in your details here