Guide to Gorilla Trekking in Rwanda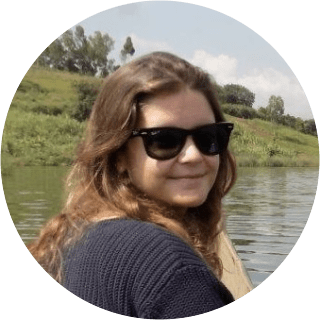 By Leonie Taylor
April, 14, 2023

4 Min read
Everything you need to know about one of the most extraordinary animal encounters in the world
Hidden deep in the misty mountains of Rwanda, Uganda and the Congo, only around one thousand mountain gorillas remain.
They are the world's most endangered ape, threatened by humans and habitat loss, yet the gorillas of Rwanda are one of the world's greatest conservation success stories.
They are the only primate species on Earth with increasing numbers and Rwanda has built a thriving industry around the gorilla encounters.
The gorillas are fiercely protected by rangers and police, and 10% of the revenue from gorilla trekking permits are used for conservation and community development, so your Rwanda gorilla trek will directly contribute to the protection of these beautiful creatures and the surrounding communities.
Witnessing the gorillas in their natural habitat is an incredible privilege and one of the most extraordinary wildlife encounters you'll ever experience.
It's no easy feat, with hours of pushing your way through dense, slippery jungle, but once you're there - watching baby gorillas playing or a silverback sizing you up - you may never be quite the same.
Exhilarating and eye-opening, many people find themselves deeply moved by a rare encounter with a gorilla in the wild.
Read on to discover everything you need to know about gorilla trekking in Rwanda.
Where to find mountain gorillas in Rwanda
How to get to Volcanoes National Park
What to expect on a gorilla trek in Rwanda
Where to stay in Volcanoes National Park
What to pack for a gorilla trekking safari in Rwanda
Where to find mountain gorillas in Rwanda
Just over half of the world's 1,000 remaining mountain gorillas live in the Virunga Mountains of central Africa - a range of volcanoes extending about 50 miles along the borders of Rwanda, Uganda and the Republic of the Congo.
The best place to see these rare creatures is in Parc National des Volcans (Volcanoes National Park) in northwest Rwanda.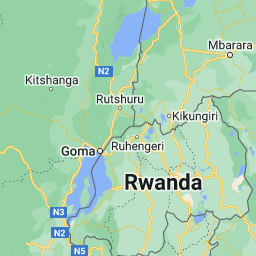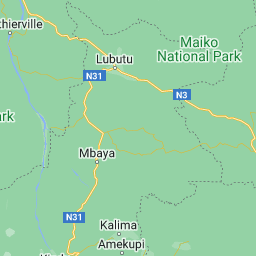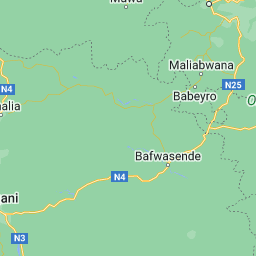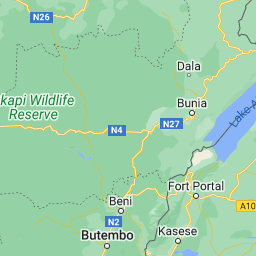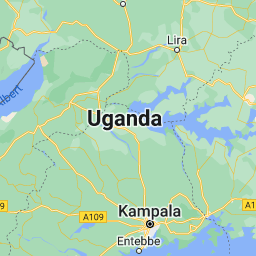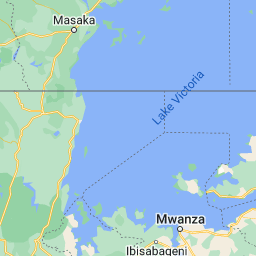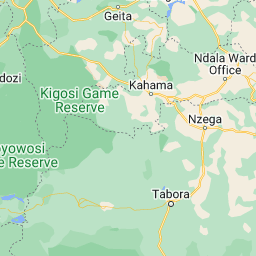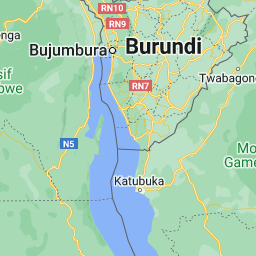 To navigate, press the arrow keys.

| | |
| --- | --- |
| ← | Move left |
| → | Move right |
| ↑ | Move up |
| ↓ | Move down |
| + | Zoom in |
| - | Zoom out |
| Home | Jump left by 75% |
| End | Jump right by 75% |
| Page Up | Jump up by 75% |
| Page Down | Jump down by 75% |
Map
Keyboard shortcuts

Map Data Map data ©2023 Google

Map data ©2023 Google

50 km

Click to toggle between metric and imperial units
How to get to Volcanoes National Park
The easiest way to enter Rwanda is by flying into the capital city of Kigali. On arrival at Kigali International Airport, you'll receive a 30 day single entry tourist visa.
As of 1st January 2018, nationals of all countries can get this visa for a fee of US$30, however be sure to check Rwanda immigration for the most up-to-date information.
Once you have cleared immigration at the airport, you will be met by a Wayfairer representative and transferred to your hotel.
We recommend spending a couple of days in Kigali at the start or end of your trip, or you can make your way directly to Volcanoes National Park. The park is located about 105 kilometres from Kigali and is a two hour drive from the airport.
Wayfairer Top Tip - You can easily combine Rwanda with a Big Five safari holiday in Kenya or Tanzania, or with a beach holiday in Zanzibar. Our Gorillas, Masai Mara & Zanzibar holiday is a great example itinerary, and it can be fully customised to suit your needs.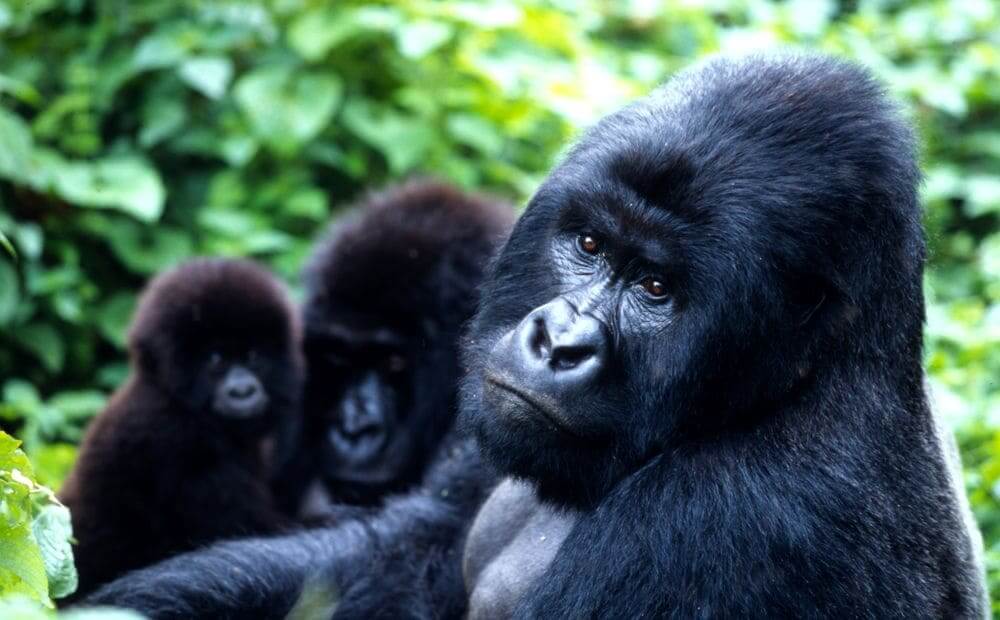 Parc National des Volcans (Volcanoes National Park)
Conservationist Dian Fossey spent 20 years studying mountain gorillas in Volcanoes National Park, and it's thanks to her work that poaching was curtailed in time to save these majestic animals. The park features in the film 'Gorillas in the Mist' (1988) which chronicles Dian's work.
There are currently 12 habituated mountain gorilla families in Volcanoes National Park. Trekking groups are allocated a specific gorilla family to track and the number of people in each group is strictly limited to 8, which means that only 96 permits are available per day (see below for more information on permits).
Best time to visit Rwanda
You can track gorillas in Rwanda throughout the year. The best time tends to be during the dry period from June to September as the jungle is less muddy and the paths are less slippery, although you should bear in mind that it can rain any time of year.
The wettest months are April and May, bringing tricky muddy trails, however you can still track gorillas at this time. The gorillas often climb higher up the mountain during the dry season and descend during the rains.
This is also an excellent time for tracking chimpanzees as fruit ripens and this brings the chimps down to the lower reaches of the forest canopy.
The rainy seasons (around March to May and October to November) can also provide the best conditions for photography in gorilla country. After a rainy shower, the air is clear of any dust, providing the perfect atmosphere for gorilla photography.
Read our month-by-month guide of Rwanda's weather to help decide when to go.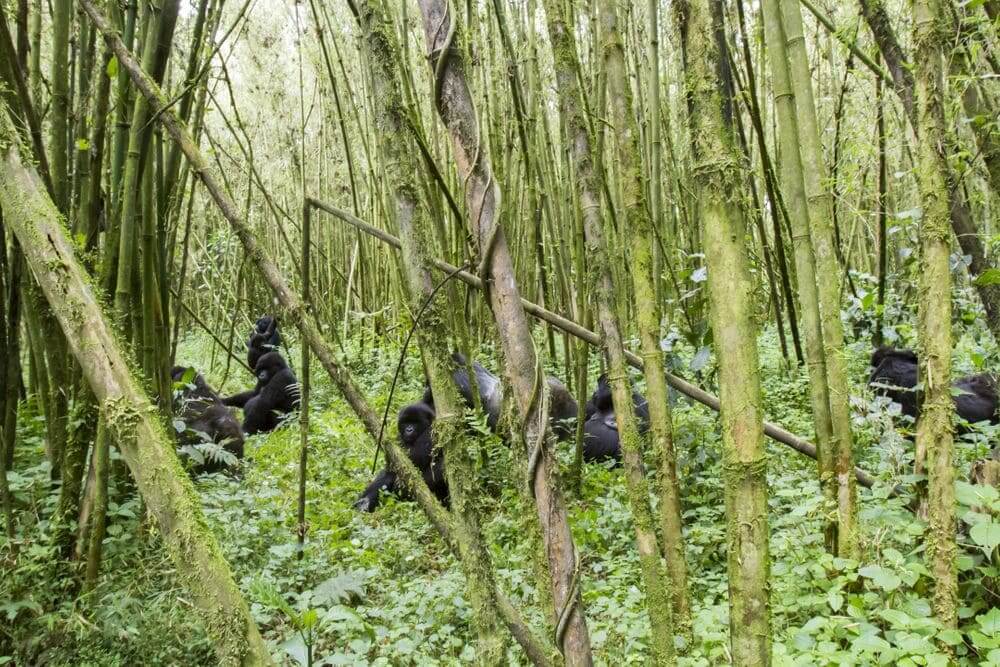 What to expect on a gorilla trek in Rwanda
Your gorilla trekking adventure starts early - you'll need to arrive at the Kinigi park headquarters in Volcanoes National Park at 7:00am for a briefing from one of the park rangers.
You'll begin your search for a gorilla family around 8:30am, and are required to return to the campground by 7:00pm at the latest (although your trek may take less time).
One of the key elements in determining which gorilla family you'll trek to see is the duration and difficulty of the trek you wish to undertake. Your trek could last anywhere from two to nine hours, depending on the exact location of the specific gorilla family which you're tracking.
You don't have to be super-fit, however it does help if you have a reasonable level of fitness, if only to enhance your overall enjoyment of the experience.
Your professional guide and tracker will lead you through the forest trails in search of your gorilla family. The conditions in the forest can be slippery and muddy - even in the dry season - and it can also be very humid under the forest canopy.
The trek is fairly challenging and you may find it tough as you pass through the dense undergrowth. The high altitude and the steep, slippery trails can make the trek exhausting, but it's definitely worth the effort to spend time with mountain gorillas in the wild.
When you finally find these gentle giants you'll have the opportunity to spend up to one hour in their company, before returning to your lodge to reflect on your moving and magical encounter with the wild mountain gorillas of Rwanda.
Why we love it
Once you find a gorilla family, the ranger advises you to keep a good distance - however the gorillas do not always follow this rule! One of the females suddenly came out of the bush and sat no more than five metres from me. I was told to sit still, and she too sat still. She studied me and I studied her. There was no fear, just intense curiosity. The hour seemed to rush by! When the hour is up there is a certain feeling of calm amongst the group. There was no excited chatter and it almost seemed respectful to stay quiet until a good distance away. It truly was a once in a lifetime experience.
Victoria Erskine
Luxury Travel Specialist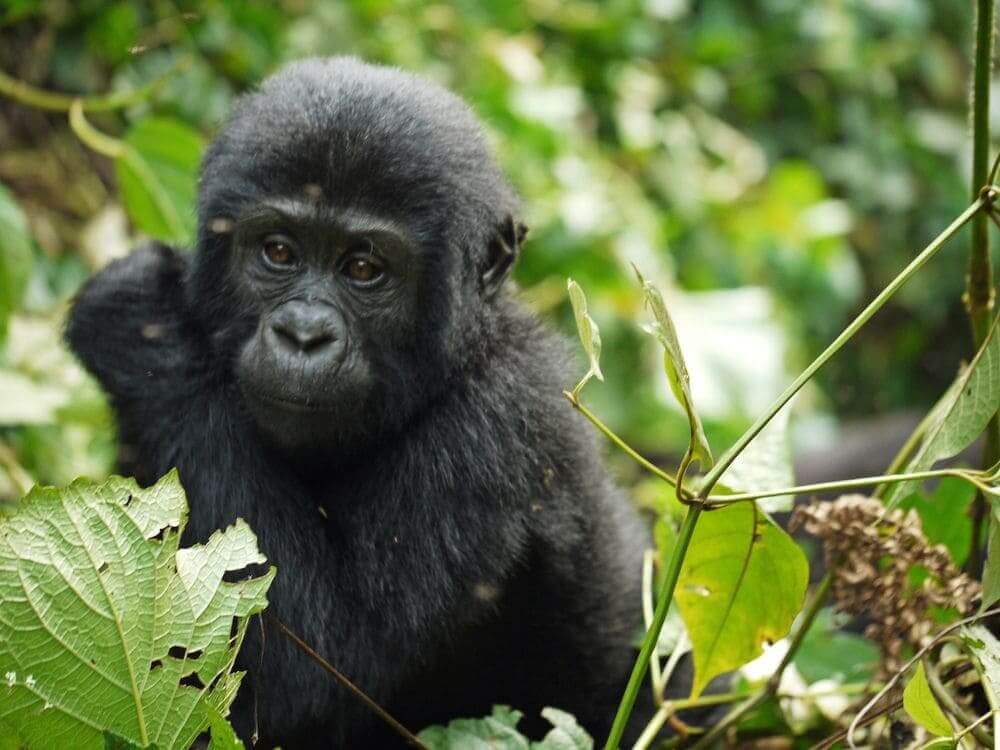 Meeting the mountain gorillas of Rwanda
When you meet the gorillas you'll have the chance to spend between 40 minutes to one hour quietly observing them in their natural habitat.
The gorillas are likely to be just a few metres away from you and they will continue to go about their daily lives - feeding and interacting with each other, under the watchful gaze of the silverback. We promise that this is something you'll never ever forget!
You should talk in a low voice while you're with the gorillas and you must try not to make any loud noises or sudden movements. Of course you're going to be excited, but you should try to express this quietly.
You're requested to keep a five metre distance from the gorillas and you must not touch them under any circumstances.
Even though the gorillas are used to seeing people on a daily basis, they are wild animals and they can sometimes react unexpectedly. It is essential that you listen to the instructions from your guides and trackers at all times.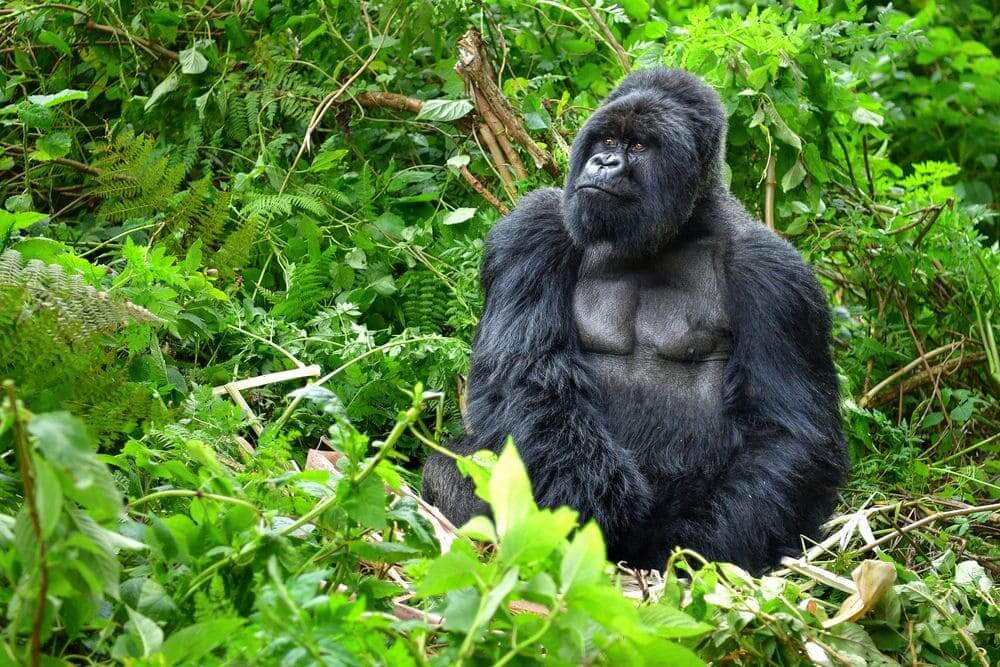 Duration of the mountain gorilla trek
You'll have up to one magical hour with the gorillas, however this never feels long enough and we recommend that you consider doing two treks.
No two gorilla experiences are ever the same and a second trek offers the opportunity to track a different family in a different area of the park.
On a second trek you're more likely to put the camera down, relax and enjoy the experience.
Photography of the gorillas
Taking photographs of gorillas is challenging, due to the light conditions and the fact that the distance between you and the gorillas is unpredictable.
Your time with them is limited, therefore you should ensure that you're as prepared as possible to get the best photos.
Your choice of camera is completely up to you – we've seen some excellent photos which were taken with an iPhone 6s, however a DSLR that can shoot at a high ISO is recommended.
As you're required to be at least seven metres from the gorillas, a 70-200mm lens is ideal. A 2.8 lens is even better as the light in the forest can be very poor at times.
Flash photography is not allowed so make sure that you disable the flash on your camera or mobile phone before you get to your group of gorillas.
Your time with the gorillas is precious so you should plan your shots rather than shooting away wildly. We recommend that you find a balance between absorbing this incredible experience and taking photographs of these fascinating creatures.
Don't spend the whole time looking through your camera lens – you should focus on the experience as well as taking your photographs.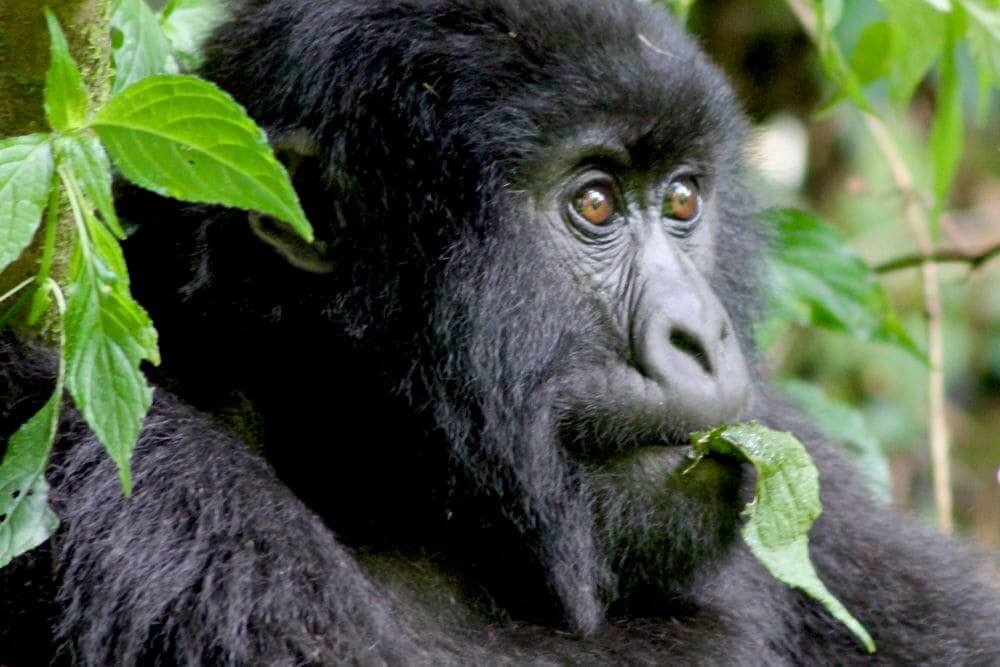 Wayfairer Top Tip - Make sure that your batteries are fully charged and you have plenty of space on your memory cards. You should also make sure that you have waterproof bags or covers for your camera as the rainforest climate means it can rain any time of year.​
Gorilla Permits in Rwanda
Visiting mountain gorillas in Rwanda is strictly managed to protect these critically endangered animals in their natural habitat and increase their chance of survival.
A permit is required to trek with gorillas in Volcanoes National Park. As there are only 12 habituated gorilla families available to see, and only 8 people who can visit each gorilla family each day, the gorilla permits are strictly limited to 96 per day.
Rwanda gorilla permits sell out months in advance, so you'll need to obtain your permit early to secure your preferred dates, especially during the busy months.
Although the rainy season of April to May and October to November are not as competitive, the dry seasons of December to March and June to September are extremely popular and permits sell out quickly.
On the actual day of the trek, you will be allocated a gorilla family to track, based on your age, fitness level and number of pre-booked treks. Some gorilla families are harder to track and require a high level of fitness, while other families require shorter trekking times.
Rwanda Gorilla Trekking Prices
The permits currently cost US$1500 per person (as of May 2019). We can secure your gorilla permit at no extra cost when you book your gorilla safari holiday with us.
The price includes park entrance, expert guides and trackers, the security of a tourism police force in the parks, and one precious hour of time with the gorillas.
Tipping your guides and trackers on your gorilla trek is optional, but not necessary, and is entirely at the discretion of the traveller.
Refunds/Cancellations of Gorilla Permits
You will be refunded 50% of the gorilla tracking fee if you are showing signs of illness, as you will not be allowed to track the gorillas if you are declared unfit by the Warden in Charge.
Gorillas can be easily infected by human diseases, and as they don't have the necessary immunity to fight these diseases, any sick people can be a huge threat to the gorilla population.
Age Restrictions for Gorilla Trekking in Rwanda
Due to safety reasons, you must be at least 15 years of age to track gorillas in Rwanda.
Where to stay in Volcanoes National Park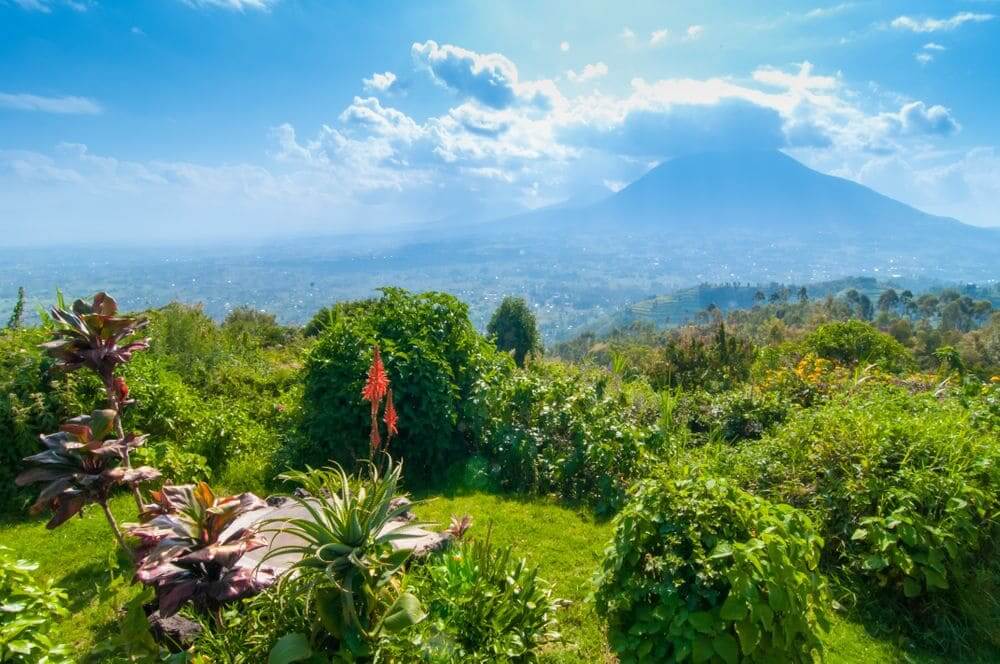 We recommend staying close to Volcanoes National Park - you'll be close to the park headquarters (you must arrive at 7:00am for your pre-trek briefing), and you'll have the chance to soak up the spectacular natural beauty of the Virunga region.
Here are our top picks for a luxurious lodge stay near Volcanoes National Park:
Virunga Lodge
As one of the most sought-after lodges in all of Africa, Virunga Lodge is the leading gorilla lodge in Rwanda.
Set high on a ridge, with panoramic views over the Musanze Valley, Lake Bulera and Ruhondo and the Virunga Volcanoes, you'll be able to soak up the breathtaking sights from the comfort of your luxurious banda cottage.
There are only ten bandas with each one featuring a private terrace to watch the sunrise, a cosy fireplace, a luxury shower room, and colourful Rwandese fabrics and furniture.
You'll also have your own personal butler to assist you with your stay, from cleaning muddy boots to booking complimentary massages.
Located only a 40-minute drive from Volcanoes National Park, the lodge is a magnificent base from which to see the mountain gorillas of Rwanda.
Besides meeting the famous residents of the region, there's plenty to do around the lodge. You can explore the property on the maze of trails and terraced gardens winding down the mountain slope, including treks to the Karisimbi or Visoke Volcanoes and Dian Fossey's grave.
There's also the brilliant Dian Fossey Map Room, filled with fascinating sketches, old maps and books about the famous residents of Volcanoes National Park.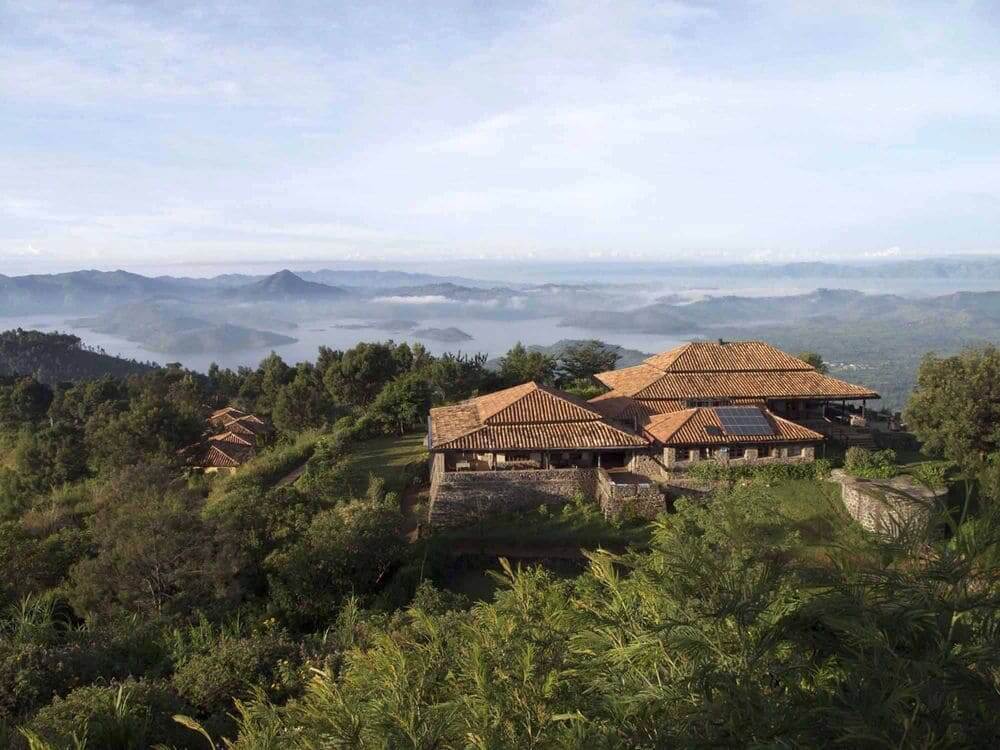 Sabyinyo Silverback Lodge
Hidden deep in the foothills of the mighty Virungas, Sabyinyo Silverback Lodge is an exceptionally luxurious lodge in a prime location.
Set only three kilometres from the main entrance to Volcanoes National Park, you'll be well-placed for your trek to see the mountain gorillas.
It's also the perfect place to return to after a long day of trekking in the dense forest. There are only 9 stylish cottages, made from local stone and terracotta, and you'll adore the tranquility of the property.
There's an onsite spa to soothe aching muscles, and you'll melt into your beautiful cottage with a gorgeous fireplace and large private decks with stunning views of the volcanoes and forest.
Sip on freshly brewed coffee on your deck in the morning, watch the glorious sunset each evening, or take out your binoculars for the chance to spot some of the 600 bird species flying around the forest.
As Rwanda's first ever community-owned lodge, Sabyinyo is committed to driving socio-economic and conservation initiatives around the National Park, and there are plenty of opportunities to visit local community projects.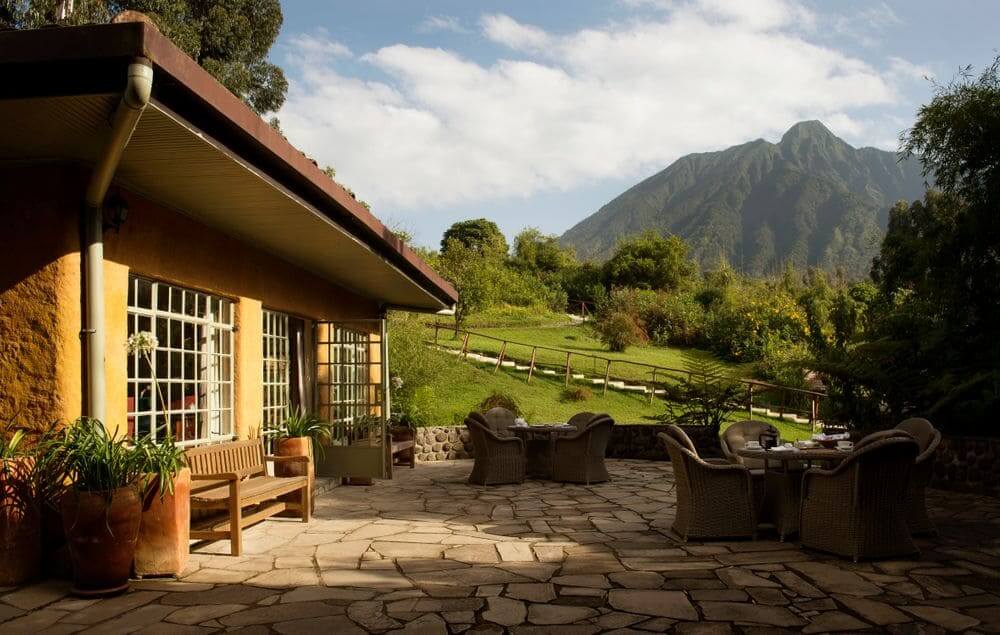 What to pack for a gorilla trekking safari in Rwanda
It's important to come well prepared for the incredible experience of tracking mountain gorillas in Rwanda, however you don't need to overpack with too much gear. Note that domestic flights usually have luggage limited to 20 kilograms per person and it's best to use a soft case or holdall to maximise space.
Here's our advice on what you should pack for a gorilla trekking safari in Rwanda:
Sturdy, waterproof hiking boots with good ankle support. Make sure your shoes are well worn-in before departing to avoid any nasty blisters.
Light, breathable, waterproof jackets and trousers, and long-sleeved shirts. It's important to wear light, long layers due to the variable weather and to avoid any bites from insects.
Warm layers for the chilly mornings and cold nights.
Long, lightweight woollen socks.
Wide-brimmed hat and sunglasses for sun protection.
Toiletries such as sun cream, insect repellent, after-sun, bite relief cream and lip balm.
Garden gloves to protect your hands as you grip the vegetation during your trek.
A small backpack to carry your water, lunch, extra clothes, binoculars and camera.
Camera with extra lenses and batteries. Bring more memory than you think you need.
Binoculars to have a clear view of everything and to spot other wildlife such as birds and monkeys.
Snacks - the trek can be quite strenuous, lasting anywhere from two to nine hours, so bring some snacks for extra energy.
A reusable water bottle to limit waste - you'll need to bring plenty of drinking water on your trek.
Multi-way travel adaptor. Rwanda uses plug types C (two round pins) and J (two round pins and a grounding pin), and operates on a 220V supply voltage and 50Hz standard frequency.
Supplies for local community projects. Take a look the Pack for a Purpose page for Rwanda, which recommends supplies you can bring to donate and drop off at partnering hotels, lodges and schools.
We understand that booking trips, especially adventurous and alternative ones such as this can be intimidating, so get in touch; we can take the stress out of your holiday planning and organise a trip you won't forget!
Get in touch
Sign up to our newsletter
For more travel inspiration delivered straight to your inbox just fill in your details here
More inspiration from Wayfairer customers and travel specialist
Sign up to our newsletter
For more travel inspiration delivered straight to your inbox just fill in your details here