Responsible Travel Guide: Sri Lanka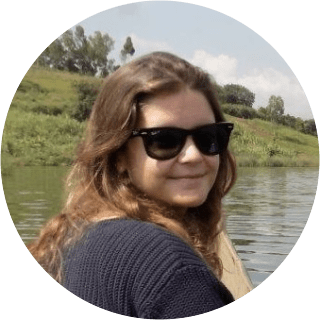 By Leonie Taylor
July, 28, 2023

4 Min read
Discover what it takes to travel responsibly & ethically in Sri Lanka
At Wayfairer we are committed to responsible, sustainable and ethical tourism in Sri Lanka and we're proud to work with a fantastic local operator that shares our values with regards to responsible tourism.
We have also chosen to work with hotels and lodges that are committed to sustainable tourism and follow environmentally responsible practices with regards to recycling and energy conservation.
We encourage all of our clients who are visiting Sri Lanka to travel in a responsible and ethical manner to ensure that tourism has a positive impact on the economy, the environment and the local communities.
Below we have outlined some tips and practical advice for responsible travel to Sri Lanka:
Local Guides
During your Wayfairer Sri Lanka holiday you'll discover the main tourist sites and off-the-beaten-track places with expert local guides who will offer an insight into the Sri Lankan culture, traditions, heritage and religions.
Our local guides in Sri Lanka are highly experienced, extremely knowledgeable and very friendly, we encourage you to make an effort to get to know them and show an interest in their culture and customs.
By gaining a deeper understanding about Sri Lanka's colourful culture, ancient traditions, rich heritage and religious beliefs you're likely to have a much more interesting and meaningful travel experience.
Cultural Exchanges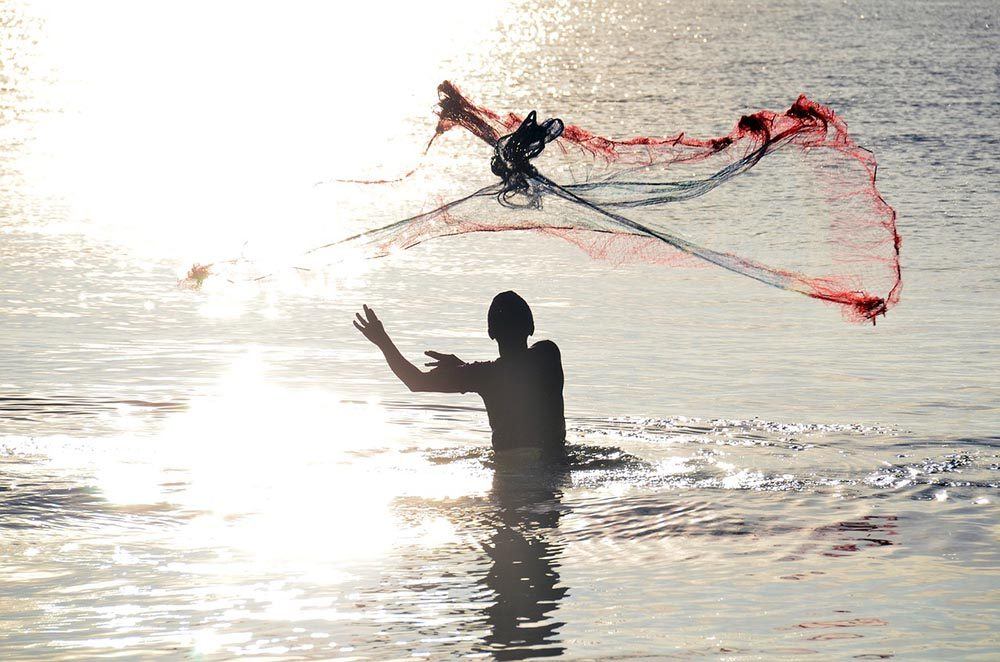 Sri Lankan's are renowned for their warmth and friendliness and you can expect to be touched by their warm welcome and genuine hospitality. On your Wayfairer tailor-made holiday there will be opportunities for you to interact with local people and this can often be the highlight of your trip!
On selected itineraries you can trek to a rural village in the northeast called Hiriwadunna where you'll gain a glimpse into rural Sri Lankan life.
In Hiriwadunna you'll get to meet and observe people working and simply going around their daily lives and you'll also learn about Human/Elephant Conflict and the methods farmers use to try to keep elephants from destroying their crops. We're sure that a visit to Hiriwadunna village will be one of the most memorable days of your Sri Lankan adventure!
Photography
Please ensure that you are respectful when taking photos, especially of women and children. It is polite to ask for permission first and if they indicate that they do not want you to, please respect this. Do not offer money or push the issue.
If you're visiting religious sites please ensure that you do not take photos of sacred statues – selfies with Buddha are not likely to go down well (see below).
Temples & Religious Sites
Sri Lanka is a very religious country - Theravada Buddhism is the main religion and about 70% of the population follow Buddhism. It is important to respect the religious beliefs whilst travelling in Sri Lanka.
Images of Buddha are strictly regulated and any perceived insults of Buddha or Buddhism are taken very seriously. In recent years at least two tourists have been deported for having tattoos of Buddha, and three tourists were charged with kissing a Buddha statue and given suspended prison sentences.
You should ensure that you dress modestly and behave respectfully when visiting temples and religious sites. You should wear long trousers, a skirt or a sarong to cover your knees and shoulders, and ideally you should wear white (you can buy white clothing in the local markets). You'll have to remove your shoes, sandals or flip flops when entering temples and other religious sites.
Interaction with the Local Children
During your time in Sri Lanka, you may see local children from disadvantage families begging in and around the touristic areas. We advise against giving gifts, money or sweets to children or even buying anything from them.
Sweets may seem like an ideal gift for children, but access to dentists is extremely limited to rural dwellers and the last thing you want to give them is tooth decay. You might think it helps to give children gifts, money or sweets, but unfortunately it encourages begging. It is much better to just play or interact with them and support a local or international NGO.
A visit to a school can be a fascinating experience, but please bear in mind that tourists coming into classrooms every day to take photos can be disruptive to children's education. If you do visit a school, you should ensure that it is planned and coordinated by a responsible tour guide and authorised by the head teacher of the school.
Gifts and donations should be given to the head teacher rather than the children, who may start to see foreigners as a source of presents and money. Similarly we advise against visits to orphanages in Sri Lanka as this puts children in a position where they become a 'tourist attraction'. Instead we recommend that you make a donation to a support a local or international NGO
Language
Sinhala and Tamil are the country's two official languages (Sinhala is spoken by 75% of the population and Tamil is spoken by 25% of Sri Lankans).
Knowing how to say basic words such as "hello" - "ayuboan" in Sinhala and "vanakkan" in Tamil - will undoubtedly win you many smiles from the friendly locals who you come into contact with during your time in Sri Lanka.
Elephant Tourism in Sri Lanka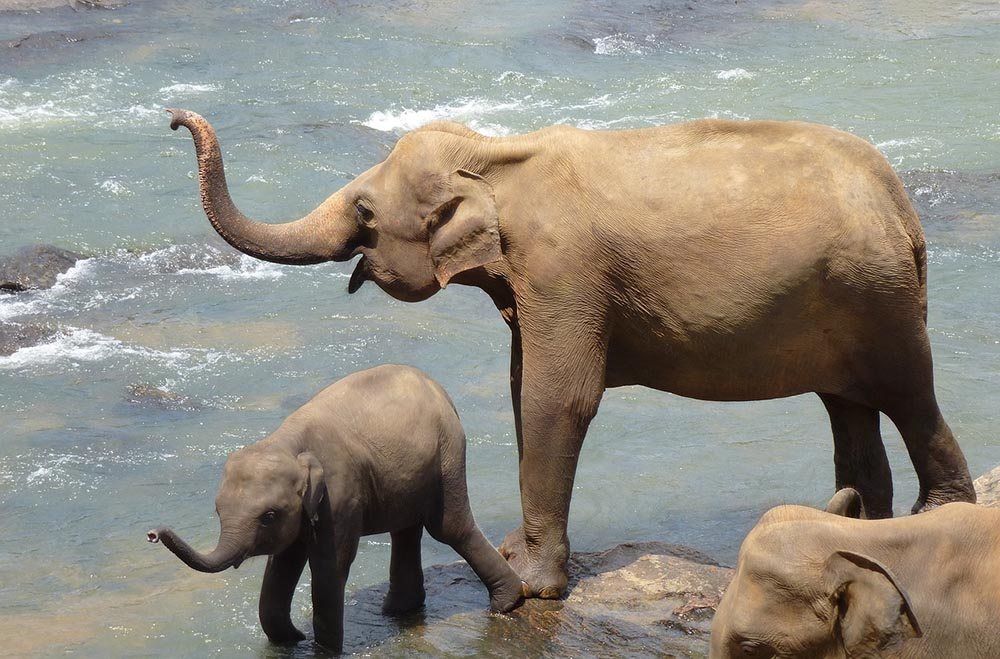 Elephant trekking is a popular tourist activity in Asia, especially in countries such as Thailand, Cambodia, India and Sri Lanka. The elephants used for trekking are often mistreated and harshly trained, therefore we do not offer this activity on any Wayfairer tailor made holiday.
In Sri Lanka there are a number of elephant sanctuaries which claim to care for orphaned elephants, however the elephants are not orphans at all, but are bred within the 'orphanage' and they're trained to interact with tourists in an unethical way.
If you wish to see elephants during your time in Sri Lanka we encourage you to visit the national parks, such as Yala, Minneriya, Kaudulla and Gal Oya, where you'll have a chance to see huge herds of these magnificent creatures in the wild instead.
Wayfairer Top Tip: Include a stay at Gal Oya Lodge on your itinerary. This wonderful wildlife lodge is located on the edge of Gal Oya National Park, one of Sri Lanka's least visited national parks. The park is home to a large number of elephants which can be seen swimming from island to island in Senanayake Samudra Lake.
National Parks
Whilst on game drives in Sri Lanka's national parks please do not encourage your driver to get too close to the animals or depart from the usual track. You should be as quiet as possible and do not make any noises to attract or frighten the wildlife. Of course you'll be excited if you spot a leopard in Yala National Park or a herd of elephants in Gal Oya National Park, but you should try to express your excitement quietly.
Whilst visiting national parks please ensure that you don't leave any litter – everything you carry in you must carry out. Aside from the environmental damage, litter can be harmful to the wildlife.
Entrance fees to Sri Lanka's national parks are quite high, however this is an essential way for them to protect their incredible landscapes and wildlife (note: national park entrance fees are included in your Wayfairer holiday cost).
By including a visit to a national park in your itinerary, you are showing the Sri Lankan government that tourism within protected areas is thriving, thus encouraging more funding, employment opportunities etc.
Shopping
We encourage you to support the local economy by buying authentic handmade products such as silk, cotton fabrics, wood carvings, pottery and silver jewellery at markets, villages and small-scale souvenir shops rather than hotel tourist shops or on organised shopping trips.
When you buy products at markets, villages and small-scale souvenir shops you are helping to support a fragile economy and supporting local artisans helps keep traditional crafts alive. Visiting rural villages and markets also offers a great opportunity to gain an insight into the local way of life.
At Kala Pola Art Market in Colombo you'll find a collection of talented Sri Lankan artists selling paintings and photography, whilst the Kandy Central Market in the middle of Kandy town is a daily market for locals and here you can buy spices to make your own authentic Sri Lankan curries when you get home!
When 'bartering' over the price please bear in mind that the seller might accept a price below its cost price because they need cash to feed their family, so don't push too much just to save yourself a few pounds. Stay calm, be reasonable and keep a smile on your face. It's meant to be fun!
Eating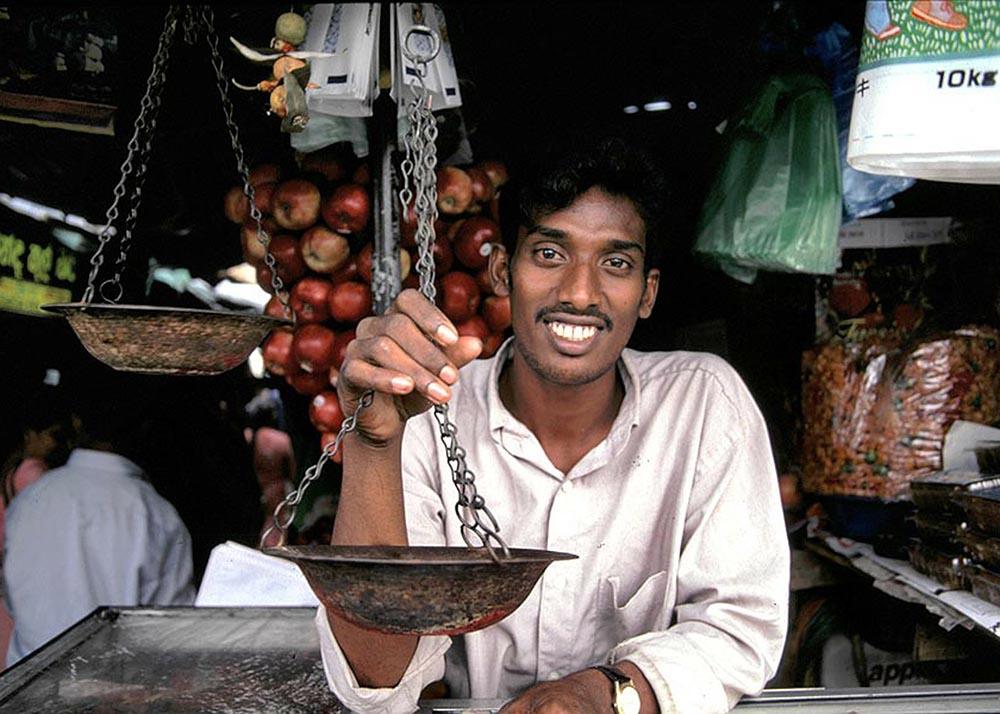 We encourage you to be adventurous and eat in local restaurants, cafés and street stalls. Not only does this help to support the local economy, but it will also give you a more authentic holiday experience than eating in hotel restaurants every evening.
Make sure you try Fish Ambul Thiyal (sour fish curry), Kukul Mas Curry (chicken curry), Hoppers (Sri Lankan pancakes), and Kottu Roti, the Sri Lankan street food favoured by locals and visitors alike!
If you'd like to plan a holiday to Sri Lanka, call our Luxury Travel Specialists for a chat about your dream trip or fill out our no-obligation enquiry form.
We understand that booking trips, especially adventurous and alternative ones such as this can be intimidating, so get in touch; we can take the stress out of your holiday planning and organise a trip you won't forget!
Get in touch
Sign up to our newsletter
For more travel inspiration delivered straight to your inbox just fill in your details here
More inspiration from Wayfairer customers and travel specialist
Sign up to our newsletter
For more travel inspiration delivered straight to your inbox just fill in your details here