12 Unique Costa Rica Experiences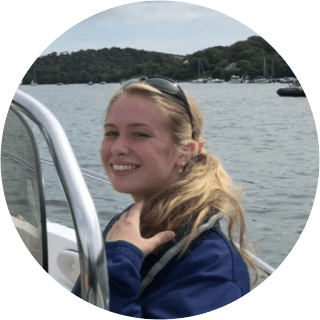 By Rose Dorgan
August, 8, 2023

4 Min read
Experiences that are both uniquely Costa Rica and uniquely you
Trips to Costa Rica have a lot to offer travellers, and it's no mystery as to why this holiday destination is top of so many people's wish lists. Think playful sloths, enormous volcanoes, and a landscape that's so diverse it's like an outdoor playground for "big kids" who like to embark on boat rides and ziplining adventures. Perhaps it's this diversity that makes it so fascinating and leaves you thirsty for something extraordinary. But with popularity comes the need for experiences that feel more… uniquely for you. As you follow your (undeniably incredible) excursions around the country's famed national parks and picturesque beaches, you might be yearning for a more intimate taste of the exhilarating beauty of Costa Rica, and we've got you covered.
This list consists of those activities and experiences which offer both a breath taking and unique insight into Costa Rica, which will suit wildlife enthusiasts and zestful hikers alike. From the physically invigorating to the visually immersive, here are our top picks to ensure a diverse and inspiring trip.
2. Monteverde Cloud Forest Night Walk
5. Ziplining the Pacuare River
7. Coffee Experiences and History
9. Manuel Antonio Canopy Safari Tour
11. Catarata Uvita's Natural Waterslide
Volcanic Adventures
Any trips to Costa Rica need to include Arenal Volcano and Poás Volcano, which are undoubtedly stunning sightseeing destinations. However, a touristic atmosphere during peak seasons can disrupt the tranquillity induced by these volcanic scenes. Luckily, there are many more options to quench your thirst for an explosive escapade.
Amongst the northern range of Guanacaste, lies the hissing, steaming hot springs and fumaroles encased by Parque Nacional Rincon de la Vieja. This is one of the least visited national parks in Costa Rica – also being one of the most spectacular!
This sprawling volcanic range, which includes one of only six active volcanoes left in Costa Rica, remains uncrowded whilst offering various, exciting activities to aid your immersion into the landscape. Soaking in the rejuvenating hot springs in the Santa Maria sector, with help of the seclusive ambience of the park, leaves you feeling clear-headed as you admire these feisty marvels.
Monteverde Cloud Forest Night Walk
The Monteverde Cloud Forest is an ideal destination for those seeking an insight into the ecological efforts of Costa Rica and for those fascinated by all thing's critters. This expansive reserve was formed in 1972 as a response to poaching and squatting. Because of this, the dewy jungle is home to copious wildlife and diverse tropical flora, including 400 bird species and even big cats!
It would be difficult to marginalise this location simply because of its notoriety. Whilst you may cross paths with other tourists, booking a guided night walk ensures a more personal, secluded feel to your adventure. The atmosphere of the Cloud Forest in its nocturnal hours secretes mystery, as you cautiously step off the beaten track into what feels like an undiscovered world.
Treetop Dining Experience
Among the best things to do in Costa Rica is to experience fine dining. We can guarantee it'll be something you're unlikely to encounter twice in your lifetime, San Lucas tree top dining offers mouth-watering fusion dishes paired with a unique, natural setting. Located in Monteverde, and elevated above luscious trees, the 9-course dining experience is sure to tantalise your taste buds with classic Costa Rican cuisine.
The gentle glow of candlelight, coupled with glass ceilings and walls help to truly immerse you and your partner into the romance of the Monteverde jungle. In the meantime, fine wines and local ingredients provide you with a sensory voyage like no other.
Bioluminescent Kayaking
There is nothing more awe-inspiring than the dazzling beauty of bioluminescence, caused by the light energy exerted nocturnally by microscopic algae and plankton. Costa Rica is one of the few countries around the globe which has areas consistently frequented by this natural phenomenon. On top of this, the glittering, blue illuminations form a different pattern nightly, making every encounter completely unique.
Nicoya Peninsula is a must-visit during your Costa Rica holiday as it's a great location for ravishing sunsets bared by the Pacific coast, which complements this experience beautifully. Double kayaks offer a romantic journey through these twinkling waters, whilst single kayaks bestow a more independent adventure.
Ziplining the Pacuare River
Adventure travellers will love Costa Rica's ziplines. These are a great way to combine mesmerising scenery with fast-paced thrills. This is perhaps why huge ziplines may seem ubiquitous during your Costa Rica holiday. Through waterfalls, lush rainforests and white-water rivers, ziplining over the Pacuare offers excitement for all ages, and stands out as unique.
The Pacuare River is dotted with various ziplining experiences and routes, as it embodies ideal conditions for waterside pursuits, and houses luscious biodiversity. Following your ziplining excursion here, you can embark on further aquatic endeavours as kayaks and rafts await you on the riverbank.
Sea-Turtle Hatching
The sighting of Sea-Turtle Hatchings certainly doesn't come as a commodity anywhere in the world. A wild and rare experience like this will make a sparkling addition to your holiday in Costa Rica, and is offered in protected wildlife reserves to assure reliability, respect and responsibility towards the wildlife.
If you time your trips to Costa Rica correctly, between July and December, Turtle hatchings are one of the most marvellous observations to behold. Tortuguero National Park is an ideal location for those who seek this spectacle, as this coastal sanctuary offers the most intimate encounters with the beautiful wildlife inhabited on the Caribbean coast.
TRIP IDEA: Costa Rica's Caribbean Coastline
Coffee Experiences and History
As well as boasting ample biodiversity and wildlife, Costa Rica is a nation deeply rich in cultural history. Informative tours, held in several cafetales (coffee farms), in and around San Jose, offer insight into the production of the famous Costa Rica coffee, as well as the colonial history that initiated the industry.
Coffee production has been a huge, yet tragic, part of Costa Rican history. Since independence was gained in 1821, Costa Ricans have embraced coffee culture, with it becoming the country's leading industry. An expansive colonial archive has been flipped on its head by the nation, as the vast mountainous landscapes house bountiful farms that welcome you to experience Costa Rican agriculture.
Crocodile Bridge
Whilst travelling from Puntarenes or San Jose, be sure to divert your attention to the Tarcoles River as you cross the Rio Tarcoles Bridge, or "Crocodile Bridge". Whilst initially striking you as your average traffic bridge, a closer look reveals bundles of American crocodiles, as they bask in the tropical sun. Most of the crocs residing here are between 10 and 15 feet in length, though some giant crocs may also be spotted if you're lucky!
To observe crocodiles in their natural habitat is a unique experience that you should firmly grasp. Due to the poaching risks these creatures face in today's world, the opportunity to ponder their marvellous beauty is sadly rare. Their protection in this area, however, exhibits an impressive human effort to safeguard these incredible animals.
Manuel Antonio Canopy Safari Tour
Manuel Antonio is a wildly loved destination, especially amongst backpackers and rainforest adventurers. However, the Canopy Tour offers a more daring approach to your venture through the emerald foliage of Costa Rica's jungle.
The tour offers various ways to traverse the treetops, giving you the chance to swing between canopies alongside Howler monkeys and Capuchins. Eleven zip lines, two rappel lines, a Tarzan swing, and the new "Superman" connect in a circuit concluding in a buffet-style restaurant. This experience builds to fulfil at least half a day's agenda, as it includes various high-energy activities alongside several serene spots to chill out in between.
Night Paddle Tour
If you're an avid admirer of skyscapes, the Night Paddle Tour, offered off the coast of Manuel Antonio National Park, is an ideal way to lose yourself in the charming sunsets that frame the South Pacific Coast. Although initially proving to be a test of balance, this unique paddle board experience quickly develops into something wholly peaceful.
Proceeding a picturesque sunset, the paddle boards (which are all kitted out with LED lights) begin to illuminate the crystalline waters beneath you. There is nothing more tranquil than the quiet, still, open waters of the tropical Pacific.
Catarata Uvita's Natural Waterslide
Tucked away within the luscious veil of the Uvita rainforest, Catarata Uvita epitomises nature at its most fast-paced! Whilst not being one of the largest waterfalls in Costa Rica, by a long stretch, Catarata Uvita is perhaps the most unique.
The fall forms a natural, and safe, waterslide, as it tips into the crystal-clear, warm waters of a swimming hole, and offers a thrilling burst of adrenaline for all the family. Luscious, leafy surroundings complement your time easing up beside the waterfall, as its' remote location induces a feeling of privacy and quietude.
Golfo Dulce Dolphins
The ecologically protected Golfo Dulce is brimmed with adorable dolphins, from small groups of Bottlenose dolphins, to huge pods of Spotted and Spinner dolphins. Located on the Osa Peninsula, Golfo Dulce is an immaculate tropical fjord, and is commonly named the "sweet coast" for a reason!
Seize the day with this incredibly unique adventure into one of the planet's deepest gulfs, and encounter spirited dolphins as they tuck and weave among pristine waters. Following your eco-boat tour, snorkelling from a nearby remote beach offers a closer look at some of the expansive marine beauty which resides beneath the surface.
If you'd like to plan a luxury holiday to Costa Rica, please call our Luxury Travel Specialists or send an online enquiry to start your journey.

We understand that booking trips, especially adventurous and alternative ones such as this can be intimidating, so get in touch; we can take the stress out of your holiday planning and organise a trip you won't forget!
Get in touch
Sign up to our newsletter
For more travel inspiration delivered straight to your inbox just fill in your details here
More Costa Rica inspiration from Wayfairer customers and travel specialists
Sign up to our newsletter
For more travel inspiration delivered straight to your inbox just fill in your details here