Wayfairer Travel Guide Ecuador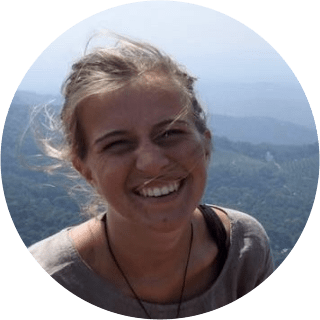 By Lotte Nash
April, 14, 2023

4 Min read
World-renowned wildlife, smouldering volcanic vistas, warm cultures of the sierra
Ecuador gets it's name from its positioning on our globe, straddling the equator. With the Pacific coast as its western border and the Andes running down the backbone, Ecuador is compact but incredibly diverse. This petite country shares its portion of the Amazon rainforest with its neighbours - Colombia and Peru. Snowcapped peaks and mountains, lakes and lagoons, flooded forests and beaches are all found within the 24 protected areas in Ecuador. The impressive array of flora and fauna on show in one of the world's most biodiverse destinations is a major draw factor, and few leave disappointed.
Here in our comprehensive travel guide, we'll discuss where to go, when to visit, what to see and do, as well as practical travel information:
Introduction to Ecuador
Places to visit in Ecuador
Things to do in Ecuador
Best time to visit Ecuador
Top stays in Ecuador
Our favourite Galápagos vessels
Responsible travel Ecuador
Travel essentials
Introduction
Many visitors flock to Ecuador with the sole purpose of seeing the Galápagos Islands. However, it may come as a surprise that this country's diversity stretches beyond these fabled isles. From pockets of the Amazon bursting with biodiversity, to the pan-American highway touring through the towering heights of the Avenue of Volcanoes.
Ecuador is the dream destination for travellers looking to explore the most unique landscapes, come within reaching distance of endemic species found nowhere else on earth, and amble through gorgeous Andean town-centres that have been beautifully preserved over time. Ecuador is a supremely welcoming place, and is particularly special for young families travelling with kids. The interaction with culture and nature here is unparalleled.
You'll most likely begin your Ecuadorian adventure with a flight into the capital city Quito, arriving into Mariscal Sucre International Airport.
Places to visit in Ecuador
Journeys in Ecuador will either kick-off with a flight into Quito - the capital city on the equator, or the port city of Guayaquil further south. These destinations serve as fantastic stepping stones, with the glorious Andes just a heartbeat from the UNESCO Heritage town centre of Ecuador's capital and the Galápagos Islands a short flight from the industrial hub of the south. The entire country is dotted with traditional haciendas, and for those seeking supreme volcanic vistas, a visit to Cotopaxi National Park is a must. For those who want an intrepid feel of exploring misty forests teeming with life, journey just over an hour north of Quito to the Mindo Valley and into the Mashpi Reserve to discover the world's most colourful species of hummingbird.
1.) Quito
4.) Mindo Valley
5.) Galápagos
7.) Riobamba & Baños
8.) Guayaquil
Things to do in Ecuador
Ecuador's rich natural environment is mirrored by an incredibly deep cultural scene. All our Ecuador itineraries seek to highlight both of these, and whether you're trekking in the Andes or out at sea around the Galápagos archipelago there are enough sights to leave you with memories of a lifetime. Here are our top 10 things to do in Ecuador:
10.) Combine a tour of Quito's Historic Centre with a visit to the Pre-Colombian Museum of Art
This city is undeniably worth some extra hours to delve into it's deep routed soul and complex history. Colonised by the Spanish in the 16th century, Quito still keeps its name from the pre-Inca tribe that occupied the valley before - the Quitus. After ambling through the city, you'll grow a huge appreciation for the varied artwork of the nation showcased here and understand this better in company of a curator at the 'Casa Del Alabado' a centre of pre-Colombian art.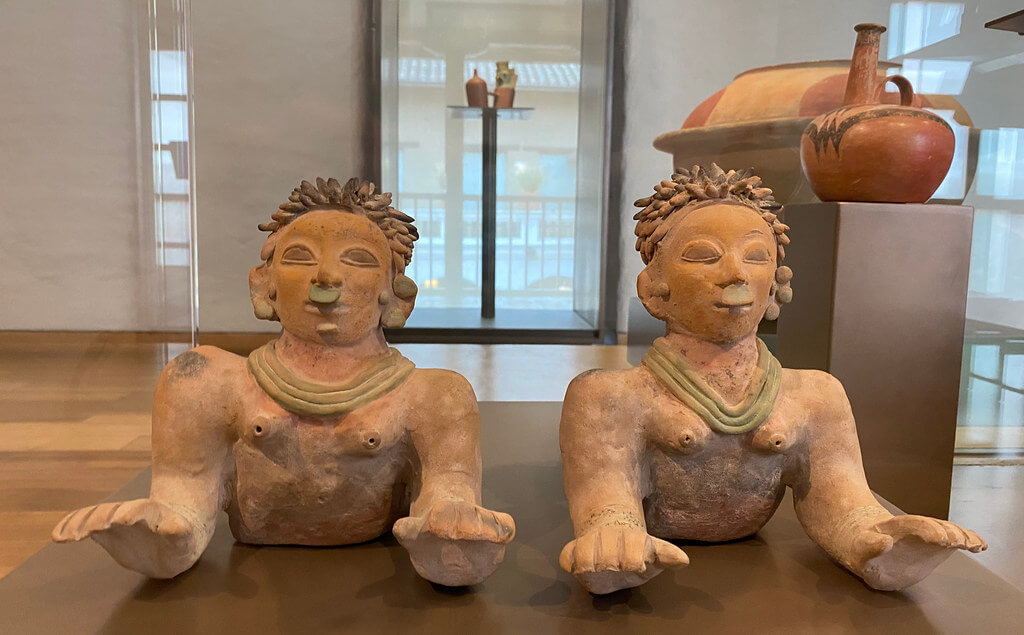 9.) Trek to Quilotoa's Crater Lake
Beginning in the town of Sigchos in the Cotopaxi province, begin a three day hike on lesser-travelled Andean footpaths, through charming villages and ever-changing climate zones. This is a remote trek following the Toachi River Canyon, crossing farmland and staying in small, sustainable lodges along the way. Quilotoa's crater is 3 kilometres wide, and the lake is over 250 meters deep, it's an unforgettable view when walking over the crater lip.

8.) Soak in Papallacta Hot Springs
Papallacta is located just outside of the border of the Cayambe-Coca Reserve, known for its high latitude grasslands, pristine lakes, and hot springs. Papallacta is surrounded by 60 lakes, and has an abundance of springs whose source is the Antisana Volcano. This is the perfect way to relax after taking one of the many hikes into the reserve to see waterfalls, birds and other wildlife.
7.) Follow the Ruta de las Cascadas, Baños
The Ruta del las Cascadas (the route of the waterfalls) is a bicycle ride which tours 8 different waterfalls in Baños, finishing up at the spectacular Pailon del Diablo as the final showpiece. Requiring some energy and determination, this 11 mile-long route is primarily downhill but nonetheless strenuous. The efforts are undeniably worth it.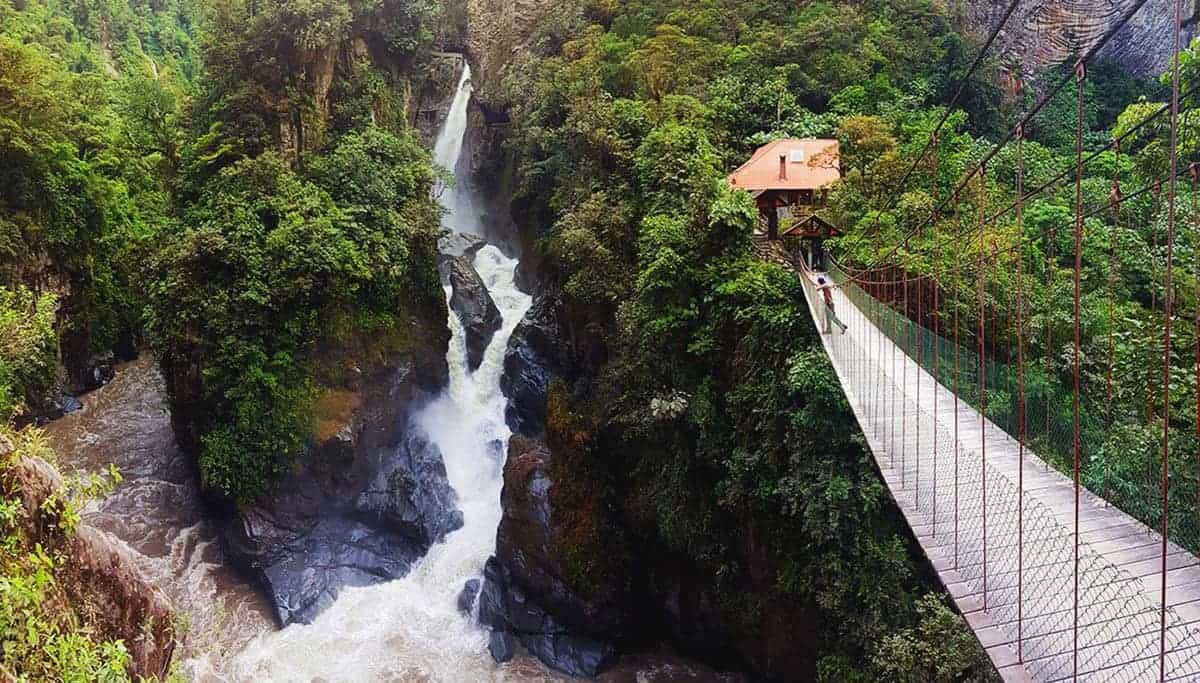 6.) Follow the Craftsman Trail, Cuenca
The towns of Gualaceo and Chordeleg are located 45 minutes east of Cuenca. These are traditional settlements in gorgeous Andean landscapes and it is here that you can meet with families who are still making textiles the way the Cañaris (pre-Inca peoples) did more than 500 years ago. Follow this trail and along the way stop off at orchid farms that house over 2,000 species, visit guitar makers, jewellers and fruit markets.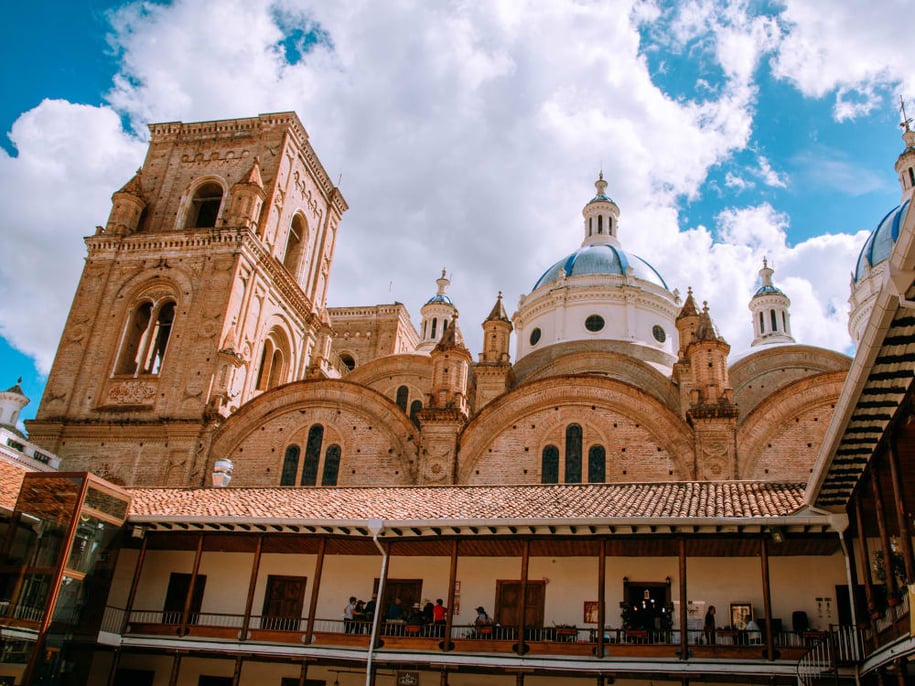 5.) Horse-ride in the Machachi Valley
Horse-riding in the Andes is challenging but incredibly rewarding, with the heights of altitudes it's important that you acclimatise properly and work your way up to steeper climbs on horse-back. Explore grasslands framed by ancient volcanoes, highland plateaus and rivers that flow from the Andes to the Amazon whilst spending evenings tucked up in your hacienda by a roaring fire.
4.) Tube down the rivers at Hacienda La Danesa
Hacienda La Danesa is a family-owned, heritage hacienda just outside of Guayaquil. Three rivers flow through the property, with warm weather year-round it's a fabulous place to float down the tranquil river surrounded by tropical flowers, trees and birds.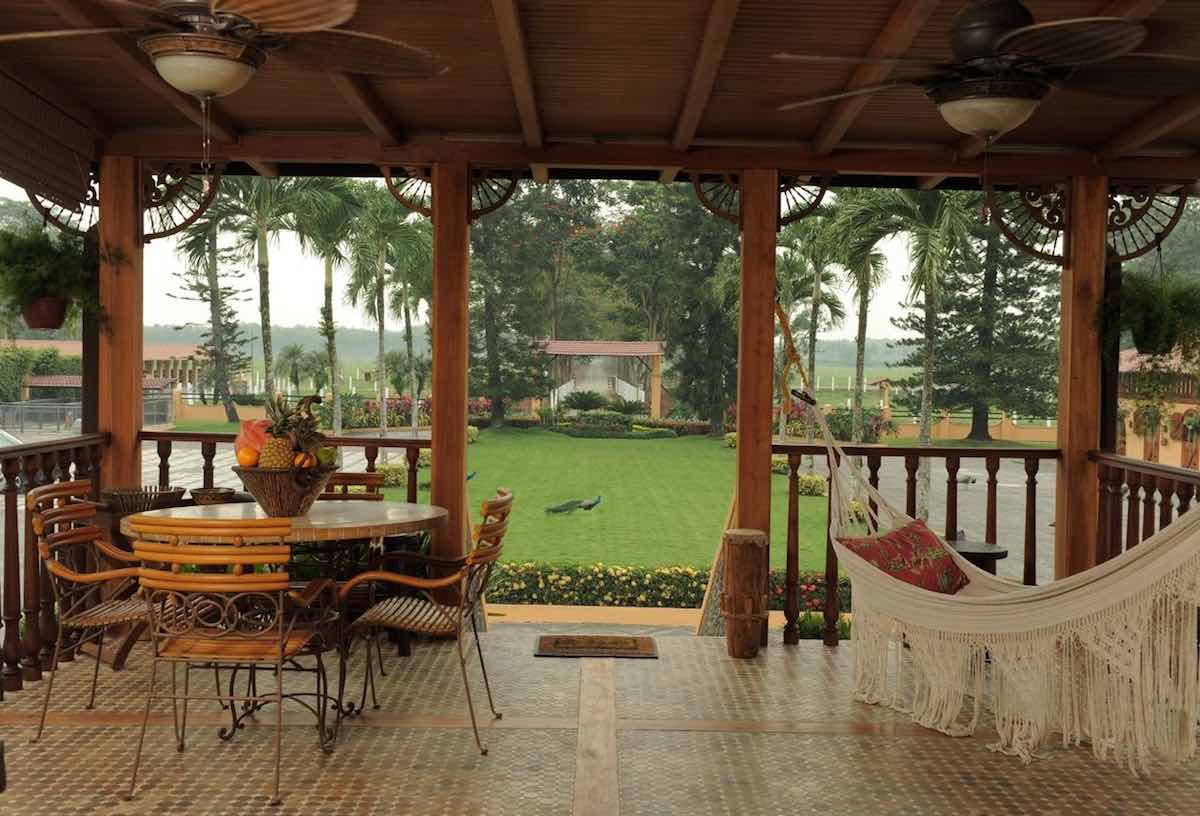 3.) Swim with sea-lions at Gardner Bay, Galápagos
Located on Española Island in the south-east corner of the Galápagos, Gardner Bay is the longest stretch of sand in the archipelago and is broadly considered as one of the most spectacular. This is a top napping and breeding spot for sea lions, and visitors are guaranteed to encounter adults and pups lounging on the dunes and darting about in the shallows.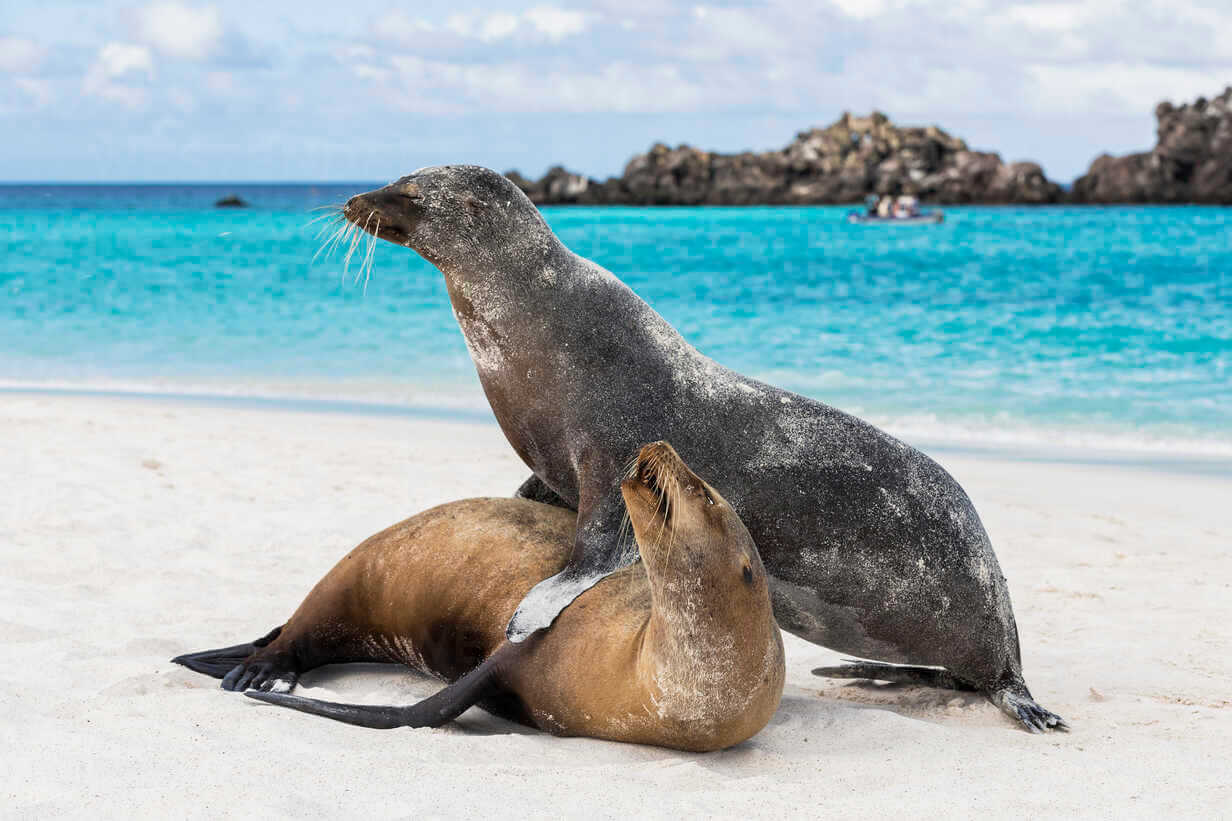 2.) Go on a night-walk in the Amazon Rainforest
From your lodge in Yasuní National Park, it's well worth venturing out once darkness prevails even if it is a little frightening at first. 80% of the mammal species are nocturnal here, so this is your best chance of stumbling upon these at their most active as well as seeing a vast array of vibrant species you didn't even know existed.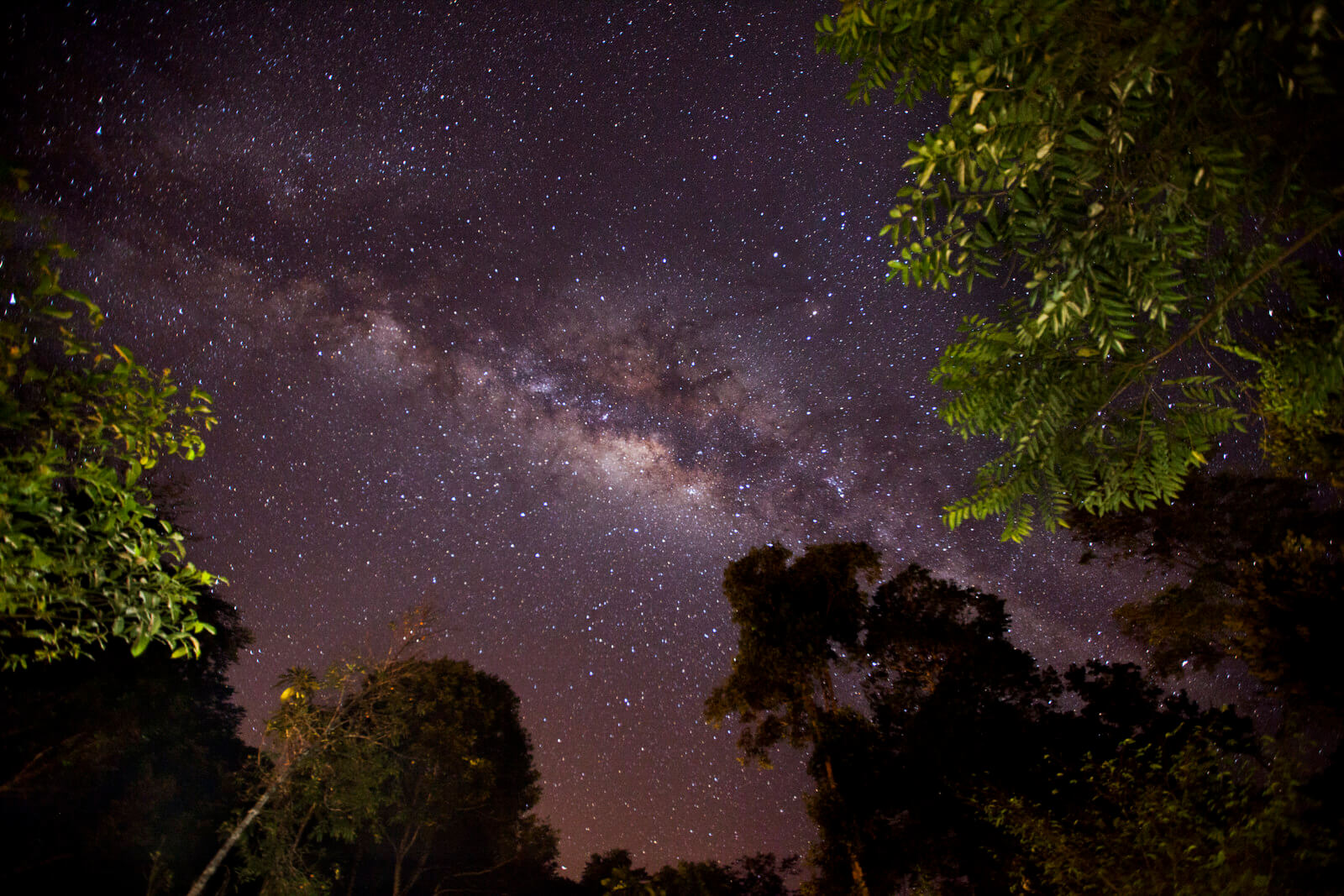 1.) Discover the unique species of the Cloud Forests
Surrounding your lodge around the Mindo Valley, you'll be greeted by dozens of colourful tanagers and hummingbirds. Following trails through the cloud forest, countless other species will become apparent. The bellowing call of the howler monkey will reveal figures lazing in the trees above, your path will no doubt be crossed by coatis foraging for snacks, and tayras can be seen stealing plantains to store until ripened. Birds that are often viewed include the tropical kingbird chasing hawks out of their territory, the broad-billed motmot with its swinging tail, the iconic cock of the rock and the smallest toucan in the world coloured in electric green - the crimson-rumped toucanet.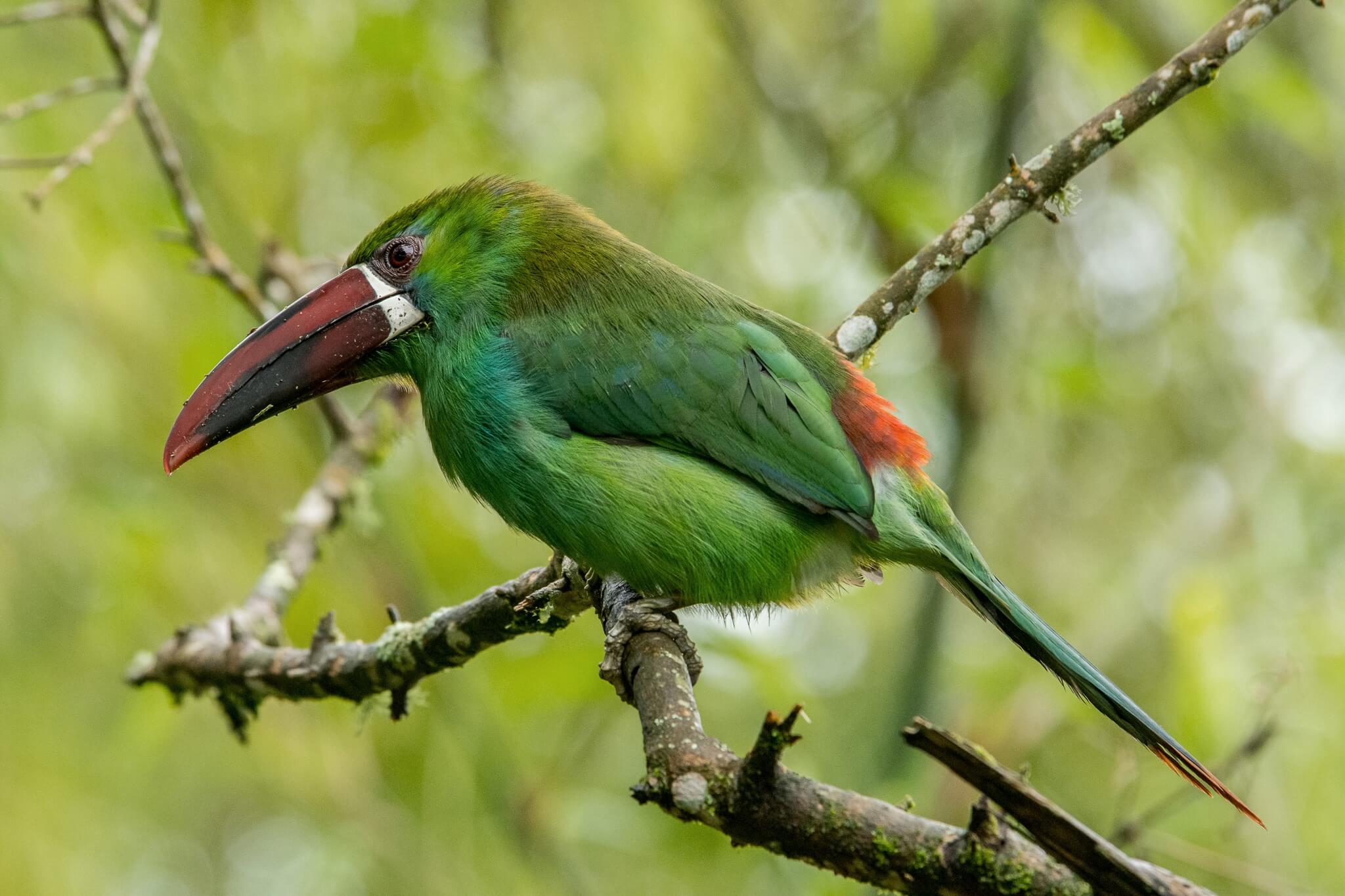 Best times to visit Ecuador
Below we'll outline when the best time to visit Ecuador is depending on the region:
Quito & the Central Highlands
For guaranteed sunshine and uninterrupted views, the best time for visiting Ecuador's highlands is from May to September. Peak season generally starts in June and lasts the duration of the school holidays, with August being the most busy time for tourism in the Andes. June is a particularly vibrant time of year to visit with the indigenous celebrations of the summer solstice on the 21st, and celebrations of the chagras taking place in Machachi in July.
The Galápagos Islands
There is no 'best time' to visit the Galápagos, as wildlife is abundant year round and it truly does depend on what you want to see. Peak season is during the rainy, warmer months from December until May as seas tend to be clear and calmer. However, there are migratory species that can only be seen at certain times of the year - such as the waved albatross that is only seen on Española between April and December. There are perks to every visit, however it's worth being mindful that boats are sometimes unavailable in August and September.
Mindo Valley & Cloud Forest
The best time to visit the cloud forests is the drier season running from the beginning of June until the beginning of November. On the slopes of the Andes, this unique eco-zone is frequented by showers and mist year-round. This is part of what makes it so abundant with colourful species of bird. For those wanting to experience the valley in bloom, the transitional period from mid-April to May is a fantastic time for explorative birders who want to find creatures in the foliage.
The Amazon Rainforest
Rain is never far in Yasuní National Park, and December and January tend to be the wettest. April to November are the best months for visiting the Amazon and this is not because of the weather but instead mainly due to the fact that more wildlife can be seen throughout these months.
Guayaquil & the South
The best time of year to visit Guayaquil, Cuenca and the South is between April and October as the weather is cooler and less muggy throughout these months. January to April are regarded as the temporada or 'beach season' in Ecuador's south - meaning that locals escape the city for the cooler air of the beaches.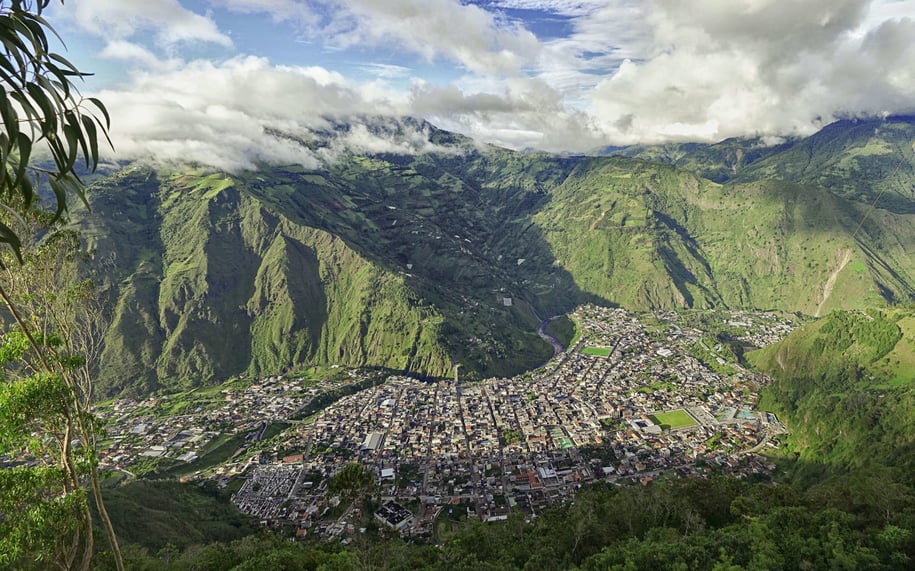 Top stays in Ecuador
Casa Gangotena, Quito
This is the most luxurious stay in Quito, it's whitewashed walls and stone arches are emblematic of the colonial centre of the capital city. Rooms boast spectacular views over the city, and out onto the hills. This small but beautifully appointed hotel is perfect for exploring the city in style.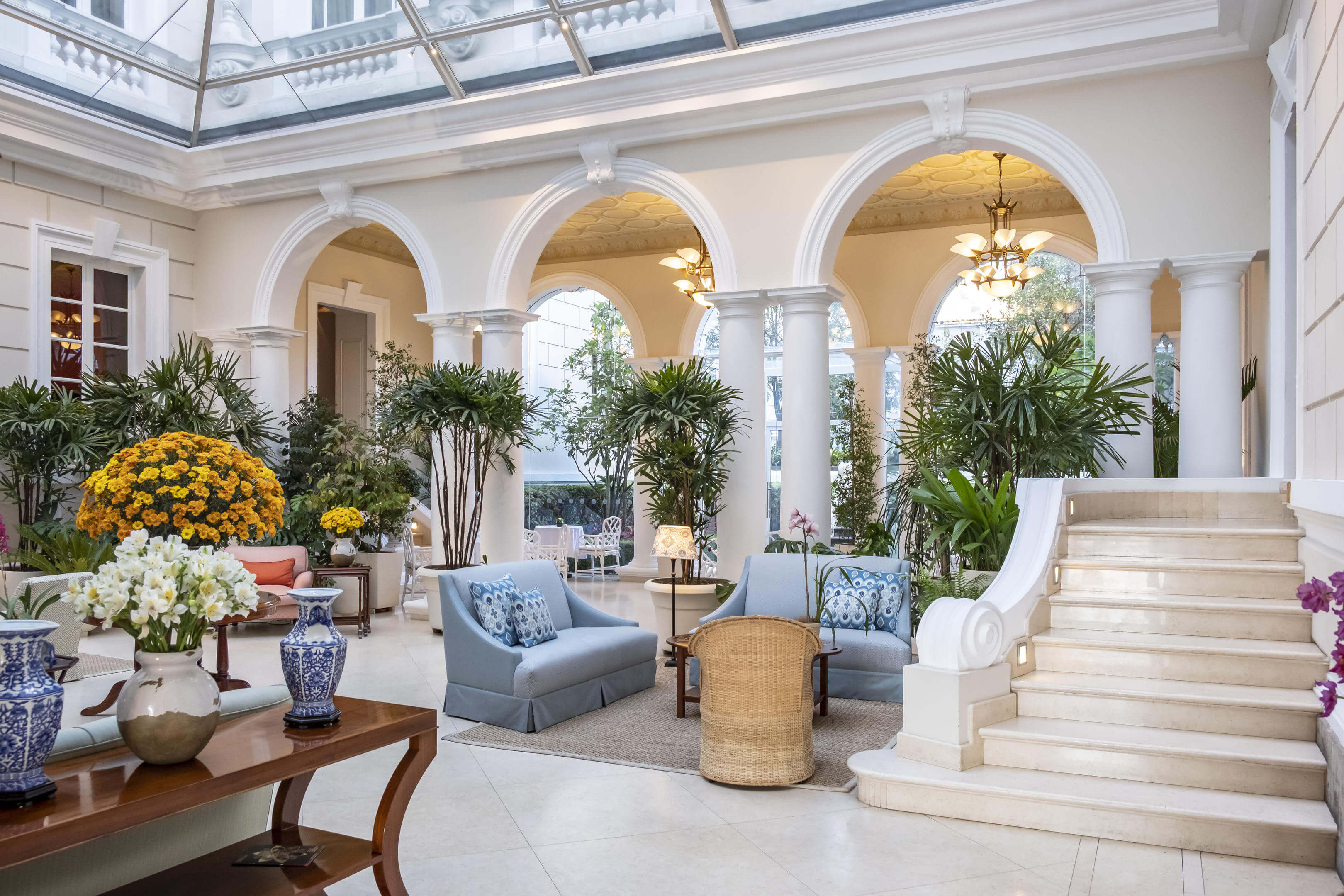 Napo Wildlife Centre, Yasuní National Park
Owned and run by the local indigenous community, this is one of the most remote lodges in Ecuador that showcases the incredible wildlife that surrounds through observation towers and open air platforms. The only way to reach this lodge is by non-motorised canoe drifting down one of the Rio Napo's tributaries. An introduction to the wild.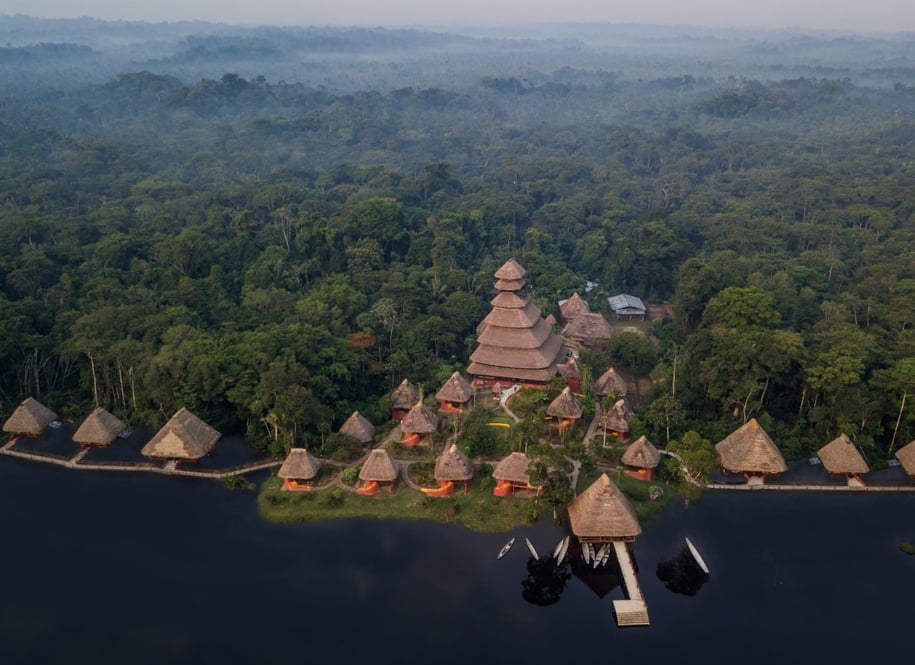 Hacienda Zuleta, Imbabura
Traditional and modest, Hacienda Zuleta is a working farm set amidst verdant fields teeming with livestock. This was the home of one of Ecuador's best presidents, Galo Plaza Lasso, and it has been wonderfully maintained so that the homely charm and character emanates through its walls.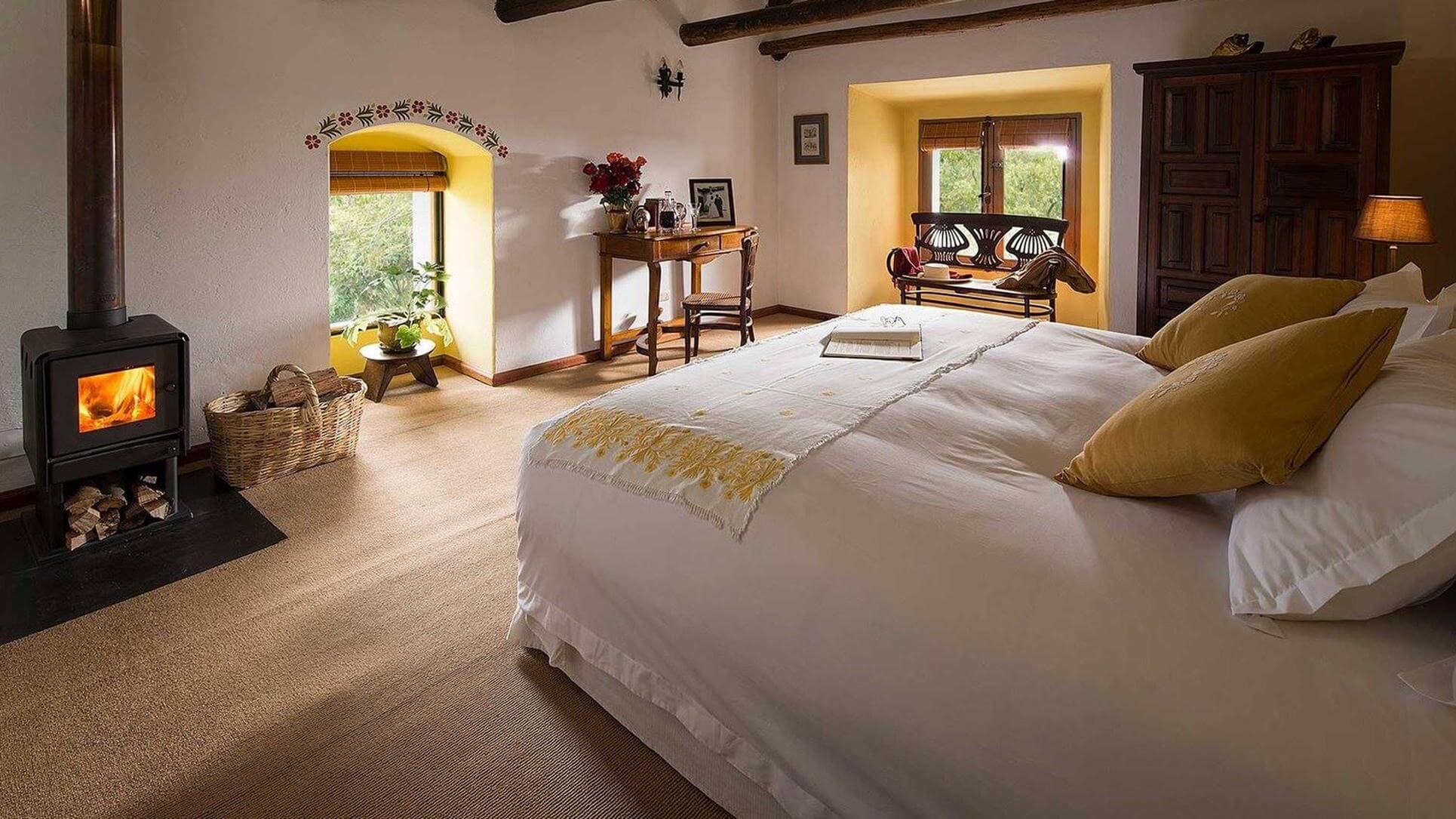 Hacienda La Danesa, near Guayaquil
Only an hour from Guayaquil in the direction of the Andes transports you to a place where the city feels like a distant memory. This stunning family-run property has only 6 luxurious rooms which lead out to fertile surroundings including chocolate plantations, active bee-hives and multiple rivers for tubing.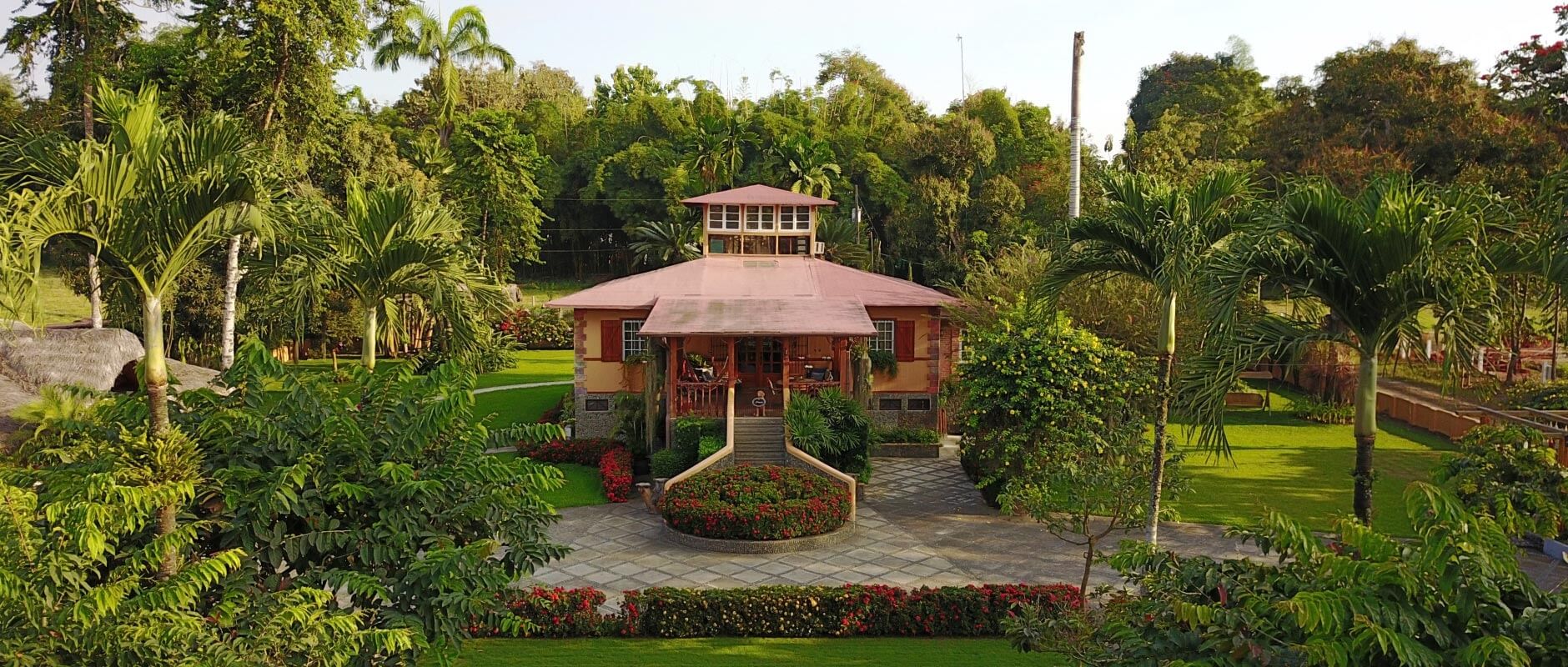 Pikaia Lodge, Santa Cruz
A superior lodge on Santa Cruz island in the Galápagos, Pikaia boasts stunning views over the highlands and out towards the ocean. It's top-tier land based accommodation, with an infinity pool and their own private charter ready to take guests on adventures across the Pacific.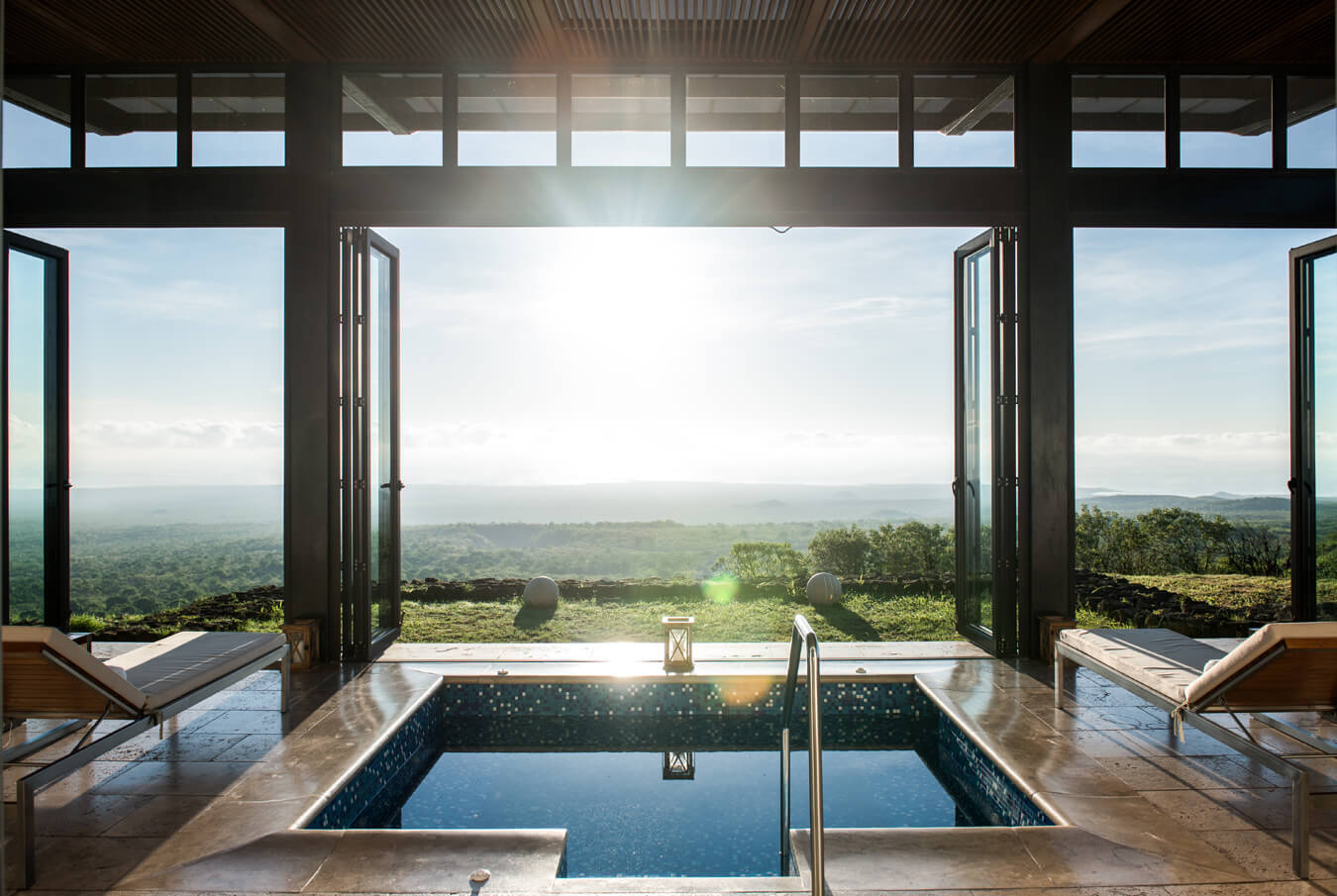 Our favourite Galápagos vessels
Integrity
Integrity does its name justice. This vessel specialises in 7 night itineraries across the east or the west of the Galápagos Islands, and the team take pride in their thorough approach to introducing visitors to this epic archipelago, with the most knowledgable naturalist guides with years of experience.

Endemic
Endemic is a brand new, high-spec catamaran for those wanting a little more luxury from their Galápagos cruise. It is purpose built and incredibly stable, so for those who suffer with sea-sickness this is the perfect option. The inside areas are comfortable and thoughtfully planned, and the outside spaces offer spectacular views from the upper deck as well as the seating area on the lower deck diving platform.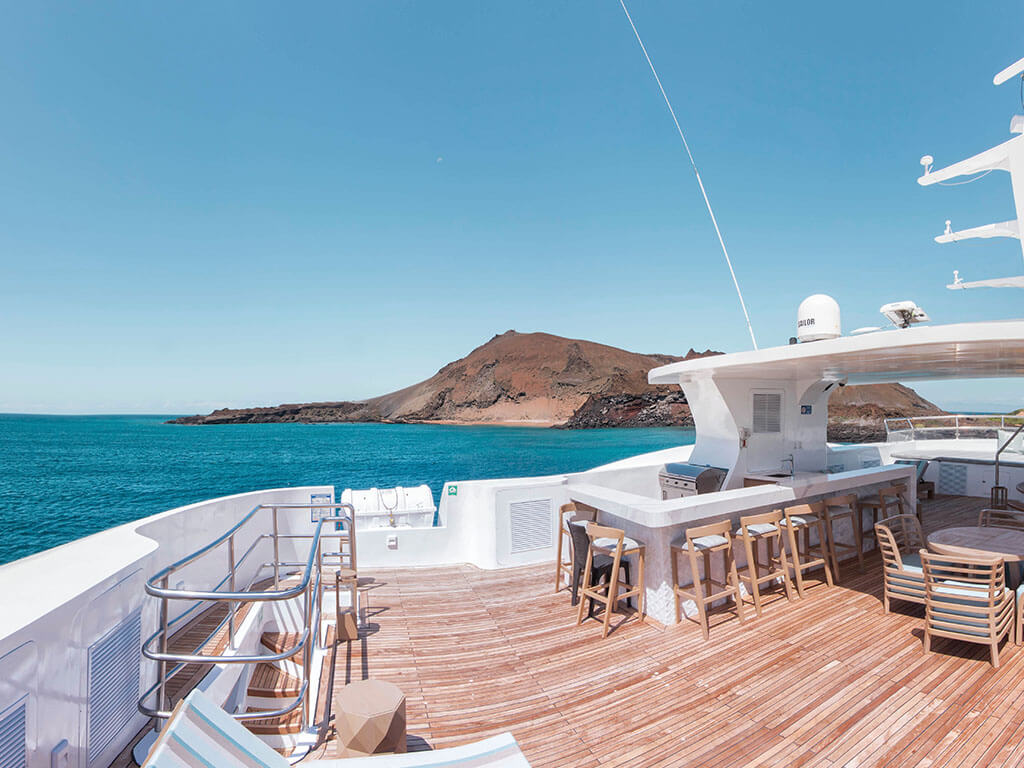 Aqua Mare
This is one of the most personalised experiences of the Galápagos, as the 16 passenger super yacht is accompanied by 2 naturalist guides instead of one. The rooms are tastefully, and classically designed and the food on board pays homage to its natural surroundings - the menu was designed by Peruvian chef, Pedro Miguel Schiaffino.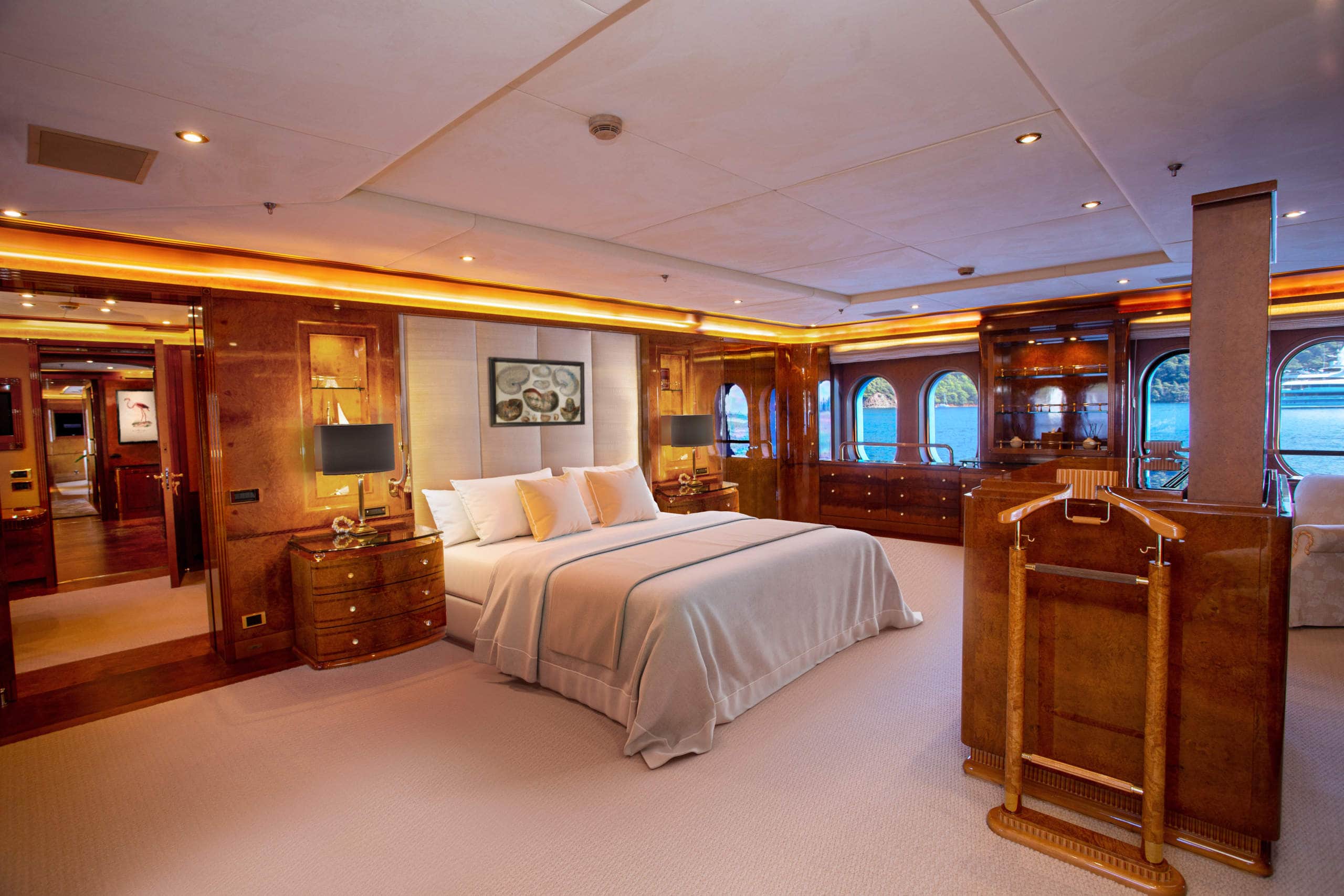 Responsible travel Ecuador
At Wayfairer we take pride in ensuring all of our trips are responsible, ethical and sustainable. Our suppliers in Ecuador wholeheartedly share out core values with regards to responsible tourism, and similarly wants to promote positive, and slower tourism that benefits the destinations that we visit through providing jobs for the local economies and donating to conservation efforts.
Ecuador has more biodiversity per square meter than any other country in the world. The culture in Ecuador is equally diverse and inviting, with buen vivir or 'good living' and the rights of nature written into the constitution. Ecuador even has a Minister for Good Living, so it is up to us as visitors to not only respect their inspiring attitude to life, but to also learn from generous community ethos and apply it to our travels.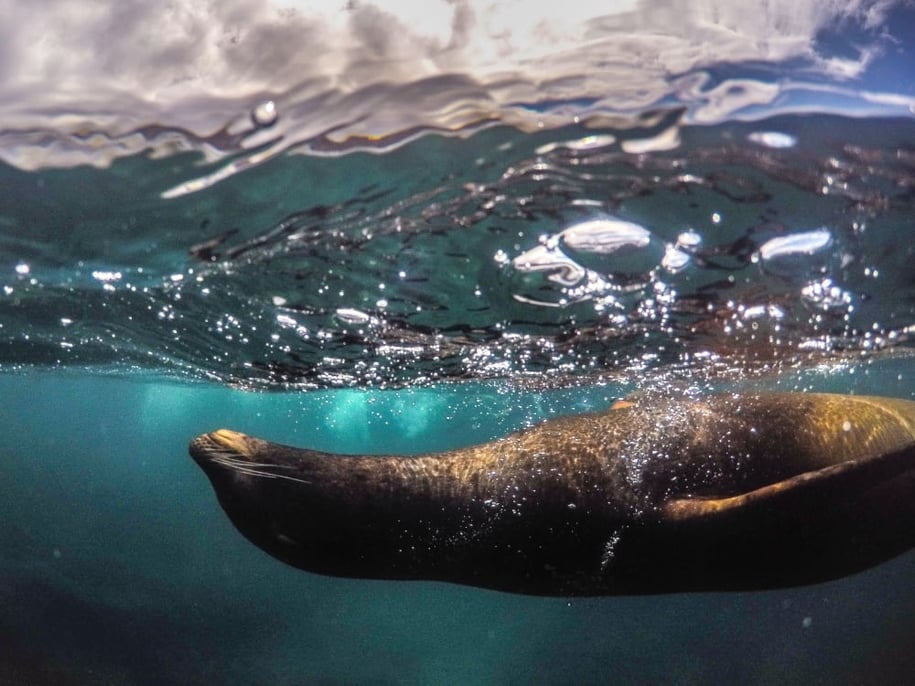 Travel Essentials
Getting there: Most holidays to Ecuador begin or end in Quito. Ecuador's capital has some fantastic stays and plenty of sights to be seen in the UNESCO Heritage centre. Quito also serves as a gateway to the Amazon Rainforest with Coca a 30 minute flight away, and the Galápagos Islands two-hours on the plane.
Flying time: London to Quito: 14 hours 40 minutes via Madrid
Recommended airlines: Royal Dutch Airlines, British Airways, Iberia, LATAM Airlines
Time difference: Ecuador is 5 hours behind UK
Currency: Official currency of Ecuador is U.S. Dollar
Visa requirements: British nationals are not required to obtain a visa to visit Ecuador as a tourist for short stays (up to 90 days within a 12 month period)
Vaccinations: no specific vaccinations are required for entry into Ecuador. We do, however, advise that travellers get boosters for Hepatitis A & Tetanus if required. Other vaccines worth considering are Diphtheria, Hepatitis B, Rabies, Typhoid and Yellow Fever. These are all precautionary and a yellow fever vaccination certificate is not required for entry to Peru.
We understand that booking trips, especially adventurous and alternative ones such as this can be intimidating, so get in touch; we can take the stress out of your holiday planning and organise a trip you won't forget!
Get in touch
Sign up to our newsletter
For more travel inspiration delivered straight to your inbox just fill in your details here
Sign up to our newsletter
For more travel inspiration delivered straight to your inbox just fill in your details here