Responsible Travel Guide: Vietnam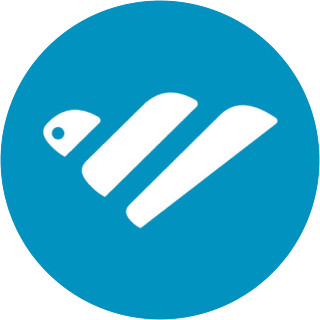 By Wayfairer Team
July, 28, 2023

4 Min read
We pride ourselves on creating unique, authentic and sustainable tailor-made holidays. Here are our top 10 tips to travelling responsibly in Vietnam.
We've put together responsible travel guides for each of the destinations where we currently offer holidays; Kenya, Tanzania, Zanzibar, Thailand, Cambodia, Laos, Burma and Vietnam.
We always encourage our clients to be considerate to the local communities and environments they are visiting and here are our top ten tips for responsible travel in Vietnam:
Be mindful of local culture, customs and religion, and always respect the local etiquette. Much of Vietnam is very conservative so you should ensure that you dress modestly and respectfully, especially when visiting remote villages or entering religious sites. Our top tip is to buy a sarong from a local market as this can be used to cover shoulders, as well as used as a towel, blanket or scarf at other times.
Using a Wayfairer local guide when visiting tourist sites is a perfect opportunity to put money back into the local community, plus your guide will be able to share their knowledge of the area and tell you about Vietnamese culture and customs. A cyclo tour is a great way to help someone generate an income and you'll also be supporting a trade which is dying out in favour of taxis and motorcycles, plus of course they're more environmentally friendly.
A homestay with a local minority family in a remote village in north-western Vietnam offers a great opportunity for social interaction and it's a great addition to make for a more meaningful travel experience.. A homestay allows you to sleep overnight with a local family and you'll gain an insight into their way of life and learn about their culture and customs. You might get the chance to watch a traditional dance, attend a wedding, help prepare a meal or drink some locally brewed rice wine. Depending on how long you stay for you could get involved with some of the village activities, such as the rice harvest and fishing. The people in this region are known for their warmth and hospitality and you'll be treated like a member of their extended family - a totally different experience than staying at a hotel.
Be respectful when taking pictures, especially of monks, older people and children. It is polite to ask for permission first and if they indicate that they do not want you to, please respect this. DO NOT offer money or push the issue. We suggest that you try to engage with the locals rather than just taking photos of them and showing them the image on your camera afterwards is a nice gesture. Please bear in mind that monks, farmers, children etc. are real people and not just photogenic 'images' to be 'snapped'. You should also ensure that you do not take photos or disturb monks whilst they're praying as this is considered extremely disrespectful. In remote communities, the local people consider filming to be very intrusive so please avoid recording if you're visiting rural villages.
Support the local economy by buying authentic locally made products such as embroidery, jewellery, lacquerware trays and bamboo bowls at markets, villages and small-scale souvenir shops rather than hotel tourist shops or on organised shopping trips. In Sapa, Cat Cat and Ta Phin in Vietnam's northwest region, you can buy beautiful brocade dresses, bags, purses, scarves and bed coverings which are handmade by the women who live in the region. When 'bartering' over the price please bear in mind that the seller might accept a price below its cost price because they need cash to feed their family, so don't push too much just to save yourself a few pounds.
Never purchase items made from endangered species – including sea turtle shells and eggs, wild animal skins and ivory. As well as threatening the species, this is also illegal and you could end up with a fine or even imprisonment. The same applies to wild meat – as well as promoting poaching, it can also carry a risk of disease. The Dam Sen Water Park in Saigon is popular with local families; however, the water park is part of Dam Sen Theme Park, which has a number of captive animals, included poorly treated elephants. Bears, monkeys and dogs are dressed up and made to perform for visitors – Wayfairer does not support travel to this park.
Be adventurous and eat in local restaurants, cafés and street stalls. Not only does this help to support the local economy, but it will also give you a more authentic holiday experience than eating in hotel restaurants every evening. We encourage you to visit 'Koto' in Hanoi which is a vocational training centre and restaurant staffed by disadvantaged young people, and 'Streets Restaurant' in Hoi An which provides vocational training opportunities to disadvantaged youths.
As a general rule we would advise you not to give gifts, money or sweets to children or even buy anything from them. You might think it helps, but unfortunately the children start to see foreigners as a source of presents and money and it encourages them to stay on the streets where they have little hope of a better life and they are vulnerable to abuse. It is much better to just play or interact with the kids and support a local or international NGO or community project.
Travel with a Vietnamese phrasebook in your hand luggage and make an effort to learn some key words and phrases. The ability to speak some basic Vietnamese will undoubtedly win you many smiles from the friendly locals who you come into contact with during your time in Vietnam
If you'd like to plan a holiday to Vietnam, call our Luxury Travel Specialists for a chat about your dream trip or fill out our no-obligation enquiry form.
We understand that booking trips, especially adventurous and alternative ones such as this can be intimidating, so get in touch; we can take the stress out of your holiday planning and organise a trip you won't forget!
Get in touch
Sign up to our newsletter
For more travel inspiration delivered straight to your inbox just fill in your details here
More inspiration from Wayfairer customers and travel specialist
Sign up to our newsletter
For more travel inspiration delivered straight to your inbox just fill in your details here