Wayfairer Travel Guide: Vietnam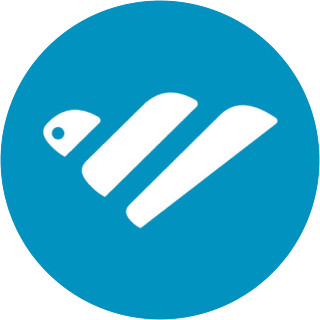 By Wayfairer Team
April, 14, 2023

4 Min read
If you're planning a Vietnam holiday our travel guide will help you decide where and when to go and what to do whilst you're there.
From the intriguing history of Hanoi and the buzz of Ho Chi Minh City, to the spectacular limestone karsts of Halong Bay and the misty mountains of the north, Vietnam has something for everyone.
On a Wayfairer tailor-made holiday to Vietnam you can visit the floating markets of the Mekong Delta, meet the hill tribes in the remote north, visit the UNESCO World Heritage site of Hoi An, explore the ancient buildings of Hanoi's Old Quarter and relax on pristine, sandy beaches.
Where to go
Our Vietnam holidays tend to focus on the following areas:
Hanoi > Halong Bay > The northwest region, including Mai Chau, Dien Bien Phu, Son La, Lai Chau, Sapa, Bac Ha > Hue > Nha Trang > Da Nang > Hoi An > Phu Quoc Island > Ho Chi Minh City > Mekong Delta – Can Tho
Vietnam can easily be combined with another destination, such as Thailand, Laos or Cambodia. Our Grand Indochina Explorer is a 21 day holiday which starts in Thailand, then travels through Laos and Cambodia, before ending in Vietnam.
What to do in Vietnam
Visit Hoan Kiem Lake and Ngoc Son Temple in Hanoi
Explore Ba Ho Falls (20km north of Nha Trang) where you'll find three natural waterfalls and a clear lake surrounded by dense rainforest
Relax on the palm-fringed beaches of Phu Quoc Island in the Gulf of Thailand
Trek in the dramatic mountains of northwest Vietnam
Cruise on a traditional junk boat in serene Halong Bay
Visit Hoi An's historic and picturesque Old Town at night when all the electricity is switched off and colourful traditional silk lanterns are hung from every shop front, lighting up the narrow streets
Watch the world-famous Thang Long Water Puppet Theatre in Hanoi
Explore Hanoi's historical landmarks, cultural museums, colonial buildings and war memorials
Visit the Museum of Ho Chi Minh which is dedicated to the life and legacy of 'Uncle Ho'
Take a Dragon Boat trip on the Perfume River in Hue to visit the iconic Thien Mu Pagoda
Explore the dense jungles and mountain waterfalls of Phu Quoc National Park
Take a walking tour of Ho Chi Minh City and visit the major sites, including the sobering War Remnants Museum, the Presidential Palace, and some of the colonial-era landmarks such as Notre Dame Cathedral, the Post Office and the Continental Hotel.
Visit the majestic Tomb of Emperor Ming Mang and the Forbidden Purple City in Hue
Try a Vietnamese cooking class
Hire a bicycle and spend the day exploring the small villages in the beautiful countryside around Hoi An to get an insight into rural Vietnamese life
Visit Marble Mountain just outside of Da Nang and explore the caves or take a look at the ancient pagoda and numerous Buddha statues and carvings
Visit the ruins of My Son, the ancient Cham Kingdom
Visit the Cham ruins, Buddhist temples and gothic-style Catholic churches of Nha Trang
Eat delicious steamed or barbecued clams, crab and prawns in the seafood restaurants and cafes of Thap Ba Street in Nha Trang
Visit the Cu Chi Tunnels to get an insight into the underground life of Vietnamese soldiers back in 1948
Visit the vibrant and colourful markets of Bac Ha in northwest Vietnam
Explore the winding waterways, mangrove forests, floating markets and lush green paddy fields of the Mekong Delta
When to go
If you plan to travel throughout Vietnam, deciding on the best time to go can be complicated. Vietnam is over 1,000km (600 miles) in length and opposing monsoon seasons in the north and south means that the weather can vary significantly from one region to another.
Ultimately this means that you can travel to Vietnam at any time of year as even it is raining in one part of the country, it will be sunny somewhere else. If you plan your holiday carefully you'll always experience the best weather at some point on your trip - whether that is in the north (Hanoi and Halong Bay), central (Hue and Hoi An) or the tropical south (Saigon and the Mekong) where the temperature is always warm
Where to stay
Here are some examples of the fantastic accommodation we use in Vietnam –
Pilgrimage Village, Hue
Pilgrimage Village boutique resort and spa is located in the quiet countryside in a rustic village setting surrounding by lush tranquil gardens, near to famous historical landmarks and the city of Hue.
There are 139 rooms and villas, including: Traditional Vietnamese Pool House, Honeymoon Pool Hut, Honeymoon Bungalow, Family Deluxe, Family Standard, Deluxe or Premium Delux. All rooms and villas have an authentic Vietnamese décor with a beautiful private garden or balcony overlooking the stunning lakes and rice paddies.
Fusion Maia, Da Nang
Fusion Maia is a unique all-villa resort located in Da Nang, close to the UNESCO World Heritage Sites of Hoi An, My Son and Hue. With a luxury spa set in tropical gardens and a choice of dining options offering everything from traditional Vietnamese food to fresh salads and seafood, Fusion Maia is a popular option with Wayfairer clients.
Victoria Resort, Can Tho
The only luxury hotel in the centre of the Mekong Delta, the 4-star Victoria Can Tho Resort blends colonial-style architecture with the natural beauty of the river. Close to Can Tho town, this quiet retreat lies on the banks of the Hau River, set amidst gardens with a plethora of exotic plants.
The resort features 92 rooms, including 8 luxurious suites, all designed with wood flooring, authentic Vietnamese decoration and balconies offering spectacular views of the river, pool or of the garden. Each room combines the elegance of traditional artefacts and the comfort of an international standard hotel.
Wayfairer Top Tip: Stay at the Victoria Can Tho Resort and learn the art of Vietnamese cuisine with a cooking lesson in the Spices Restaurant. The class includes a trip to the local market to learn about authentic Vietnamese ingredients, a certificate of participation and a recipe booklet.
Itinerary Ideas
The suggestions below are examples of holidays which we can arrange, however they can be tailored to suit your personal preference.
Amazing Vietnam Tour - 14 days
This Vietnam adventure provides the perfect overview of the country from Hanoi to Saigon. After exploring Hanoi you'll head to the spectacular Halong Bay where you'll spend two nights on a traditional junk, then you'll head south to Hue, Hoi An, Saigon and Can Tho in the Mekong Delta.
Northwestern Vietnam - 11 days
This adventure starts in Hanoi before heading north to the rural Mau Chau district. From here you'll travel to Dien Bien Phu in the Muong Thanh valley, deep in the highlands of northwest Vietnam, and then you'll travel via Lai Chau to Sapa where you'll have a chance to hike in the stunning Tonkinese Alps. From Sapa you'll take the scenic route to Bac Ha and then on to Lao Cai where you'll catch an overnight train back to Hanoi.
South Vietnam Explorer - 8 days
This fantastic holiday starts in Ho Chi Minh City and after exploring the sights of this fascinating city you'll join a two night cruise on board a traditional wooden boat through the vibrant and beautiful Mekong Delta. Your adventure ends on the paradise island of Phu Quoc.
Responsible Travel
We are committed to responsible, sustainable and ethical tourism and we're proud to work with a fantastic supplier in Vietnam that wholeheartedly shares our core values with regards to responsible tourism. You can read more about our responsible tourism values here.
We encourage all of our clients who are visiting Vietnam to travel in a responsible and respectful manner to ensure that tourism has a positive impact on the economy, the environment, and the local communities. You can read our guide for responsible travel in Vietnam here.
Travel Essentials
Getting there: For some of our Vietnam holidays you'll need to fly into Hanoi and for others you'll need to fly into Saigon – your Asia Travel Specialist will advise accordingly.
Flying time: London to Hanoi: 11 hours 40 minutes (direct), London to Saigon: 12 hours 35 minutes (direct)
Recommended airlines: Vietnam Airlines, Air France, Ethiad, Emirates
Time difference: Vietnam is 6 hours ahead of the United Kingdom
Currency: Vietnamese Dong (VND). The exchange rate is approximately UK£1 = 29,588.81 VND, US$1 = 22,727.45 VND and €1 = 26,254.69
Visa requirements: Until 30 June 2021 British passport holders travelling for tourism can enter Vietnam for up to a maximum of 15 days (inclusive of dates of entry and exit) without a visa. For visits of up to 30 days, you can get an e-visa online before you travel. Use of the e-visa is limited to certain entry/exit points which you must select at the time of application. If you don't have fixed travel plans, consider applying for a regular single entry visa from the nearest Vietnamese Embassy, which allows more flexibility. For visits of longer than 30 days you must get a visa from the nearest Vietnamese embassy before travelling to Vietnam. For further information about visas for Vietnam please click here.
Vaccinations: Visitors to Vietnam should ensure that they have Hepatitis A, Typhoid and Tetanus vaccinations. Other vaccinations may also be required.
There is no risk of malaria in large cities, including Hanoi and Ho Chi Minh (Saigon), the Red River delta, coastal areas north of Nha Trang and Phu Quoc Island, however there is risk of malaria in rural areas of Vietnam and anti-malarial medication is recommended (please consult your doctor before travel). There is very low risk in the Mekong River delta region until the border area with Cambodia, however you should still take precautions to avoid mosquito bites by wearing long sleeves and long trousers especially after sunset, using insect repellents on exposed skin and sleeping under a mosquito net.
There is no risk of yellow fever in Vietnam, however, there is a certificate requirement. Under International Health Regulations a yellow fever vaccination certificate is required for travellers arriving from countries with risk of yellow fever transmission and for travellers who have transited for more than 12 hours through an airport of a country with risk of yellow fever transmission. Click here for further information about yellow fever vaccination certificates and recommended vaccinations for Vietnam.
If you'd like to plan a holiday to Vietnam, please call our Luxury Travel Specialists or send an online enquiry to start your journey.
We understand that booking trips, especially adventurous and alternative ones such as this can be intimidating, so get in touch; we can take the stress out of your holiday planning and organise a trip you won't forget!
Get in touch
Sign up to our newsletter
For more travel inspiration delivered straight to your inbox just fill in your details here
More inspiration from Wayfairer customers and travel specialist
Sign up to our newsletter
For more travel inspiration delivered straight to your inbox just fill in your details here