The best places to see tigers in India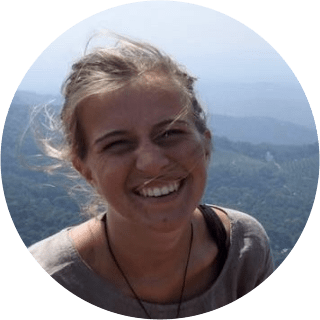 By Lotte Nash
September, 19, 2023

4 Min read
Welcome to the Indian jungle's intoxicating trees, gentle rivers and thrilling close encounters with the world's most famous predators.
Wayfairer Luxury Travel Specialist Lotte Nash recently returned from an epic, adventurous trip around India exploring the wildlife of it's national parks and searching for the country's most famous resident; wild tigers. Here are Lotte's expert tips, photographs from her trip and personal recollections.
Where to see tigers in India

Once upon a time, an unending stretch of forest formed a significant part of India's wilderness and wildlife habitats. Today, this is divided into Panna, Bandhavgarh, Kanha and Pench National Parks.

Below, I've detailed the national parks and tiger reserves I visited in India this year. There is no such thing as the 'best' place to see tigers, as it all depends on your priorities. Each park is excellent for different reasons. Follow the links below to learn more about the specific parks or take your time and peruse them all.
The first encounter

Nothing is more thrilling than locking eyes with a male tiger as he emerges like a flame from the scorched teak forest and contemplatively paces towards the jeep.

For a moment, panic thoughts enter the brain. Why are we in an open jeep? Open to the elements and completely exposed to the predators of the jungle.

As the hairs on my skin rise, the three-year-old tiger in his prime stares us down, gradually moving closer, and our driver shouts, "Chalo!!" – "Go!!" ... The tiger's confident stride is a humbling reminder that we are the visitors in this beautifully wild environment. We are entirely at the mercy of the stripes flickering in the surrounding forest.

The jeep accelerates with a little puff of dust at a safe distance for us to observe. He is completely unfazed and, if anything, shows off in front of us, clumsily balancing on a small dam and bathing in what little water he can find.

We watch mindfully and marvel at his majesty as he marks his scent, stretching up to 7-feet-tall on a ghost tree. He is the true king of the jungle, and we are his guests.
Most accessible for seeing tigers in India – Ranthambore National Park

If you're planning to travel to India, you'll be aware that a common issue is getting around quickly. With long drive times, trains, and internal flights needed to cover what looks like a thumbnail on the map, India's sheer size means that Tiger Reserves in the country's centre are almost impossible to get to on a two-week Golden Triangle Tour.

Ranthambore is perfectly placed answer to this problem. It is nestled in Sawai Madhopur district of Rajasthan, a four-hour drive from Jaipur. It is one of the most renowned national parks in India. It's frequently visited by wildlife enthusiasts and photographers, hoping to see some stripes in between cultural sightseeing stops in Rajasthan.

With its popularity, the animals certainly aren't shy in Ranthambore. Along with Bengal tigers, a few jeep drives in the national park can bring sightings of countless spotted deer, sambar deer, langurs, macaques, jackals, jungle cats, sloth bear, and if you're fortunate, a solitary leopard lounging in a tree.

Do note, though, that the accessible location means that the park tends to get busier with jeeps and booking in advance is strongly recommended. Each drive is restricted to one of the 10 zones (including five prime zones) of the park to regulate the number of visitors, so we recommend staying for at least two to three nights.


Getting there: Ranthambore is a four-hour drive from Jaipur. Those who wish to travel on public transport, can also be accessed by train to Sawai Madhopur Railway Station from Delhi.

Where to stay: our choice of accommodation in Ranthambore is Khem Villas. Located on the outskirts of the Tiger Reserve, this luxury jungle camp boasts impressive natural surroundings and is home to many jungle dwellers just outside.
The highest density of tigers in India – Bandhavgarh Tiger Reserve

Bandhavgarh is perhaps the place to see tigers in Central India. Due to its smaller size, the Tiger Reserve has a higher concentration of tigers than anywhere else. The park is a beautiful mixture of sal forests, bamboo corridors, and savannahs. The landscape is varied, with wooden tabletop hills and winding dirt tracks which expose stunning vistas over the jungle.

Unlike Ranthambore's 10 zones, Bandhavgarh only has size zones (including three core zones), which means that entry to the park usually happens via one of the three gates: Tala, Magdhi, or Khitauli. Notably, Tala is home to Bandhavgarh Fort and a 10th-century statue of Vishnu, reminiscent of the National Park's roots. The name Bandhavgarh derives from Bandhav, meaning brother, and Garh, meaning fort – the park is literally called "Brother's Fort" after this structure and the mythology behind it.

Alongside Bengal tigers, the Tiger Reserve has a healthy population of Indian gaur, sambar, chital, jungle cat, wild boar, sloth bear and Indian elephant, as well as 150 species of birds.

Because Bandhavgarh has an impressive number of tigers in both the core and buffer areas, it is frequently visited by safari-goers. Each drive is limited to one zone. However, once you're in the park, it is pretty easy to quickly lose sight of others and feel like you've got the wilderness to yourself.


Getting there: Bandhavgarh can be reached by flying to Jabalpur Airport from Delhi or Mumbai and driving four hours to the National Park.

Where to stay: There are many places to stay in Bandhavgarh. For a unique experience, stay at Samode Safari Lodge. It is the only property located on the southern peripheries of the Tiger Reserve, and just around the corner lives a resident flying squirrel who can be seen every night at sunset. Tree House Hideaway is another brilliant option in the heart of the national park.
Where to see culturally rich surroundings – Kanha Tiger Reserve

Located in the Maikal range of Satpuras, Kanha is one of the largest parks in Madhya Pradesh. It is rich in wildlife and diverse scenery and deeply rooted in tribal culture. Whilst driving around the park's boundaries, you'll no doubt see traditional Gond houses with mud walls, often colourfully painted in blue or pink.

Each zone of Kanha has different characteristics. The four core zones are Kanha, Kisli, Sarhi and Mukki. Kisli has mixed forest and bamboo, Mukki is predominantly sal forest, and Kanha is known for its open grassland meadows. The Mukki zone has recently reported many sightings. Due to conservation, tourists are only allowed in 20% of Kanha National Park.

Kanha's residents include four species of deer, including a rare breed of barasingha, which is only found in Kanha, Indian gaur, wild dog – or dhole, three species of antelope, jackal, sloth bear, leopard, and a healthy population of breeding tigers.

Besides tiger safari drives, the park has plenty of other activities on offer. These include walking through the buffer zone of the park on the 13km-long Bahmni Nature Trail, where there have recently been sightings of tigers on foot, along with countless bird species. Cycling through the villages is also a nice experience for those who wish to experience an alternative adventure.


Getting there: Kanha can be reached by flying from either Mumbai or Delhi to Jabalpur Airport and a five-hour drive upon arrival.

Where to stay: You'll be spoilt for choice when visiting Kanha. We have a few favourite properties, especially Shergarh Camp. The intimate and simple camp offers an understated introduction to the local communities, wildlife, and traditional cuisine of Madhya Pradesh.
Best places to see birds and leopards in India – Pench Tiger Reserve

It is said that Rudyard Kipling's The Jungle Book was inspired by Pench Tiger Reserve. While approaching the National Park's boundaries, you can see the likeness between Mowgli's fictional land and the natural surroundings. Local villagers wash and bathe in the clear waters of the Pench River, which acts as a lifeline for the wild inhabitants of the surrounding jungle. You can almost imagine Mowgli and Baloo peacefully floating down the river.

Kipling's Seonee (now Seoni) district is in the lush, fruitful land of Pench, which straddles the borders of Madhya Pradesh and Maharashtra. The Tiger Reserve has three gates for core access: Turia Gate, Karmajhiri Gate, and Jamtara Gate. However, the buffer zones offer fauna and fauna in abundance. Towering teak forests, Mahua and dense bamboo thickets are traversed by adventurous wildlife seekers who are joined by numerous rivulets and streams along their journey.

Pench is particularly popular for bird watchers, with 210 bird species, including many migratory species. In addition to this, it's a great place for spotting Bengal tigers in India, along with leopards, sloth bears, several varieties of spotted deer, nilgais, sambhar, chinkara, wild dog, Indian gaur, and Mowgli's own adoptive family – the wolves.

In Pench, night-time tiger safaris are a great way to experience the nocturnal activities of the natural inhabitants. Entering through the Karmajhiri Gate, the Kumpani Tikari Night Safari road is a 30km stretch, which passes through hillock and then between the core and buffer, culminating at the Pench River. Owls, civets, hares, and porcupines can all be spotted, and if you're very lucky, even sightings of tiger, leopard and sloth bears are on the cards.

In the daytime, the 4km-long Runi Jhuni Walking Trail offers intimate encounters with nature. For more active people, a 22km cycle through the surrounding wildlife sanctuaries is a great way to mix up your holiday to India from the usual jeep safari.

Getting there: catching a daily flight from Delhi or Mumbai to Nagpur (a three-hour drive to Pench) or Jabalpur (a four-hour drive to Pench) is the best way of accessing the National Park. It is also a great location to combine with either Kanha or Satpura.

Where to stay: there are only two prime offerings in Pench National Park. For those who are after a supreme experience with naturalist guidance, Jamtara Wilderness Camp, pictured below. offers something incredibly special. Stay overnight in the Star Bed for a thrilling encounter with the buffer zone.
Best up and coming places to see tigers in India – Panna Tiger Reserve

Known fondly as 'The Emerald Forest', Panna National Park is perhaps one of Madhya Pradesh's best-kept secrets. Panna Tiger Reserve represents a former tragedy, now turned success story. Although it was declared the twenty-second tiger reserve in India in 1993, by 2009, the entire tiger population became extinct due to human-wildlife conflict. Thanks to conservation efforts, today, the population of Bengal tigers thrive.

Panna is uniquely located at the junction of the Gangetic plains and the Deccan peninsula, with the Ken River winding 50km through it. The Ken River, a tributary of the Yamuna, is one of the least polluted rivers and home to countless species of birds, along with gharial and mugger. The park itself has the most spectacular scenery; whilst the river meanders, undulating hills and plateaus rise in the distance, gargantuan gorges turn into mesmerising waterfalls in the monsoon, and open Savannah woodlands and tall grasslands provide the perfect habitat for Bengal tigers.

The forest is completely open. Without a zone system, guests who visit have unlimited access to the vast gorges, open plains, and darkest corners of the reserve. This makes it distinct from the other parks in Madhya Pradesh.

Alongside tiger safaris in the park, a must-do in Panna is a serene boat ride on the Ken River to spot different species of kingfisher and numerous migratory birds (particularly in the winter months). Additionally, Panna is a great base to explore the UNESCO site, Khajuraho Temple Complex, just a 30-minute drive from the reserve.


Getting there: we strongly recommend accessing Panna by train. Board at Agra for a 2.5-hour journey to Jhansi. From there, it is a three-hour drive with a pit stop in Orchha for chai and temple excursions.

Where to stay: The Sarai at Toria is a special place on the Ken River's banks. The Sarai was founded and built by wildlife conservationists and filmmakers Johanna Van Gruisen and Dr Raghu Chundawat. The traditional mud hut accommodation is sensitively designed and incredibly scenic in a beautifully wild way.
Most varied safari experience in India – Satpura Tiger Reserve

Satpura could also fall under the 'up and coming' banner. This hugely underrated reserve is the largest national park and the most diverse safari experience in Madhya Pradesh. Satpura translates to Seven Mountains (sat – seven, and pura – mountain). This sprawling national park is home to Satpura, Pachmarhi, and Bori sanctuaries, and mountain ranges as its picturesque backdrop.

The compelling landscape of Satpura is home to rivers, cascading waterfalls, deep ravines, and sandstone peaks. It is a kaleidoscope of sal and teak forests; mahua, bamboo, and medicinal herbs abound. As the park is lesser known for its Bengal tiger sightings, clusters of jeeps and the general chaos of the other national parks and reserves are not a problem in Satpura.

Satpura is divided into 10 different ranges. The core include: Kamti, Bori, Churna, East Pachmarhi, West Pachmarhi and Matkuli. The Kamti Range has the entry point of the Madhai Gate, where most tourism activities take place, and the park is accessed via an exciting boat ride across the Denwa Backwaters towards the gate. For the best chance of sightings and the lowest number of jeeps, the place to be is the Churna zone. It is uniquely located on the other side of the park's boundaries, near to the Bori Wildlife Sanctuary.

Tigers aren't considered the primary attraction of Satpura, which is home to the energetic Malabar squirrel, the famous albino Indian gaur, sloth bears, leopard, wild boar, wild dog, blackbuck, porcupine, four-horned antelopes and crocodiles. The water bodies also attract hosts of local and migratory birds, including raptors.

The activities on offer in Satpura make this National Park a truly unique offering, from camping overnight in the buffer zones of the park and horseback rides to kayaking on the Denwa Backwaters. Satpura takes safaris in the Indian jungle to the next level and gives adventurous visitors countless new ways of exploring besides a jeep ride.
Celebrating tiger conservation in India
On the 9th of April 2023, India celebrated the 50th anniversary of "Project Tiger" with roaring success. The former prime minister, Indira Ghandi, kickstarted the project at Jim Corbett National Park in 1973. Back then, there were just nine Tiger Reserves in the country, and today there are 53. The project has been instrumental in bringing tigers back from the brink of extinction.

Whilst the people, philosophy, and rich culture are major draw factors to India, seeing the Bengal tiger roam free in the jungle is on many wildlife enthusiasts' wish lists. With over 70% of the world's tiger population, there is no better place to experience this special encounter.

After seeing such a healthy increase in numbers, now is the time to visit India's beautiful national parks.

… So, which place will you choose to see tigers during your holiday to India?
If big cat encounters and time spent in the wilderness gets your heart racing then get in touch and our Luxury Travel Specialists can start creating your dream trip to India today!
Get in touch
Sign up to our newsletter
For more travel inspiration delivered straight to your inbox just fill in your details here
More India travel inspiration from Wayfairer customers and travel specialists
Sign up to our newsletter
For more travel inspiration delivered straight to your inbox just fill in your details here