Responsible Travel Guide: India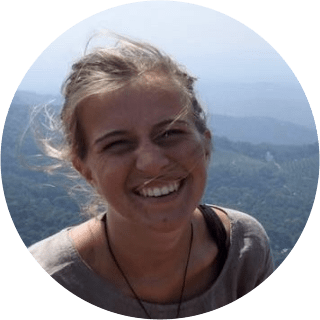 By Lotte Nash
July, 28, 2023

4 Min read
Wayfairer's guide to essential responsible, sustainable and ethical travel practices whilst on holiday in India
We are committed to responsible, sustainable and ethical tourism in India and we're proud to work with a fantastic supplier, based in New Delhi, which wholeheartedly shares our core values with regards to responsible tourism. You can read more about our responsible tourism values here.
We encourage all of our clients who are visiting India to travel in a responsible and respectful manner to ensure that tourism has a positive impact on the economy, the environment, and the local communities.
Looking for travel inspiration? Wayfairer trip ideas that will take you to India:

(hover and click to see the full itinerary)
Below we have outlined some tips and practical advice for travel to India:
Local Guides
During your Wayfairer holiday you'll discover the main tourist sites, and off-the-beaten-track places, with expert local guides who will offer an insight into India's culture, traditions, heritage and religions.
Our guides in India are highly experienced, extremely knowledgeable and very charismatic, and we encourage you to make an effort to get to know them and show an interest in their culture and customs. We believe that by gaining a deeper understanding about India's colourful culture, ancient traditions, rich heritage and diverse religious beliefs, you will have a much more interesting and meaningful travel experience.
Cultural Exchanges
We encourage positive cultural exchanges during our holidays and there will be plenty of opportunities for you to interact with local people whilst you're in India.
You can meet Rabbari villagers in Chanoud, celebrate Durga Puja with a family in Kolkta, enjoy dinner at a traditional Bengali home, chat with fishermen at Marari Beach and engage with locals on a guided walk in the Keralan countryside. We suggest that you embrace any opportunities that you may have to interact with locals as it could be one of the highlights of your holiday.
Photography
Please ensure that you are respectful when taking photos, especially of women and children. It is polite to ask for permission first and if they indicate that they do not want you to, please respect this. Do not offer money or push the issue.
Temples & Religious Sites
It is important to respect the social, cultural and religious beliefs whilst travelling in India. India is a very conservative and religious country, therefore you should ensure that you dress modestly and respectfully. Men and women should have their legs and shoulders covered, especially when visiting rural villages or religious sites.
Gurudwaras (Sikh Temples) require everyone (men and women) to cover their head when entering then temples. At all the temples (Hindu, Buddhist and Sikh) and mosques in India, you'll have to remove your shoes, sandals or flip flops and leave them outside.
When inside a temple, you should stand in front of the idol or main sanctum for a few seconds with your hands folded as this is a sign of respect. It is not compulsory give offerings in the temples, however you may wish to offer sweets, garlands, coconut or money.
Children
You may see children begging outside temples. We advise against giving gifts, money or sweets to children or even buying anything from them. Sweets may seem like an ideal gift for children, but access to dentists is extremely limited to rural dwellers and the last thing you want to give them is tooth decay.
You might think it helps to give children gifts, money or sweets, but unfortunately it encourages begging. It is much better to just play or interact with them and support a local or international NGO.
A visit to a school can be a fascinating experience, but please bear in mind that tourists coming into classrooms every day to take photos can be disruptive to children's education.
If you do visit a school, you should ensure that it is planned and coordinated by a responsible tour guide and authorised by the head teacher of the school. Gifts and donations should be given to the head teacher rather than the children, who may start to see foreigners as a source of presents and money.
Similarly we advise against visits to orphanages in India as this puts children in a position where they become a 'tourist attraction'. Instead we recommend that you make a donation to a support a local or international NGO.
Language
We recommend that you travel with a Hindi phrasebook and make an effort to learn some key words and phrases. The ability to speak some basic words such as 'hello' (Namaste) and 'thank you' (Dhanyavaad) will undoubtedly win you many smiles from the friendly locals who you come into contact with during your time in India.
Kerala Backwaters
On selected India holidays we offer an opportunity to experience local life on an overnight houseboat cruise on Kerala's serene backwaters.
We completely agree with Tourism Concern's view that houseboat tourism should be a responsible industry which respects the natural environment on which it depends, protects local people, employees and guests, and ensures the benefits it offers are sustained in the long term.
We follow their best practice guidelines which have been agreed with the Kerala Department of Tourism. We support the Code of Conduct for Houseboat Tourism in Kerala and we strive to uphold all of its principles, including: responsible disposal of sewage, responsible disposal of rubbish (recycling where possible), and respect for local people and other users of the backwaters. We expect our clients to act responsibly on houseboats.
It is important to be mindful that you are cruising through villages which have different cultures and you should be respectful of the communities you pass through.
You must still dress conservatively, you should try to keep the noise to a minimum, and you must not show overt displays of affection. We also inform our clients that the Code of Conduct for Houseboat Tourism in Kerala has a zero tolerance policy to drugs and excessive drunkenness.
Elephant Rides
We believe in the ethical treatment of animals, therefore we advise against taking an elephant ride up to the Amber Palace (also called Amer Fort) in Jaipur as the welfare of these magnificent creatures is questionable.
There have been reports that young elephants are beaten into submission in order to be 'tamed' to carry people on their backs and then they are forced to carry tourists uphill to the fort entrance until they are very fatigued.
Recently the Amber Fort made some regulations regarding the treatment of the elephants and now they are only permitted to carry two passengers five times per day, however this is still not an activity that we support. If you're visiting Amber Fort and you see mistreatment of elephants you can report it at the Elephant Welfare Office at the fort.
National Parks
Whilst on safari drives in the national parks do not encourage your driver to get too close to the animals and do not encourage him to depart from the usual track. Be as quiet as you can at all times and do not make any noises to attract or frighten the wildlife. Of course you're going to be excited if you spot a Bengal tiger, but please try to express your excitement quietly.
Whilst visiting national parks and reserves ensure that you don't leave any litter – everything you carry in you must carry out. Aside from the environmental damage, litter can be harmful to the wildlife.
Litter and waste disposal is a huge problem in India. At low tide, the riverbanks look like landfill sites, with children picking amongst the refuse to see what they can recycle or sell. We urge you to be aware of this problem and do your best not to contribute to it. You should try to keep your waste to a minimum and take things such as empty shampoo bottles and batteries home with you and recycle them at home.
Shopping
We encourage you to support the local economy by buying authentic handmade products such as silk, cotton fabrics, wood carvings, pottery and silver jewellery at markets, villages and small-scale souvenir shops rather than hotel tourist shops or on organised shopping trips.
When you buy products at markets, villages and small-scale souvenir shops you are helping to support a fragile economy and supporting local artisans helps keep traditional crafts alive. Visiting rural villages and markets also offers a great opportunity to gain an insight into the local way of life.
When 'bartering' over the price please bear in mind that the seller might accept a price below its cost price because they need cash to feed their family, so don't push too much just to save yourself a few pounds. Stay calm, be reasonable and keep a smile on your face. It's meant to be fun!
Eating
We encourage you to be adventurous and eat in local restaurants, cafés and street stalls. Not only does this help to support the local economy, but it will also give you a more authentic holiday experience than eating in hotel restaurants every evening. We recommend that you sample Lucknow's famous street food - particularly its barbeque 'tikkas' and 'kebabs' and the unique Chettinadu cuisine of Chennai.
Wayfairer Top Tip:

Visit Parathewali Galli in Old Delhi, a vegetarian food street located in Chandni Chowk near the Red Fort, and try their mouth-watering Parathas (bread stuffed with a spiced vegetable filling).
If you'd like to speak to someone about planning a holiday to India, please call us on 0203 143 4293 or send an online enquiry to start your journey.
We understand that booking trips, especially adventurous and alternative ones such as this can be intimidating, so get in touch; we can take the stress out of your holiday planning and organise a trip you won't forget!
Get in touch
Sign up to our newsletter
For more travel inspiration delivered straight to your inbox just fill in your details here
More Responsible Travel inspiration from Wayfairer customers and travel specialist
Sign up to our newsletter
For more travel inspiration delivered straight to your inbox just fill in your details here