Wayfairer Travel Guide: Rwanda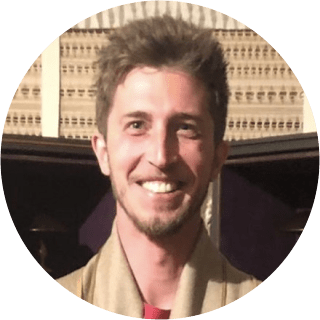 By Tom Blakey
April, 14, 2023

4 Min read
If you're planning a holiday to Rwanda our travel guide will help you decide where and when to go and what to do whilst you're there.
A holiday to Rwanda offers an opportunity for once-in-a-lifetime wildlife encounters, from tracking chimpanzees and spotting monkeys in Nyungwe National Park, to trekking deep into the forests of Parc National des Volcans in search of endangered mountain gorillas.
However, there are many more reasons to visit The Land of a Thousand Hills aside from the phenomenal wildlife encounters. You can relax on the shores of Lake Kivu, hike or cycle along the Congo-Nile Trail, visit rural villages and interact with the locals, trek to Dian Fossey's grave at Karisoke, or take a walking tour of Nyamirambo in Kigali.
Where to go in Rwanda
Our Rwanda holidays tend to focus on the following areas: Kigali > Parc Nationals des Volcans > Nyungwe Forest > Lake Kivu
For the ultimate African adventure we recommend combining Rwanda with another destination, such as Kenya, Tanzania, Mafia Island or Zanzibar.
What to do in Rwanda
Find below 14 different activities and excursions to choose from during your Rwanda holiday:
Visit the Genocide Memorial Centre in Kigali which is a permanent memorial to those who were killed during the 1994 genocide
Track endangered mountain gorillas and golden monkeys deep in the jungles of the Parc National des Volcans
Trek to Dian Fossey's grave, located in a beautiful meadow nestled between the Karisimbi and Visoke volcanoes, and learn more about gorilla conservation in Rwanda and Dian Fossey's personal story
See the spectacular Ndaba Falls at Lake Kivu
Take a walking tour of the streets of Nyamirambo in Kigali with the Nyamirambo Women's Center, a local NGO that provides free education for women and promotes gender equality in Rwanda
Hike through the dense forest of Nyungwe National Park to track chimpanzees, L'Hoest's monkeys, owl-faced monkeys, blue and golden monkeys, and black and white colobus monkeys
Hike or cycle along the Congo-Nile Trail, a 227km long trail which runs from Gisenyi to Kamembe along the scenic shores of Lake Kivu
Hike to the summit of Mount Gahinga, Mount Sabyinyo or Mount Muhavura
Walk across Nyungwe's Canopy Walkway - a 200 metre bridge suspended between giant trees, 50 metres above the forest
Visit Iby'iwacu Cultural Village in Parc National des Volcans and Kitabi Cultural Village located at the entrance to Nyungwe Forest National Park
Enjoy nature walks and bike rides around Lake Kivu
Spot colourful birdlife and butterflies in Nyungwe National Park
Visit the Caplaki craft co-operative in Kigali where you'll find local craftsmen in wooden huts selling handicrafts
Relax on the stunning palm fringed beaches of Lake Kivu, kayak on the calm waters, or take a boat trip to the nearby islands
View of Lake Kivu
Gorilla Tracking in Rwanda
Gorilla Permits
A gorilla permit is required to trek with gorillas in Parc National des Volcans. A tailor made holiday to Rwanda that consists of gorilla trekking usually has the permit included. As of May 2017, the permits cost US$1500 per person. Only 80 permits are available each day, therefore we recommend that you plan your trip well in advance.
Trekking conditions
Your professional guide and tracker will lead you into the forest's paths in search of your allocated gorilla family. The conditions in the forest can be slippery and muddy - even in the dry season - and it can also be very humid under the forest canopy.
The trek is fairly challenging and you may find it tough as you pass through the dense undergrowth. The high altitude and the steep, slippery trails can make the trek exhausting, but it's definitely worth the effort to spend time with mountain gorillas in the wild.
One of the key elements in determining which gorilla family you'll trek to see is the duration and difficulty of the trek you wish to undertake.
Your trek could last from 30 minutes to eight hours depending on the exact location of the specific gorilla family which you're tracking. You don't have to be super-fit, however it helps if you have a reasonable level of fitness, if only to enhance your overall enjoyment of the experience.
Age restrictions
You must be 15 years of age to track gorillas.
Our Guide to Gorilla Trekking in Rwanda has further information about the gorilla tracking experience, including an overview of the rules and regulations which have been set by the Rwanda Wildlife Authority to govern this activity in order to protect the gorillas and their environment.
When to visit Rwanda
Rwanda's climate consists of four seasons: 'long rainy season' (March–May), 'long dry season' (June–September), 'short rainy season' (October-November), and 'short dry season' (December-February). Temperatures don't vary much throughout the seasons, with warm days and cool nights, particularly at altitude.
If your main reason for visiting Rwanda is to track mountain gorillas in the Volcanoes National Park in the north-west of the country, the best time to travel is during the dry period from June to September, although you can track gorillas throughout the year. The rainy seasons from March to May and June to September are the optimum times for tracking chimpanzees.
Read our month-by-month guide to Rwanda's weather to help decide when to go.
Where to stay in Rwanda
Here are some examples of the fantastic accommodations we use in Rwanda -
Virunga Lodge - Parc National des Volcans
Virunga Lodge is located on a ridge with breathtaking views of the Virunga Volcanoes and the Musanze Valley to the west, and Lake Bulera and Ruhondo to the east. This luxury lodge is about an hour's drive from the Parc National des Volcans Headquarters and whilst there are other lodges closer to the HQ, this is our top choice.
The 10 luxurious cottages (2 deluxe, 6 doubles and 2 twins) are uniquely decorated with vibrant Rwandese fabrics and stylish locally inspired furniture, and each banda has an individual fire place, a luxury shower room with a double vanity, plus a private terrace from which you can watch the sunrise over the dramatic landscape of mountains and lakes.
Activities available from Virunga Lodge include, tracking gorillas and golden monkeys, visiting Dian Fossey's memorial, climbing volcanoes, walking through local villages near the lakes, hiking to the nearby waterfalls, and watching a performance of the traditional Rwandan ballet called 'The Intore'.
Nyungwe House - Nyungwe Forest National Park
Nyungwe House, previously known as Nyungwe Forest Lodge, is situated on a tea plantation at the edge of Nyungwe Forest National Park in southwest Rwanda. This five-star lodge has 24 Luxury Rooms which are situated in six beautiful, wooden villas, plus a Two Bedroom Suite and a Presidential Suite. All of the rooms and suites overlook the lush green of the tea plantation and the forest beyond.
At Nyungwe House you can join local guides on nature walks, birding expeditions, and the most popular activity, primate tracking.
Cormoran Lodge - Lake Kivu
Cormoran Lodge is located in the village of Kibuye on the eastern shores of Lake Kivu and is perfectly situated to break the journey between Virunga Mountains and Nyungwe Forest. The lodge and its six chalets are built entirely from wood, perched on the hillside on stilts. The cabins are simple but comfortable, with double or twin beds with mosquito nets, and each cabin offers beautiful views over the lake.
Steep steps lead down to a small private man-made beach where you can swim, rent kayaks or motorboats, or go waterskiing. You can also join daily excursions to Napoleon Island - home to thousands of bats, enjoy a meal at Amahoro Island near Kibuye, or visit the inhabitants of Bugarama and Nkomo Islands. There is also the option to cycle, hike or drive along the Congo-Nile Trail.
Rwanda Itinerary Ideas
The suggestions below are examples of our Rwanda itineraries which we can arrange, however they can be tailored to suit your personal preference.
Virungas, Primates & Mafia Island - 10 days
On this fantastic holiday you'll track mountain gorillas and golden monkeys in Rwanda, before flying to laid-back Mafia Island where you can enjoy activities such as sailing trips with local fishermen, mountain biking, kayaking, windsurfing, hiking, bird watching, diving, snorkelling, cultural tours and visits to local villages.
Rwanda Highlights - 7 days
This Rwandan adventure offers an opportunity for once-in-a-lifetime wildlife encounters. You'll track chimpanzees and spot monkeys, baboons and other wildlife in Nyungwe National Park and trek deep into the forests of Parc National des Volcans in search of endangered mountain gorillas. You'll also have a chance to cross Nyungwe's Canopy Walkway, kayak on Lake Kivu, and visit the Genocide Memorial and Education Centre in Kigali.
Gorillas, Masai Mara and Zanzibar - 11 days
From tracking wild mountain gorillas in the Parc National des Volcans, to soaring over the plains of the iconic Masai Mara in a hot air balloon, and swimming with whale sharks in Zanzibar, this holiday is the ultimate African adventure. Starting in Rwanda you'll track endangered mountain gorillas, before enjoying three days on safari in Kenya's Masai Mara. Then you'll spend four days on the exotic island on Zanzibar.
Responsible Travel in Rwanda
We are committed to responsible, sustainable and ethical tourism and we're proud to work with a fantastic supplier in Rwanda that wholeheartedly shares our core values with regards to responsible tourism. You can read more about our responsible tourism values here.
We encourage all of our clients who are visiting Rwanda to travel in a responsible and respectful manner to ensure that tourism has a positive impact on the economy, the environment, and the local communities. You can read our guide to responsible travel in Rwanda here.
Rwanda Travel Essentials
Getting there: Most of our Rwanda holidays start and end in Kigali (KGL), with the exception of our Virungas, Primates & Mafia Island which starts in Kigali and ends in Mafia Island, and our Gorillas, Masai Mara and Zanzibar which starts in Kigali and ends in Zanzibar.
Flying time: London Gatwick (LGW) to Kigali (KGL) = 8 hours 40 minutes (Tuesdays, Thursdays and Fridays) with Rwanda Air
Time difference: There is a one hour time difference between the UK and Rwanda
Currency: Rwandan franc (RWF). The exchange rate is approximately UK£1 = RWF1,128.42, US$1 = RWF853.378 and €1 = RWF 998.925.
Visa requirements: British nationals require a visa to enter Rwanda. A 30 day tourist visa is available on arrival for £20 or $30, or you can obtain a visa in advance online. Your passport should be valid for at least 6 months from the date of entry into Rwanda. You'll need one blank page on your passport for entry stamps.
Vaccinations: Visitors to Rwanda should ensure that they have Hepatitis A, Typhoid and Tetanus vaccinations. There is a high risk of malaria in Rwanda, therefore anti-malaria medication is recommended and you should take precautions to avoid mosquito bites. Avoid mosquito bites by wearing long sleeves and long trousers especially after sunset, using insect repellents on exposed skin and sleeping under a mosquito net.
Although there is low risk of yellow fever in Rwanda, vaccination is generally not recommended. Under International Health Regulations a yellow fever vaccination certificate is required for travellers arriving from countries with risk of yellow fever transmission and for travellers who have transited for more than 12 hours through an airport of a country with risk of yellow fever transmission. Click here for further information about yellow fever vaccination certificates and recommended vaccinations for Rwanda.
If you'd like to plan a holiday to Rwanda, please call our Luxury Travel Specialists or send an online enquiry to start your journey.
We understand that booking trips, especially adventurous and alternative ones such as this can be intimidating, so get in touch; we can take the stress out of your holiday planning and organise a trip you won't forget!
Get in touch
Sign up to our newsletter
For more travel inspiration delivered straight to your inbox just fill in your details here
More inspiration from Wayfairer customers and travel specialist
Sign up to our newsletter
For more travel inspiration delivered straight to your inbox just fill in your details here