Where to go swimming with whale sharks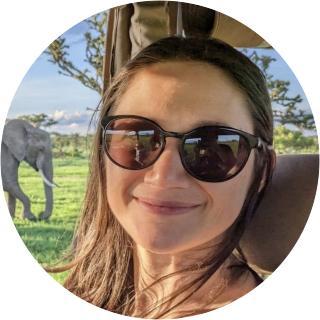 By Kat MacLeod
April, 14, 2023

4 Min read
The best destinations for whale shark encounters
Whale sharks are some of the ocean's most gentle giants and the opportunity to go swimming with whale sharks can be a life changing experience. If getting face to face with one of these magnificent creatures is on your bucket list then you've come to the right blog post today because we're dishing up the details on where to find them, when to go, where to stay and how to get there.
Let's dive in!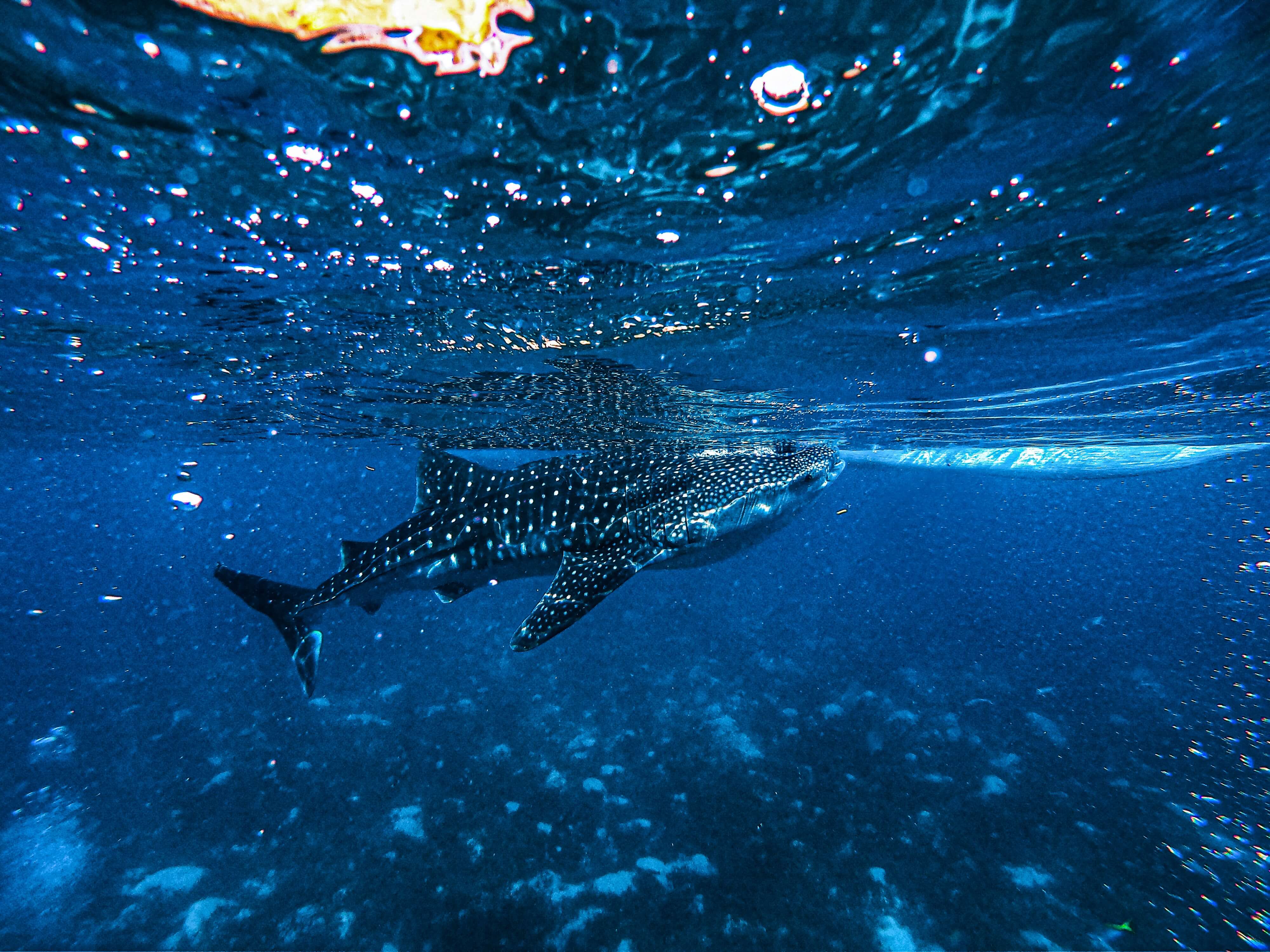 .
1. Mafia Island, Tanzania
Mafia Island is a little-known, castaway sort of island off the coast of Southern Tanzania. The waters surrounding this island are teeming with wonderful whale sharks every year and a select few outfitters on the island can get you in the water with them.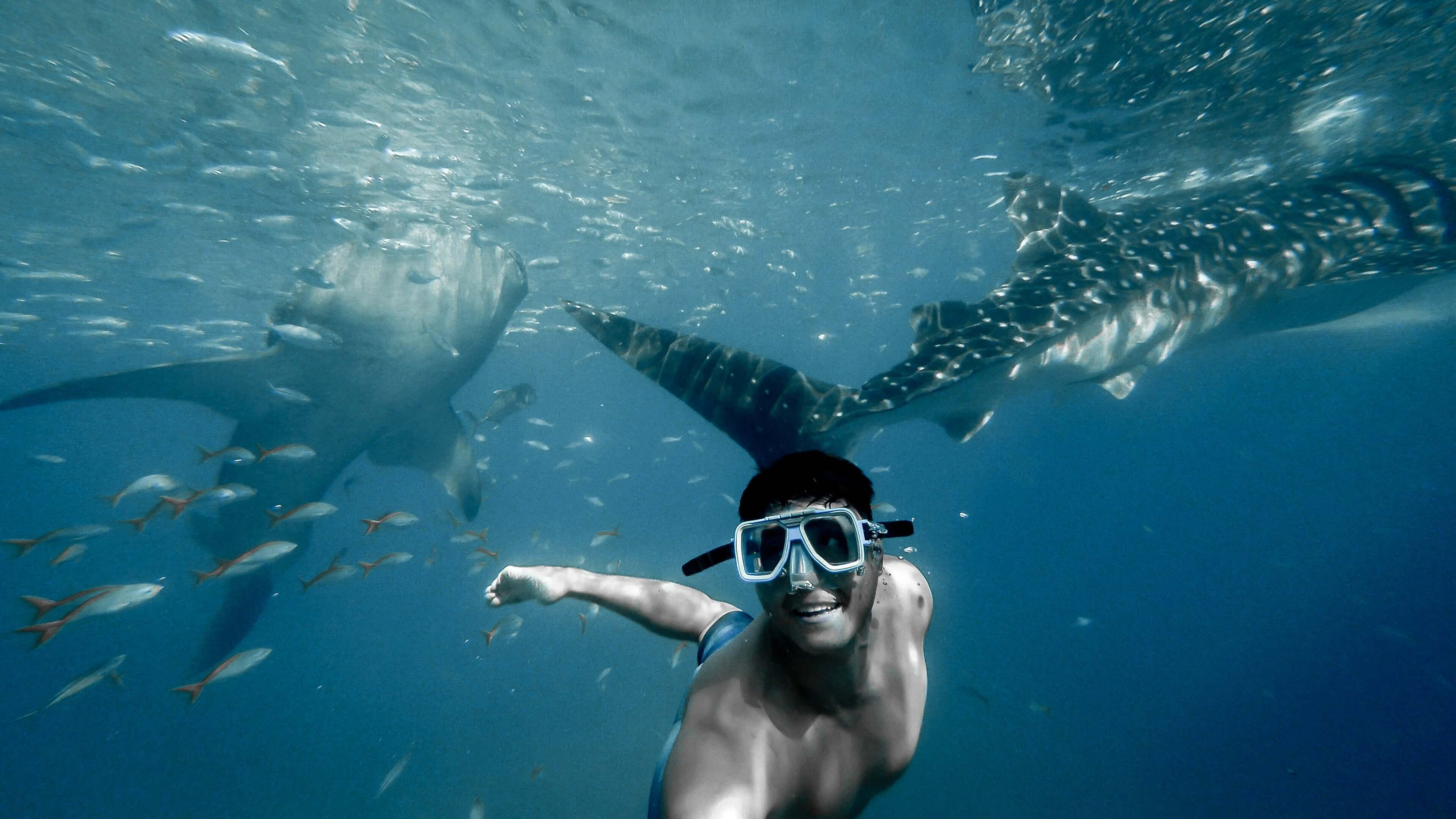 HOW TO GET THERE
You'll fly to Mafia Island from Dar Es Salaam international airport. The island is only reachable by light aircraft (some intrepid folks do make their way by water but there are no scheduled boat transfers). Flights are twice/day and generally tie in well with a most, classic Tanzania safari itineraries.
WHEN TO GO
October – February is your best chance to go swimming with whale sharks in Tanzania as they migrate through the waters surrounding the island and swim close to the shore to feed.
WHERE TO STAY
We love Pole Pole Lodge on Mafia Island. "Pole Pole" means "slowly" in Swahili and the emphasis really is on slowing down and enjoying the gentle sway of the palm trees and the ocean lapping the beach.
Stepping down onto the private beach at Pole Pole Lodge on Mafia Island
2. The Galapagos Islands, Ecuador
Many suspect that whale sharks travel to the nutrient-rich waters of Darwin Island and surrounds in the Northern Galapagos islands to give birth. Though it's not been confirmed, what is so certain is that in these waters the ocean currents provide a remote but ideal feeding ground for some of the ocean's biggest whale sharks.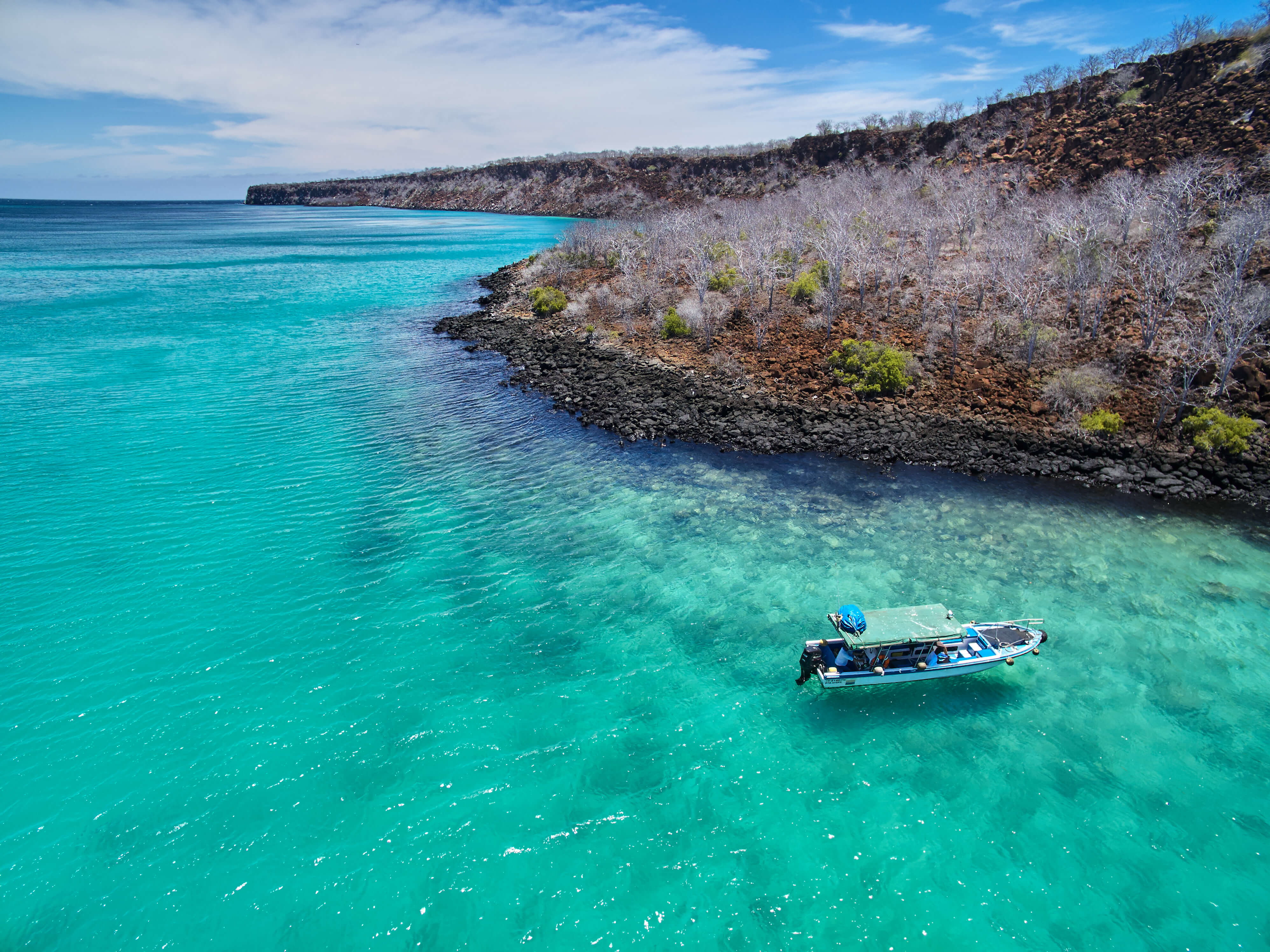 Cruising the waters around the Galapagos Islands in Ecuador
HOW TO GET THERE
From Guayaquil in Ecuador you'll fly to Baltra Airport with LATAM who offer two flights/day. In order to access the Northern Galapagos islands you'll join a liveaboard diving trip or cruise the waters as part of a Galapagos cruising holiday.
WHEN TO GO
Prime time for swimming with whale sharks in the Galapagos islands is June – December. As an added bonus, your trip to the wildlife-filled waters of the Galapagos islands will likely offer other sensational encounters with marine life such as bottlenose dolphins, hammerhead sharks and a colourful array of coral reef fish.
WHERE TO STAY
The Galapagos Safari Camp is an ideal base to explore the Galapagos Islands from and a few days on the water, with a few days at their camp makes for an ideal Galapagos itinerary. Even better, hop aboard the Aqua Mare Super Yacht to explore the islands in style on an eight or fifteen-day liveaboard trip snorkelling, diving, hiking and cruising.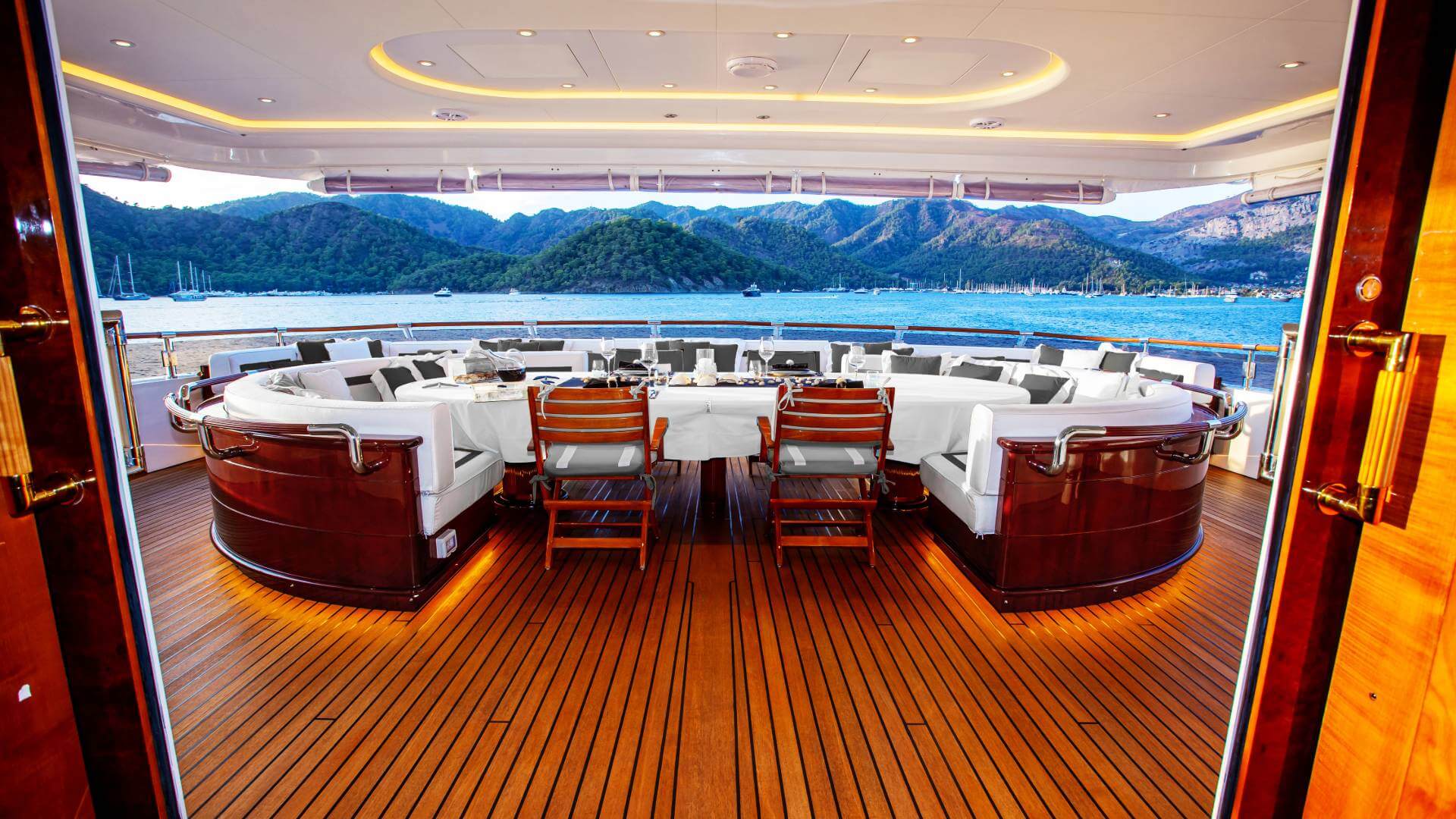 Fine dining aboard the Aqua Mare in the Galapagos Islands
3. The Maldives
Of course you don't need another reason to add the Maldives to your bucket list, but we're going to give you one anyway. Along with a menagerie of magnificent marine life, whale sharks are resident in the Maldives and are most prevalent in the South Ari and Baa Atolls.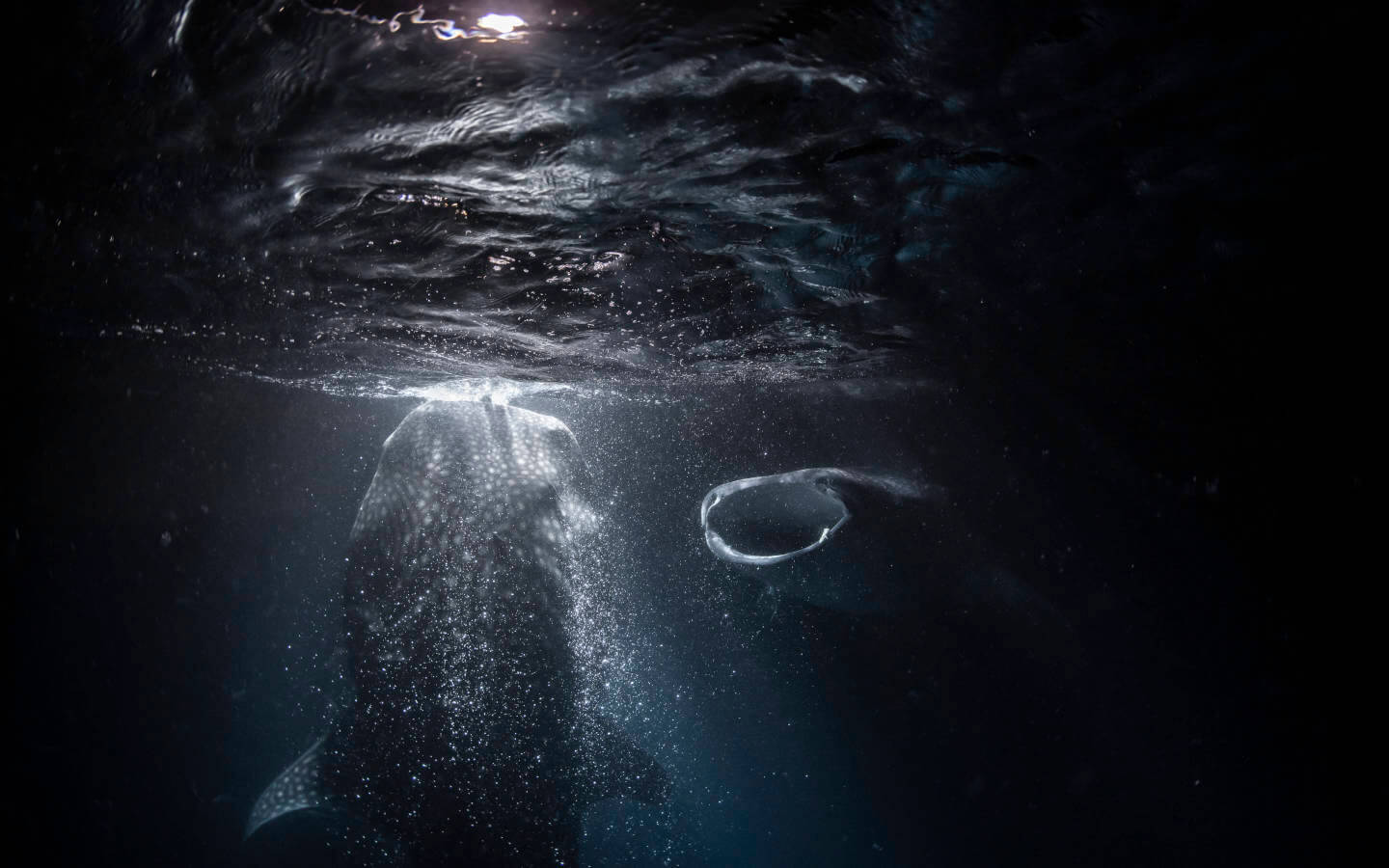 Swimming with whale sharks at night with COMO Maalifushi
HOW TO GET THERE
All international flights will land at Velana International Airport in the capital, Malé, and from here you'll connect with a seaplane to your chosen island resort. Snorkelling and diving excursions will be organized by your accommodation.
WHEN TO GO
Whale sharks are present in the Maldives year-round, but between May – November whale sharks and hundreds of manta rays gather to feed in the Baa Atoll, which is an incredible sight to witness.
WHERE TO STAY
There are so many options for impeccable accommodation in the Maldives, but we especially love LUX South Ari Atoll, which is surrounded by over fifty dive sights and you can enjoy close encounters with whale sharks, rays, sea turtles and dolphins. COMO Maalifushi also offers an incredible night swim with whale sharks, as well as daytime snorkelling options between November and April.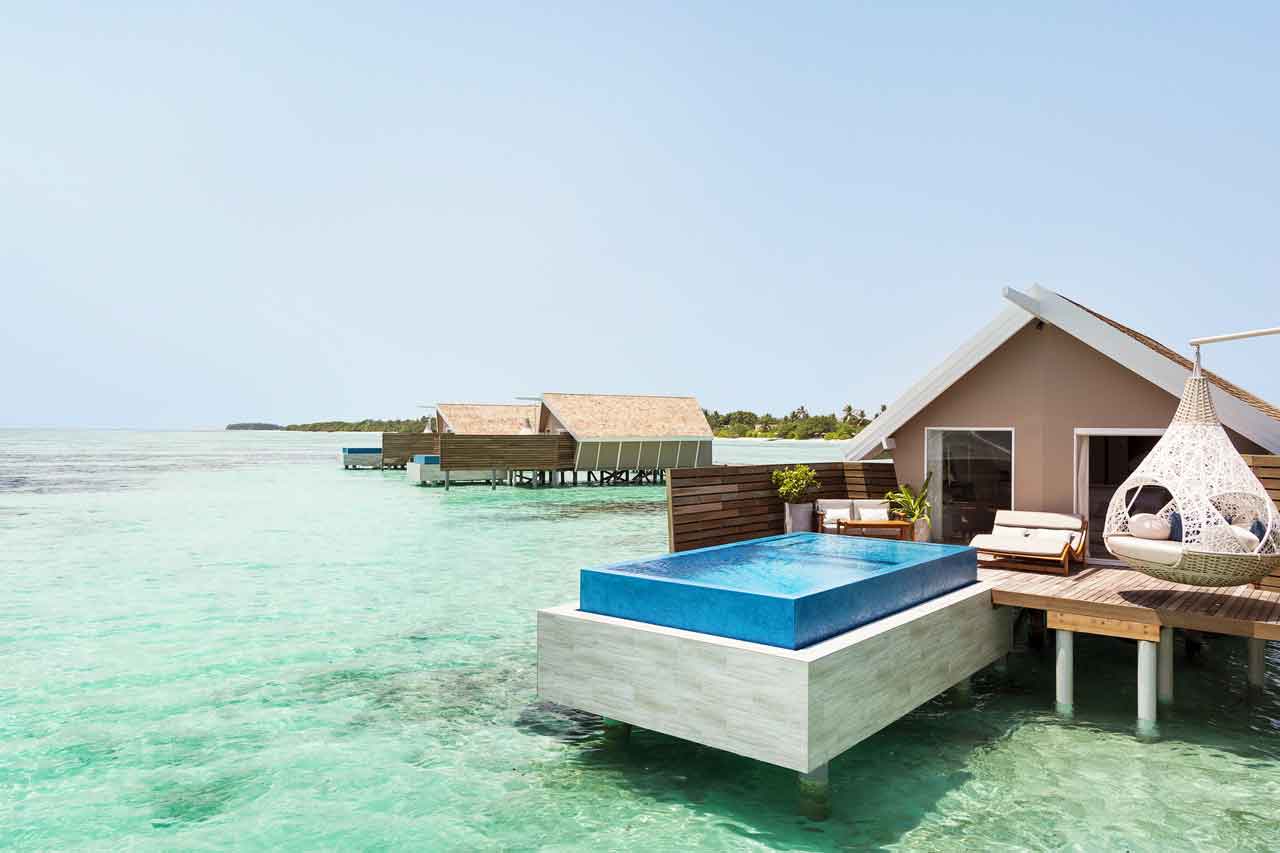 Romantic pool water villas at LUX South Ari Atoll
RESPONSIBLE TRAVEL
Best practices for swimming with whale sharks.
Being in the water with whale sharks can be an exhilarating, life-changing experience, but as with all wildlife encounters it's important to remember that we are in their house and, as such, we need to respect their space. When swimming with whale sharks make sure you book your excursion with a reputable, conservation-minded activity provider, maintain a safe distance at all times and listen carefully to instructions provided in your pre-dive/snorkel brief. Always swim alongside a whale shark, moving as slowly and quietly as possible and never touch or try to ride them.
Let's chat
Passionate about exploring the world's water wilderness areas? We are too! Get in touch and let's chat about which corner of the ocean is waiting for you.
We understand that booking trips, especially adventurous and alternative ones such as this can be intimidating, so get in touch; we can take the stress out of your holiday planning and organise a trip you won't forget!
Get in touch
Sign up to our newsletter
For more travel inspiration delivered straight to your inbox just fill in your details here
More inspiration from Wayfairer customers and travel specialist
Sign up to our newsletter
For more travel inspiration delivered straight to your inbox just fill in your details here