30 White Rhinos Flown to Rwanda
From Phinda, South Africa to Akagera, Rwanda
Today, 29th November 2021, African Parks celebrate the largest, single translocation ever undertaken for white rhino. They welcome the safe arrival of 30 white rhino from &Beyond Phinda Reserve in South Africa to Akagera National Park in Rwanda.
On 27th November 2021 the rhino were flown from Phinda. Their journey covered a total distance of over 3,400 kilometers and forms the largest single rhino translocation in history. The rhinos will be monitored daily in Akagera by a dedicated team and a specialist veterinarian who will be overseeing their acclimation.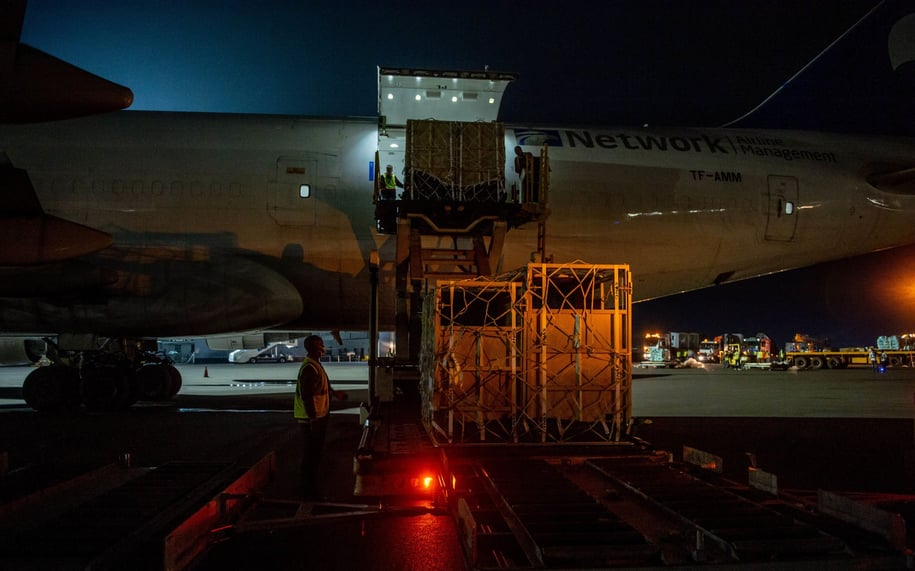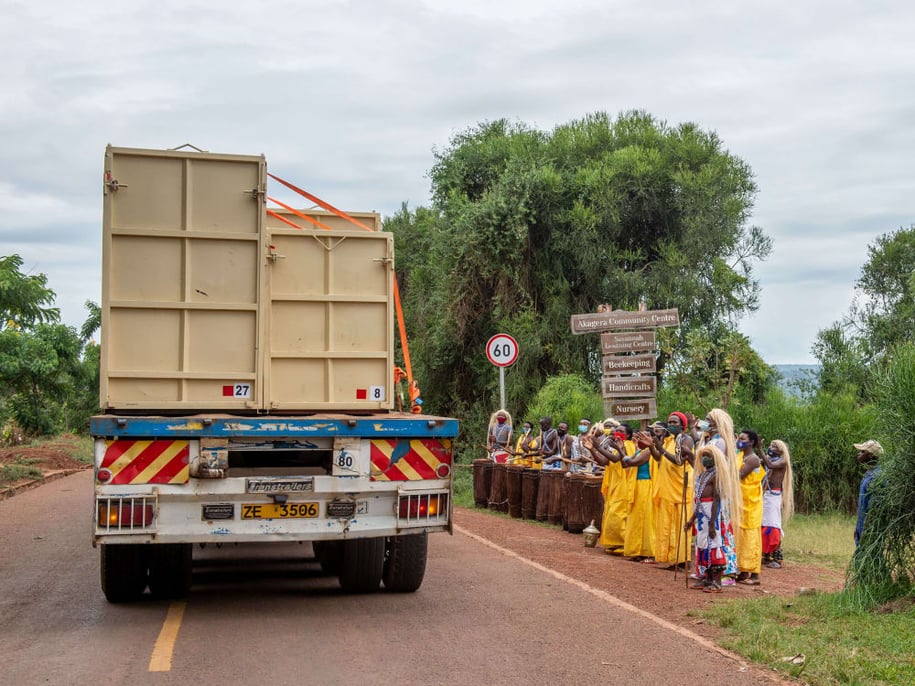 These rhinos carry so much hope - for the species, and for conservation in Rwanda.
Ladis Ndahiriwe, Akagera National Park Manager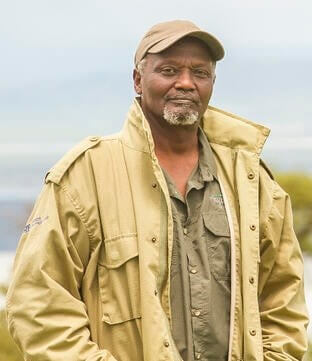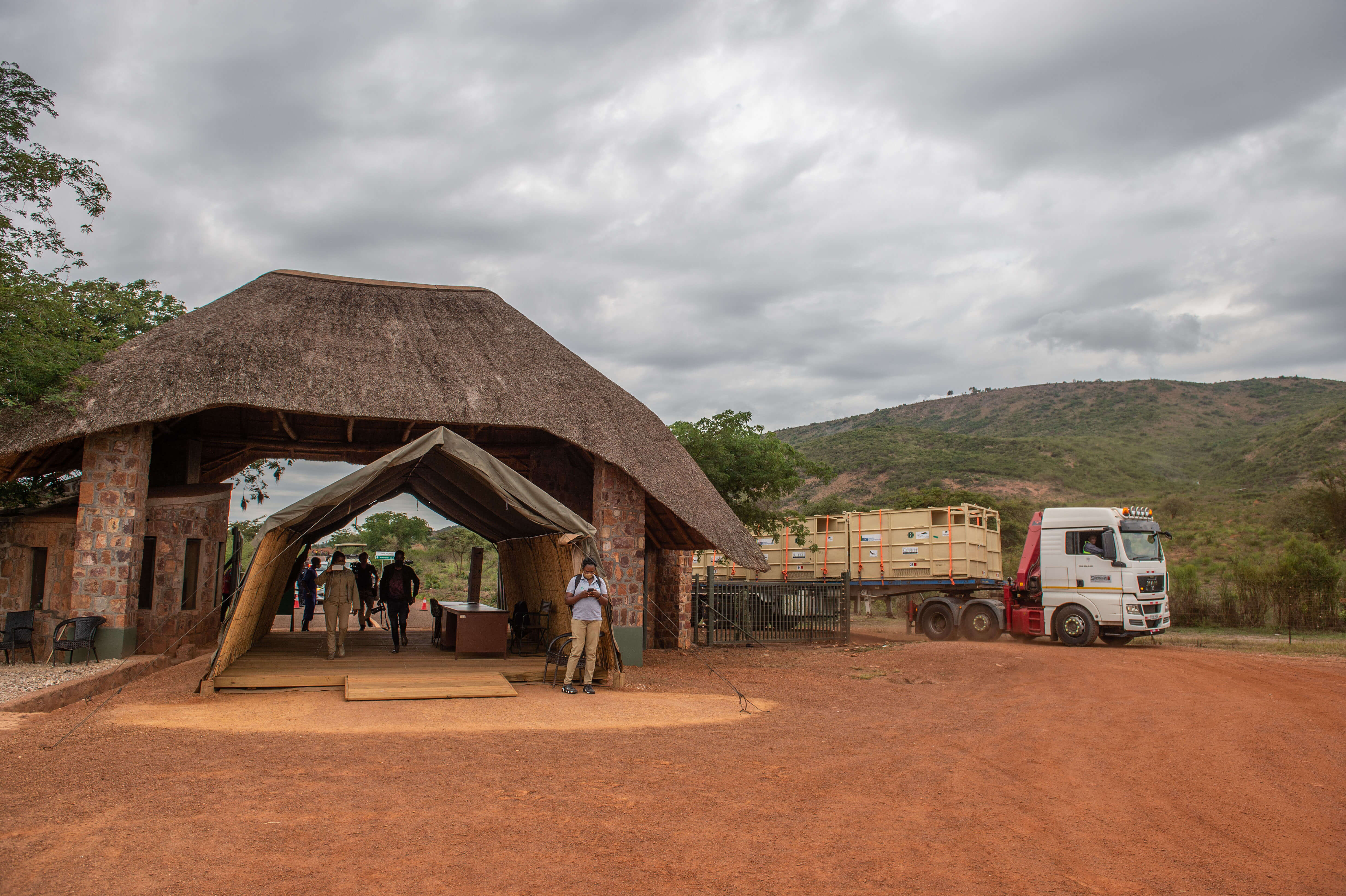 White rhinos are classified as near threatened with numbers declining across existing strongholds, largely due to poaching driven by demand for their horns. The introduction of southern white rhinos to Akagera expands their range to offer more safe area for the species. The successful conservation management of Phinda in South Africa makes the reserve a valuable source for important new rhino subpopulations.
The translocation was carried out through a collaboration between the Rwanda Development Board, African Parks and andBeyond, with funding provided by the Howard G. Buffett Foundation.
About Akagera National Park
In 2010, the Rwanda Development Board and African Parks partnered to manage Akagera, transforming the park into one of the most coveted wildlife destinations in Africa and a sustainable revenue source for the region's communities.
Law enforcement was overhauled and robust community programs put in place, allowing for wildlife to increase and for key reintroductions to occur, such as lions in 2015 and black rhinos in 2017 and 2019.
To ensure that this new population of white rhinos also flourishes, each rhino has been fitted with a transmitter to enable constant monitoring by dedicated tracking teams; a canine anti-poaching unit and helicopter surveillance are also in place to provide further support for their long-term protection.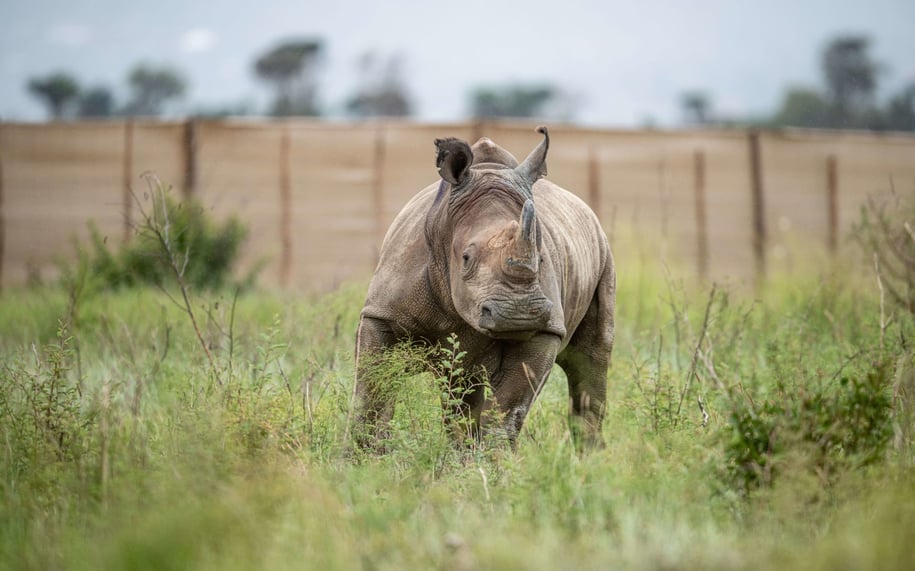 About African Parks
African Parks is a non-profit conservation organisation. African Parks manages 19 national parks and protected areas in 11 countries covering over 14.7 million hectares in Angola, Benin, Central African Republic, Chad, the Democratic Republic of Congo, the Republic of Congo, Malawi, Mozambique, Rwanda, Zambia and Zimbabwe. For more information visit www.africanparks.org
About &Beyond
They own and operate 29 extraordinary lodges and camps in iconic safari, scenic and island destinations in Africa and South America. This enables &Beyond to positively impact more than 9 million acres of wildlife land and 3 000 kilometres of coastline. At Wayfairer we admire their work and would love to tailor your next itinerary to include &Beyond lodges. Why not visit Phinda Reserve where these rhinos thrived over the past 30 years.