8 East Africa Honeymoon Ideas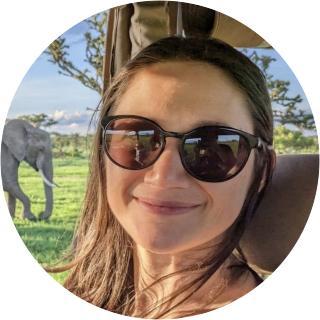 By Kat MacLeod
April, 14, 2023

4 Min read
Planning a honeymoon? Here are 8 incredible itinerary ideas for a romantic, unique and unforgettable East African honeymoon
An East Africa honeymoon makes for one of the most romantic African holidays, with hot air balloon rides set against deep orange sunsets, cosy nights stargazing by the campfire and days relaxing in a hammock by the turquoise waters and powder white sands of the Indian Ocean.
Whether you're interested in a classic Tanzanian safari, tracking mountain gorillas in the jungles of Rwanda or simply relaxing on the beach on the exotic island of Zanzibar, a honeymoon in East Africa is the perfect combination of adventure, relaxation and romance.
Here are our favourite and most popular East Africa honeymoon ideas, which can be tailored and customised to you and your partner's tastes:
1. Gorillas, Masai Mara & Zanzibar Honeymoon (11 Days)
From tracking wild mountain gorillas in Rwanda, to soaring over the plains of Kenya's Masai Mara in a hot air balloon, to swimming with whale sharks off the coast of Zanzibar, this 11-day Gorillas, Masai Mara & Zanzibar honeymoon is perfect for adventurous couples.
Your East Africa honeymoon starts with a trek up into Rwanda's Virunga Volcanoes, where you'll spend some time with some of the few remaining mountain gorilla families in the world. Choose your trek depending on your fitness levels and preferences, with hikes between two to eight hours.
Next, you'll take a light aircraft to the Masai Mara in Kenya, which is an adventure in itself, as you'll be able to spot wildlife from the air. Once on the ground, you'll be treated to sightings of Africa's Big Five (leopard, lion, buffalo, rhino and elephant), as well as the Great Migration (seasonal).
Your honeymoon ends on the idyllic island of Zanzibar, where you can take a cultural tour of Stone Town, island-hop around the Indian Ocean, swim with whale sharks (depending on the season) and simply relax on powder white sands, as turquoise waves lap against the shore.
Wayfairer Top Tip
As an option, you can also switch Rwanda for Uganda, where you can participate in gorilla trekking as well as the unique Gorilla Habituation Experience. With a new direct flight from Entebbe (Uganda) to the Masai Mara (Kenya) available, both Rwanda and Uganda work well for this itinerary, so the choice is up to you.

Leonie Taylor
Luxury Travel Specialist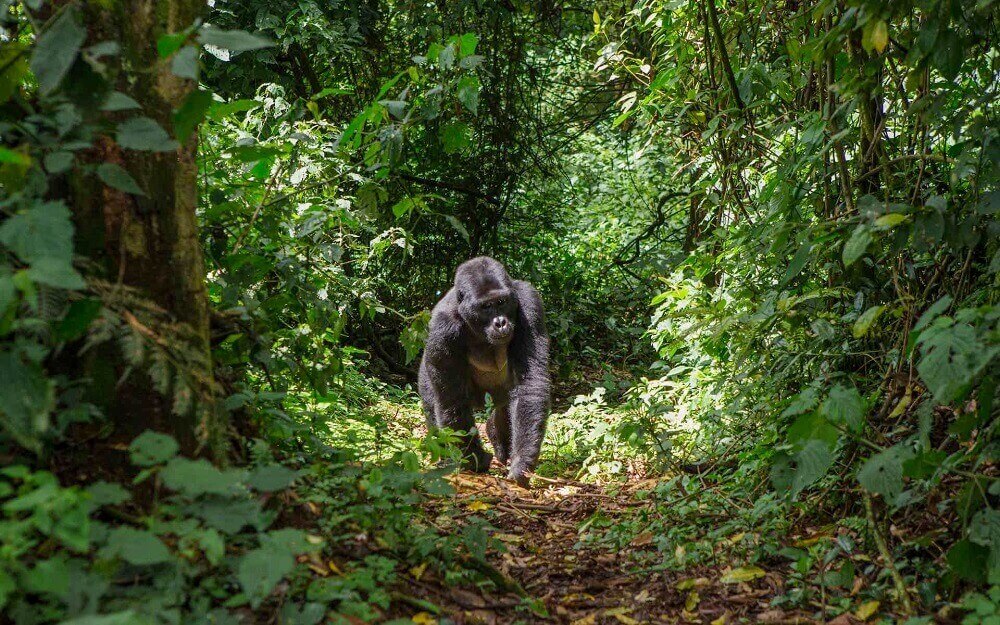 2. Kenya & Zanzibar Honeymoon (12 Days)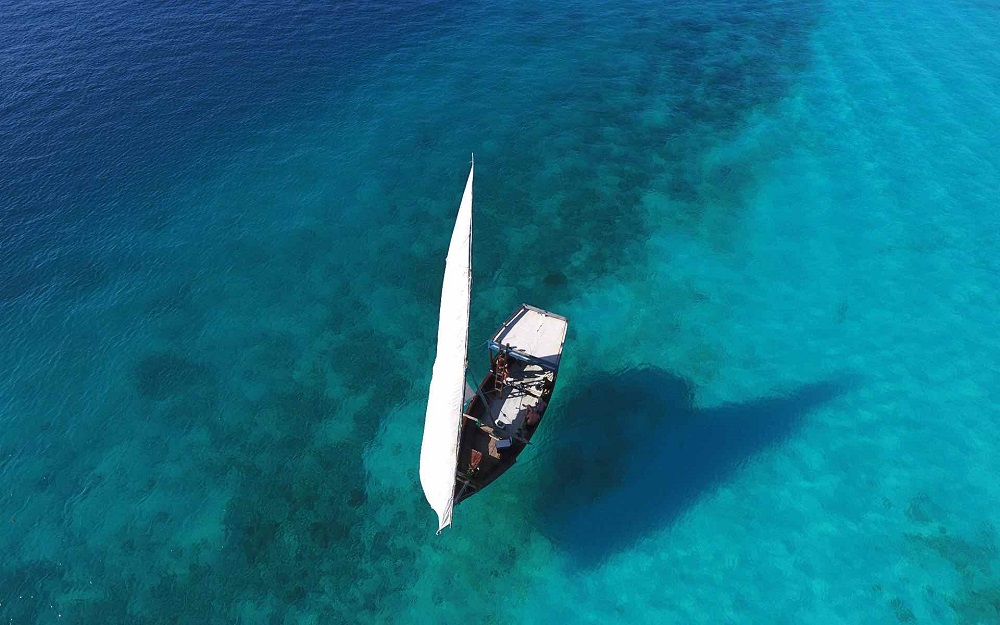 A romantic East Africa honeymoon to Kenya and Zanzibar features luxury accommodation, incredible safari experiences and a tranquil island paradise. Spot big game in the Masai Mara, then dig your feet into the sugary sands of the perfect beach, cocktail in hand.
The Masai Mara reserve is known as one of the best wildlife viewing destinations on the continent, renowned for its populations of big cats, large herds of herbivores, as well as spectacular sunsets. Enjoy morning and evening game drives, bush walks with Masaai warriors and candlelit dinners under the stars.
Next, you'll hop over to the stunning beaches of Zanzibar, where you can explore colourful coral reefs teeming with marine life, relax in waterfront chalets in remote and secluded corners of the island, and enjoy a multitude of ocean activities, such as kayaking, surfing, dolphin safaris and more.
3. Kenya Safari & Beach Honeymoon (8 Days)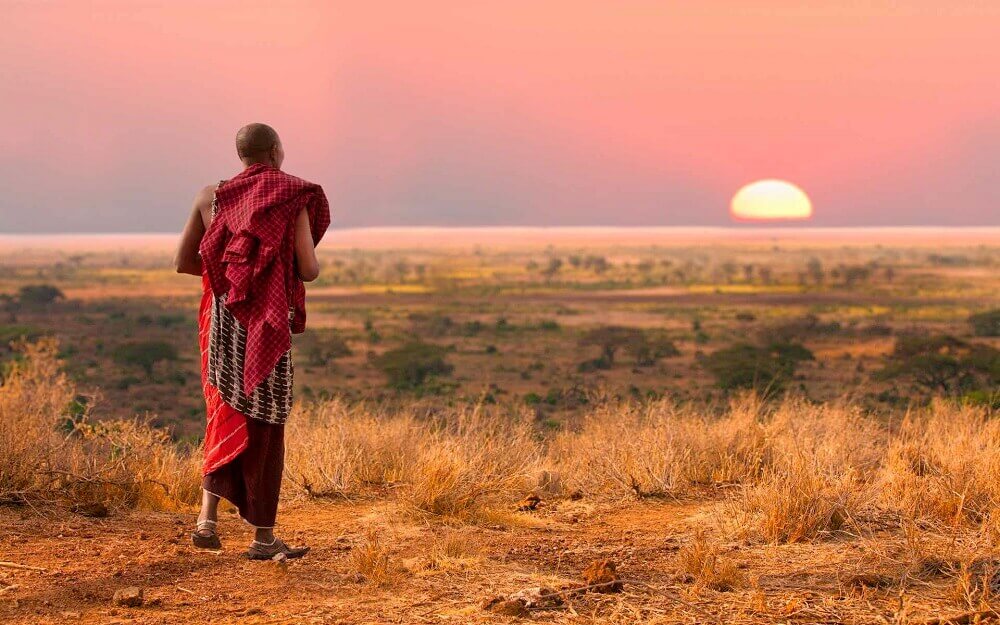 Another East Africa honeymoon idea is to combine a Masai Mara safari with time on the Kenyan coast. Enjoy all the incredible wildlife-watching safari activities of the Mara, then head east to unwind on the white sands of Diani Beach on this Kenya Safari & Beach Honeymoon.
If you time your Masai Mara safari right, you'll be able to witness the power of the Great Migration; the ancient annual cycle of wildebeest and zebra as they journey from the Serengeti in Tanzania to the Mara in Kenya and back again.
On the gorgeous shores of Diani Beach, you can choose from activities such as waterfall hikes, forest trekking, cultural tours with the Digo people, as well as watersports including diving, snorkelling, paddle-boarding and kite-surfing. After all that adventure, treat yourself to massage right on the beachfront.
4. Luxury Kenya Safari Honeymoon (7 Days)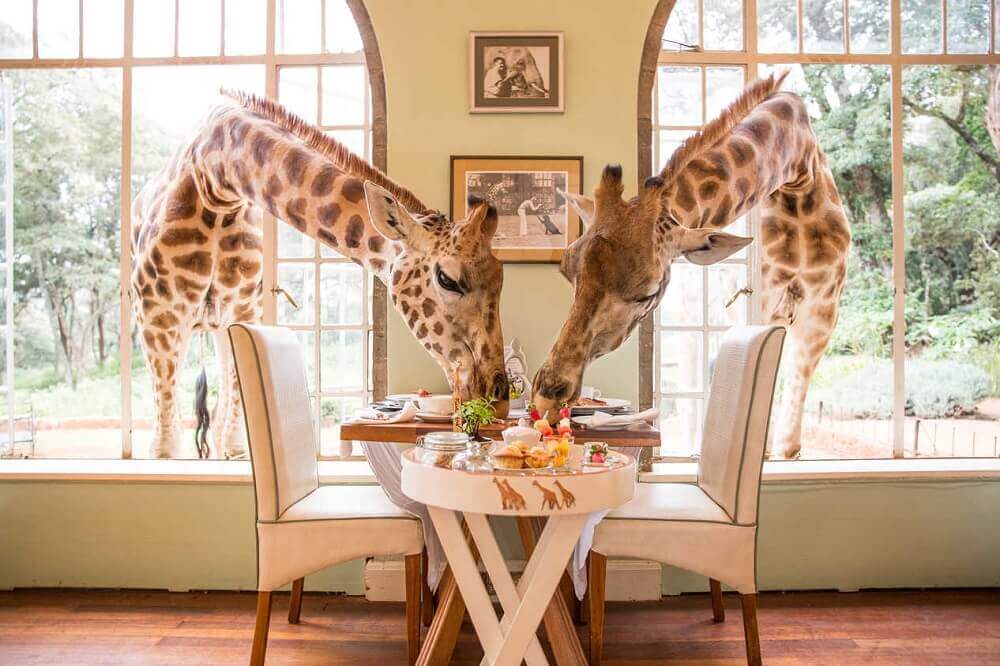 If you'd prefer more safari time than beach time, then this East Africa honeymoon is for you. Your luxury Kenya safari honeymoon begins in the north of the country, in Samburu, where you'll enjoy wildlife-watching in the Kalama Conservancy and Samburu National Park, before heading to the Masai Mara.
Learn about the colourful culture of the Samburu people, take thrilling walking safaris with Samburu guides and spot the "Samburu Five" out on game drives; Grevy's zebra, reticulated giraffe, beisa oryx, gerenuk and Somali ostrich.
Next, head to the famous plains of the Masai Mara, where you can observe the Great Migration and tick off Africa's Big Five by road, hot air balloon and on foot with a guided bush walk. Try a night game drive for encounters with nocturnal creatures and witness the Mara come alive after dark.
5. Northern Tanzania Safari & Zanzibar Honeymoon (12 Days)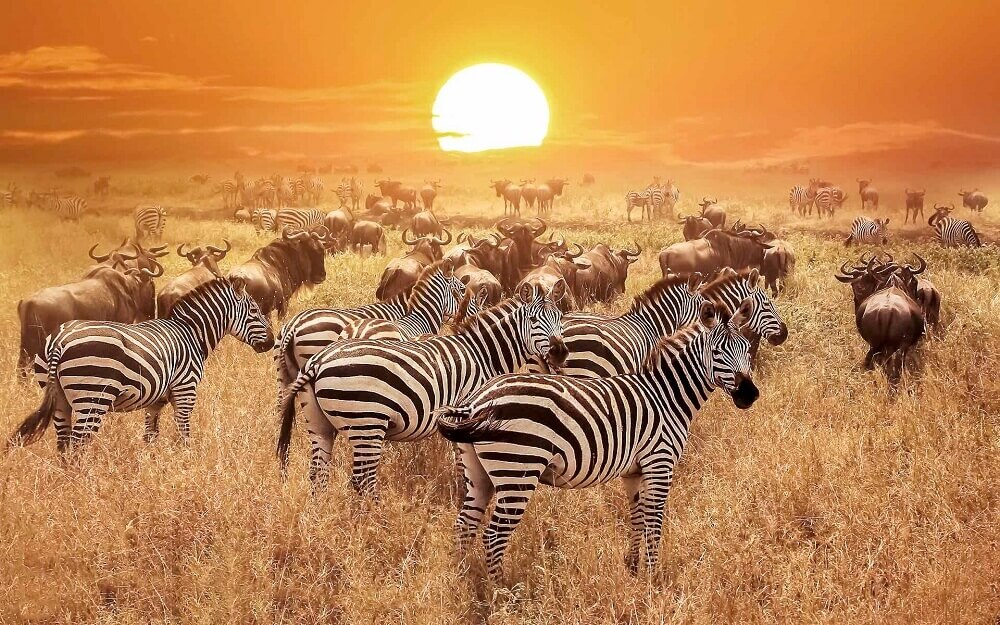 This East Africa honeymoon to Northern Tanzania & Zanzibar includes incredible game drives in the national parks of Tarangire, Lake Manyara and the Serengeti, plus the spectacular Ngorongoro Crater. You'll also have a few days of post-safari relaxation on the beautiful beaches of Zanzibar.
Follow hundreds-strong herds of elephant in Tarangire, spot species of primates in the dense forest of the Great Rift Valley, see Africa's Big Five and the Great Migration in the Serengeti, then explore the UNESCO-protected natural phenomenon of the Ngorongoro Crater, teeming with wildlife.
After the highlights of northern Tanzania, you'll head out east to Zanzibar and its surrounding islets. Mafia Island offers migrating whale shark encounters and gorgeous coral gardens, whilst quiet Pemba is a remote green oasis encased in turquoise waters.
6. Remote Tanzania: Safari & Beach Honeymoon (12 Days)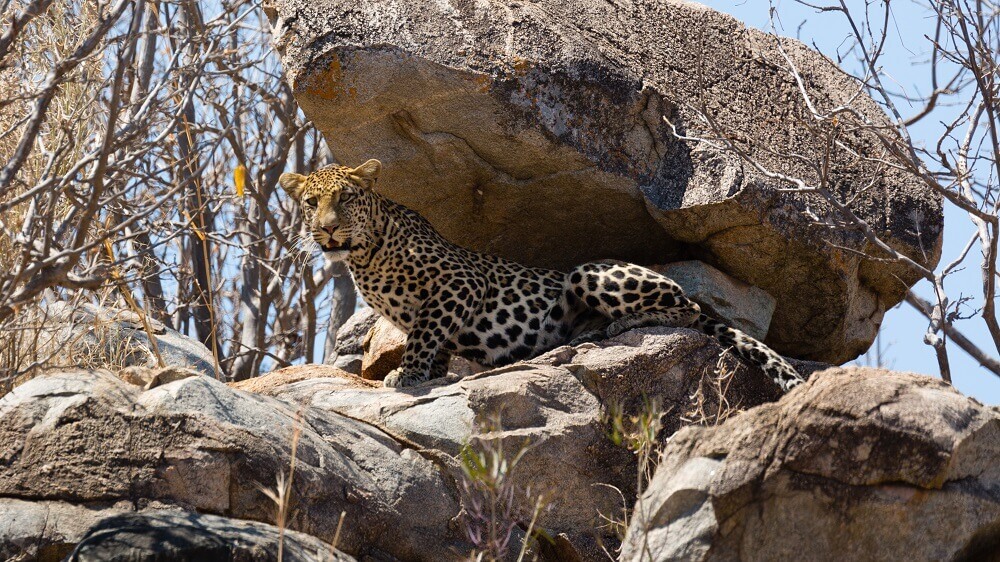 This off-the-beaten-track East Africa honeymoon itinerary reveals remote safari destinations and hidden beach island gems. Explore the wilderness in Selous Game Reserve and Ruaha National Park, then unwind with five nights on quiet Mafia Island, on this Remote Tanzania Honeymoon.
In the Selous, enjoy bush walks, game drives or boat safaris, and spot elusive species such as leopard and critically endangered African wild dog.
Next, you'll meet the huge lion prides of Ruaha, which are infamous for taking on elephants, giraffes, hippos and buffalo for their prey. Ruaha is most significant national park in Tanzania after the Serengeti, but only receives around 5% of the tourists, making for a true African escape.
Tranquil Mafia Island is globally recognised as a critical site for marine biodiversity, home to the biggest marine protected area in the Indian Ocean. Discover graceful manta rays, playful dolphins, giant whale sharks, colourful clown fish and an abundance of sealife in vibrant coral ecosystems.
7. Selous & Zanzibar Honeymoon (10 Days)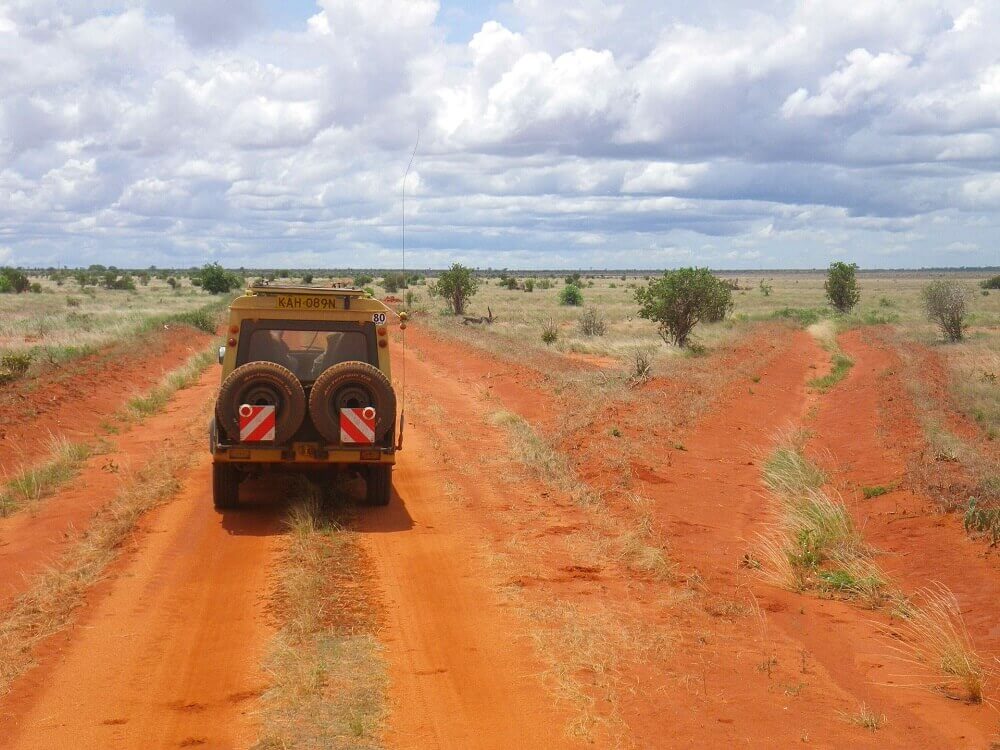 Selous Game Reserve is one of the largest wildlife reserves in the world and a designated UNESCO World Heritage Site. Enjoy an authentic and remote safari, followed by island downtime on this Selous & Zanzibar honeymoon, one of our most popular safari and beach combinations.
Explore Selous on a walking safari, with the option for an overnight stay at a fly camp, where you can sleep underneath the stars. Wildlife-watch from the water on a boat safari and enjoy self-drive game drives in open safari vehicles, which aren't possible in Tanzania's northern parks.
Finally, spend your last few days on idyllic Zanzibar, when you can discover an incredible underwater world of diving spots, explore deep underwater cliffs, ride secret windsurfing spots that only locals know about and spend days lazing in the sun, gazing out at the perfect ocean view.
8. Your Tailor Made East Africa Honeymoon
If you feel inspired by the above suggested itineraries, but you're looking for something more personal, our team of Luxury Travel Specialists can create a bespoke East Africa honeymoon itinerary customised to you and your partner's needs, preferences and tastes.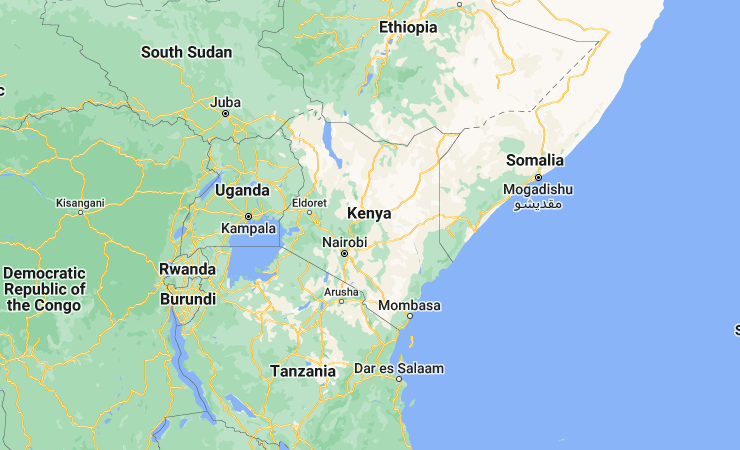 Here's a breakdown of the most popular East Africa destinations for honeymoons, which you can combine how you wish for the perfect romantic getaway, filled with activities catered to the two of you:
1. Kenya Honeymoons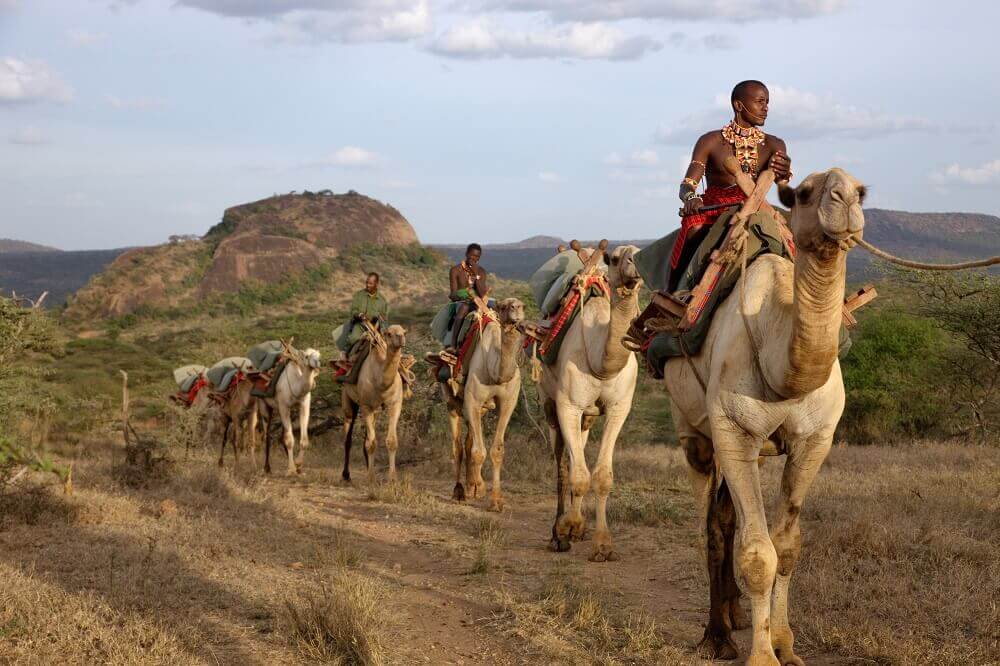 Kenya is synonymous with safaris, home to the Masai Mara and Africa's Big Five.
The Mara offers incredible game drives, hot air balloon safaris and the Great Migration. Local Samburu warriors will be your guides in the Samburu region and you'll also be able to spot wildlife that isn't found elsewhere, such as the "Samburu Five."
The Laikipia Plateau's remote location provides an off-the beaten-path experience, with unique activities such as such as walking safaris, camel safaris and horse riding, which are not permitted in the country's national parks.
Amboseli National Park is where to go for huge herds of elephants and rare wildlife, such as the African wild dog.
Relax and wildlife-watch at Lake Nakuru and Lake Naivasha in Kenya's Great Rift Valley, unwind on the Kenyan coast for a beachside break from game drives, or hop over to nearby Zanzibar to end your Kenya honeymoon trip on powder white sands next to gentle lapping waves.
Read our Kenya honeymoons page for more itinerary suggestions, romantic honeymoon ideas and ways to combine to make a longer East Africa honeymoon.
2. Rwanda Honeymoons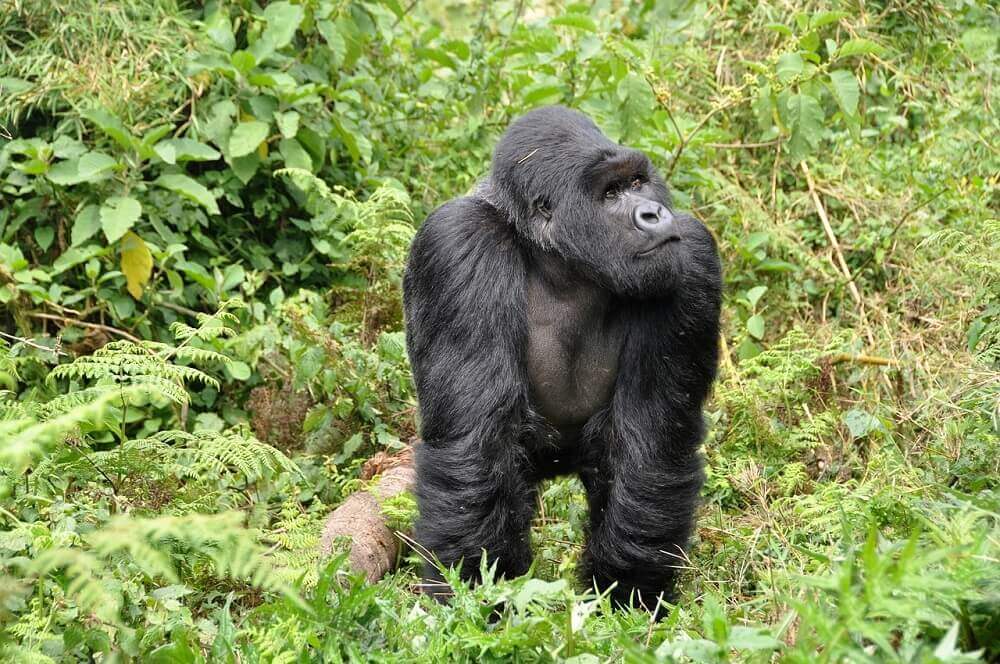 Little Rwanda, known as the Land of a Thousand Hills, encompasses undulating mountainscapes, vibrant rainforests and incredible primate encounters.
Explore Kigali, Rwanda's capital city, to learn about the country's troubled past. Then, meet golden monkeys and families of endangered mountain gorillas in Parc National des Volcans on a rainforest trekking adventure. Next, enjoy lakeside tranquillity at Lake Kivu, one of the world's largest freshwater lakes, which boasts some of the best inland beaches in Africa.
For chimpanzees, l'Hoest monkeys and Ruwenzori colobus monkeys (plus 10 other primate species), hike the trails of Nyungwe Forest, where you can also climb to the upper branches yourself on Nyungwe's famous canopy walkway.
Read our Rwanda honeymoons page for more itinerary suggestions, romantic honeymoon ideas and ways to combine to make a longer East Africa honeymoon.
3. Tanzania Honeymoons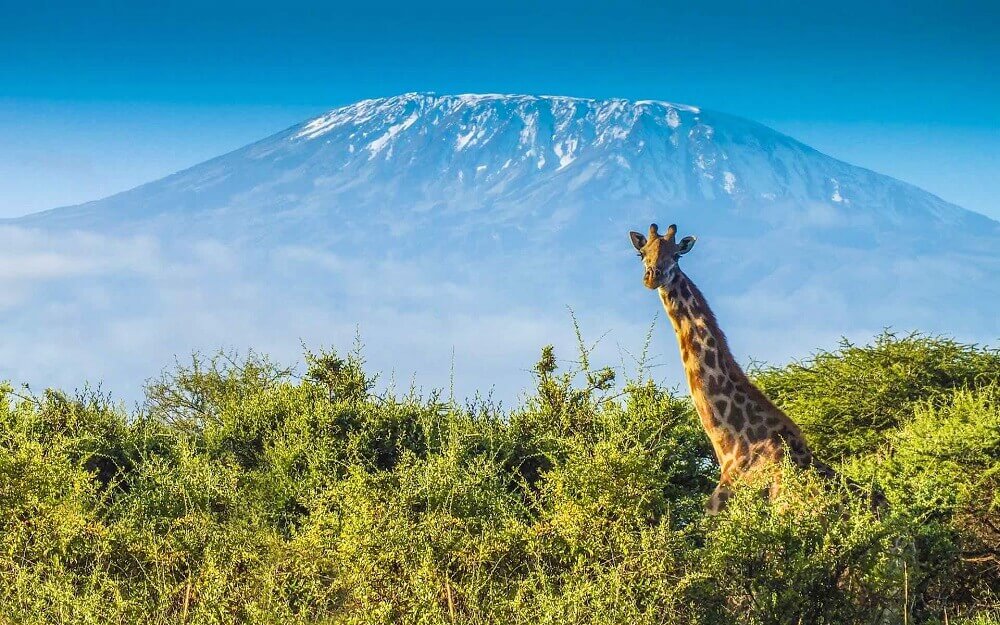 One of the most superlative of all safari destinations, Tanzania has a huge range of national parks and reserves to choose from (and combine) for a safari honeymoon, plus majestic Mount Kilimanjaro and paradisaical Zanzibar.
In the north, you can witness the Great Migration across the Serengeti, tick off the Big Five in the UNESCO-protected Ngorongoro Crater, birdwatch around serene Lake Manyara and enjoy walking safaris, fly camping and night game drives at Tarangire National Park.
Down south, choose the more remote and rewarding Selous Game Reserve (the country's largest and least visited game reserve), where you can participate in off-road game drives, boating safaris, fishing and more. Combine Selous with Ruaha National Park, which offers authentic safari adventures and high concentrations of lion and the endangered African wild dog.
If you're looking for more than a safari, then take on the challenge of Mount Kilimanjaro or neighbouring Mount Meru, relax on the Tanzanian coast at Dar es Salaam or fly to the Indian Ocean island of Zanzibar and its surrounding islets for Zanzibari culture, world-class diving and other watersports.
Read our Tanzania honeymoons page for more itinerary suggestions, romantic honeymoon ideas and ways to combine to make a longer East Africa honeymoon.
4. Uganda Honeymoons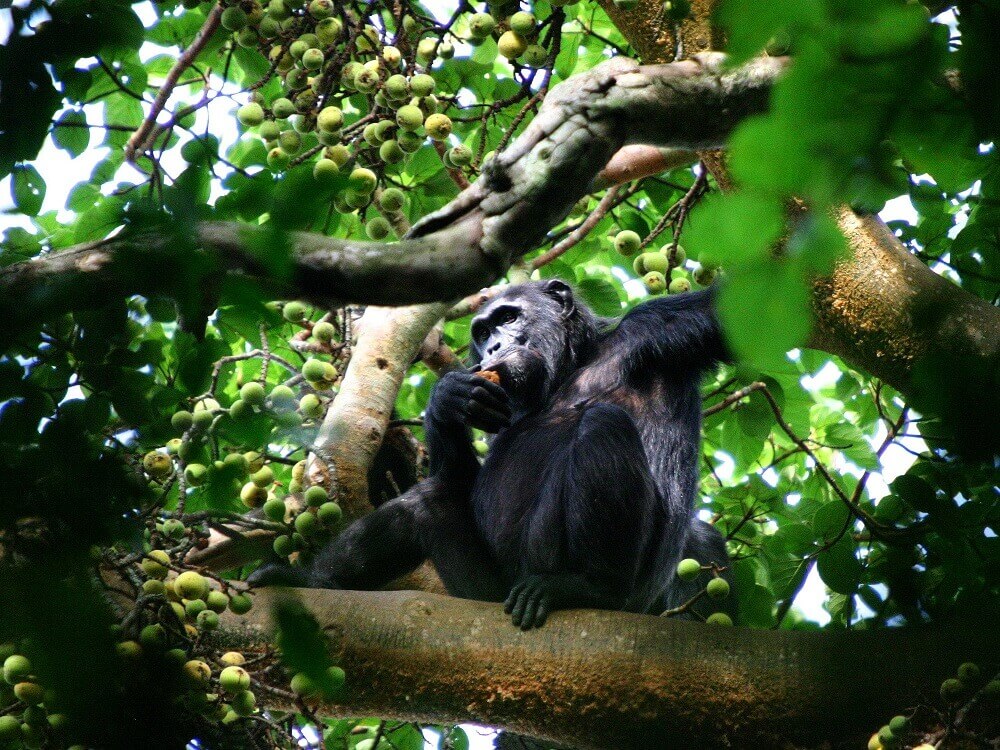 Epic mountain gorilla encounters and chimpanzee tracking, dense jungle and the winding River Nile are what set Uganda apart from other East Africa honeymoon destinations.
The country's lush green mountain forests are ideal habitats for primates and here you can participate in gorilla trekking and also the Gorilla Habituation Experience, where you'll be able to spend more time with a family of endangered mountain gorillas as they become accustomed to human presence for monitoring and conservation purposes - a true one-in-a-lifetime opportunity.
Uganda is also home to the Big Five as well as beautiful waterways, such as Lake Victoria and the River Nile. Take a cruise down the Nile to see the famous crocodiles, white-water raft for an adrenaline hit and marvel at the cascades of Sipi Falls, a fairy-tale waterfall on the slopes of Mount Elgon.
Read our Uganda honeymoons page for more itinerary suggestions, romantic honeymoon ideas and ways to combine to make a longer East Africa honeymoon.
5. Zanzibar Honeymoons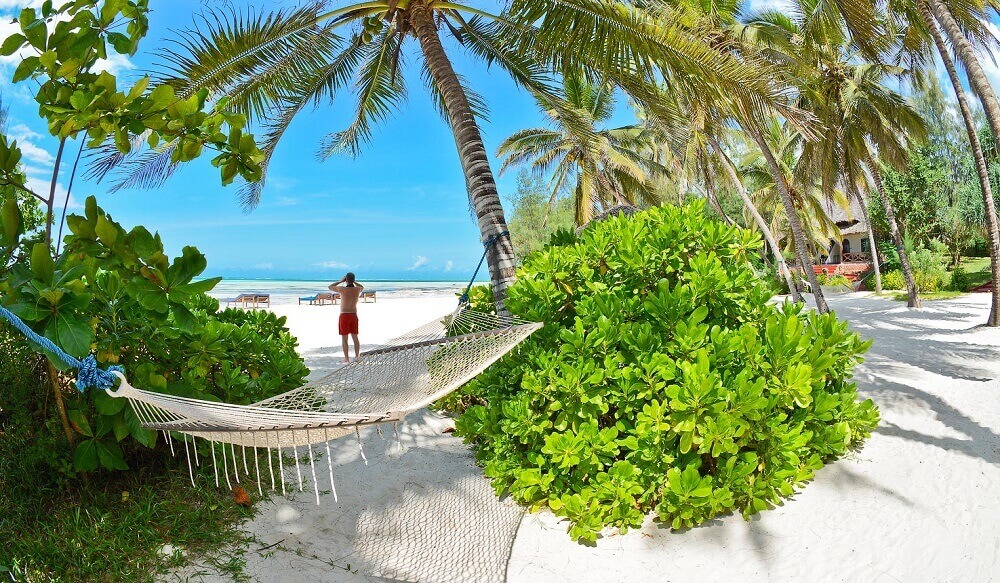 The semi-autonomous island of Zanzibar is the epitome of exotic island paradise, yet offers so much more.
Start in the world heritage site of Stone Town, a charming maze of alleyways filled with colourful bazaars and spice markets. Next, head out to the coast to enjoy Zanzibar's best beaches, plus diving and snorkelling around vivid coral reefs.
Finally, head even further afield to another nearby island, such as idyllic Pemba or unspoiled Mafia, for a true honeymoon escape just for the two of you. Meet wild dolphins playing with the waves of your boat, swim with migrating whale sharks and watch swirls of colourful marine species as you swim in crystal clear waters.
Read our Zanzibar honeymoons page for more itinerary suggestions, romantic honeymoon ideas and ways to combine to make a longer East Africa honeymoon.
East Africa Honeymoon Accommodations
We appreciate that every couple has their own preferences with regards to where you want to stay, but here are some of the luxury lodges, romantic resorts and beautiful boutique hotels we recommend for intimate East Africa honeymoons:
Saruni Properties - Kenya
Saruni operates a group of four luxury safari lodges in northern Kenya, each with an individual personality and a focus on an authentic experience for visitors. Local guides, such as Samburu or Maasai warriors, show travellers the land they know best, whilst beautiful lodges provide the very best in comfort, hospitality and elegance.
Saruni is also passionate about responsible travel and their experiences focus around community-led conservation. Watch the video below for Saruni and Wayfairer's latest collaboration on this topic:
Saruni Mara, Masai Mara
The only small boutique lodge in the Mara, charming Saruni Mara is comprised of elegant cottage accommodation located in the Mara North Conservancy, an exclusive and private wildlife area on the border of the famous Masai Mara National Reserve. Enjoy night game drives, hot air balloon rides and bush walks with Maasai warrior guides.
Saruni Rhino, Sera Conservancy
Located in the game-rich Sera Conservancy, Saruni Rhino offers authenticity and wilderness, as well as a signature rhino tracking experience. A walking safari with a difference, join local guides as they track and monitor the local rhino population, to prevent poaching and protect these fascinating, endangered creatures.
Saruni Samburu, Samburuland
Buried deep in the heart of the Kalama Community Wildlife Conservancy, Saruni Samburu provides phenomenal views across beautiful landscapes. The rocky, untamed environment is a true African escape, whilst night game drives, helicopter safaris and cultural excursions add a whole other level to the traditional safari experience.
Saruni Wild, Masai Mara
Tucked away in forest on the border between Mara North Conservancy and Lemek Conservancy, Saruni Wild lives up to its name. An intimate three-tent luxury camp, here you'll be hosted by the Maasai and enjoy superlative wildlife-watching by day, as well as night game drives and gatherings at the mess tent campfire each evening.
Almanara Boutique Hotel - Diani Beach, Kenya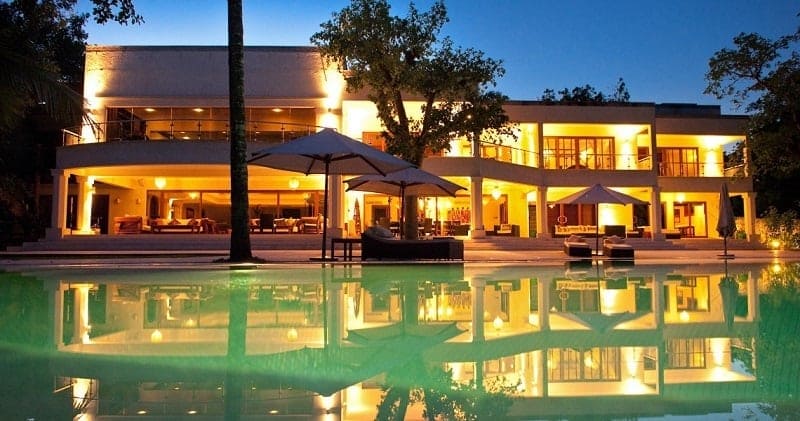 Located south of Mombasa, on the Kenyan coast, Diani Beach rests between the clear waters of the Indian Ocean and the open plains of the Shimba Hills National Reserve. Tucked amidst the towering palms and tropical gardens, Almanara Luxury Villas is comprised of six secluded villas, alongside its gorgeous Boutique Hotel.
Complete with personal chef and maid services, this all-inclusive resort provides guests with the chance to enjoy 5-star luxury with a special focus on the personal quality of the service.
Pole Pole Lodge - Mafia Island, Tanzania

Considered one of the most exclusive eco-resorts in the world, Pole Pole Lodge is renowned for its great cuisine, unpretentious and laidback atmosphere, and warm but discrete hospitality.
Balancing barefoot luxury with respect for local culture and environment, it is the perfect place to relax after a safari, and the ideal base for exploring the underwater wonders of Mafia Island.
East Africa Honeymoon Extras
Make your honeymoon even more special and personal to you as a couple, with customised experiences, such as a sunrise hot air balloon flight over the plains of the Masai Mara followed by a champagne breakfast, or a romantic beach dinner under the stars.
When we book your accommodation, we'll let the hotels and lodges know that you're on your honeymoon to ensure your honeymoon is even more memorable - with extra touches such as candlelit private dinners, room upgrades, massage treatments or a complimentary bottle of bubbly on arrival.
Luxury Concierge Service
An East Africa honeymoon isn't just a holiday, it's a relaxing break for you and your partner, and your first adventure together as a married couple. Therefore, Wayfairer's Luxury Travel Concierge is on hand to ensure that every detail is perfect from start to finish, so that your honeymoon is flawless and filled with treasured memories you'll look back on for years to come.
Wayfairer Top Tip
As your Luxury Travel Concierge, I will be in communication with you in the lead up to your romantic honeymoon and whilst you are away, so you are always up-to-date with the logistics and we can tailor your East Africa getaway to you both as a couple.

Carmen Castrovillari
Luxury Travel Concierge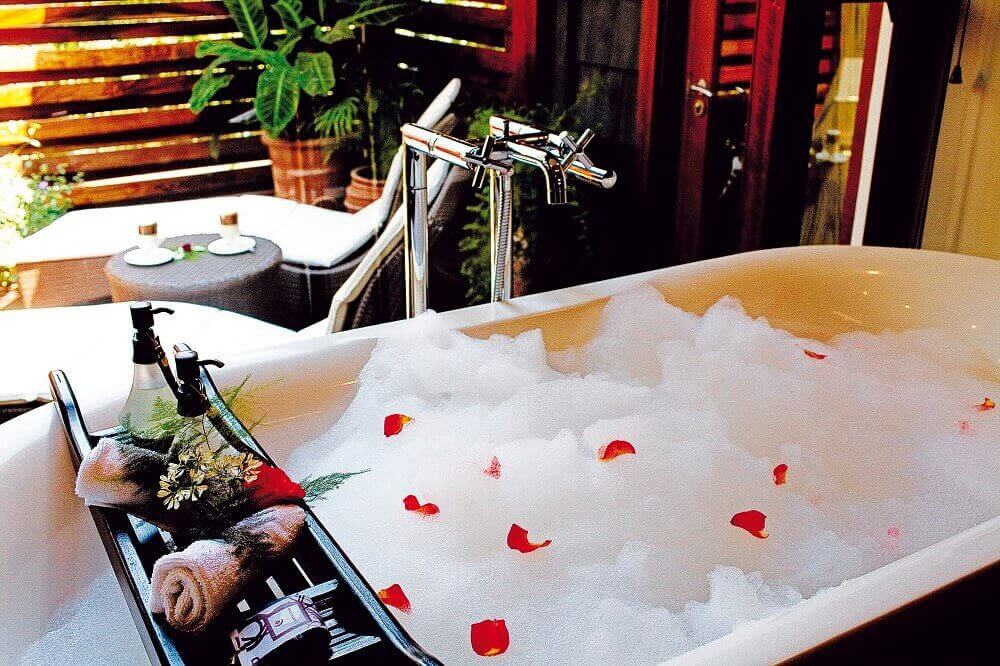 If you'd like to start planning your East Africa honeymoon, call our Luxury Travel Specialists for a chat about your dream trip or fill out our no-obligation enquiry form by clicking the button below:
We understand that booking trips, especially adventurous and alternative ones such as this can be intimidating, so get in touch; we can take the stress out of your holiday planning and organise a trip you won't forget!
Get in touch
Sign up to our newsletter
For more travel inspiration delivered straight to your inbox just fill in your details here
More inspiration from Wayfairer customers and travel specialist
Sign up to our newsletter
For more travel inspiration delivered straight to your inbox just fill in your details here