Wayfairer Travel Guide: Uganda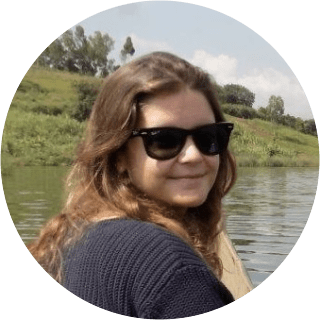 By Leonie Taylor
April, 14, 2023

4 Min read
If you're planning a holiday to Uganda our travel guide will help you decide where and when to go and what to do whilst you're there.
A holiday to Uganda offers an opportunity for incredible wildlife encounters, including tracking wild mountain gorillas in Bwindi Impenetrable Forest, finding the famous tree climbing lions in Ishasha, searching for chimpanzees, colobus monkeys and red tailed monkeys in the Kibale Forest, and spotting elephant, giraffe, hyena, lion, leopard, buffalo, kob and hartebeest on a game drive in Murchison Falls National Park.
There's also an opportunity for fascinating cultural experiences including hiking in the Bwindi Forest with a Batwa guide where you'll learn about the history, culture and traditions of the Batwa pygmies who inhabited the forest for centuries.
Where to go
Our Uganda holidays tend to focus on the following areas:
Entebbe > Kampala > Jinja > Sipi Falls > Moroto > Kidepo Valley National Park > Kibale Forest > Queen Elizabeth National Park > Murchison Falls National Park > Bwindi National Park > Lake Mutanda > Lake Mburo
What to do in Uganda
Find below 21 different activities and excursions to choose from on your Uganda holiday:
Trek through the dense jungles of the Kibale Forest in search of wild chimpanzees
Explore waterfalls in and around Jinja (including Ssezibwa Falls and Itanda Falls)
Trek to the summit of Mt Elgon, an extinct volcano located within Mt Elgon National Park on the Kenya-Uganda border
Enjoy a sunset cruise on Lake Victoria in Entebbe
Explore Mabamba Swamp, a wetland on the edge of Lake Victoria, and search for the elusive Shoebill Stork
Come face-to-face with wild mountain gorillas in Bwindi Impenetrable Forest
Visit the Ndere Cultural Centre in Kampala
Enjoy game drives in the Queen Elizabeth National Park and stay at the breathtaking Marafiki Safari Lodge
Take a boat cruise on the Kazinga Channel for a chance to spot hippos and Nile crocodiles
Take a hot air balloon flight over the savannahs of the Queen Elizabeth National Park
Visit the spectacular Sipi Falls
Discover the fascinating Nyero rock paintings in the Kumi district (Sipi Falls)
Visit Moroto Town in the northeast region of Uganda and spend the night in a Karamojong kraal
Discover the Kidepo Valley National Park and enjoy game drives where you'll have an opportunity to see lion, cheetah, leopard, wild dog, hyena and jackal
Visit the Kanangorok Hot Springs in the Kidepo Valley National Park
Visit Murchison Falls National Park in northwest Uganda and enjoy games drives where you'll have a chance to see giraffe, elephant, spotted hyena, lion, leopard, buffalo, kob and hartebeest, and explore the mighty Murchison Falls on a boat trip
Enjoy a guided walk in Kyambura Gorge ("Valley of Apes") in Queen Elizabeth National Park where you'll see chimpanzees, red-tailed monkeys, vervet monkeys, olive baboons, and black and white colobus monkeys
Spend a day or two at Lake Matunda and enjoy activities such as hiking, mountain biking, cultural village tours, bird watching or boat cruises
Hike in the Bwindi Forest with a Batwa guide and learn about the history, culture and traditions of the Batwa pygmies who inhabited the forest for centuries
Visit Lake Mburo National Park, home to an abundance of African wildlife, including buffalos, leopards, lions, hyenas, warthogs, giraffes, hippos and crocodiles
Spot the famous tree climbing lions in Ishasha
When to visit Uganda
Uganda has a spring-like climate year round with blue skies and warm day time temperatures ranging from 21-25°C. There are heavy downpours from March–May and October-November which can make road travel quite difficult in some parts of the country, especially in remote areas. As is the case with many other African countries, the rainfall has a big impact on the vegetation which in turn has an effect on wildlife movement and game viewing opportunities, so it is worth thinking carefully about when to travel to Uganda.
Although Uganda can be visited year round, we think that the best time to visit is during its two dry seasons from December-February and June-September as temperatures are pleasant and there is little chance of rain. Conditions are favourable for gorilla and chimpanzee treks during these months, whilst game viewing is particularly good towards the end of the dry season as the shortage of water forces wildlife to congregate by the rivers and waterholes. Bird watching is best in the rainy months between March–May and October-November due to various migratory patterns.
Read our month-by-month guide to Uganda's weather to help decide when to go.
Where to stay in Uganda
Here are some examples of the fantastic accommodation we use in Uganda -
The Boma Guesthouse - Entebbe
The Boma Guesthouse is a small, friendly guesthouse set in tropical gardens in a leafy suburb on the edge of Entebbe, a short drive from the airport. Boma Guesthouse's 11 guest rooms have been decorated with an African theme. They all have large beds with mosquito nets and a small living area with a table and chairs.
The bar and restaurant are set in pretty gardens with wonderful views of Lake Victoria, a lovely spot for enjoying afternoon tea or a sundowner.
Marafiki Safari Lodge - Queen Elizabeth National Park
Marafiki Safari Lodge has been designed and handcrafted using local materials, fitted by artisans from the local community. Overlooking Lake George in the Queen Elizabeth NP it offers private luxury safari tents on raised wooden floors and canvas walls that can be rolled up to allow you to enjoy the breathtaking views across the National Park and the Rwenzori Mountains.
Wildwaters Lodge - Jinja
Nestled in a rainforest on its own private island in the mighty Nile, Wildwaters Lodge is breathtaking. Thick riverine forest naturally covers the island and each of the 10 rooms is nestled amidst the forest with private views over the River Nile and its rapids.
The expansive, canvas walled, traditionally thatched rooms each boast private decks with elegant free-standing baths and wash basins carved from the local pink granite.
Softly lit with handmade furniture, you can relax in comfort on this island paradise listening to the thunder of the Nile rapids, and the calls of the many species of bird who call the island home. Elevated wooden walkways gracefully link the rooms to the restaurant and bar area and offer an unforgettable walk through the heart of the forest.​
Uganda Itinerary Ideas
The suggestions below are examples of holidays which we can arrange, however they can be tailored to suit your personal preference.
Best of Uganda's Wildlife - 7 days
From tracking endangered mountain gorillas in Bwindi Impenetrable Forest and searching for wild chimpanzees in Kibale Forest, to spotting tree climbing lions in Ishasha, and seeing hippos and Nile crocodiles along the Kazinga Channel in Queen Elizabeth National Park, this Ugandan adventure is offers the opportunity for phenomenal wildlife experiences.
Uganda Highlights - 12 days
On this Uganda Highlights itinerary you'll enjoy spectacular scenery and incredible wildlife encounters in the country's best national parks.
Highlights of this holiday include tracking chimpanzees in Kibale Forest and gorillas in Bwindi Impenetrable Forest, incredible game drives in Queen Elizabeth National Park and an exciting boat trip at the foot of the mighty Murchison Falls.
Discover Uganda - 20 days
The Discover Uganda adventure offers exciting adventure activities, incredible wildlife encounters and fascinating culture interactions, from trekking through rainforests in search of wild chimpanzees and endangered mountain gorillas, to spending the night in a Karamojong kraal and hiking in the Bwindi Forest with a Batwa (Pygmy) guide.
Responsible Travel in Uganda
We are committed to responsible, sustainable and ethical tourism and we're proud to work with a fantastic supplier in Uganda that wholeheartedly shares our core values with regards to responsible tourism. You can read more about our responsible tourism values here.
We encourage all of our clients who are visiting Uganda to travel in a responsible and respectful manner to ensure that tourism has a positive impact on the economy, the environment, and the local communities. You can read our guide to responsible travel in Uganda here.
Uganda Travel Essentials
Getting there: Most of our Uganda holidays start and end in Entebbe, with the exception of our 'Best of Uganda's Wildlife' which starts in Entebbe and ends in Kigali (KGL) in Rwanda.
Flying time: London Heathrow (LHR) to Entebbe International Airport (EBB) = 10 hours 15 minutes (via Cairo)
Recommended airlines: Egypt Air via Cairo, Kenya Airways via Nairobi or KLM via Amsterdam
Time difference: Uganda is 2 hours ahead of United Kingdom
Currency: Uganda shilling (UGX). The exchange rate is approximately UK£1 = UGX 4,807 , US$1 = UGX 3,628 and €1 = UGX 4,261.
Visa requirements: British nationals require a visa to enter Uganda. You can apply for a visa at the Ugandan High Commission in London, or you can apply online. Your passport should be valid for a minimum period of 6 months from the date of entry into Uganda.
You can find full details of how to apply on the website of the Ugandan High Commission in London. You should ensure that you allow sufficient time to apply for a visa and make sure that the start date and validity covers the period you wish to travel. Ugandan immigration officers decide how long travellers are permitted to stay in Uganda when they enter the country. This is usually between 2 weeks and 3 months, and the immigration officer will normally enter a handwritten note of this period next to the entry stamp in your passport. You can be fined and/or imprisoned for overstaying your visa. You can apply to extend the period of your stay at Ugandan immigration headquarters on Jinja Road in Kampala.
Vaccinations: Visitors to Uganda should ensure that they have Hepatitis A, Typhoid, Tetanus and Yellow Fever vaccinations. There is a high risk of malaria in Uganda, therefore anti-malaria medication is recommended and you should take precautions to avoid mosquito bites. Avoid mosquito bites by wearing long sleeves and long trousers especially after sunset, using insect repellents on exposed skin and sleeping under a mosquito net.
There is a risk of yellow fever throughout Uganda and vaccination is recommended. Under International Health Regulations a yellow fever vaccination certificate is required for travellers arriving from countries with risk of yellow fever transmission and for travellers who have transited for more than 12 hours through an airport of a country with risk of yellow fever transmission. Click here for further information about yellow fever vaccination certificates and recommended vaccinations for Uganda.
If you'd like to plan a holiday to Uganda, please call our Luxury Travel Specialists or send an online enquiry to start your journey.
We understand that booking trips, especially adventurous and alternative ones such as this can be intimidating, so get in touch; we can take the stress out of your holiday planning and organise a trip you won't forget!
Get in touch
Sign up to our newsletter
For more travel inspiration delivered straight to your inbox just fill in your details here
More inspiration from Wayfairer customers and travel specialist
Sign up to our newsletter
For more travel inspiration delivered straight to your inbox just fill in your details here