How to Enjoy Cherry Blossom Viewing in Japan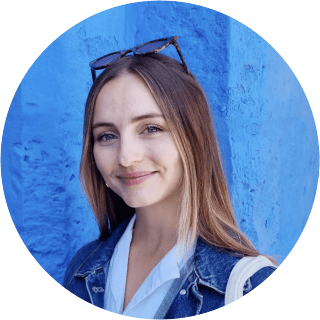 By Maggie Asbury
April, 14, 2023

4 Min read
A guide to visiting Japan during sakura season
The sky darkened with promise of a downpour, droplets landing on my outstretched map. Sheltering under a tree, I traced my finger over Shinto symbols to gauge the direction of the Philosopher's Path.
When a gust of wet wind threw my map out of my hands, I was suddenly engulfed in a flurry of pink; encircled by a swirl of cascading petals tumbling gracefully from stark, black branches. They collected in the hood of my coat, on my hair and stroked like velvet over my hands.
It was in that moment of magic, surrounded by sakura springtime beauty, that I understood why cherry blossom viewing in Japan is such a treasured national pastime and why so many tourists, like myself, cross the world to watch flowers bloom and release in a fleeting and delicate dance.
Of course, Japan is an incredible country to visit all year round, with steaming summers on the beaches of Okinawa, fiery autumn hues during the fall (sakura season's equally impressive counterpart), as well as icy winters filled with snow sports in Hokkaido, delicacies such as hairy crab and snow monkeys relaxing in natural onsen baths.
Yet, nothing quite compares to cherry blossom viewing in Japan during sakura season, which is as much about the visual spectacle as it is about the country's culture, people and way of life.
Here is our guide to visiting Japan during the spring and how to make the most out of the cherry blossoms, from sakura viewing to hanami picnics to appreciating how the cherry blossom has become a national symbol for the Japanese.
The significance of cherry blossom viewing in Japan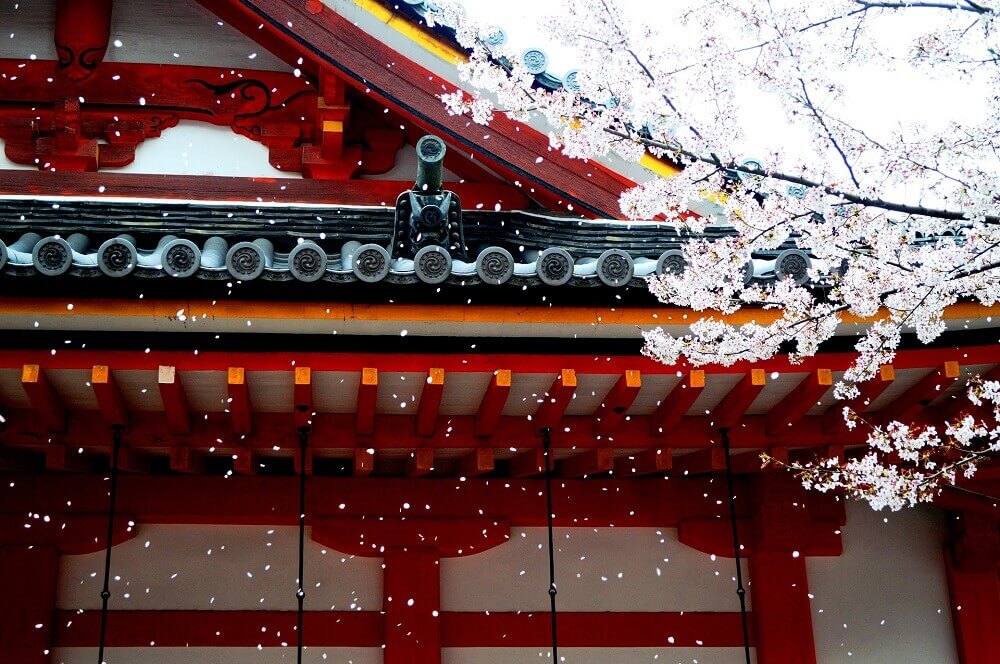 Beyond the photogenic candyfloss clumps, there lies a symbolic meaning to cherry blossom viewing in Japan. Spring brings new life, renewal and rebirth, whilst the quick turnaround of sakura from bud to falling petal is a reminder of the fleeting nature of life, and the beauty that lies in that transience.
This Japanese philosophy of mono no aware is the appreciation of ephemeral things. So, although hanami gatherings of friends and family may be full of laughter and fun (see below), there is a very introspective element to cherry blossom viewing in Japan as well.
Life is short and the two-week period of falling cherry blossom petals invites us to think about making the most of our time on Earth and our plans for the future.
What is hanami?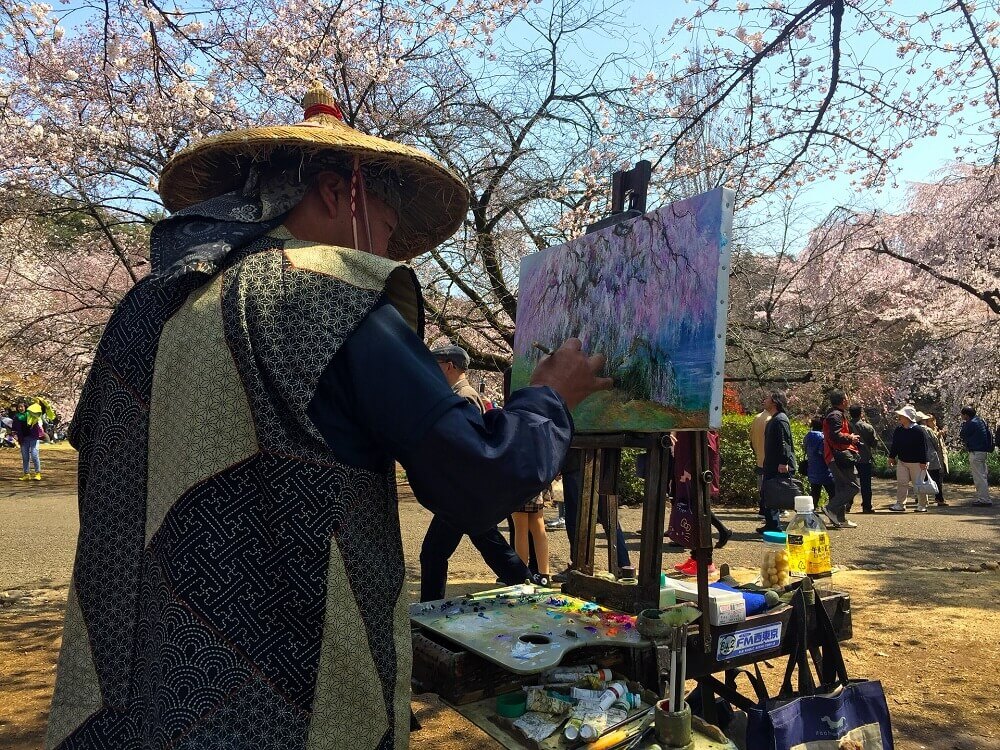 During sakura season, Japanese gather with colleagues, family and friends to enjoy the cherry blossoms, combining blossom viewing with picnics to celebrate the change in season.
The tradition of hanami (literally meaning "watching blossoms") dates back thousands of years, with groups gathering under the cherry trees to eat, drink and be merry.
At night, the festivities continue with yozakura; the romantic nightime viewing of the cherry blossoms with your significant other.
Wayfairer Top Tip
Be sure to sample some of the sakura-flavoured food and drink available during cherry blossom viewing season, such as sakura mochi, sakura ice-cream, sakura soda and much more.

Thea Gillingham
Luxury Travel Specialist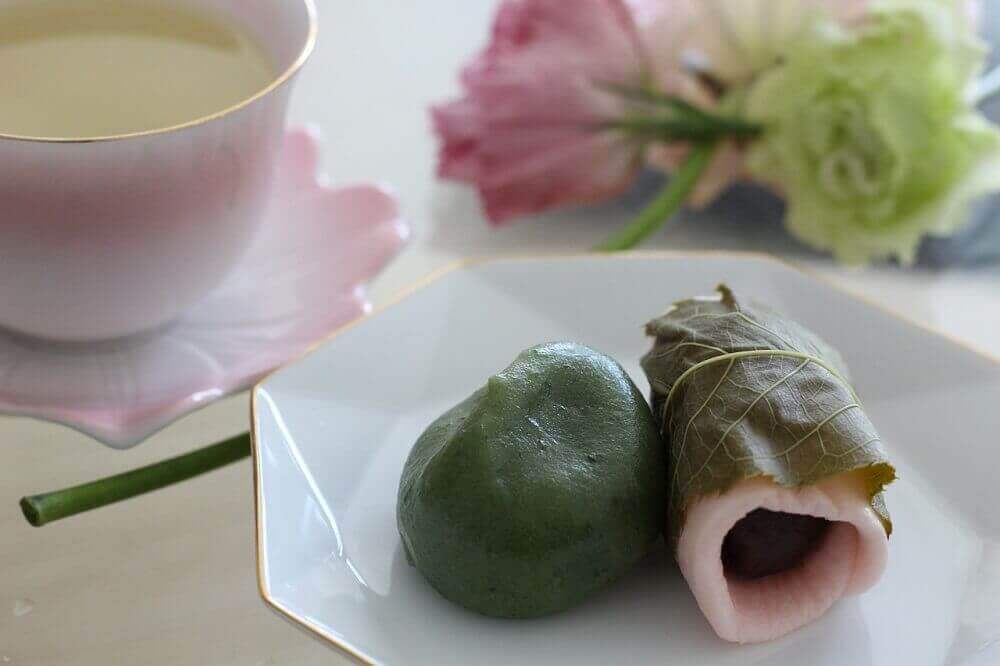 Sakura as a national symbol of Japan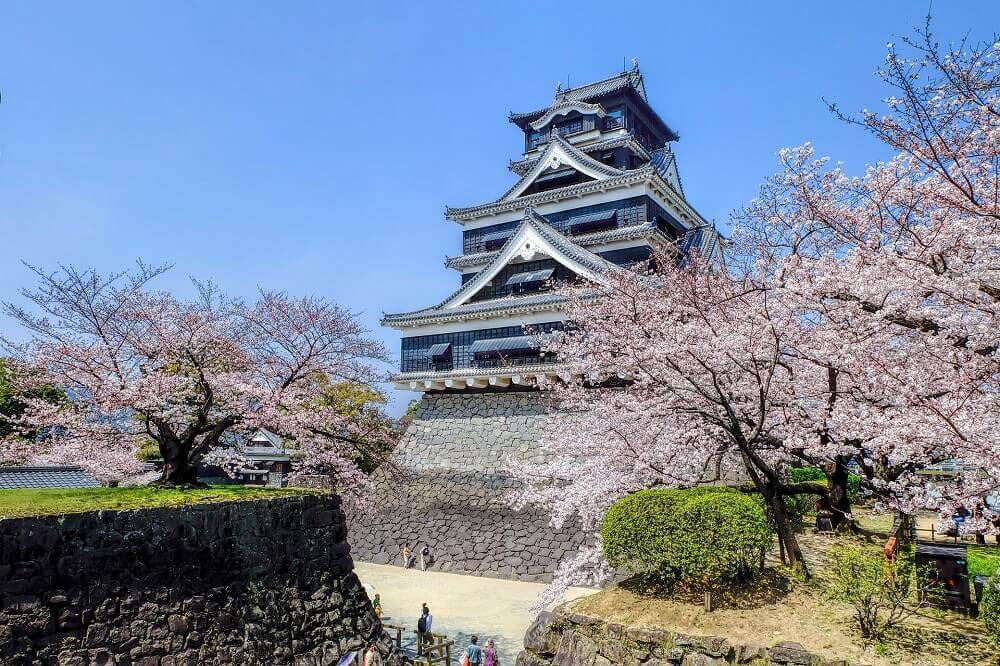 Originally chosen as a national symbol during the Nara period (710-794) to differentiate from China's plum blossom, the poetic cherry blossom has become ingrained in Japanese identity and history.
During the Civil War of 1868, the cherry blossom was appropriated by the reigning Meiji government. In Korea and Taiwan, cherry trees were planted to signify Japanese occupation. In the Second World War, the cherry blossom became a symbol of national pride and was used to unify the nation, with sakura painted on kamikaze planes.
Post-war, Japanese cherry blossom trees were donated to other nations to promote peace and can be found at various war memorials around the world today.
When is cherry blossom season in Japan?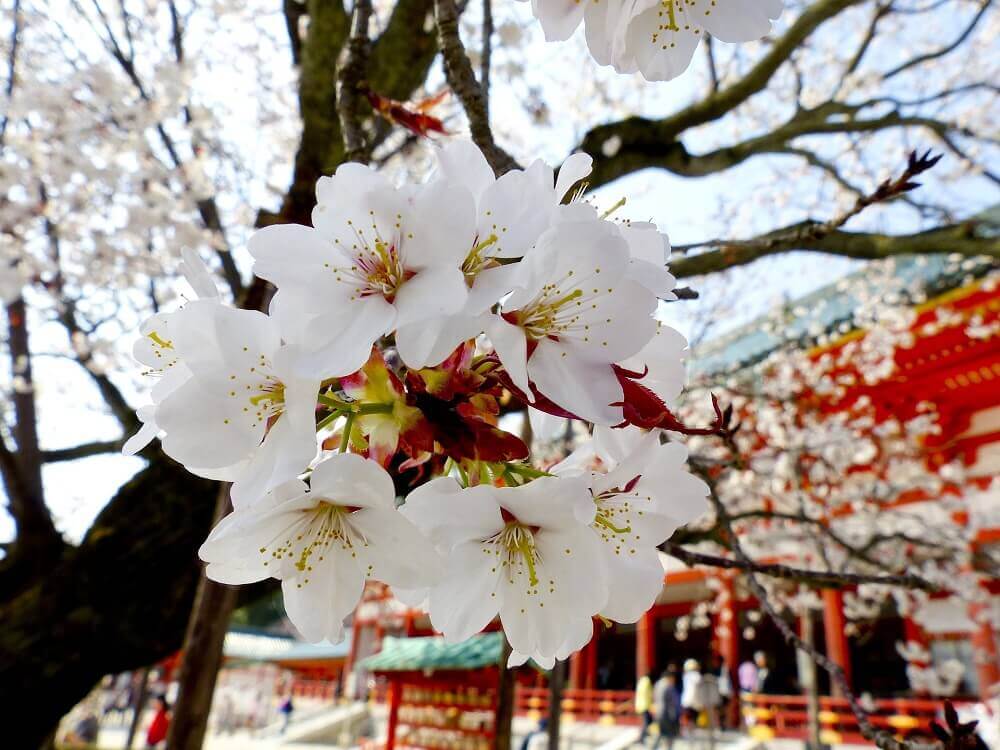 The springtime cherry blossom viewing period usually lasts around two weeks in any one place. However, Japan's diverse geography ensures that you can see sakura somewhere in the country between January (the tropical islands of Okinawa) to May (the northern island of Hokkaido).
The major cities of Tokyo, Kyoto and Osaka usually have the best cherry blossom opportunities in April. However, weather also plays an important factor in when the blooms start to appear, so keep your eye on the cherry blossom forecast.
Where can I find the cherry blossom forecast?
One of the best sources of information about cherry blossom viewing in Japan is Japan Guide, which releases a cherry blossom forecast in February each year, though a quick Google will give you more options if you'd like to check more than one source.
This forecast details date predictions for the blooms and the Cherry Blossom Forecast for 2019 predicts an earlier than average blooming this year, due to a milder winter. 20th March will see the first blooms appear in Tokyo, then around 23rd March for Kyoto.
Wayfairer Top Tip
Make sure you book your Japan accommodation and transport well in advance during spring, as sakura season is peak tourist season and availability can be limited.

Thea Gillingham
Luxury Travel Specialist
Where can I enjoy cherry blossom season in Japan?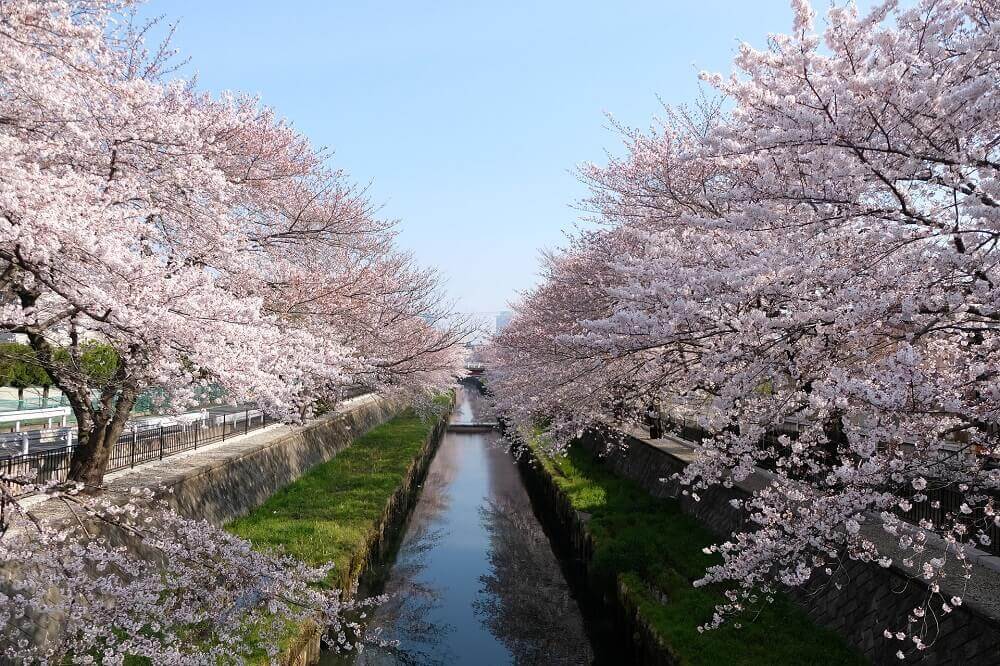 Cherry blossom viewing can be enjoyed in city parks, national parks, areas of natural beauty and more, though there are some iconic spots for hanami and sakura worth mentioning in several of Japan's more famous destinations:
Tokyo cherry blossoms
City parks such as Shinjuku Gyoen National Garden, Ueno Park, Yoyogi Park and the Imperial Palace Gardens are perfect for cherry blossom viewing and hanami, though there are plenty of other parks and gardens to choose from in the capital (and be assured that everywhere will be busy).
You might recognise Meguro River from popularity on Instagram, as the waterways are flanked by picturesque cherry trees and at night, lanterns are lit to add to the atmosphere.
Just outside of Tokyo, Fuji-Hakone National Park offers an incredible immersion in nature and epic views of Mount Fuji (when he can be coaxed out from behind the clouds). This park is particularly lovely during sakura season, with scenes of cherry blossom trees, mountains and Lake Ashi.
Kyoto cherry blossoms
Kyoto City Botanical Garden is home to 130 different types of cherry blossoms, as well as many other blossoming species of plant. Takase River is lit up after dark and perfect for a cherry blossom viewing walk day or night.
Kyoto is also home to numerous shrines and temples, which are also worth a visit and feel even more peaceful for the beautiful sakura surrounding them. Try Kodaiji Temple, Heian Jingu Shrine and the Fushimi Inari Taisha, famous for its thousands of vermilion torii gates.
There are also plenty of parks to choose from, including Maruyama Park, which is noted for its 80-year-old weeping cherry blossom tree and the "Night Cherry Blossoms of Gion" after sundown.
Or, meander down the famous Philosopher's Path, following in the footsteps of some of Japan's well-known academic figures, who were inspired by the cherry blossoms here.
Osaka cherry blossoms
Osaka Mint (also known as Osaka Zoheikyoku) is the city's most popular cherry blossom spot, with other options including Banpaku Memorial Parkin and Ryokuchi-koen Park in the north of Osaka.
Don't miss a visit to Osaka Castle, a replica of the original historical structure and particularly stunning when framed by blooming cherry blossoms.
To start planning your Japan adventure, call our Luxury Travel Specialists to chat about your ideas or fill out our no-obligation enquiry form with details of your dream trip.
We understand that booking trips, especially adventurous and alternative ones such as this can be intimidating, so get in touch; we can take the stress out of your holiday planning and organise a trip you won't forget!
Get in touch
Sign up to our newsletter
For more travel inspiration delivered straight to your inbox just fill in your details here
More inspiration from Wayfairer customers and travel specialist
Sign up to our newsletter
For more travel inspiration delivered straight to your inbox just fill in your details here