Beyond Angkor: An Interview with Siem Reap Art Tours Founder, Robina Hanley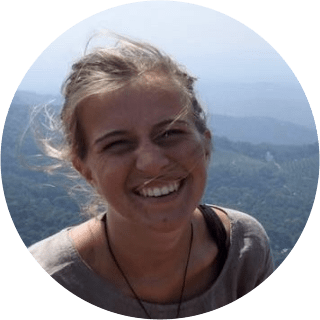 By Lotte Nash
April, 14, 2023

4 Min read
We speak to Robina Hanley, art historian and founder of Siem Reap Art Tours, about hidden artistic gems our guests shouldn't miss
Siem Reap is arguably synonymous with its star attraction: the vast and enduring temple complex of Angkor Wat.
It's home to some of the best examples of Khmer architecture and bas reliefs, making it a must-see for any visitor interested in art, architecture or cultural heritage.
But with so much to explore, what should visitors do if they want a break from temple sight-seeing? Enter Siem Reap Art Tours.
Run by art historian and Dublin expat Robina Hanley, these exclusive, privately guided tours will offer up the town's most compelling artistic secrets, alongside insider access to the most up-and-coming artists and private viewings of their latest collections.
Robina is a captivating story-teller with a veritable treasure trove of knowledge, and a personally-tailored art tour with her will enrich any Cambodia itinerary.
Wayfairer Travel recently caught up with her to learn more about the Cambodian arts scene, and what discerning guests should know before planning their Siem Reap itinerary.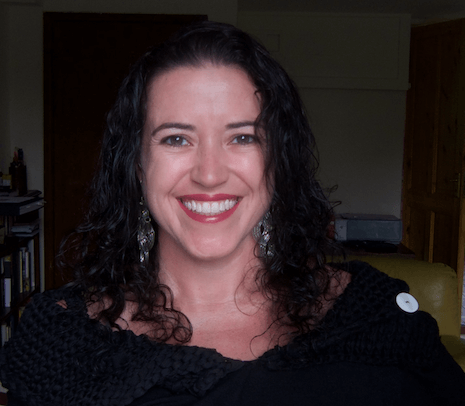 Photograph: Siem Reap Art Tours Founder, Robina Hanley
What drew you to Cambodia in general, and Siem Reap in particular?
Robina: I arrived in Cambodia as a tourist in 2005, then spent 4 weeks travelling throughout the Kingdom and it deviantly stole my heart. I returned to Ireland but could not get Siem Reap (in particular) out of my mind. I downed tools in Dublin and decided to spend three to six months in Temple Town and figured that would get it out of my system - thirteen years later I am still here and very happy.
What prompted you to begin Siem Reap Art Tours?
I established Siem Reap Art Tours in 2008, it all happened very slowly and organically. I was the Curator of a well-established fine art photography gallery (McDermott Gallery) and started receiving emails and phone calls from managers from high end hotels explaining that their guests were looking for the local arts scene and we were the only gallery they could think of. No one knew where to look. I started outlining mini itineraries for them and realised there was a huge hole in the market. Last year we celebrated our 10th anniversary so it's clearly going well.
What makes exploring a new country through its art so special?
Having lived in Cambodia for over 13 years, it has been an absolute pleasure to witness the growth of Cambodian Artists in particular. Visitors to Siem Reap concentrate foremost on the majestic temples of Angkor, when they take the time to allow me to enlighten them to the high calibre of art and design that is available here, they are truly shocked and awed. Cambodia has a reputation for being a little behind-the-times due to that fact that it is still very much a developing nation. People do not expect to see the professional and imaginative level of modern and contemporary pieces that are available here.
Are you an artist yourself?
Although I am not an artist, I have always been extremely passionate and hugely appreciative of the arts in all forms. I wish I had artistic talents; I make up for that by giving a platform for those who have immense talent and my mission is to introduce people and connect Artists with an international audience.
What made you fall in love with art?
I have three siblings that are very artistic, one of my elder sisters in particular was a huge influence on me. Her incredible talents led her to prestigious art schools in Dublin, Belfast and finally New York, how is that for an influence on a maturing teenager? I also had an extraordinarily interesting art teacher at school and while my classmates got bored with the art history curriculum, I thrived on it.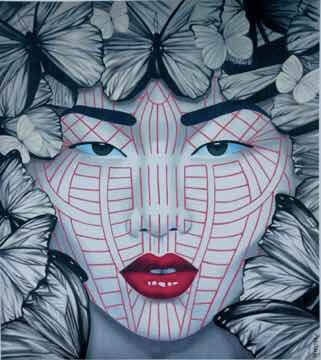 Photograph: part of the Chin tribe series by Christian Develtier
Who are your favourite artists and why?
This is a tough question because I have a bunch of favourites and they change all the time due to the continuity of work, however two outstanding Artists come to into my head.
Locally, Nou Sari jumps to mind. Originally from Kandal Province, Nou Sary spent his childhood working in the fields before leaving to the capital in search of education. Now an internationally-exhibited artist and a senior figure in Cambodia's art scene, he remains moved by the farmers tenacity and close relationship with nature and the environment and centres much of his work around this topic.
Internationally, Christian Develter is an Artist who has been based in Asia for almost three decades. On permanent display at Siem Reap's foremost contemporary gallery (One Eleven Gallery) his work, inspired by a trip to the Chin State in Western Myanmar in 2012, is hugely impactful. Develter concentrates on the intricate facial tattoos of the women of this tribe with an intense sense of respect. The Chin tribe and their tattoos are relatively unknown to the outside world. The different tribes within the State use tattoo marks in a centuries' old tradition to distinguish one hill tribe from another, or to indicate marital status and social rank.
Why is exploring with Siem Reap Art Tours so enriching?
I am lucky to call the creative community of Siem Reap my friends, having forged close relationships with many wonderful Artists over the years I have been here. What you experience with Siem Reap Art Tours is a 'back stage passes' adventure. With us you get to meet the artists, curators, gallerists and designers in their studios, workshops and homes. It is a very intimate tour and personally curated to each guest's personal preferences.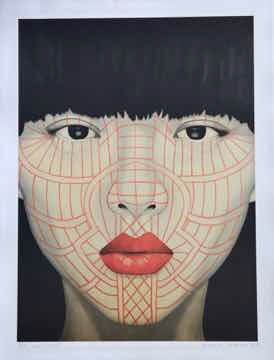 Photograph: part of the Chin tribe series by Christian Develtier
What forms of art do you explore at Siem Reap Art Tours? Is it all about paintings?
We explore all forms of art and design; paintings, lacquerware, ceramics, sculpture, fine art photography, contemporary art, modern art, fashion design (this is a real surprise treat), video installations, graphic print-work - we cover it all. Of course, this all depends on the current exhibitions occurring in town at the time of a guests visit but overall it is a very diverse artistic experience.
In what ways do you see experiencing art as part of travelling responsibly?
For me, when I travel, I rush to the local galleries and museums for my addictive cultural injection. It's a bit difficult for visitors to Siem Reap to include this as usually they don't have a lot of time and, as I mentioned earlier, the temples are their primary focus. What we do at Siem Reap Art Tours is educate people about the arts scene, the arts schools and the difficulty local young emerging Artists face in justifying their chosen path (in particular) to their families. With only two recognised art schools in the entire country, respecting the endurance of these Artists is imperative.
If someone is new to collecting art, what should they be looking for in their chosen pieces?
Art is a very personal thing, and everyone is looking for something different. Some people don't appreciate a photographer's perspective, others might not grasp contemporary modern art. Art must speak you; I have seen this happen for people and it is a glorious moment to witness. Buying from a young emerging Artist is never a bad thing, and also a wonderful way to support them financially and emotionally. Limited edition prints are a great choice too, this can be either photography, lithographs, digital art etc. The most important thought to remember is that art should make you happy.

Photograph: an evening exhibition at the One Eleven Gallery, Siem Reap
If you are interested in organising a tour with Siem Reap Art Tours as part of your Cambodia itinerary, get in touch with Wayfairer Travel's luxury travel consultants today.
We understand that booking trips, especially adventurous and alternative ones such as this can be intimidating, so get in touch; we can take the stress out of your holiday planning and organise a trip you won't forget!
Get in touch
Sign up to our newsletter
For more travel inspiration delivered straight to your inbox just fill in your details here
More inspiration from Wayfairer customers and travel specialist
Sign up to our newsletter
For more travel inspiration delivered straight to your inbox just fill in your details here