7 Best Places to Visit in December 2023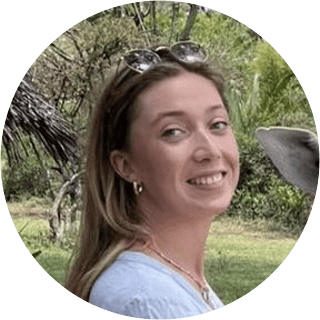 By Lucinda Elwood
November, 8, 2023

4 Min read
Our guide to the b

est places to visit in December to escape the chilly winter weather
December is an exciting and popular month to escape the chilly weather by returning to a warmer climate. Some fantastic destinations are off-season in December, the perfect time to visit to miss crowds, get a more intimate understanding of the country and explore an unfiltered landscape.
Many locations worldwide are perfect for a winter getaway, so read our guide to the best places to visit in December. Maybe one of these dreamy destinations will become your next big adventure.
1. Maldives
Temperature in December: 30ºC high; 25ºC low
Season: Dry season
Best for: Honeymooners, Families
One of the best places to visit in December is the Maldives, the epitome of a tropical paradise and heaven. Located in the Indian Ocean, the Maldives's dry season is in December, with low rainfall and a lovely temperature with plenty of sunshine. You can try many incredible excursions and activities in the Maldives, such as swimming with Whale Sharks and Manta Rays. The Maldives is home to some of the best snorkelling and scuba diving in the world; enjoy swimming with dolphins on your trip. Explore the stunning beaches, and the underwater world is breathtaking. You can see why it is said to be heaven on earth.
Check out our Maldives itinerary:
Where to stay:
Lux South Ari Atoll is spread across a private island and provides the ultimate off-grid experience. Alternatively, Dustit Thani Maldives is located on Mudhdloo Island, the Maldives' only UNESCO World Biosphere Reserve and is surrounded by natural beauty. Six Senses Maldives takes you to a secluded corner of the region; choose from luxury beachfront villas or beautiful villas looking over the crystal-clear water.
2. Costa Rica
Temperature in December: 27ºC high; 18ºC low
Season: Summer
Best for: Families, Honeymooners, Couples
Costa Rica is a trending travel destination known as an easy-going and relaxing country in Central America. From tropical jungles and volcanoes to the different coastlines, there is something for everyone when visiting beautiful Costa Rica. The Pacific Coast is the ultimate surfing destination, whilst the Caribbean coastline is perfect for those looking for a relaxing beach getaway. Alternatively, Costa Rica is rich with stunning landscapes and wildlife, and December is the perfect time to see humpback whales.
Check out some of our Costa Rica itineraries:
Where to stay:
Nayrara Tented Camp is located in La Fortuna in the heart of the jungle, with 21 luxury rooms and spectacular views. Alternatively, Pacuare Lodge is located on the banks of Río Pacuare and El Tesorito Creek, perfect for white-water rafting. Head to the coast to Arenas Del Mar, Manuel Antonio's only true beach-front resort and relax in this beautiful hotel surrounded by the jungle.
3. Uganda
Temperature in December: 28°C high; 16°C low
Season: dry
Best For: Families, Gorilla trekking, Honeymoon
December in Uganda is a popular time to visit with the rains just ended; expect rich, green landscapes making for the perfect conditions for Gorilla tracking. Venture out on a boat safari; this is an excellent time of the year as wildlife will be drawn to the water sources from dry land. For keen birdwatchers, this is also a great time to visit, with the rainy season ending and many migratory birds making their way to Uganda.
Where to stay:
If you want to go Gorilla Tracking in Bwindi National Park, stay at Buhoma Lodge, one of only two lodges in the park and close to the meeting point to go gorilla trekking. If you are visiting Queen Elizabeth National Park, Mweya Safari Lodge is the perfect place to explore and enjoy the breathtaking views from each room.
Check out some of our Uganda itineraries:
4. Madagascar
Temperature in December: 30°C high; 24°C low
Season: wet
Best for: Families, honeymoons
Madagascar will feel a world away from the cold December weather. It's also an extraordinary place as the world's fourth largest island, boasting thousands of plant and animal species. It is the perfect off-grid destination and a natural paradise, with wild rainforests and breathtaking white beaches outlining the rainforests, where you'll find gorgeous coral reefs and the bright blue waters of the Indian Ocean. If you're lucky, you might spot migratory humpback whales, dolphins, turtles, manta rays and dazzling schools of fish. Go to the rainforests to find famous lemurs and beautifully coloured chameleons.
Where to stay:
The crystal blue ocean is one of the highlights of Madagascar; stay at the luxurious Miavana on the east coast of Nosy Ankao. This hotel is the epitome of luxury and the perfect place to relax.
Check out some of our Madagascar itineraries:
5. Cambodia
Temperature in December: Around 30°C high; 20°C low
Season: dry
Best for: Families, honeymooners
December in Cambodia is a popular time to visit, with temperatures averaging mid-20s. However, the temperature can drop at night, which offers a cool respite from the sun. Although this is a busy time, everyone wants to visit this season. Explore the serene southern coast, including Sihanoukville and Kep, where dry conditions and warm ocean waters create an idyllic setting for diving and snorkelling. Koh Rong's waters teem with marine life during this perfect season.
Check out some of our Cambodia itineraries:
Where to stay:
Relax at the luxurious Song Saa Private Island, a treasure of pristine wilderness and harmonious luxury. Alternatively, venture into the wilderness and stay at Shinta Mani Wild, a jungle oasis of 15 custom-designed tents strewn over 1.5 kilometres of river. Another popular accommodation option is Knai Bang Chatt, comprised of 11 rooms and suites. It is in the enchanting fishing village of Kep, an off-the-beaten-track gem.
6. Sri Lanka
Temperature in December: 31°C high; 24°C low
Season: dry
Best for: Families
An island with everything, from beautiful white beaches, ancient ruins and sprawling national parks to elephants and leopards, Sri Lanka is the perfect holiday destination for all travellers. It's one of the best places to visit in December because it's a great time to see dolphins, whales and flying fish as they move to warmer waters. Sri Lanka has impressive, diverse landscapes, exhilarating adventures and authentic culture.
Where to stay:
Regarding where to stay in Sri Lanka, there are so many beautiful lodges; Gal Oya is a luxurious wildlife lodge on the edge of Gal Oya National Park and comprises nine thatched-roof bungalows and a family villa. Alternatively, Wallawwa is a tranquil retreat in Kotugoda, a stylish boutique hotel with 18 spacious rooms with beautiful views across the gardens. Fort Bazaar Hotel sits in a heritage building in Galle Fort, a UNESCO World Heritage site on Sri Lanka's southern coast.
Check out our Sri Lanka itinerary:
7. Laos
Temperature in December: 22°C high; 19°C low
Season: dry, sunny and cooler temperatures
Best for: Families, Honeymooners, Couples
Laos is a beautiful holiday destination for December. The weather is perfect for exploring Laos' ancient sites because temperatures are mild with little chance of rain. Laos has the impressive Mekong River flowing through the country's length, and going on a river cruise is very popular. Plus, taking to the waters is a fantastic way to see the spectacular scenery along the river banks. The capital city of Luang Prabang is a UNESCO World Heritage City, where, at dawn, monks enact the alms-giving ceremony. This is so worth seeing!
Where to Stay:
Luang Prabang Satri House is a luxury hotel located in the UNESCO-listed city. Another popular option is Le Sen Boutique Hotel, which bridges the gap between boutique & luxury; conveniently positioned near restaurants and bars and is a leisurely walk away from the lively night market.
Check out our Laos itinerary:
Are you ready to make one of these breathtaking destinations your next luxury holiday?
We understand that booking trips, especially adventurous and alternative ones such as this can be intimidating, so get in touch; we can take the stress out of your holiday planning and organise a trip you won't forget!
Get in touch
Sign up to our newsletter
For more travel inspiration delivered straight to your inbox just fill in your details here
More travel inspiration from Wayfairer customers and travel specialist
Sign up to our newsletter
For more travel inspiration delivered straight to your inbox just fill in your details here