Wayfairer Travel Guide: Japan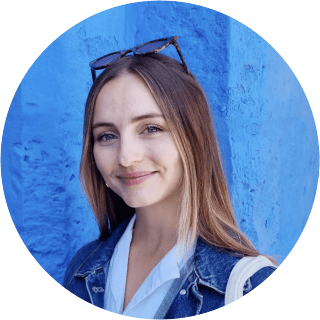 By Maggie Asbury
April, 14, 2023

4 Min read
Rich culture, delicious Japanese cuisine, epic cityscapes & natural landscapes
If you're planning a holiday to Japan, our travel guide will help you decide where and when to go, and what to do whilst you're there. Plus, our travel essentials section at the bottom of this page provides advice about flights, visas, vaccinations, currency and an information about travelling with medication.
Where to go in Japan
Our Japan holidays focus on the following areas:
Tokyo
Hiroshima
Kyoto
Osaka
Hakone
Shikoku
Takayama
Kanazawa
Naoshima
Mount Koya
Matsumoto
What to do in Japan
Things to do in Tokyo
Experience the unique atmosphere of old Japan at Shinjuku's Golden Gai
Discover the district of Asakusa and see the iconic Kaminarimon Gate ("Thunder Gate") at the entrance of Senso-ji Temple
Visit Shibuya and cross the road at the famous Shibuya Crossing, the world's busiest intersection
Watch the sunset over the city from Tokyo Skytree's Tembo Galleria observation deck 450m above sea level
Discover the tranquil oasis of the Emperor's Imperial Gardens, particularly spectacular during sakura (cherry blossom) season
Take a day trip from Tokyo to the seaside town of Kamakura and discover the Buddhist Zen temples and Shinto shrines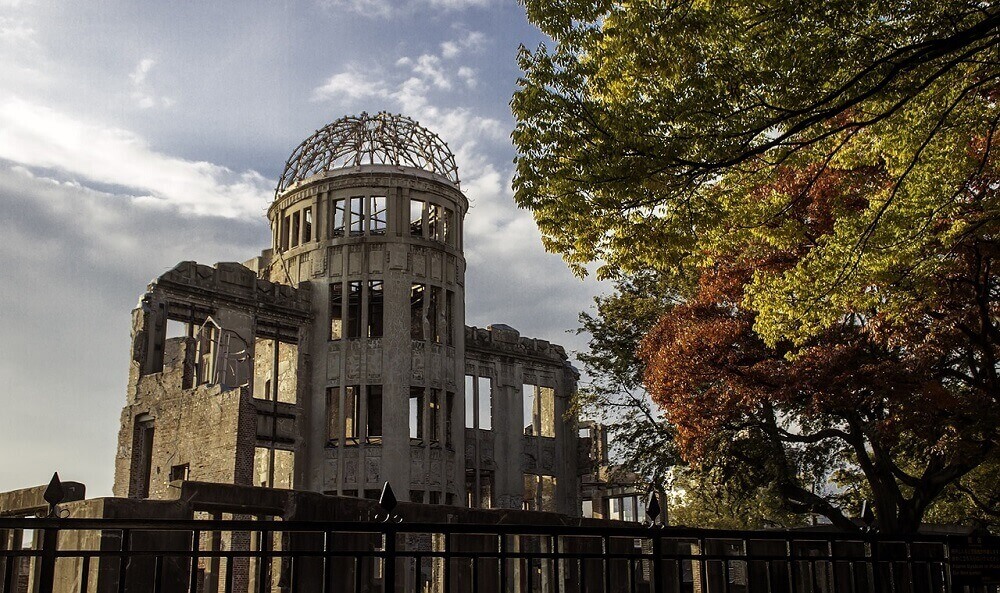 Visit Hiroshima Peace Memorial Park, which commemorates the explosion of the first atomic bomb, and the Peace Memorial Museum, which documents the atomic bombing of Hiroshima in World War II
Experience quintessential Japan with a relaxing dip in the hot spring bathhouses of Kinosaki Onsen
Take a day trip out to Miyajima Island to see the famous "floating" torii gate
Things to do in Kyoto
Discover Kyoto's 17 UNESCO World Heritage sites, including ancient temples, shrines and an historic castle
Visit Fushimi Inari Shrine, one of the most visited Shinto shrines in Japan
Explore the spectacular Arashiyama Bamboo Grove
Discover the historic Gion district, one of the most well-known geisha districts in Japan
Enjoy a panoramic view of the city at the Kyoto Tower
Visit Pontocho and dine at a restaurant overlooking the Kamogawa River
Enjoy the tranquil atmosphere at Eikando Zenrinji Temple
Climb to the top of Mount Kurama and relax in the hot springs
Things to do in Osaka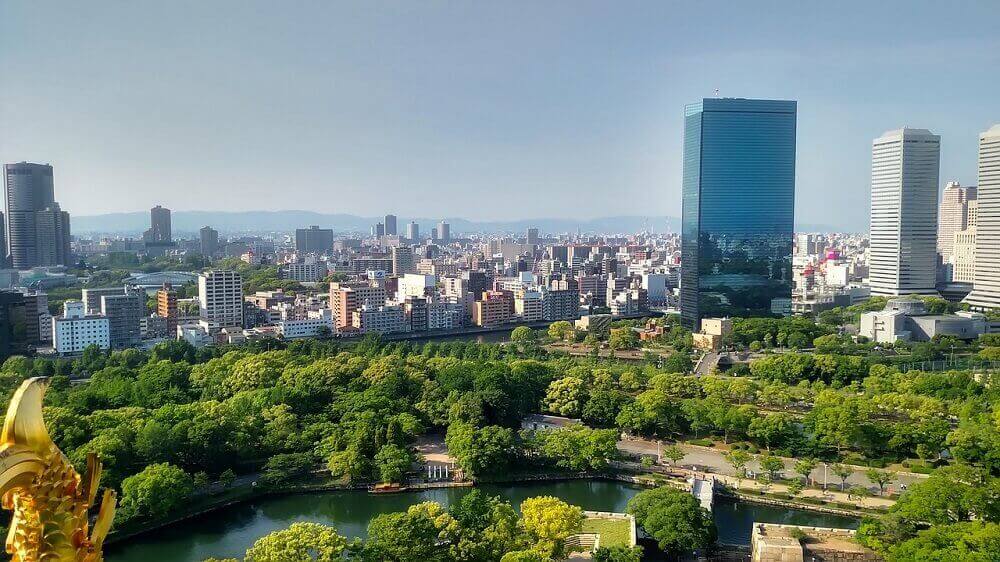 Explore the restaurants, cafes, bars and street stalls around the canals of the Dotonbori district and see the famous Glico Running Man sign, one of the city's most well-known landmarks
Enjoy a guided cycling tour of Osaka
Visit Shitennoji, Japan's first Buddhist temple
Visit Kuromon Ichiba Market, popular with tourists and locals alike
Discover Osaka Castle, the shining jewel amongst Osaka's tourist attractions and one of the most historically significant sites in Japan
Things to do in Hakone
Stay at Yamanochaya, a traditional ryokan guesthouse
Enjoy the natural beauty of Fuji-Hakone National Park and views of the snowy peaks of Mount Fuji (Fuji-san)
Boil eggs in the volcanic waters
Take a dip in the mineral-rich onsen baths
Explore the outdoor sculpture park and Picasso gallery
Things to do in Shikoku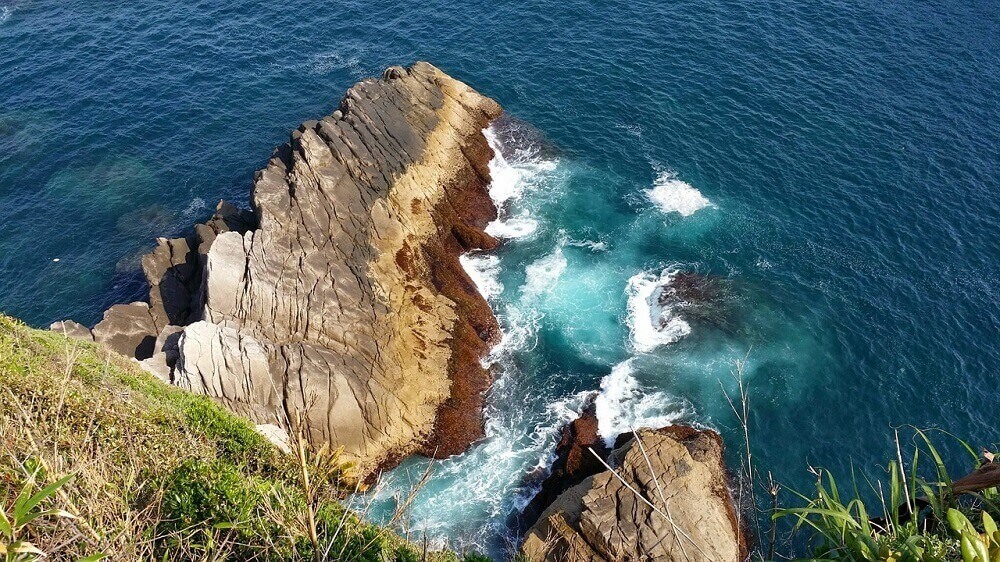 Visit Dogo Onsen Honkan, a wooden bathhouse that dates to 1894
Discover the beautiful landscape gardens of Ritsurin Koen in Takamatsu
Hike to the summit of Yashima Mountain and enjoy fantastic views of Takamatsu and the Seto Inland Sea
Explore the Iya Valley as part of a self-drive road trip
Discover the iconic architecture and nostalgic atmosphere of Sanmachi Suji, a group of three main streets at the heart of Takayama city
Buy local crafts at the morning markets on the Miyagawa River
Visit Takayama's many temples and shrines
Enjoy a sake tasting session at one of Takayama's micro-breweries
Join in with the Takayama Matsuri celebrations in April and October
Discover nearby villages, such as Shirakawago and Furukawa
Explore the old samurai residences of Nagamachi
Discover the quaint teahouses of the Higashi Chaya geisha district
Visit Kenrokuen, Japan's best and most celebrated landscape garden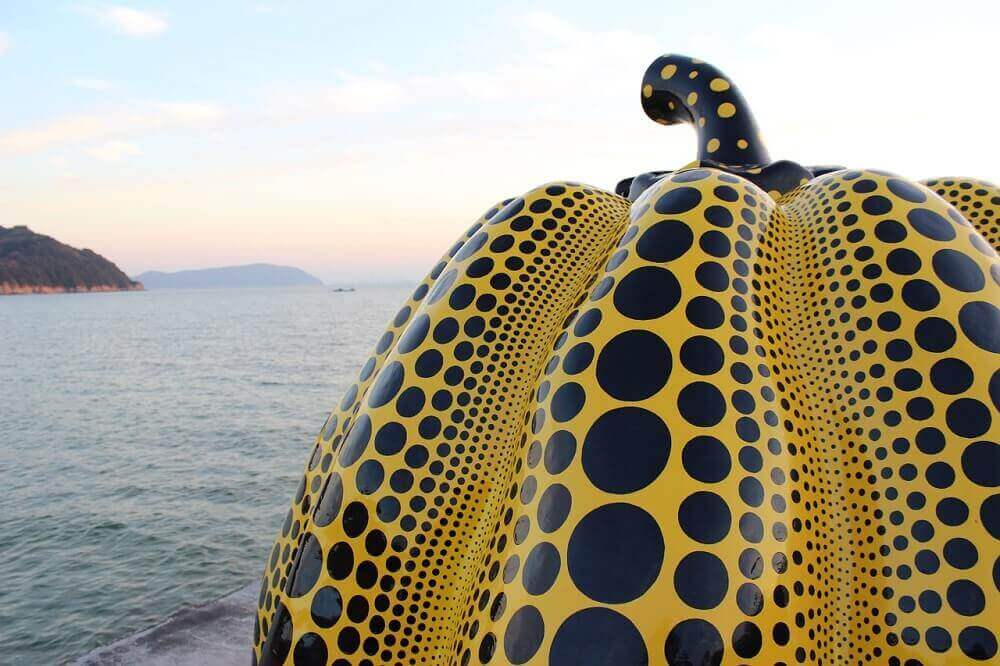 Stay at Benesse House, a contemporary museum and a boutique art hotel
Discover Naoshima's indoor and outdoor art installations, world-class galleries and quirky architecture on a private cycling tour
Enjoy a unique bathing experience at the I Love Yu bathhouse
Spend the night at Shojoshin-in, one of the largest and oldest temples in Mount Koya (Koya-san)
Join the Shojoshin-in's resident monks in an early morning prayer and chanting session
Learn about Buddhism with a lecture at a temple
Hike in the mountains surrounding Matsumoto
Visit the Matsumoto Castle (also known as the "Crow Castle"), one of Japan's most beautiful original castles in Japan
Take a dip at Asama Hot Springs
Discover Nakamachi Street, known for its traditional "kura" storehouses
Explore the city or local countryside by bicycle
Visit the Daio Wasabi Farm, the largest wasabi plantation in Japan
Learn about Japanese art and culture at the Japan Ukiyo-e Museum
When to go to Japan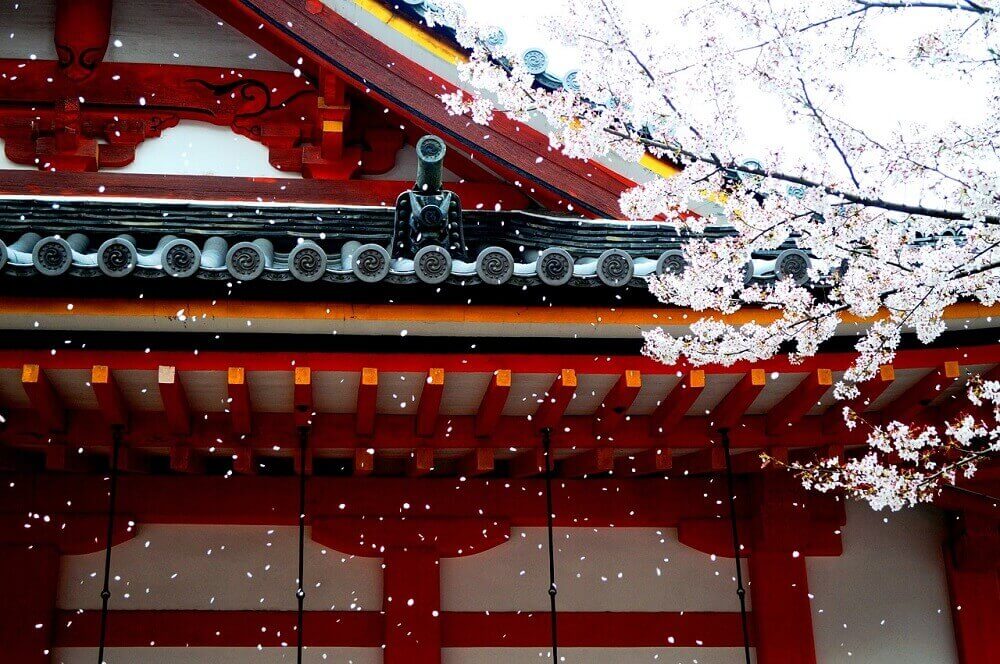 Japan is a spectacular year round destination, however it has four distinct seasons which means that choosing when to go to Japan depends on what you want to do and see during your visit.
Weather patterns and temperatures vary across the four main islands (Hokkaido, Honshu, Shikoku, and Kyushu). In our opinion, the best time to visit Japan is during spring (March-April) and autumn (October-November), when you can expect plenty of sunshine and very little rain, plus of you can witness the spectacular cherry blossom (sakura) season and autumn leaves (koyo).
During the summer months (May to September) cities such as Tokyo, Osaka and Kyoto are very hot and humid, and there's typically heavy rainfall throughout most of Japan during June and July (with the exception of Hokkaido, Japan's northernmost main island). During the winter months (December to February), days are cool and crisp, with heavy snowfall in Hokkaido and the Japanese Alps.
For further information about Japan's seasons please read our when to go to Japan guide or call one of our luxury travel specialists on 0203 143 4293.
Where to stay in Japan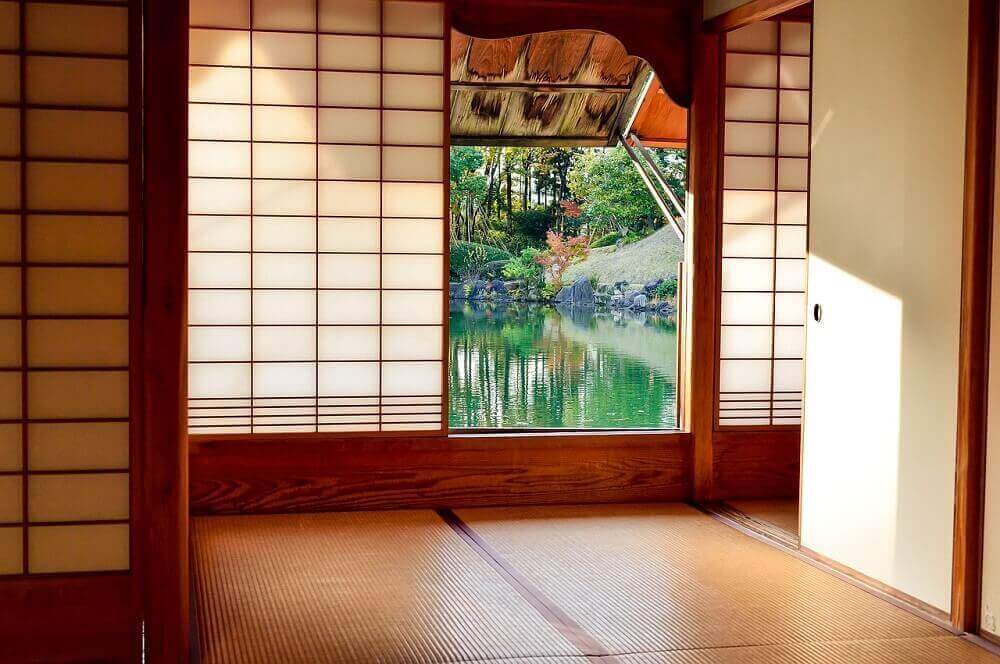 Our Japan accommodation ranges from modern, luxurious Western-style hotels (such as the Osaka Marriott Miyako, The Hyatt Regency Kyoto and The Gate Hotel Kaminarimon in Tokyo's Asakusa district), to authentic family-run ryokans (traditional Japanese inns). There's also an opportunity to stay at a Buddhist temple on Mount Koya (Koya-san) and at a contemporary museum and boutique art hotel on the island of Naoshima. You can view all our accommodation options at the bottom of our Luxury Japan Holidays page.
Itinerary ideas for Japan holidays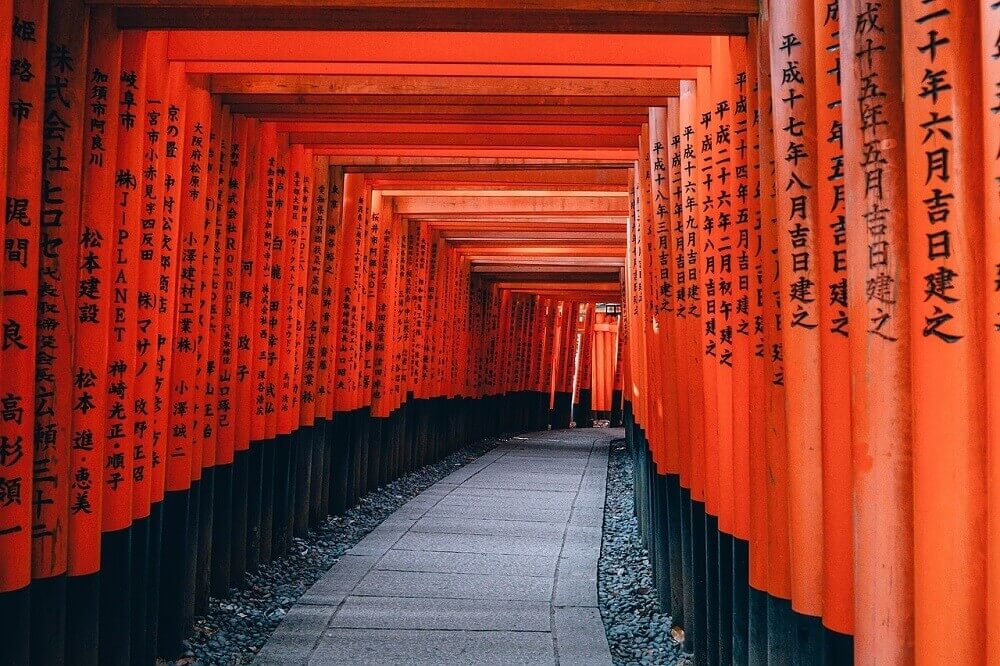 The suggestions below are examples of holidays which we can arrange and can be tailored to suit your personal preference.
This fantastic holiday is ideal for first-time visitors to Japan. The itinerary includes the exciting cities of Tokyo and Kyoto, plus Hakone National Park and the Japanese Alps.
This itinerary focuses on the food and art scene in Japan, plus it features unique experiences such as staying in temple lodgings in a Buddhist monastery on Mount Koya and spending the night at an art gallery/hotel on Naoshima Island.
This honeymoon itinerary starts in bustling Tokyo. Your next destination is the spectacular Fuji-Hakone National Park and then you'll spend time in the romantic city of Kyoto. From here, you'll travel on to Hiroshima and then you'll visit the hot spring destination of Kinosaki Onsen, before heading to Osaka where your Japan adventure comes to an end.
This itinerary is perfect for those seeking an authentic experience outside of Japan's futuristic cities. This tour includes a self-drive excursion around the picturesque Iya Valley and visits to Japan's lesser-known destinations. Read our Off the Beaten Path in Japan blog.
Responsible Travel in Japan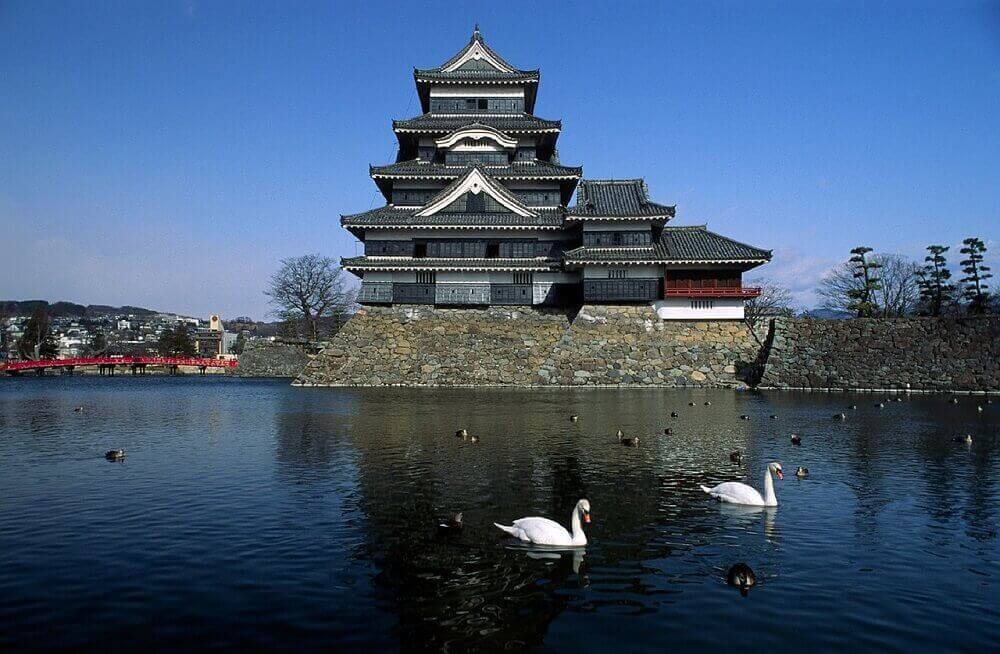 We encourage all of our clients who are visiting Japan to travel in a responsible and respectful manner. You can read our tips for responsible travel in Japan in our Responsible Travel Guide to Japan.
Travel Essentials for Japan
Arrival & Departure: Our Japan holidays start in either Tokyo or Osaka. You'll need to fly into Tokyo International Airport, commonly known as Haneda Airport, or Osaka Kansai Airport. Upon arrival, you'll be met by your own private driver who will transfer you to your first hotel.
Depending on your itinerary, you'll either finish your Japan adventure in Tokyo or Osaka. Whichever city you end in, we will arrange a private taxi transfer to take you back to the airport in time for your return flight home.
Flying time: London Heathrow (LHR) to Tokyo Haneda Airport (HND): 11 hours 40 minutes (direct). London Heathrow (LHR) to Osaka Kansai Airport (KIX): 13 hours 30 minutes (with one stop), however British Airways have announced a new direct route from Heathrow to Osaka, starting in March 2019.
Recommended airlines: British Airways, Japan Airlines
Currency: The unit of currency is the Japanese Yen (JPY). There are six different denomination coins in circulation: 500, 100, 50, 10, 5 and 1, as well as four denomination notes – 10,000, 5,000, 2,000 and 1,000.
The highest denomination note is the 10,000 yen note (Ichiman-en satsu in Japanese). Japan is still a cash-based society and relatively safe, therefore despite their high value you're likely to see plenty of 10,000 yen notes in circulation.
The exchange rate (as of August 2018) is UK£1 =143.144JPY, US$1 = 111.074JPY and €1 =130.150JPY
Visa requirements: British passport holders can enter Japan as a visitor for up to 90 days without a visa. Those with other passports should check the visa requirements with your nearest Japanese Embassy. You may need to provide evidence of a return or onward ticket and your passport should be valid for the proposed duration of your stay.
Medication: Travellers to Japan should be aware that the use or possession of some common prescription and over-the-counter medicines are banned under the country's strictly enforced anti-stimulant drugs law. The ban includes Vicks inhalers, medicines for allergies and sinus problems, cold and flu medication that contains Pseudoephedrine and some over-the-counter painkillers, including those containing codeine. Foreign nationals have been detained and deported for offences, therefore we advise you to check the status of your medication with the nearest Japanese Embassy or Consulate before you travel.
If you're travelling with prescription medication that is permitted under Japanese law, you're allowed to enter the country with up to one month's supply. You're advised to bring a copy of your prescription and a letter from your doctor stating the medical condition that the medication has been prescribed to treat.
Vaccinations: Visitors to Japan should consider the following vaccinations:
Seasonal flu vaccine - recommended for all travellers from November to April
Japanese encephalitis - recommended for visits of more than one month and for those travelling to rural areas between June and September
Measles, mumps, rubella (MMR) - two doses recommended for anyone born after 1956
Tetanus-diphtheria – re-vaccination is recommended every 10 years.
There is no need to take any anti-malarial medication. If you're visiting Japan in the summer or autumn you will encounter mosquitoes, therefore we recommend that you take mosquito repellent with you.
Japanese Language Tips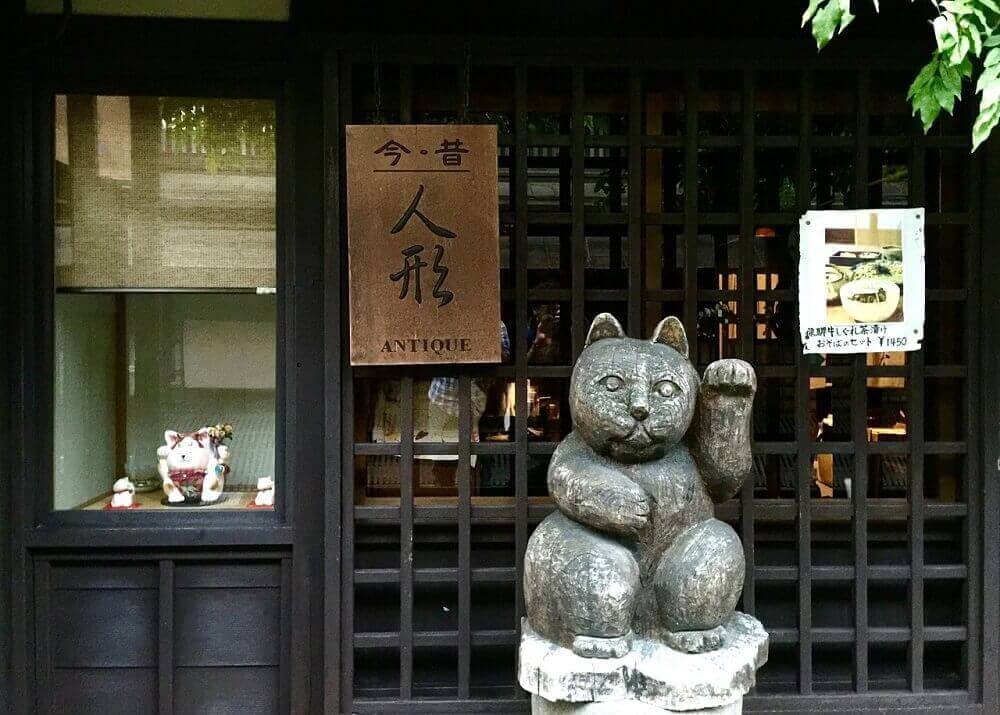 We encourage our clients to travel with a Japanese phrasebook and make an effort to learn some key words and phrases.
Hello: Kon'nichiwa
Please: Onegaishimasu
Thank you: arigatou gozaimasu
Cheers: Kanpai
How much? Ikura
When dining with others in Japan, it is customary and polite to say "itadakimasu" ("I gratefully receive") before eating and "gochisosama" ("thank you for the meal") after finishing the meal. For more about Japanese cuisine, read our Japan Food Guide.
If you'd like to plan a holiday to Japan, call our Luxury Travel Specialists for a chat about your dream trip or fill out our no-obligation enquiry form.
We understand that booking trips, especially adventurous and alternative ones such as this can be intimidating, so get in touch; we can take the stress out of your holiday planning and organise a trip you won't forget!
Get in touch
Sign up to our newsletter
For more travel inspiration delivered straight to your inbox just fill in your details here
More inspiration from Wayfairer customers and travel specialist
Sign up to our newsletter
For more travel inspiration delivered straight to your inbox just fill in your details here