Wayfairer Travel Guide: New Zealand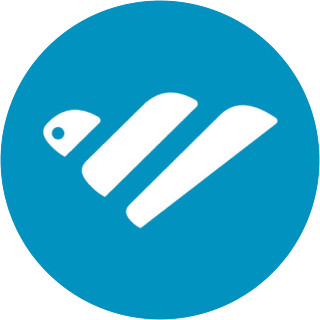 By Wayfairer Team
April, 14, 2023

4 Min read
Volcanic landscapes, endemic wildlife, Maori culture, plus exquisite Kiwi cuisine
If you're planning a holiday to New Zealand, our travel guide will help you decide where and when to go and what to do whilst you're there, plus our travel essentials section at the bottom of this page provides information about flights, visas, customs and quarantine requirements, medication and vaccinations, currency, advice about driving in New Zealand and an important note about the country's changeable weather.
Where to go
Our New Zealand holidays tend to focus on the following areas:
North Island
Auckland
Waiheke Island
Bay of Islands
Lake Taupo
Hawkes Bay (Napier)
South Island
Marlborough Sounds
Nelson
West Coast (including Hokitika and Glacier Country)
Canterbury – Christchurch (including Kaikoura)
Dunedin and the Otago Peninsula
Queenstown
Fiordland
Stewart Island
What to do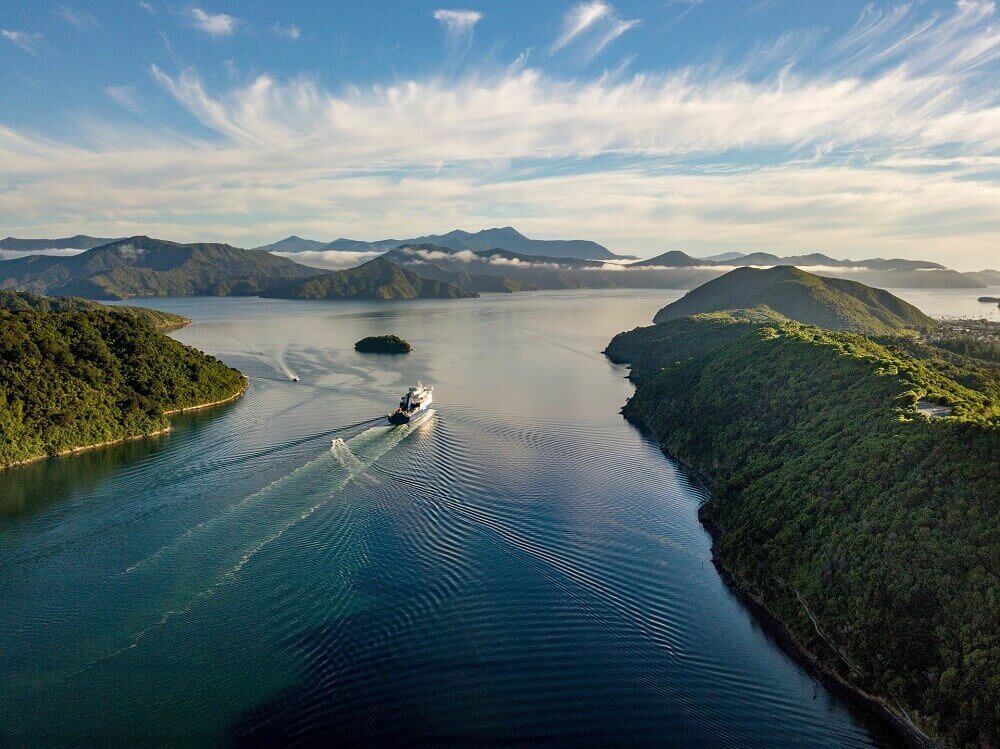 North Island
Take the ferry from Auckland to Waiheke Island to discover beautiful beaches, stunning vineyards and olive groves
Sail around the Bay of Islands and discover unspoilt beaches and ancient Maori culture sites
Explore the stunning lakes, spectacular mountain views and breathtaking natural landscapes of the Great Lake Taupo region
Visit the majestic Huka Falls
Participate in an exclusive Maori experience and learn about Maori culture with Tom Loughlin, a renowned tangatawhenua, a Maori chef and an outdoor expert
Explore the stunning wineries of Hawke's Bay
Discover the Art Deco architecture of Napier
Visit Waitomo's limestone caves and glowworm grottos
South Island
Explore the breathtaking region of Marlborough Sounds
Swim with wild dusky dolphins in their natural habitat off the coast of Kaikoura
Take a scenic helicopter flight over the Kaikoura Sea Canyon to view sperm whales from the tip to the tail
Explore the picturesque city of Christchurch on a double-decker bus
Stroll through the Christchurch Botanical Gardens
Take the TranzAlpine train from Christchurch across the Canterbury Plains via Arthur's Pass in the Southern Alps, to Greymouth on the west coast
Explore Dunedin and the Otago Peninsula
Discover the mountains and glaciers of Aoraki Mount Cook National Park
Visit the charming town of Hokitika on South Island's West Coast
Explore Fox and Franz Josef Glaciers, New Zealand's biggest and most accessible glaciers
Take a helicopter flight over Queenstown and the lakes, waterfalls and valleys of the Fiordland National Park
Take in the breathtaking scenery of the Milford Sound on a relaxing cruise
Enjoy activities such as bungy jumping, rock climbing, canyoning and skydiving in Queenstown, the "adventure capital of the world"
Experience a thrilling jetboat ride on the Shotover River
Visit Ben Lomond High Country Sheep Station
Discover the historic gold-mining town of Arrowtown
Visit the famous film locations of Glenorchy
Experience the simpler, slower lifestyle of Stewart Island, New Zealand's third largest island, located 30 kilometres south of South Island
When to go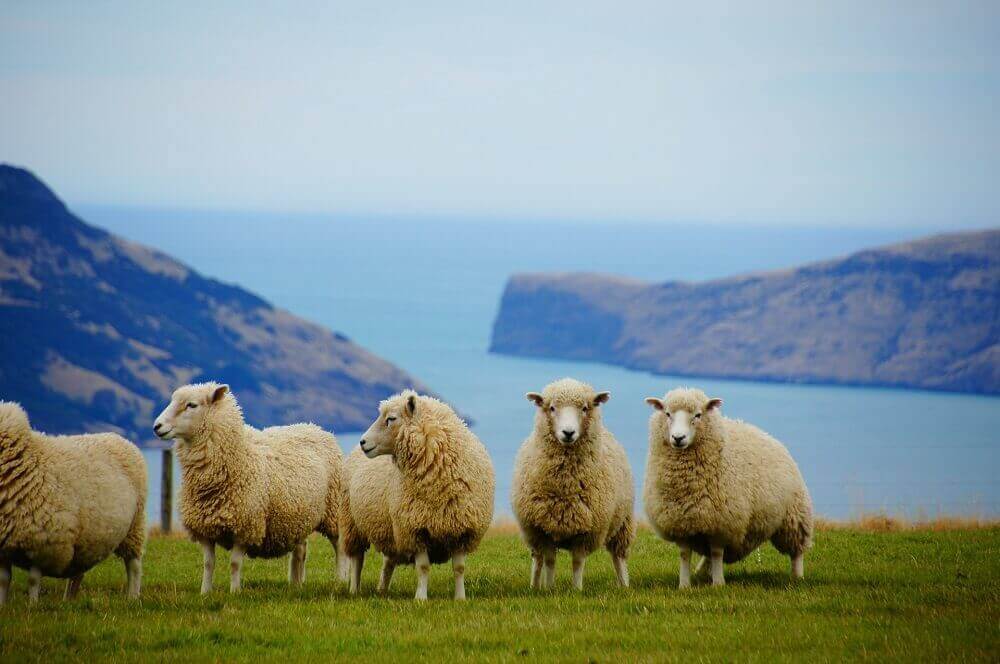 New Zealand is a spectacular year-round destination, however it has four distinct seasons which means that choosing when to go depends on what you want to do and see during your visit. The peak season runs from late spring to early autumn, which is October to April (New Zealand is in the Southern Hemisphere, therefore its seasons are opposite to those in the Northern Hemisphere).
If you plan to travel during these months, we recommend that you book as far in advance as possible to ensure availability at our recommended hotels, lodges and guesthouses and on specific tours, train journeys, helicopter flights, cruises etc.
For further information about New Zealand's weather please read our when to go guide or call one of our Luxury Travel Specialists on 0203 143 4293.
Where to stay
Our New Zealand accommodation ranges from luxury campsites and boutique lodges, to historic guesthouses and five-star hotels in city centre locations. You can view all our accommodation options on our New Zealand Holidays page.
Itinerary ideas
The suggestions below are examples of holidays which we can arrange, which can be tailored to suit your personal preference.
New Zealand Highlights - 14 days
This fantastic holiday is ideal for first-time visitors to New Zealand. The itinerary offers an opportunity to experience the best of both islands, with highlights including a helicopter flight over the over the lakes, waterfalls and valleys of Fiordland National Park, a cruise on the spectacular Milford Sound and whale watching in Kaikoura.
Luxury New Zealand - 14 days
This luxury itinerary starts in Auckland on North Island and from here you'll head to Waiheke Island for a gourmet food and wine tour, before discovering the limestone caves of Waitomo and participating in a full-day Maori cultural experience. Your next destination is Napier, where you'll discover Art Deco architecture and explore the local wineries, before flying to Christchurch on New Zealand's South Island.
From here, you'll take the TranzAlpine train west across the Canterbury Plains to Arthur's Pass in the heart of the Southern Alps, and then you'll explore Aoraki Mount Cook National Park and the Tasman Glacier before heading to Queenstown where your adventure ends.
Responsible Travel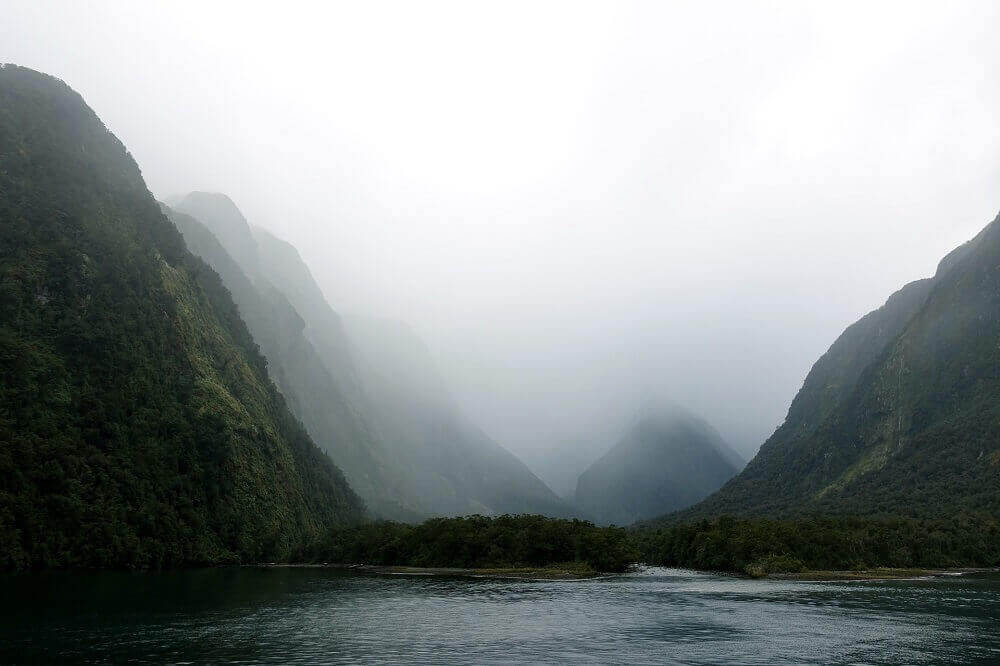 We encourage all of our clients who are visiting New Zealand to travel in a responsible and respectful manner. For more information, read our Responsible Travel Guide to New Zealand.
Travel Essentials
Arrival & Departure: Our New Zealand holidays start in Auckland. Upon arrival at Auckland Airport (AKL), you'll be met by a Wayfairer representative and driver who will transfer you to your hotel in the centre of the city. (Note: On our New Zealand Honeymoon you'll fly into Auckland and then transfer onto a flight to Kerikeri in the Bay of Islands).
Depending on your itinerary, you'll either finish your New Zealand adventure in Auckland or Queenstown. Whichever city you end in, we will arrange a private taxi transfer to take you back to the airport in time for your return flight home.
Flying time: The flying time between London Heathrow (LHR) and Auckland (AKL) is 24 hours (via Singapore or Dubai). Due to the long flight duration, you may wish to break your journey with a stop in either Singapore or Dubai. Speak to your Wayfairer Luxury Travel Consultant about stopover options.
Recommended airlines: Air New Zealand, Singapore Airlines, Emirates
Time difference: New Zealand is 12 hours ahead of London (North Island and South Island both lie in the same time zone)
Currency: The unit of currency is the New Zealand Dollar (NZ$). The exchange rate (as of October 2018) is UK£1 = 2.02916 NZ$, US$1 = 1.54072 NZ$ and €1 = 1.77377 NZ$
All major credit cards can be used in New Zealand, with Visa and MasterCard the most widely accepted. You'll find ATMs throughout the country; most visitors to New Zealand use their debit cards to withdraw cash at ATMs and this tends to be the most cost-effective and convenient way to get cash.
Tipping and Service Charges: Tipping in New Zealand is not obligatory, even in hotels, restaurants and bars, although of course you're welcome to leave a tip at your discretion. Hotels and restaurants in New Zealand do not add service charges to their bills.
Visa requirements: British passport holders can enter New Zealand as a visitor for up to six months without a visa provided you can satisfy an Immigration Officer that you meet the requirements of the immigration rules. Those with other passports should check the visa requirements with their nearest New Zealand Embassy.
You may need to provide evidence of a return or onward ticket.
IMPORTANT UPDATE: From 1 October 2019, visitors from visa-waiver countries must request an Electronic Travel Authority (ETA) prior to coming to New Zealand. You may also have to pay an International Visitor Conservation and Tourism Levy (IVL). For more information on the ETA and IVL, visit Immigration New Zealand.
Customs and Quarantine Requirements: Before you disembark from your aircraft, you will be given a New Zealand Passenger Arrival Card to fill in. This must be completed before you get to passport control. On the card you will need to declare what you are – or are not – bringing into the country. Please visit the New Zealand Customs Service website for further information.
New Zealand has very strict biosecurity procedures at its international borders to prevent the introduction of harmful pests and diseases. All risk goods must be declared or be disposed of in marked amnesty bins at air and sea ports. If you're unsure – declare.
Medication and Vaccinations: Visitors bringing in more than three months' supply of medication are advised to carry a doctor's certificate to avoid problems with New Zealand Customs and you will have to declare the medication on your New Zealand Passenger Arrival Card.
No specific vaccinations are required to enter New Zealand.
Driving in New Zealand: One of the best ways to discover New Zealand's breathtaking landscapes is either by car or motorhome. On selected Wayfairer itineraries we include "self-drive" days, where you'll pick up a hire car in one location and drop it off in another.
For example, on our New Zealand Highlights itinerary you'll collect a hire car in Picton and drive along the Pacific Coast to Kaikoura (driving time approximately two hours), and then after spending a couple of days in Kaikoura you'll drive to Christchurch airport (driving time approximately 3.5 hours), where you'll return your hire car.
You can legally drive in New Zealand for 12 months if you have either a current full driver's license in English or an International Driving Permit. You must carry your license or permit at all times when driving.
For tips and advice about driving in New Zealand please visit the official travel website for New Zealand.
New Zealand's changeable weather: New Zealand's weather can change very quickly and can be severe at times. A day that starts out warm and sunny can become cold, wet and windy extremely fast! If you're heading out into the bush, the mountains or onto the water, you should always check the weather forecast and be prepared for four seasons in one day.
We recommend that you check weather conditions and any alerts by DOC before you set out on a walk or hike. On sunny days, New Zealand's clear, unpolluted atmosphere and relatively low latitudes produce sunlight much stronger than Europe and North America, therefore we recommend that you wear a sunhat and suntan lotion.
Emergencies: If you have an emergency and need a response from the police, fire service, ambulance or search and rescue, the number to dial is 111.
Drone use in New Zealand: If you intend to use a drone whilst visiting New Zealand, you should be are aware of the country's rules and regulations surrounding their use. Please visit the Airshare website for further information.
If you'd like to plan a holiday to New Zealand, call our Luxury Travel Specialists for a chat about your dream trip or fill out our no-obligation enquiry form.
We understand that booking trips, especially adventurous and alternative ones such as this can be intimidating, so get in touch; we can take the stress out of your holiday planning and organise a trip you won't forget!
Get in touch
Sign up to our newsletter
For more travel inspiration delivered straight to your inbox just fill in your details here
More inspiration from Wayfairer customers and travel specialist
Sign up to our newsletter
For more travel inspiration delivered straight to your inbox just fill in your details here