Wayfairer Travel Guide: Thailand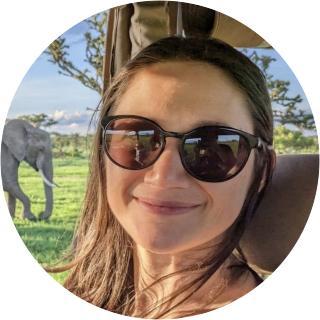 By Kat MacLeod
April, 14, 2023

4 Min read
If you're planning a holiday to Thailand our travel guide will help you decide where and when to go and what to do whilst you're there.
Thailand is a fantastic destination for a relaxing beach holiday, but there's far more to the 'Land Of Smiles' than gorgeous white sandy beaches.
We encourage you to discover Thailand's history, culture and spectacular scenery by visiting bustling Bangkok and the cultural capital of Chiang Mai, trekking in the remote hill tribe region in the north, learning about the history of Kanchanaburi, exploring the caves, lakes, waterfalls and dense rainforest of Khao Sok National Park or joining the exciting Songkran festivities in April.
Where to go in Thailand
Here at Wayfairer our Thailand holidays tend to focus on the following areas: Bangkok, Kanchanaburi, Erawan National Park, Ayuthaya, Sukhothai, Chiang Rai and the Golden Triangle, Chiang Mai, Khao Sok National Park, Koh Samui, Koh Lak, Krabi, Phi Phi islands
Pagoda at Chaing Mai
What to do on your Thailand holiday
Visit ancient Buddhist temples such as the impressive Grand Palace, Wat Phra Kaew, Wat Po in Bangkok
Celebrate the magical festivals of Loi Krathong and Yi Peng in Chiang Mai
Swim in the waterfalls at Erawan National Park
Eat street food in Bangkok
Visit the Thailand-Myanmar border town of Mae Sai
Dive or snorkel in the Andaman Sea on the west coast
Discover the ancient temples of Ayuthaya and Sukhothai
Visit the Khao Sok National Park and enjoy activities including kayaking down the river, trekking through the jungle and exploring remote waterfalls, secret caves and hot springs
Join in with the exciting Songkran (Thai New Year) festivities
Visit a hill tribe village in northern Thailand and learn about Hmong and Lahu cultures
Try adventure activities such as rock-climbing, kayaking, diving, snorkelling and horse-riding in southern Thailand
Learn how to cook an authentic Thai Green Curry at a cooking class
Enjoy activities such as trekking and bamboo rafting in Chiang Dao in northern Thailand
Visit Chiang Mai's vibrant and colourful night market where local hill tribe women sell beautiful blankets, silk scarves, embroidered bags and handmade silver jewellery
Hike up to the Viewpoint on Phi Phi Island for spectacular panoramic views
Enjoy a sunset kayaking trip to Wang Long Bay (Phi Phi) and snorkel in Maya Bay
When is the best time to visit Thailand?
Thailand has a tropical climate consisting of three distinct seasons: 'hot' (March–May), 'wet' (June–October), and 'cool' (November–February).
Southern Thailand is less defined in terms of seasons and only really experiences the wet and hot seasons, and the beaches and islands on either side of the Thai Peninsula are out of sync with each other –the west coast's wettest months are between April and October, whilst the east coast experiences heavy rain between September and December. Typically the best time to travel to Thailand is during the cool season, however it really does depend on exactly where you're going.
Where to stay in Thailand
Here are some examples of the fantastic accommodation we use in Thailand –
Anantara Riverside Bangkok Resort
Set amid 11 acres of tropical gardens on the banks of the Chao Phraya River, the Anantara Riverside Resort provides a wonderful retreat from the hustle and bustle of Bangkok's streets. The layout is spacious and buildings are dotted around an attractive leafy garden, creating a resort feel. The 408 rooms and suites form a u-shape around the large swimming pool, with riverside rooms offering a direct view over the Chao Phraya River.
Guests are spoilt for choice when it comes to dining options as there are 10 restaurants and bars across the resort, including renowned Japanese Teppanyaki steakhouse, Benihana, and Polynesian bar and Pacific Rim restaurant, Trader Vic's.
Anantara Riverside Resort is a Wayfairer favourite and we think that it is a perfect option for those who want to stay in central Bangkok, but still enjoy a little peace and tranquillity.
Our Jungle House, Khao Sok
With its sheer limestone peaks Khao Sok National Park is the most spectacular national park in Thailand, and one of the country's best preserved habitats for tropical wildlife and flora.
Our Jungle House is a stylish rainforest resort situated on 25 acres of privately owned rainforest next to the Klong Sok River on the edge of Khao Sok National Park in Southern Thailand. Our Jungle House has 11 tree houses and 10 garden bungalows - the newest treehouse, 'Happy Nest' is a double-story family-sized tree house that sleeps 4-6 people.
The property is a 10-minute walk from the Khao Sok National Park entrance, where you can enjoy activities such as kayak trips with local guides, guided jungle walks and jungle survival trips, night safaris and tubing down the Klong Sok river.
Melati Beach Resort, Koh Samui
Melati Beach Resort is a luxurious beachfront resort located at Thongson Bay on Koh Samui. Surrounded by rainforest, the resort is situated on a secluded stretch of pristine beach with crystal-clear blue sea and views of Koh Pangan.
The rooms have a stylish Thai décor and are well-equipped with modern conveniences such as TVs and mini-fridges. If you're travelling with children, we recommend the Family Pool Villas which have two bedrooms and a private pool. Pool Villas and Pool Villa Suites offer private pools and sun loungers. Grand Deluxe Rooms are set in two-storey buildings with an outdoor bath on the balcony (although they are the only villas without a private pool).
At Melati Beach Resort you can enjoy cocktails at The Sea View Bar and fantastic dining at two excellent restaurants - Kan Sak Thong and The View. Or if you prefer you can enjoy a romantic dinner on the beach or a BBQ in the privacy of your villa.
Itinerary Ideas for Thailand
The suggestions below are examples of holidays which we can arrange, however they can be tailored to suit your personal preference.
Northern Thailand Adventure - 7 days
Explore the mountainous Golden Triangle region and enjoy activities including trekking, a visit to an elephant sanctuary, bamboo rafting and a Thai cooking class.
Elephant Nature Park
Southern Thailand Holiday - 8 days
Visit the Khao Sok National Park, Krabi and the idyllic Phi Phi Islands. This popular holiday offers the opportunity for rock climbing, bamboo rafting, kayaking, diving, snorkelling, jungle trekking or simply relaxing on the beach.
Highlights of Thailand - 9 days
From Bangkok you'll travel north to Kanchanaburi and then onwards to the ancient former capital of Ayutthaya where you'll enjoy a cruise on a converted rice barge and stay overnight with a Thai family in a local homestay. You'll also spend a night at the Lampang Elephant Conservation Centre in Chiang Mai and a day in the countryside in Chiang Dao.
Responsible Travel in Thailand
We are committed to responsible, sustainable and ethical tourism and we're proud to work with a fantastic supplier in Thailand that wholeheartedly shares our core values with regards to responsible tourism. You can read more about our responsible tourism values here.
We encourage all of our clients who are visiting Thailand to travel in a responsible and respectful manner to ensure that tourism has a positive impact on the economy, the environment, and the local communities. You can read our guide to responsible travel in Thailand here.
Travel Essentials
Flying time: London to Bangkok: 11 hours 30 minutes (direct)
Recommended Airlines: British Airways, Thai Airways,
Time Difference: Bangkok (ICT) is 6 hours ahead of London (BST)
Currency: Thai Baht (THB). The exchange rate is approximately UK£1 = THB 43.77, US$1 = THB 33.61 and €1 = THB 38.85
Visa Requirements: You will need a passport with at least one blank page and six months' validity. For most nationalities, a visa is not required for stays of up to 30 days. Click here for further information about visas.
Vaccinations: Visitors to Thailand should ensure that they have Hepatitis A, Typhoid and Tetanus vaccinations. Other vaccinations may also be required.
There is a high risk of malaria in the rural, forested borders of Thailand with Cambodia, Laos and Myanmar, therefore anti-malaria medication is recommended and you should take precautions to avoid mosquito bites. There is a very low risk of malaria in the remaining areas of Thailand including Kanchanaburi, however you should take precautions to avoid mosquito bites by wearing long sleeves and long trousers especially after sunset, using insect repellents on exposed skin and sleeping under a mosquito net.
There is no risk of yellow fever in Thailand, however, there is a certificate requirement. Under International Health Regulations a yellow fever vaccination certificate is required for travellers arriving from countries with risk of yellow fever transmission and for travellers who have transited for more than 12 hours through an airport of a country with risk of yellow fever transmission. Click here for further information about yellow fever vaccination certificates and recommended vaccinations for Thailand.
Language Tips
We encourage our clients to travel with a Thai phrasebook and make an effort to learn some key words and phrases.
If you're male, you end sentences with the word (khrup/krap) similarly if you are female, you end your sentences with the word (ka/kap). This is used to make your sentence or question polite and respectful.
Hello – Sawadee khrup/ka
How are you? - Sa bai dee mai khrup/ka
Goodbye – La gorn khrup/ka
Yes – Chai (khrup/ka)
No – Mai (khrup/ka)
Maybe – Aaj ja (khrup/ka)
Thank you – khop khun (khrup/ka)
Sorry/excuse me – Khor thoad khrup/ka
I would like to order- sang aa-haan
Recommended Reading
From Rattawut Lapcharoensap's 'Sightseeing' to Alex Garland's cult novel 'The Beach' there's a long list of fascinating books about Thailand, all guaranteed to build your excitement for an upcoming trip - if you have one booked - or inspire you to start planning your next adventure.
If you'd like to plan a holiday to Thailand, please call our Luxury Travel Specialists or send an online enquiry to start your journey.
We understand that booking trips, especially adventurous and alternative ones such as this can be intimidating, so get in touch; we can take the stress out of your holiday planning and organise a trip you won't forget!
Get in touch
Sign up to our newsletter
For more travel inspiration delivered straight to your inbox just fill in your details here
More inspiration from Wayfairer customers and travel specialist
Sign up to our newsletter
For more travel inspiration delivered straight to your inbox just fill in your details here