10 Christmas Gift Ideas for Travel Lovers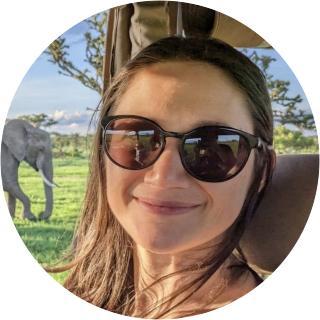 By Kat MacLeod
April, 14, 2023

4 Min read
Christmas gift ideas that the travel lovers in your life will adore
Looking for the perfect gift for the travel lover in your life this Christmas? Well, nobody knows travel quiet like we do - it's in our blood! So, I checked with in with The Wayfairer Team to see what sort of gifts they would love to receive this Christmas and here's what they came up with...
1. An accessories pouch
Organization is key when navigating airports and multi-destination holidays and an accessories pouch like this one from Matt&Nat can make all the difference to your travel experience. Keep your documents, devices and personal items all in one easy-to-access place.
2. A travel journal
Journaling is a great, lost artform and a wonderful way to stay present on your trip and record memories from your holidays. Especially those that are action packed where every day is different and you're too easily caught up in the action! Top Tip: be sure to leave some blank pages and spaces in your journal to add your favourite photographs.
3. Amazon Kindle Paperwhite
Gone are the days of mountains of paperback novels dominating your baggage allowance. Traveling with a kindle means you can read wherever, whenever you'd like and these are so light that you'll barely notice they are there. The kindle paperwhite also emits an incredibly small amount of blue light, unlike other devices, so your sleep is not affected when you're trying to nod off.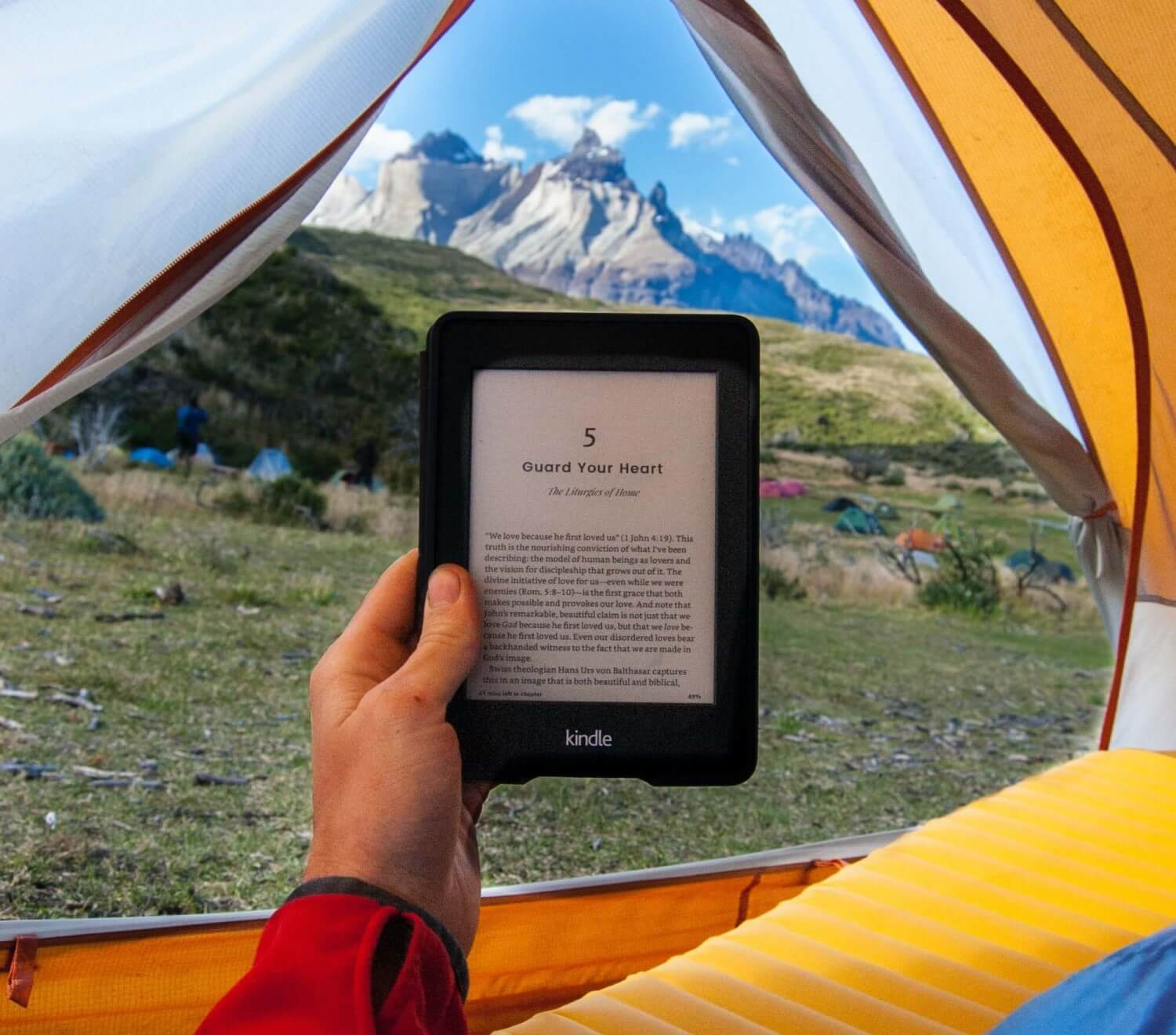 A book with a view in Patagonia, Chile.
4. Noise cancelling headphones
This is a great Christmas gift idea for your travel loving friends or family who have a long-haul trip coming up. They can load up their smartphone with audiobooks, podcasts and great music to keep them company on long, boring stretches of travel and drown out the background noise.
5. A portable charger
There's not a lot more annoying than waking up early for a game drive in Botswana, grabbing your camera out of your bag and realising the battery is dead and you can't charge it! That's a whole morning of incredible game viewing that you can't capture. It'll be Sod's Law too that that's the day you witness something absolutely incredible that would make for an epic shot! A portable charger can save the day.
6. A sleeping mask
A sleeping mask is possibly the most underrated but wonderful Christmas gift for travel lovers. Long haul flights and sleeping in strange hotel rooms can be really disruptive to sleeping patterns and it's hard to enjoy a holiday when you're tired. You can pop a sleeping mask into a stocking or choose a sumptuous, luxury sleeping mask that will be appreciated for years to come, like this one.
7. Travel cubes
We've all had those frustrating moments where we're rummaging around in our bag looking for that one item you are so sure you packed "just there" but now it's lost in mountains of shirts, pants and underwear. Travel cubes make life on the road a little easier and ensure you spend more time doing what you love and less time with your head buried in a suitcase!
8. An East African Kikoy
Kikoys are brilliant. Originally a men's wrap, the kikoy is now a staple clothing piece to every East African's wardrobe. Worn as a skirt, sarong, dress or scarf by both men and women, kikoys are all great to have handy for lots of situations when you're traveling; wiping camera lenses or sunglasses, keeping the sun off your neck and long hair out of your face in the wind.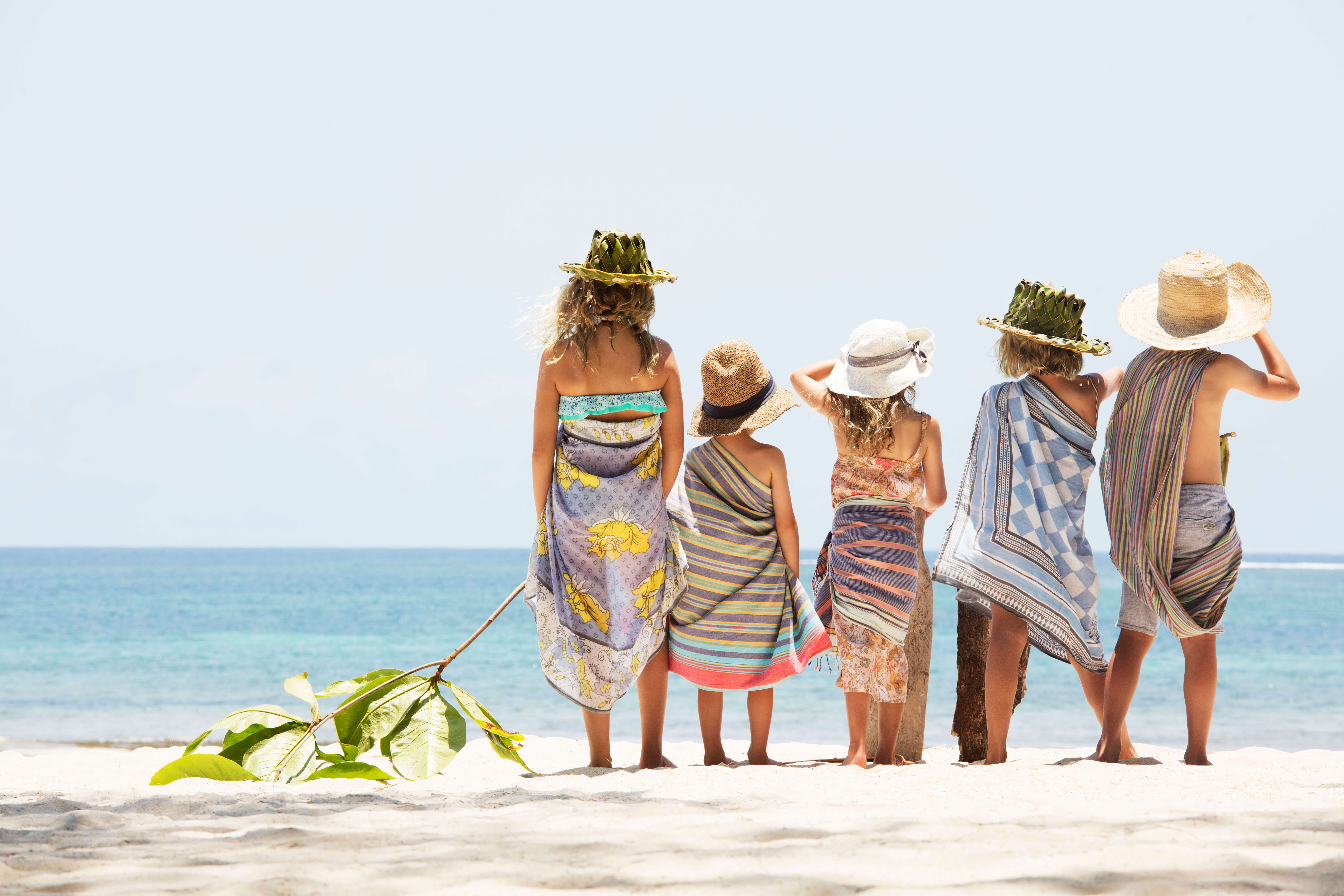 The kids all wrapped up in Kikoys at Kinondo Kwetu in Kenya
9. The perfect duffel
You may be tempted to take a wheelie case with you wherever you go, and for city breaks this certainly works well. But a lot of destinations don't take kindly to hard-shell bags. For example, on most small airplane flights in remote destinations, hard-shell bags simply don't fit in the baggage hold so they won't be accepted. This is a great duffel from Patagonia, which also has backpack straps, making it easy to carry.
10. Adopt a baby gorilla
I've saved the best for last. Give a heartfelt gift and make a difference in the fight for gorilla conservation in Virunga National Park in the Congo. As well as being able to say "I got a gorilla for Christmas" as part of their gift set, your giftee will receive a digital welcome booklet containing all they need to know about the Senkwekwe Centre, its infamous residents, and Virunga's mountain gorilla conservation efforts. They'll also receive a downloadable adoption certificate, a Senkwekwe poster, and desktop and mobile wallpaper. Click here to find out more.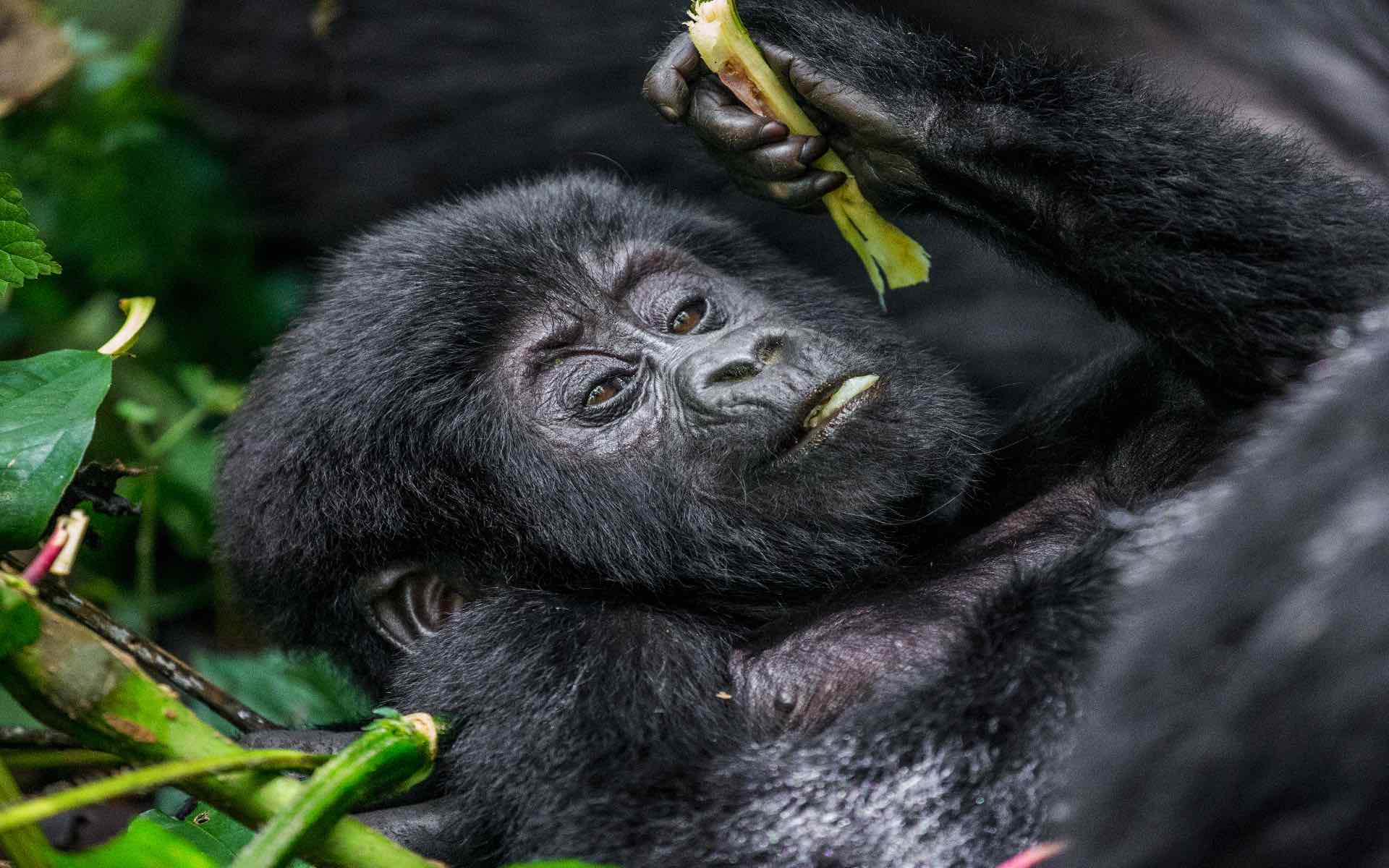 Get up close and personal with wild mountain gorillas in Rwanda
We hope that's left you inspired and made your Christmas shopping a little easier this year. The next big question is, where to next?
Speak to our Luxury Travel Experts and get started planning your next big adventure.
We understand that booking trips, especially adventurous and alternative ones such as this can be intimidating, so get in touch; we can take the stress out of your holiday planning and organise a trip you won't forget!
Get in touch
Sign up to our newsletter
For more travel inspiration delivered straight to your inbox just fill in your details here
More travel inspiration from Wayfairer customers and travel specialist
Sign up to our newsletter
For more travel inspiration delivered straight to your inbox just fill in your details here