Responsible Travel Guide: New Zealand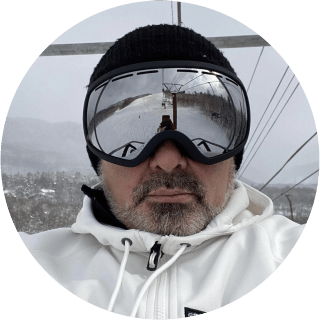 By Jason Stevens
April, 14, 2023

4 Min read
Learn about Maori culture, New Zealand's endemic wildlife and conservation practices
At Wayfairer, we are committed to responsible, sustainable and ethical tourism in New Zealand and around the world, so we're proud to work with a fantastic local operator in New Zealand that shares our values with regards to responsible tourism. We have also chosen to work with hotels, lodges, guesthouses and campsites which are committed to sustainable tourism and follow environmentally responsible practices with regards to recycling and energy conservation.
We encourage all of our clients who are visiting New Zealand to travel in a responsible and respectful manner, to ensure that tourism has a positive impact on the economy, the environment and the local communities.
We also urge our clients to follow the Tiaki Promise. The Tiaki Promise is an initiative launched by New Zealand Tourism to encourage visitors to experience the country in a way that keeps them safe, protects the natural environment, respects all cultures, and preserves the country for future generations. Tiaki means to care for people and place in New Zealand's native language Te Reo Māori and the Tiaki Promise is an invitation to visitors to care for New Zealand alongside Kiwis.
Here are our tips for responsible travel in New Zealand:
Tour Guides
If you're travelling to New Zealand on a Wayfairer holiday, you'll discover the country's main tourist sites and less visited destinations with expert local guides. Depending on your itinerary, you may have an opportunity to experience Maori culture with a Maori guide.
At Wayfairer, we believe that using local guides (rather than UK-based guides) is important, as it helps generate local incomes and creates jobs, plus it offers a more authentic travel experience.
Maori Culture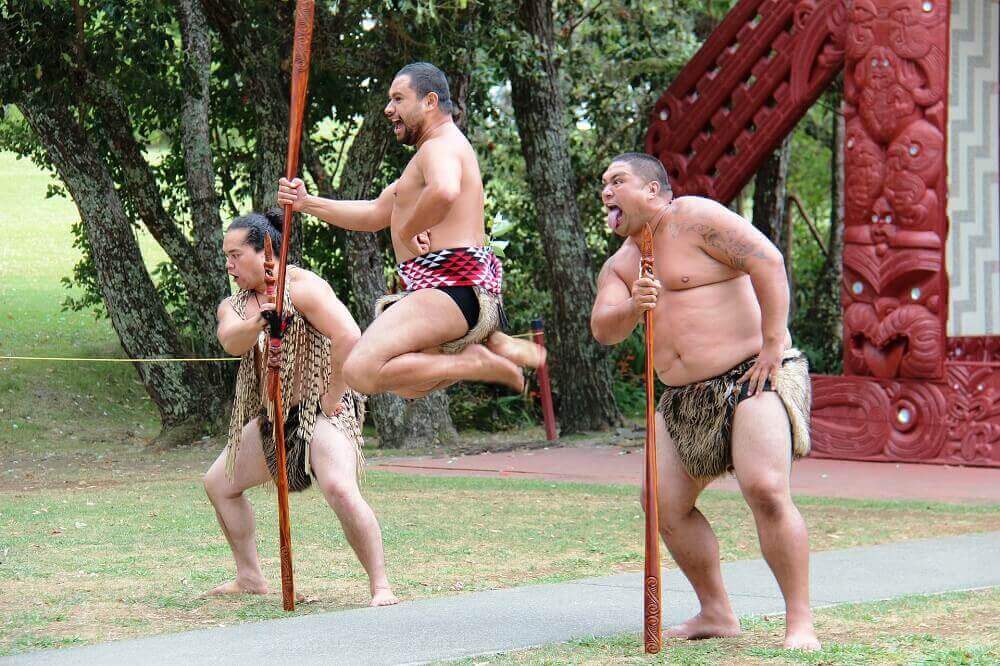 Maori are the tangata whenua (people of the land), the indigenous people, of New Zealand. They came to New Zealand around 700 years ago from Polynesian islands and today they make up approximately 15% of the population.
Maori culture and language is an important part of everyday New Zealand life. Meeting and interacting with Maori New Zealanders will give you an insight into the country, its people and culture.
In our itineraries, we offer opportunities for authentic Maori experiences including walking tours through ancient forests, visiting a marae (a sacred meeting ground), watching a pounamu (greenstone) carving demonstration and learning about fascinating myths and legends from Maori guides.
As a responsible tourist, we urge you to treat Maori people, ceremonial events and sacred sites with respect and we encourage you to do some research into Maori traditions and the heritage of New Zealand's first inhabitants before you travel. We believe that by gaining a deeper understanding about Maori culture, you're likely to have a much more interesting and meaningful travel experience.
Accommodation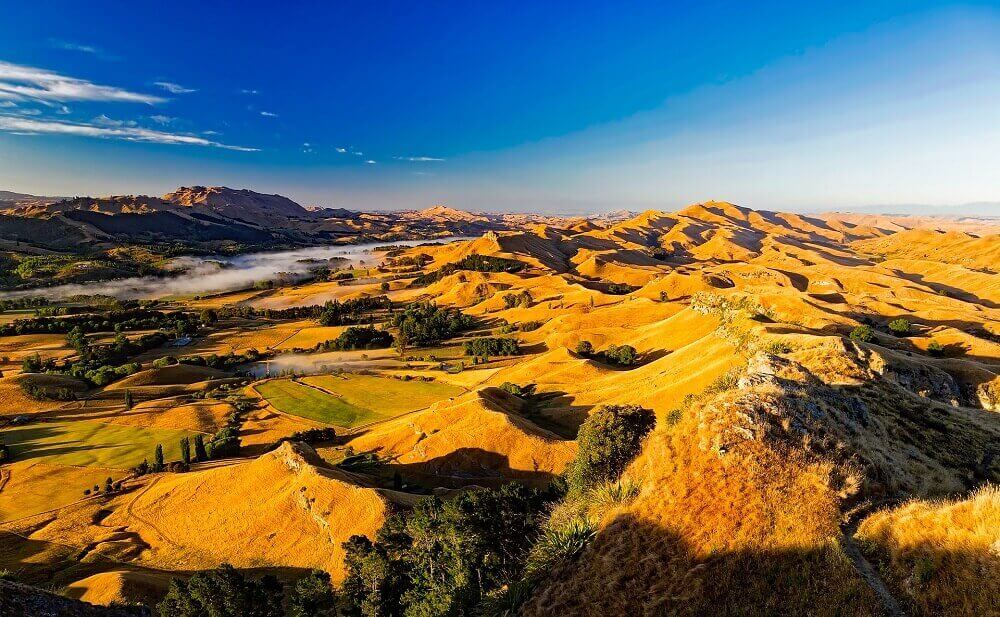 If you're planning a trip to New Zealand we recommend that you choose small local hotels, lodges, guesthouses and campsites, rather than international chain hotels. This helps to support local communities and allows you to experience true Kiwi hospitality.
On our New Zealand tailor-made holidays we try, wherever possible, to use locally-owned and -managed hotels, lodges, guesthouses and campsites, as we believe that it provides a more authentic experience for our clients.
We ask our clients to follow any environmental policies that their hotel, lodge, guesthouse or campsite may have in place. Many of the properties we use offer guests the option not to have their towels washed everyday and by reducing the quantity of towels they wash, they reduce water consumption, energy and use of detergents.
You should also ensure that you turn off or turn down the air conditioning in your room when you do not need it, and ensure that you switch off the lights when leaving your hotel room.
Wildlife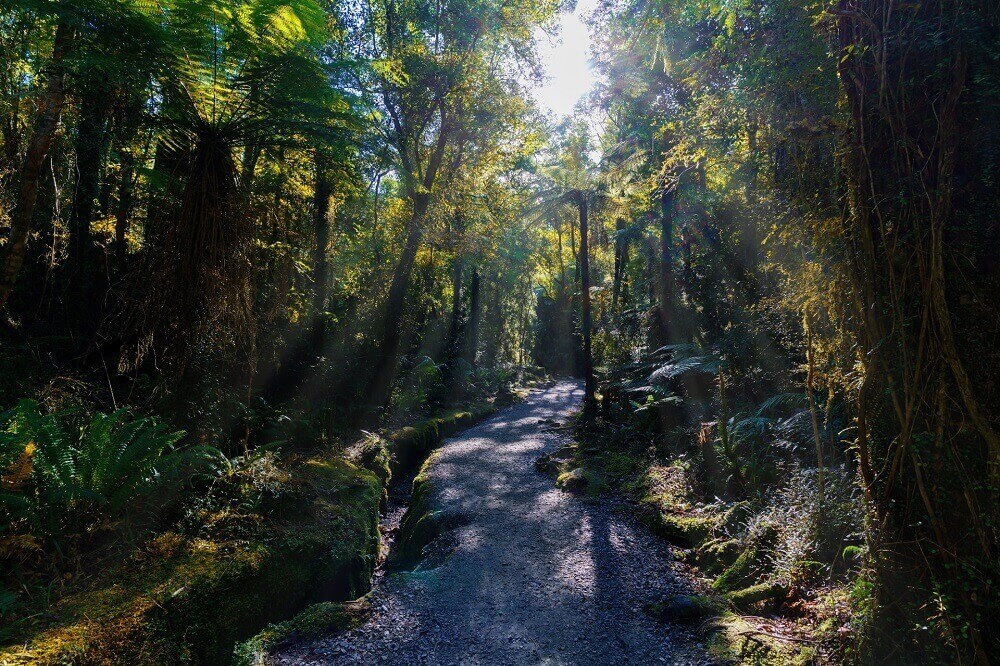 Due to its historic isolation, New Zealand is a fascinating wildlife destination. In terms of marine life, it's also one of the best places in the world to see sperm whales, plus there are different species of dolphins, and occasionally you can see orcas or other big whales. Back on land, New Zealand's fur seal colonies can be found in Kaikoura, Dunedin, Wellington and other destinations.
If you choose to join a marine wildlife watching excursion, it is important that you choose a tour operator that has a SMART (Sustainable Marine Mammal Actions in Recreation and Tourism) permit, supplied by New Zealand's Department of Conservation. In order to maintain their SMART permit, tour operators must act in a sensitive and responsible manner around whales, dolphins, seals and other marine life, to ensure that they have minimal impact.
At Wayfairer, we offer whale and dolphin watching excursions by boat and air, and we partner with responsible local companies who hold a Department of Conservation SMART operator permit, as we can ensure that these local companies are committed to the conservation of New Zealand's marine mammals.
Before you travel, we recommend that you take a look at the Department of Conservation's website, which has simple rules about observing dolphins, whales or seals in New Zealand, as well as details of the Marine Mammals Protection Act.
Environment
As a responsible tourist, you should help keep New Zealand's towns, cities, parks, beaches and native bush litter free. Please ensure that you put all your rubbish - plastic bottles, cans etc. - into the appropriate recycle bins found in parks, train stations and other public places.
Tap water is safe to drink in New Zealand, therefore we recommend that you travel with a refillable bottle to avoid buying plastic bottles of water. Refuse plastic bags when shopping and bring your own reusable bag with you.
If you're planning a trip to New Zealand, we hope that these tips will help you to travel in a responsible and sustainable manner, so that you can enjoy your trip with a clear conscious. Chat to our friendly team of Luxury Travel Specialists to start designing your dream New Zealand holiday today, or fill out our enquiry form with your ideas for a no-obligation quote.
We understand that booking trips, especially adventurous and alternative ones such as this can be intimidating, so get in touch; we can take the stress out of your holiday planning and organise a trip you won't forget!
Get in touch
Sign up to our newsletter
For more travel inspiration delivered straight to your inbox just fill in your details here
More inspiration from Wayfairer customers and travel specialist
Sign up to our newsletter
For more travel inspiration delivered straight to your inbox just fill in your details here