Wayfairer Travel Guide: Namibia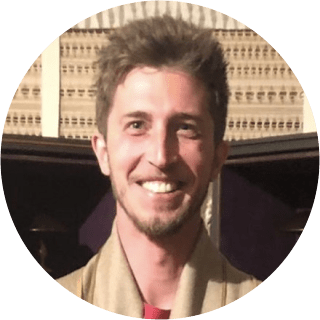 By Tom Blakey
April, 14, 2023

4 Min read
If you're planning a holiday to Namibia our travel guide will help you decide where and when to go and what to do whilst you're there.
With its iconic towering sand dunes, starry night skies, endless horizons, dramatic landscapes and unique, desert-adapted wildlife, Namibia is an extraordinary African country.
Whether you want to climb the sand dunes at Sossusvlei, learn about the Himba culture, go on safari in Etosha National Park, view the ancient rock art of Damaraland, hike in Fish River Canyon or kayak through the Cape Fur seal colonies along Pelican Point near Walvis Bay, a Wayfairer tailor made holiday to Namibia offers the opportunity for authentic cultural interactions, phenomenal wildlife encounters and exciting adventure activities.
Namibia is a fantastic self-drive destination and we think that offers a wonderful way for you to discover this incredible country at your own pace. We also offer a flying safari, where you'll fly between destinations and stay at some of Namibia's most remote and luxurious properties.
Where to go in Namibia
Our Namibia holidays tend to focus on the following areas:
Windhoek > Namib Desert > Fish River Canyon > Kalahari Desert > Luderitz > Sossusvlei > the Skeleton Coast > Swakopmund > Damaraland > Hartmann's Valley (Kaokoland and the Kunene River region) > Etosha National Park > Caprivi Strip > Omboroko Mountains
Namibia can also be combined with other countries such as South Africa, Botswana and Zimbabwe.
What to do in Namibia
Below is a list of 17 different activities and excursions to take part in during your holiday to Nambia:
Climb the iconic towering sand dunes of Sossusvlei at sunrise, or soar above this breathtaking landscape in a hot air balloon.
Join a boat cruise or guided kayaking trip and search for Cape Fur seals and dolphins off Pelican Point near Walvis Bay
Discover the rock engravings at the UNESCO World Heritage Site of Twyfelfontein
Take a guided tour of Katutura Township in Windhoek and learn about its interesting history
Search for Namibia's desert-dwelling elephant in Damaraland
Visit the Cape Cross seal colony at Henties Bay and the shipwreck of MS Winston at Durissa Bay
Discover Kolmanskop Ghost Town with its eerie buildings which are half filled with sand
Take a tour of Windhoek to understand the city's history from colonial era to modern times
Explore the small historic town of Swakopmund with its timeless German village feel
Enjoy game drives in Etosha National Park and see the huge flocks of flamingos at the Etosha Pan
Join a sunset walk with a local San bushman in the Kalahari Desert
Visit the breathtaking Fish River Canyon and enjoy a hike or scenic drive in the dramatic landscape, or kayak on the river
Marvel at the spectacular Namibian night skies on a star gazing tour in the Namib Desert
Join a guided wildlife walk around Walvis Bay Lagoon where you'll have a chance to spot seals and dolphins, plus flamingos and pelicans
Spend time with Himba women in a Himba settlement and learn about their fascinating lifestyle and customs (see section below)
Explore Sossusvlei and spot the desert-adapted wildlife on a nature drive, or join a guided dune walk, an eco-sensitive quad bike or horse riding excursion
Visit Okonjima Nature Reserve, home of the famous Africat Foundation, an education and research facility dedicated to the rehabilitation of Namibia's big cats, particularly cheetah and leopard


Culture & Tradition in Namibia - The Himba
The Himba are semi-nomadic pastoralists with an estimated population of about 50,000 people living in northern Namibia. The women are noted for their distinctive braided hair which changes with age and marital status, and the dramatic colour of their skin – they cover themselves in an ochre paste which provides protection from the harsh sun.
The Himba inhabit Namibia's remote northwest Kunene Region and it is possible to visit their communities from camps in Namibia's Skeleton Coast National Park as well as Kaokoveld.
We offer the option to stay at Serra Cafema which is an intimate, peaceful camp located in one of the most isolated areas of Namibia where the Himba people continue their traditional semi-nomadic way of life. The camp is located on the banks of the Kunene River which is the only permanent source of water in this region and is subsequently a centre of the Himba people's lives.
Guests at Serra Cafema may be able to visit a Himba settlement and spend time with the Himba women. This is a unique and humbling experience which offers an opportunity to interact with the Himba people and learn about their lifestyle and customs.
When to visit Namibia
Partially covered by the Namib Desert, one of the world's driest deserts, Namibia's climate is generally very dry and pleasant. The summer (November-April) is the rainy season and the weather tends to be hot and humid with occasional dramatic thunderstorms, whilst the winter (May-October) is warm and sunny, albeit with very cold nights.
The best time to visit Namibia is considered to be the dry months from May-October, however this fascinating holiday destination can be visited at any time of the year.
Where to stay in Namibia
Here are some examples of the fantastic accommodations to stay in Namibia:
Olive Grove Guesthouse - Windhoek
Located close to the centre of Windhoek in the suburb of Klein Windhoek, Olive Grove Guesthouse is the perfect place to start your Namibian adventure.
This charming guesthouse has an emphasis on simplicity and elegance. The 11 spacious en-suite rooms have a rustic, 'shabby-chic' feel with cement cupboards and bed bases and wrought-iron furniture, complimented by thick mattresses, quality linen and cushions. The tastefully decorated lounge has a cosy fireplace, while the open-air seating area, sun lounge, plunge pool and tranquil garden allows guests to relax in the sun or cool off under the shade of a tree or canopy.
At Olive Grove Guesthouse guests can enjoy delicious breakfasts, and evening meals which are served out on the patio or in the privacy of your room. Pre- or post-dinner drinks can be enjoyed in the lounge or in the open-air seating area, or you may prefer to head into the city to try out the various restaurants or bars.
Pelican Point Lodge - 32km from Walvis Bay
Pelican Point Lodge is situated on the remote Pelican Point Peninsula with the untouched beaches of the Atlantic Ocean on one side and the lagoon of Walvis Bay on the other.
During your stay here you can expect to hear the call of the jackal at night as they wander around the lodge, listen to the sounds of 20,000 seals interacting with each other, watch ships come and go, see the light beams of the Lighthouse at night, sip coffee or drink cocktails whilst watching spectacular sunrises and sunsets and relax to the sound of breaking waves close by.
The lodge offers 10 luxury suites in the renovated old Harbour Control building, at the foot of the Lighthouse. All suites are spacious, decorated in a warm contemporary style and have been designed to make use of the breathtaking views, even whilst showering.
Serra Cafema Camp - Hartmann's Valley
Serra Cafema is Namibia's most remote camp and is only accessible by plane. Located in the extreme northwest of the country, on the banks of the Kunene River in the Hartmann's Valley, this camp offers a combination of rustic and luxury elements.
Accommodation consists of eight spacious, canvas and thatched chalets on elevated decks. Each chalet has an en-suite bathroom, ceiling fan and mosquito net. The main area has indoor and outdoor dining areas, sunken lounge, library, and swimming pool, all with their own spectacular views. Other facilities include a small swimming pool, dining room and bar.
Activities at Serra Cafema revolve around exploring the surrounding Namib Desert sands which contrasts with the lush oases along the river, as well as authentic cultural Himba experiences.
Namibia itinerary Ideas
The suggestions below are examples of itineraries which we can arrange, however they can be tailored to suit your personal preference.
Classic Nambia - 10 days
On this fantastic Namibian holiday you'll explore the world-famous sand dunes in the Namib Desert, visit seal colonies on the Skeleton Coast, search for desert-dwelling elephants in Damaraland, and get up close and personal with leopards at the AfriCat Foundation at Okonjima.
Nambia Self-Drive Adventure - 16 days
This self-drive holiday begins in Windhoek and then you'll drive to the Kalahari Desert, before heading south to the spectacular Fish River Canyon.
Next you'll visit the ghost town of Kolmanskop, and then you'll explore the iconic sand dunes of Sossusvlei. You'll then have an opportunity to discover Swakopmund on the Skeleton Coast, search for desert-dwelling elephant in Damaraland, and enjoy game drives in Etosha Game Reserve.
You'll spend the last two days in Okonjima getting up close and personal with big cats at the AfriCat Foundation.
Nambia Flying Safari - 9 days
On this luxury safari holiday, you'll fly between destinations rather than driving, and you'll stay at some of Namibia's most remote and luxurious properties.
Your adventure starts with a light aircraft flight from Windhoek into a private reserve within the Namib Dessert, and then you'll then stay at Pelican Point at Walvis Bay and the remote Hoanib Skeleton Coast Camp, before ending your holiday at the wonderful Serra Cafema Camp.
Responsible Travel in Namibia
We are committed to responsible, sustainable and ethical tourism and we're proud to work with a fantastic supplier in Namibia that wholeheartedly shares our core values with regards to responsible tourism. You can read more about our responsible tourism values here.
We encourage all of our clients who are visiting Namibia to travel in a responsible and respectful manner to ensure that tourism has a positive impact on the economy, the environment, and the local communities. You can read our guide to responsible travel in Namibia here.
Travel Essentials
Getting there: Our Namibia holidays start and finish in Windhoek, with the exception of our 'Namibia, Chobe and Victoria Falls' itinerary which starts in Windhoek and finishes in Livingstone (Zimbabwe).
Flying time: London to Windhoek: 12 hours 40 minutes via Frankfurt
Recommended airlines: Lufthansa, British Airways, South African,
Time difference: There is a one hour time difference between the UK and Namibia
Currency: Namibian Dollar (NAD). The exchange rate is approximately UK£1 = NAD 17.9009, US$1 = NAD 13.2024 and €1 = NAD 15.8086
Visa requirements: British nationals can enter Namibia for a holiday of up to 90 days without a visa, however before you leave the immigration desk in the airport arrivals hall you should check that you have been given permission to stay in Namibia for the duration of your intended visit up to the maximum allowable of 90 days and that you have been given a correctly dated entry stamp by Namibian Immigration officials, as this will be checked on departure. Overstaying the time granted or an incorrect or missing entry stamp could lead to detention, arrest and a fine.
Your passport should be valid for a minimum period of 6 months from the date of entry into Namibia and have at least one completely blank page for Namibian immigration to use.
Vaccinations: Visitors to Namibia should ensure that they have Hepatitis A, Typhoid and Tetanus vaccinations. Other vaccinations may also be required.
There is a high risk of malaria from November to June in the northern third of Namibia, therefore anti-malarial medication is recommended and you should take precautions to avoid mosquito bites.
During the rest of the year there is a low risk of malaria in this part of the country but we recommend that you take precautions to avoid mosquito bites.
Throughout the year there is a risk in the Caprivi Strip, Kavango and Kunene River regions - anti-malarial medication is recommended and you should take precautions to avoid mosquito bites.
There is low risk of malaria in the rest of Namibia, but we advise you to be aware of the risks and take precautions to avoid mosquito bites. (Avoid mosquito bites by wearing long sleeves and long trousers especially after sunset, using insect repellents on exposed skin and sleeping under a mosquito net)
There is no risk of yellow fever in Namibia, however there is a certificate requirement. Under International Health Regulations a yellow fever vaccination certificate is required for travellers arriving from countries with risk of yellow fever transmission and for travellers who have transited for more than 12 hours through an airport of a country with risk of yellow fever transmission.
Click here for further information about yellow fever vaccination certificates and recommended vaccinations for Namibia.
If you'd like to plan a holiday to Namibia, call our Luxury Travel Specialists for a chat about your dream trip or fill out our no-obligation enquiry form.
We understand that booking trips, especially adventurous and alternative ones such as this can be intimidating, so get in touch; we can take the stress out of your holiday planning and organise a trip you won't forget!
Get in touch
Sign up to our newsletter
For more travel inspiration delivered straight to your inbox just fill in your details here
More inspiration from Wayfairer customers and travel specialist
Sign up to our newsletter
For more travel inspiration delivered straight to your inbox just fill in your details here