13 Things To Do In Cape Town with Kids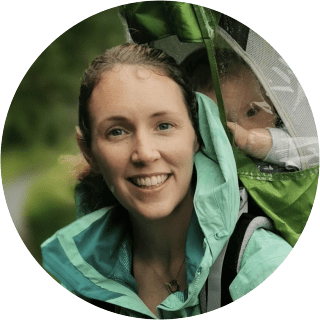 By Rebecca Blakey
April, 14, 2023

4 Min read
Planning a family holiday to South Africa? Here are our ideas for fun things to do in Cape Town with kids
Beautiful Cape Town is usually the first point of call on a South Africa family holiday, with gorgeous beaches, lush parks and gardens, wildlife encounters and the commanding plateau of Table Mountain. There are a huge range of exciting things to do in Cape Town for kids of all ages, so you can pick and choose what's best for your family.
Here are our most recommended things to do in Cape Town with kids. Click any of the links below to find out more:
Looking for travel inspiration? Here are some of our most popular South Africa family trip ideas:
1. Climb Table Mountain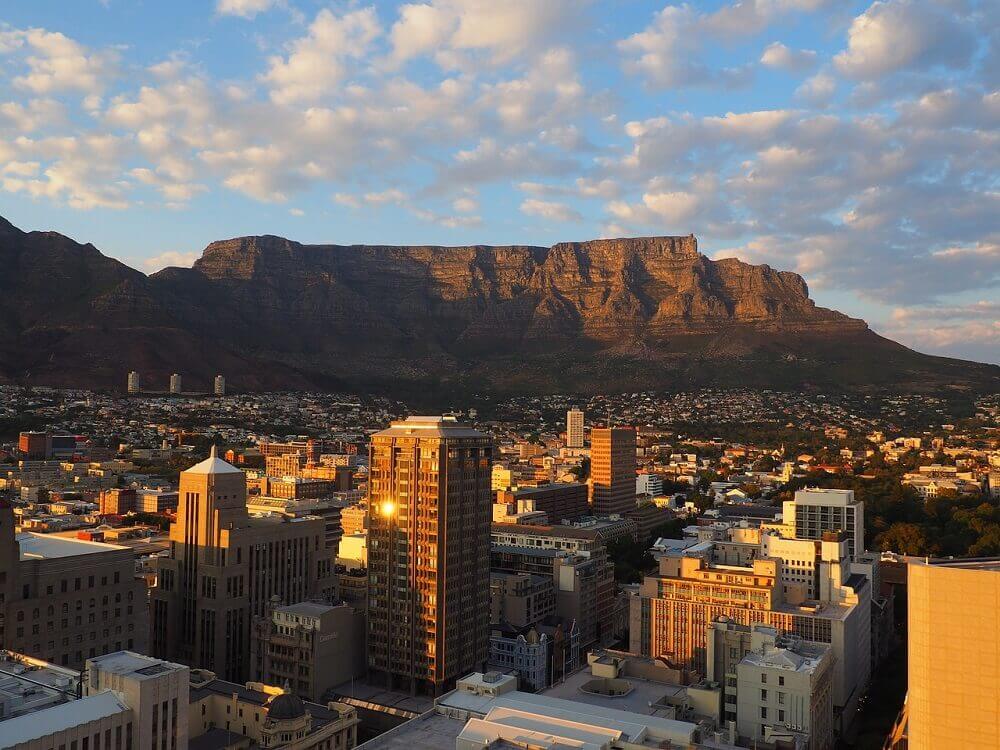 Towering 1,086 metres over Cape Town, Table Mountain is the most iconic landmark in South Africa and reaching the summit of this famous mountain is something that every visitor should do.
For older and more active kids, the summit can be reached on foot via a number of beautiful trails. Walking from the base to the top should take between one and three hours. Once you reach the top, simply relax and take in the spectacular scenic views of Cape Town, Table Bay and the surrounding mountains, then take the cableway back down.
Table Mountain Cableway
The best views of Cape Town, Robben Island and the Peninsula are from the Table Mountain Cableway. The cable car rotates, giving you incredible 360-degree views of the city as you gently make your way to or from the summit.
If you prefer, you can explore the summit further by joining a guided walk in Table Mountain National Park, or hiking along one of three trails that start at the Upper Cable Station. For adventurous kids looking for a adrenaline-fuelled experience, there's even an option to abseil back down the mountain.
2. Visit Robben Island
We believe that all visitors to South Africa, young and old, should take the time to understand the country's complex history as this will offer a much more meaningful travel experience, although may be better suited for tweens and teenagers.
Robben Island is synonymous with Nelson Mandela, who spent 18 years in the island's maximum security prison. Visiting Robben Island is a sobering and inspirational experience that you will never forget, and a powerful history lesson for your youngsters.
3. Meet the ex-residents of District Six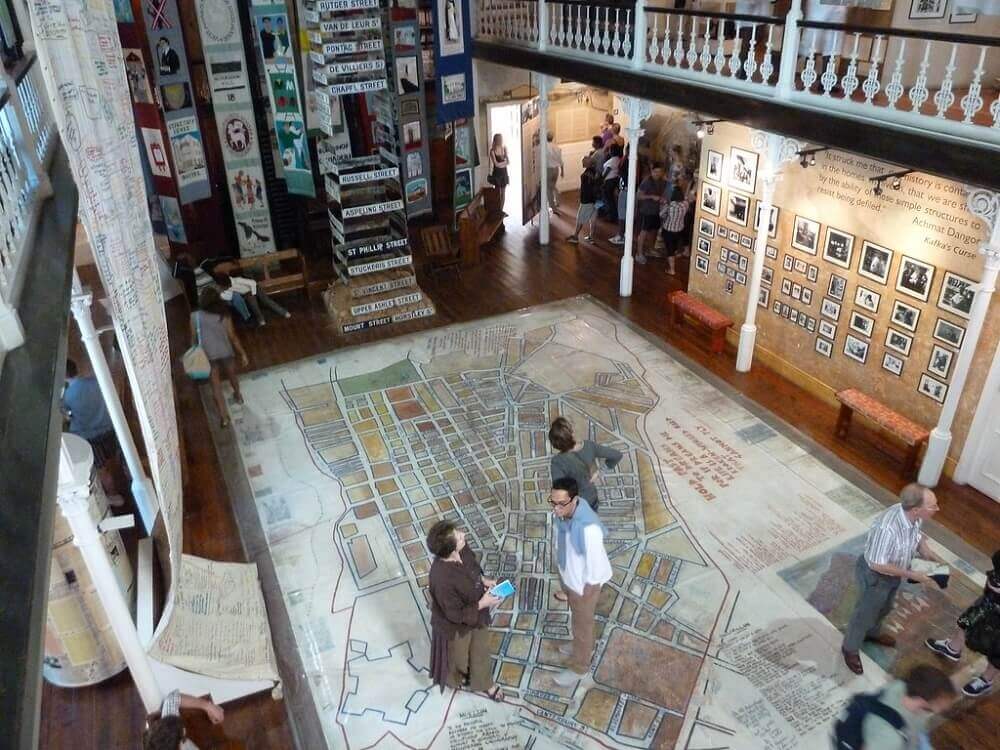 Another key place to visit to learn about South Africa's past, the District Six Museum is located in the former inner-city residential area. The museum was founded in 1994 as a memorial to the residents of District Six, who were forcibly removed from their homes during Apartheid in South Africa.
The museum hosts an impressive collection of historic materials, such as photos, artworks, artefacts and books, plus there are audio-visual recordings. Most of these were donated by District Six's former residents.
This fascinating museum has been designed in such a way that a visitor can wander in off the street and take a self-guided tour, however it is much better to take a tour with an ex-resident of District Six, as they will provide historical information and commentary as well as answer questions.
The site has been nominated as a National Heritage Site and is therefore a conservation area of Cape Town and should be treated with sensitivity and respect.
4. Take a cycling tour of Langa Township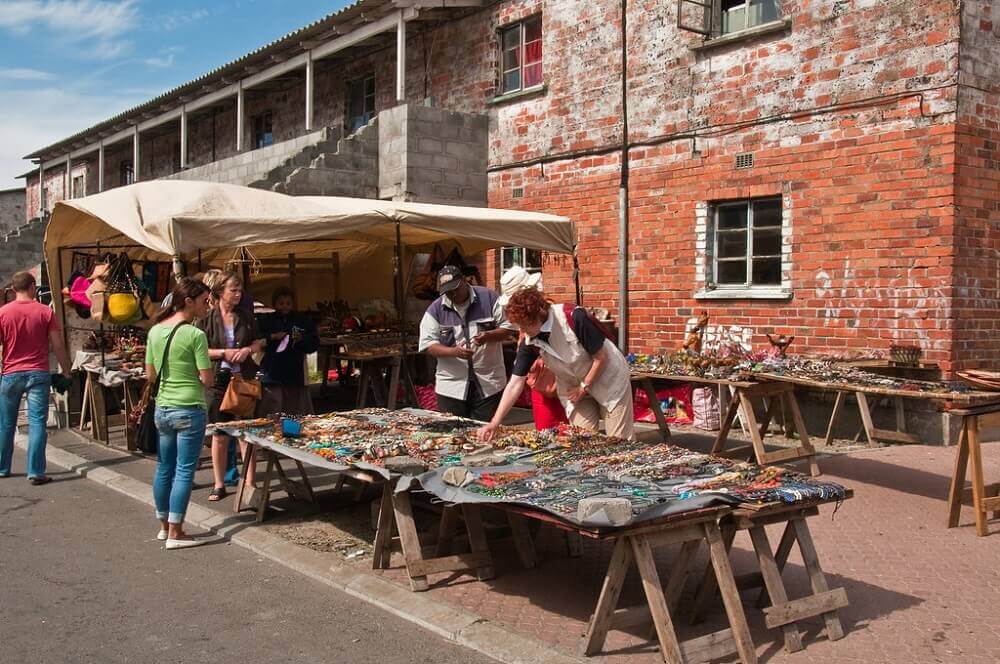 The townships of South Africa are the place where the heart of the nation beats and it's here where you'll have a chance to see "The real South Africa."
The term township refers to urban living areas that were reserved for non-whites from the late 19th century until the end of Apartheid. During Apartheid, non-whites were evicted from areas that were designated as "white only" and forced to move into separate settlements.
These sprawling settlements, designed to alienate communities, were essentially slums with no running water and tiny houses made of scraps of wood and metal. Living conditions were cramped and unhygienic. Post-Apartheid, shacks are being replaced by government subsidised houses, roads are being improved, and basic services are being installed.
Responsible township tourism
A visit to a township can be a fascinating and insightful cultural experience for tourists of all ages and responsible township tourism is welcomed by the residents, as it offers an opportunity for them to promote their heritage, generate an income and develop community initiatives.
To gain an insight into the unique lifestyle of the residents of Cape Town's oldest township, Langa, opt for a walking or cycling tour with a guide who still lives there. The tour will include community projects, craft markets, restaurants and taverns (also known as "shebeens") run by local residents.
Langa is a hive of activity and you'll be amazed by the vibrant and positive atmosphere and the spirit of entrepreneurship and creativity that surrounds you.
5. Relax at the beach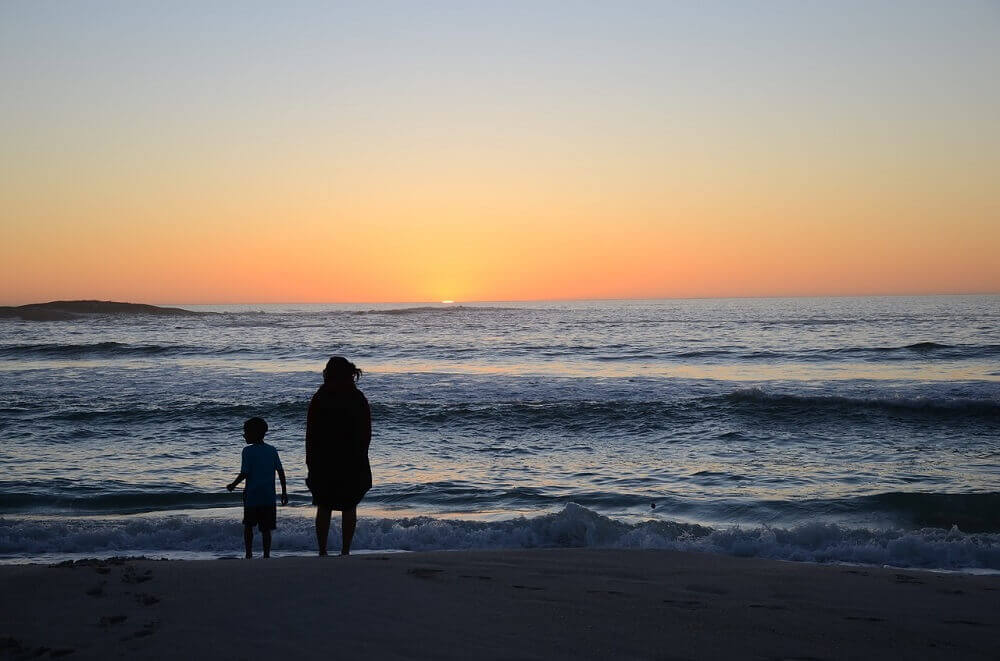 Cape Town's stunning rugged coastline has a wide choice of impressive beaches, each with its own unique appeal. Whether you're interested in surfing, swimming, sheltered sunbathing, sunset cocktails or penguin spotting, there's a beach to suit every family.
1. Bloubergstrand Beach - A long, white sand beach on the Atlantic Ocean side, just north of Clifton, Bloubergstrand Beach is known for its incredible view of Table Mountain and for kitesurfing. Walk along the promenade with an ice-cream or pick a kitesurfing observation spot from one of the beachfront restaurants.
2. Clifton Beaches - Clifton has four beaches called 1st, 2nd, 3rd and 4th beach and has blue flag status (an eco-friendly certification), boasting turquoise water and white sands. Clifton beaches are Cape Town's premier beaches, therefore they can be crowded in the summer.
3. Camps Bay - Camps Bay, just up the road from Clifton, is a long, sandy beach with palm trees and a wonderful promenade lined with trendy restaurants, cafes and cocktail bars, with a spectacular backdrop of Lion's Head and the 12 Apostles. Camps Bay also has an inland tidal pool, which is perfect for young children.
From Camps Bay you can walk to Glen Beach, a small beach set in a little enclave and great for surfing; as well as Maiden's Cove, which is a lovely family beach located in front of the nearby Glen Country Club.
4. Llandudno Beach - Llandudno, set in an exclusive neighbourhood, is one of the most beautiful beaches in Cape Town. If you're not a strong swimmer, then settle for a dip as the currents are strong, but it's great for surfers. Sunsets at Llandudno are incredible.
5. Hout Bay - Hout Bay is a protected harbour bay perfect for walking and horse riding. The Chapman's Peak side of the beach is better for sunbathing and it's a good place for swimming as the waves here are gentle.
6. Noordhoek Beach - A white sand beach with strong waves, Noordhoek is known for its natural beauty, though can get windy. Arrive early in the morning to enjoy a horseback ride along the sand.
7. Scarborough Beach - With white sand and craggy rocks, secluded Scarborough beach is a hidden gem most frequented by surfers and kitesurfers. For a fun family-friendly activity, book a coastal foraging course to see what you can find around the area.
8. Muizenberg Beach - The laidback town of Muizenberg is located in False Bay, which makes for warmer waters than the beaches along the Atlantic seaboard. Muizenberg Beach is the ultimate family beach, with its colourful Victorian beach huts. It's also a blue flag beach, which means it gets top marks for safety, recreational facilities and eco-consciousness.
Wayfairer Top Tip

Muizenberg is a small town with a beautiful beach and one of the most active surfing communities in South Africa. Kids will love a lesson from a local surf school, for a chance to try catching some waves and splashing about in the ocean.
6. Encounter penguins at Boulders Beach
Boulders Beach in Simon's Town is home to a colony of thousands of African penguins and a visit to this beach, just outside of the city, is one of the best things to do in Cape Town with kids.
However, South Africa's adorable penguins are sadly under threat due to loss of habitat, declining fish populations in the area, as well as human activity.
Yet, by making a visit to see the penguins at Boulders Beach, you are in fact helping them. Every year, over 60,000 visitors flock to Simon's Town to see the famous penguins and this generates income that helps boost penguin conservation efforts through South African National Parks (SANParks).
Wayfairer Top Tip

For the best penguin encounters, stroll along the wooden boardwalks that thread through the dense vegetation, over the dunes and round to neighbouring Foxy Beach.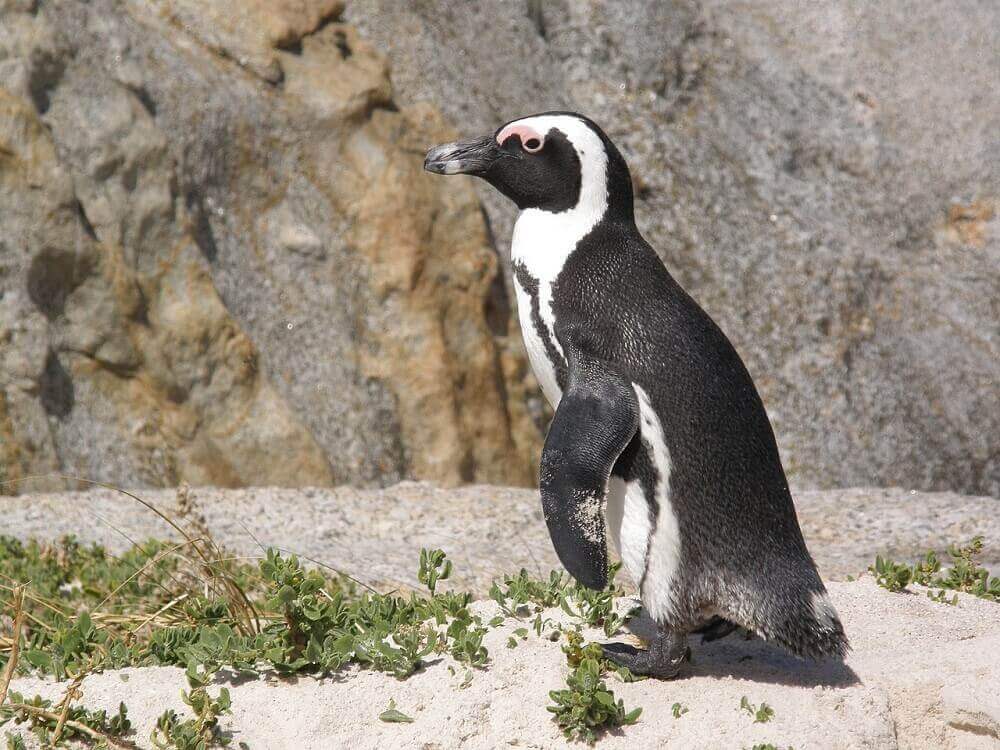 7. Take a whale watching trip to Hermanus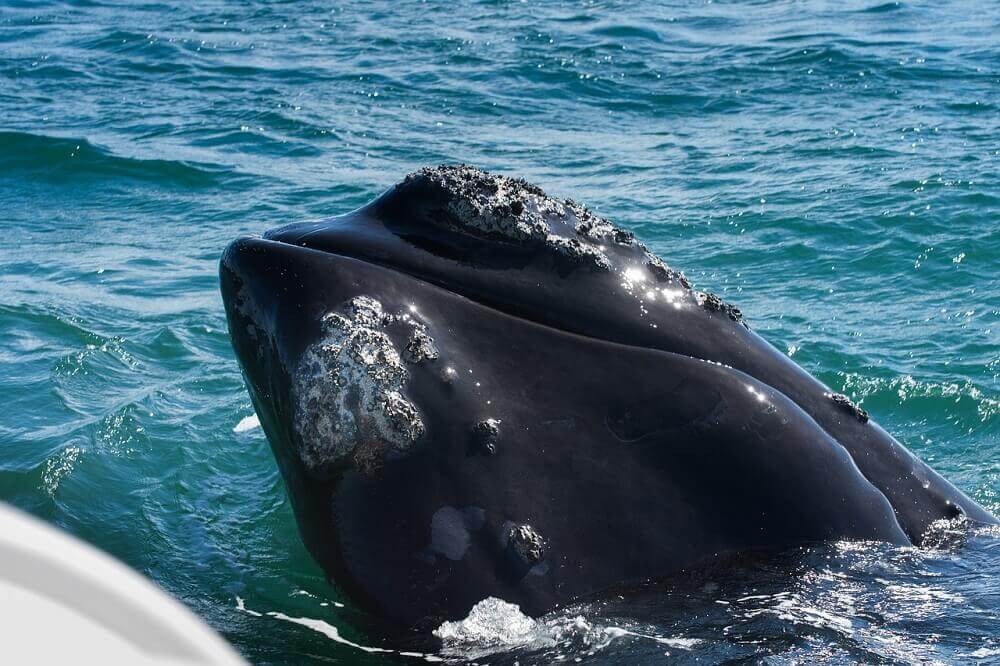 July sees the start of the incredible whale watching season, when southern right whales migrate from Antarctica to mate and rest in the Western Cape's waters.
From July to October, whales can be seen all along the coast from Cape Town to the Eastern Cape, though the most reliable sightings are usually on the aptly-named Whale Coast and the world's shore-based whale-watching capital, Hermanus, which is just a 90-minute drive from Cape Town.
8. Explore Cape Point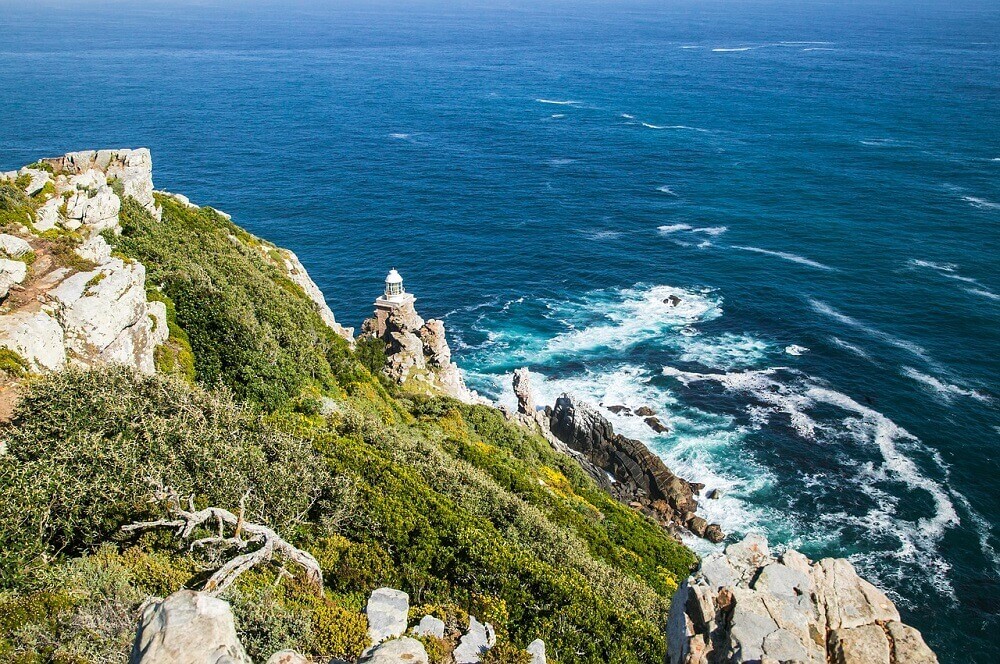 Cape Point is the very tip of the Cape Peninsula, around 60 kilometres southwest of Cape Town.
This Natural World Heritage Site located in the Cape of Good Hope Nature Reserve within Table Mountain National Park and includes the Table Mountain chain, which stretches from Signal Hill to Cape Point, and the coastline of the Cape Peninsula.
This area offers some of the most breathtaking ocean and mountain scenery in the world and we highly recommend that you visit Cape Point as a day excursion from Cape Town, or even as an overnight trip.
During your visit to Cape Point, you can take photos from the dramatic viewpoints, spot Cape mountain zebra and eland, watch whales move past Cape Point on their annual migration (June to October), walk the shipwreck trail, learn about maritime history, or take the Flying Dutchman Funicular to the old lighthouse to enjoy panoramic views.
For the more adventurous, you can also take part in activities such as sea kayaking, scuba diving and mountain biking.
9. Visit the V&A Waterfront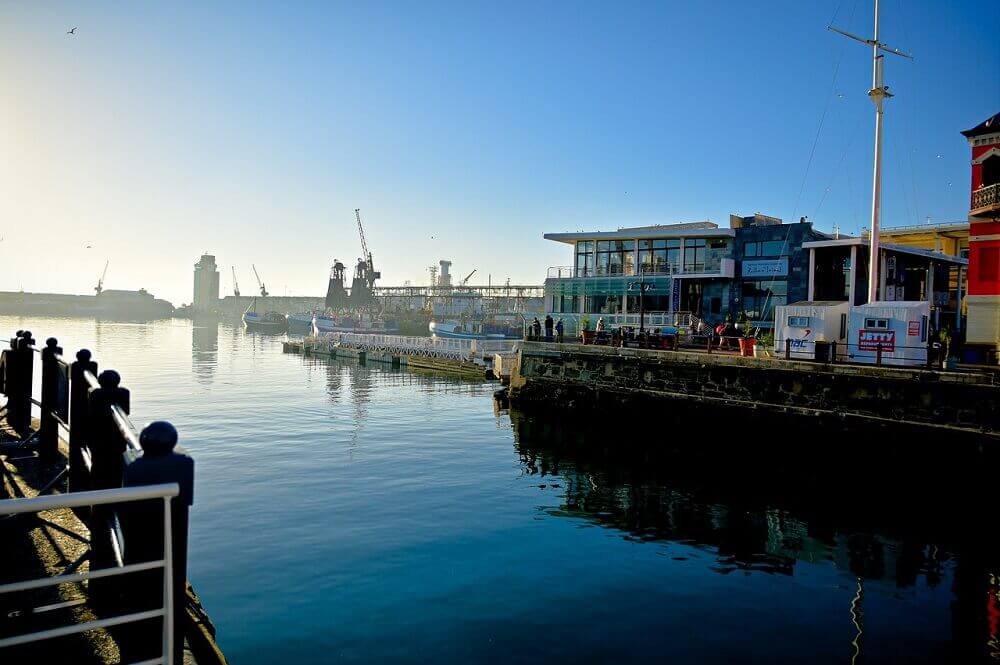 Cape Town's V&A Waterfront offers both shopping and entertainment in the middle of a picturesque working harbour, with the majestic Table Mountain as its backdrop.
The area has been a working harbour since 1860 when trade routes to the east transformed the seafront into a lucrative trading post. In 1988, the waterfront was redeveloped and the harbour modernised its trading facilities, adding high-end eateries, shops and public spaces to bring more local people and visitors to the area.
There are a number of activities for tourists at the waterfront, including seal watching, a visit to the Maritime Museum, boat trips around the harbour and along the coast, or an exciting helicopter tour.
Wayfairer Top Tip

The Victoria and Albert Waterfront hosts a fun food market every Saturday, Sunday and public holiday, featuring free live music, lots of exotic eats and treats, plus there is an outdoor play area for young children.
10. Learn about marine life at the Two Oceans Aquarium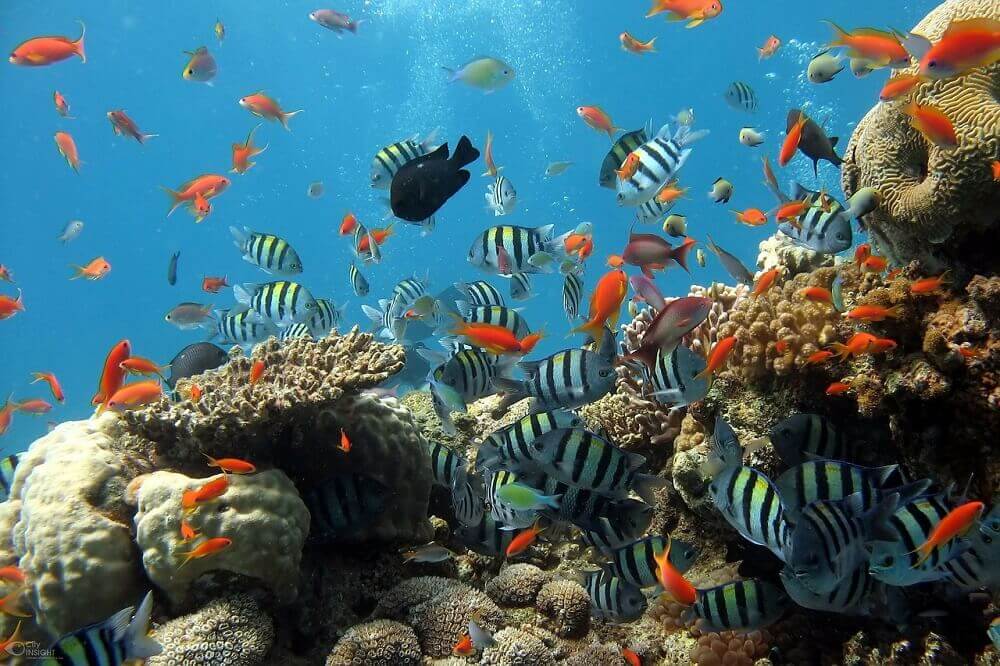 Located on the V&A Waterfront, the Two Oceans Aquarium showcases marine species from both the Atlantic and the Indian Oceans, as Cape Town is where the two oceans meet.
Here, youngsters can see giant spider crabs, tiny (and rare) Knysna seahorses, jellyfish species, penguins and clownfish (star of Finding Nemo).
It's also possibly to scuba dive in the tanks featuring the I&J Ocean Exhibit (fish, rays and turtles) and the Predator Exhibit (ragged-tooth sharks), if you hold a PADI Open Water certification.
The aquarium is known for its focus on sustainability and conservation, and won a Gold award for "Best Responsible Attraction" at the 2019 African Responsible Tourism Awards.
11. Stroll along historic Long Street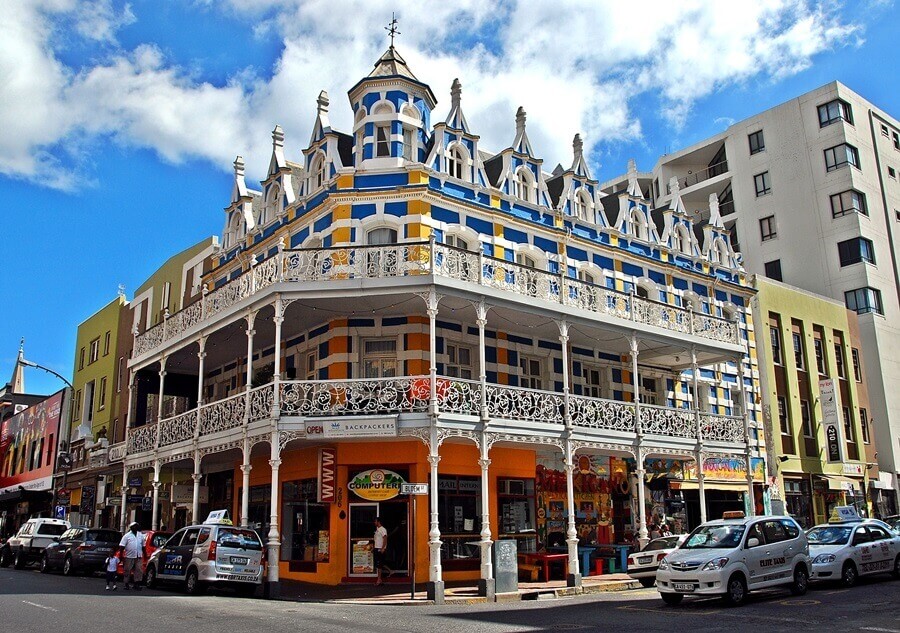 A stroll along Cape Town's Long Street is a must for any visitor to the city. It's one of the oldest and most iconic streets in Cape Town, with colourful Victorian-era buildings featuring beautiful "Broekie Lace" verandas.
The street is famous for its bohemian vibe and is lined with secondhand book shops, antique stores, vintage clothes shops and restaurants. This vibrant street has a fantastic atmosphere in the evenings, perfect for a passeggiata and souvenir shopping.
12. Explore Cape Town's Parks & Gardens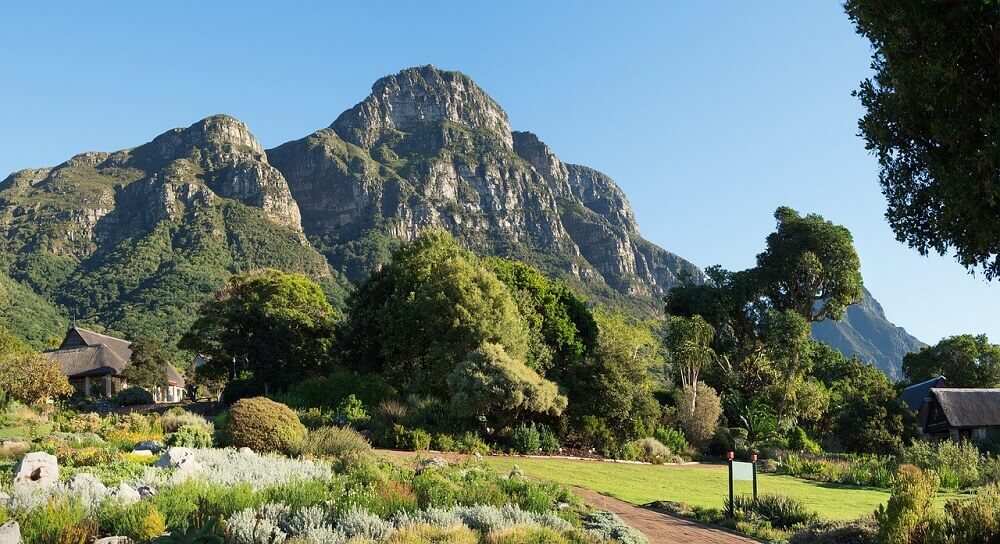 Cape Town and the city's surrounds are filled with green spaces, from farmlands to vineyards to large parks, perfect for kids to play around in and discover the outdoors. Here are just a few of our favourite parks and gardens around Cape Town for families:
Kirstenbosch National Botanical Garden - Open-air concerts, flowery meadows and a tree canopy walkway.

Boschendal, Franschhoek - Out in the scenic Cape Winelands, this is the perfect place for a picnic.

Company's Garden - An historic garden, also home to the Iziko South African Museum and Planetarium.

Green Point Park and Biodiversity Garden - Beautiful garden of indigenous plants, right next to the ocean.

De Waal Park - Look out for Sunday afternoon concerts in the park.

Chart Farm - Pick your own roses from the farm's 6,000 rose bushes.
Cape Town's Skate Parks
Located on the V&A Waterfront, Battery Park is a new urban park space that includes a public skate park. Other family-friendly activities to enjoy around this area include cycling, scooting, playing on the jungle gym and water sports, such as stand-up paddle boarding, on the canal.
Gardens Skate Park, also known as The Mill Park, is located near the MyCiTiBus terminus and welcomes skaters of all levels. Kids of all ages will love skateboarding, scooting, rollerblading, rollerskating and BMX biking at this urban playscape.
13. Catch a move at an open air cinema
Cape Town's Galileo Open Air Cinema operates at several locations around town, including Kirstenbosch Gardens and Battery Park, between October and April. There are also some showings in the Cape Winelands.
Screenings include family-friendly flicks such as Disney classics and Christmas favourites, and there are always kid-focused titles showing on Family Sundays at Kelvin Grove Club in Newlands. Check listings ahead of time on the Galileo website to see what's on during your trip.
Image credits
District Six Museum - Gary Bembridge via Flickr
Langa Township - Graeme Churchard via Flickr
Long Street - Ossewa via Wikimedia Commons
If you're ready to start planning your family holiday to Cape Town, get in touch with our team of Luxury Travel Specialists or fill out our no-obligation enquiry form with details of your dream trip.
Get in touch
Sign up to our newsletter
For more travel inspiration delivered straight to your inbox just fill in your details here
More family travel inspiration from Wayfairer customers and travel specialists
Sign up to our newsletter
For more travel inspiration delivered straight to your inbox just fill in your details here