Things to Do in Japan with Kids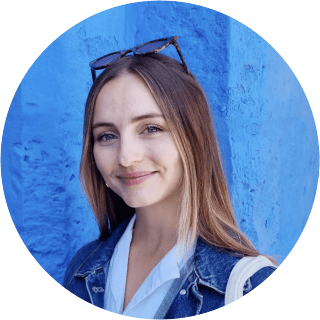 By Maggie Asbury
April, 14, 2023

4 Min read
Epic rollercoaster rides to quiet origami classes, there are so many things to do in Japan with kids
Clean, safe and endlessly fascinating, Japan family holidays have something for all ages. From epic rollercoaster rides to quiet origami classes, the blaring sights and sounds of Tokyo's arcades to feeding tame deer in Nara - and there's always the novelty of singing toilets – visiting Japan with kids is a lot fun. There's so much to see and experience in Japan for children, so here is our advice on where to go in Japan with kids and the best things to do on a Japan family holiday:
Looking for more inspiration? Explore some of our popular Japan trip ideas (hover then click to see the full itinerary)
Things to Do in Tokyo with Kids
Tokyo, Japan's fast-paced and exciting capital, is bursting with family-friendly places to go to, with a multitude of different theme parks, interactive experiences and kid-focused attractions to visit.
Tokyo DisneyLand is a no-brainer, but for those who have frequented the Magic Kingdom before, Tokyo DisneySea is a Disney experience unique to Japan. Attractions feature mermaids, pirates and Indiana Jones adventures (you might even find Nemo).
Plus, sweet-toothed kids (and adults) will love DisneySea's refillable popcorn box: refill with a different flavour at every popcorn stand, with tastes ranging from black pepper to sea salt to curry to caramel to white chocolate!
Other theme parks to consider include Odaiba's Legoland, Moominvalley, Hanayashiki (a classic amusement park and the oldest in Japan) and KidZania, an interactive city where kids can try out being a grown-up by "working" various jobs and then spending their hard-earned money.
Crossover attractions that will appeal to both children and their parents in Tokyo include a trip to the Ghibli Museum (introduce your kids to Studio Ghibli films before you arrive in Japan, so that they recognise the characters), an afternoon in one of Akihabara's sense-obliterating arcades, a morning staring wide-eyed at giant crabs and blowfish at the lively fish market, perusing the hyper-cute boutiques of eccentric Harajuku and watching a sumo wrestling match.
Things to do in Kyoto with Kids
Kyoto is Japan's culture capital, but that doesn't make this city a snore-fest for easily bored children - there are plenty of things to do for families here too.
Take a kenbu class or watch a kenbu sword dancing demonstration at Samurai Kembu Theatre. If you time your trip well, you can also watch one of the five annual geisha dance performances held in the city. Kids and adults alike can even dress up as samurai or geisha (complete with wig and makeup) at a dress-up experience shop.
Other family-friendly experiences in Kyoto include taking a calligraphy or origami class with WAK Japan, visits to the Manga Museum or Kyoto Railway Museum (ideal if you've just come into the city via a Shinkansen bullet train), plus trips the bright red tunnels of torii gates at Fushimi Inari Shrine and a walk through the towering poles of bamboo at Arashiyama Bamboo Grove.
Things to do in Osaka with Kids
Osaka is another big Japanese city, but not quite as manic as hectic Tokyo. The city is also home to Universal Studios Japan, which features a Jurassic World and a very popular Wizarding World of Harry Potter (worth it just for a butterbeer).
Other things to do with children include an exploration of Osaka Castle and its grounds, a foodie tour of Dotonbori's exotic street eats (try the takoyaki octopus balls!) and a trip to Kayukan Aquarium, which features 620 different species including penguins, dolphins and whale sharks.
Things to do with kids in rural Japan
There is more to Japan than the big cities and kids will love exploring Japan's great outdoors.
Hike around Hakone National Park (and take a mock-pirate ship cruise across Lake Ashi) for epic views of Mount Fuji, take a cable car up to see the monks and monasteries of Mount Koya, try ocean kayaking from Miyajima Island or take a cycle tour around the picturesque villages of the Japanese Alps.
Animal lovers will love feeding the tame deer of Nara right out of their hands or observing the cheeky monkeys that rule Mount Misen, on Miyajima Island.
Each season brings something different to Japan's dramatic and diverse countryside. Summers are hot and humid (it's best to head down to the beaches or lakes during this time), spring and autumn's mild temperatures also provide colourful cherry blossoms and falling leaves, whilst winter layers the landscapes in snow and mountain towns transform into skiing resorts.
Venturing out of the cities to off the beaten path Japan is a great way for your family to experience a more local and authentic side to the country, which is only heightened by a stay in a traditional Japanese ryokan guesthouse.
Make like the Japanese do by taking a dip in a ryokan's hot spring onsen baths (mineral-rich thermal waters created by Japan's volcanoes), before dressing in yukata robes and tucking into a kaiseki banquet dinner in your room. Later, your futon will be rolled out and you'll sleep there on the floor.
Family-friendly food in Japan
Japanese cuisine is full of surprises and if your family isn't already familiar with Japanese delicacies, then your taste buds are in for a treat. The fiery flavours of wasabi and ginger, refreshing matcha green tea and sticky sweet mochi balls are all essential must-tries.
Keep an open mind and introduce Japanese staples slowly to your young ones' diets or mix things up with Western meals too. Sushi (it's not all raw fish), pork ramen in soup, mild Japanese curry and battered tempura are all great options children.
Fancy a burger? Try Wagyu or Kobe beef for a local touch. Savvy Tokyo has a great guide to Kid-Friendly Japanese Food, if you need more ideas.
If your kids are picky eaters, pop into a local store and let them choose their snacks (there are so many exciting candies to choose from, they're sure to find something they like. Even if the packaging doesn't explain what it is – it's all part of the adventure!), select a cute bento box with cartoon-character-shaped dishes or visit a themed café.
Whether it's Hello Kitty, Gudetama (an apathetic egg character), robot waiters or an animal café (cat cafes, owl cafes and even hedgehog cafes are not unheard of in Tokyo) – eating at a themed café in Japan is truly unique experience.
However, be mindful that the animals at some of these cafes are not always treated well, so check reviews and information beforehand. Café Lua, Dog Heart (also a pet store where you can take the dogs out for a walk) and Asakusa Nekoen are the best options.
Other family-friendly foodie experiences include cooking an okonomiyaki omelette at your table, visiting a wasabi plantation in Matsumoto (and trying wasabi ice-cream or wasabi chocolate!), or taking a cooking class.
Bento-making, sushi-making, soba-noodle-making and a multitude of other Japanese culinary experiences are available in different destinations across Japan.
Wayfairer Top Tip

If a member of your family suffers from allergies, it is a good idea to have these dietary requirements written down in Japanese (ask someone at your hotel to write this down clearly for you), so communication is clear when you're eating out.
Other things to do in Japan with kids
Almost every Japanese city has expansive gardens and parks perfect for a game of hide and seek, the beaches along the coast can make for a relaxing day out and karaoke is the perfect rainy day activity!
Do some research on what's going on in Japan during the time of your visit to see if any festivals are taking place. Sporting events are also great to get involved in and baseball (the most watched and played sport in Japan) games are frequent between March and October. Big teams to root for include the Tokyo Giants, Hiroshima Carp and Osaka's Orix Buffalos.
We hope this collection of the best things to do in Japan with kids has given you some ideas for your family vacation to Japan. For more advice, get in touch and one of our Japan Luxury Travel Specialists can help you create your perfect Japan family holiday itinerary.
Get in touch
Sign up to our newsletter
For more travel inspiration delivered straight to your inbox just fill in your details here
More Japan travel inspiration from Wayfairer customers and travel specialists
Sign up to our newsletter
For more travel inspiration delivered straight to your inbox just fill in your details here