When to travel to Victoria Falls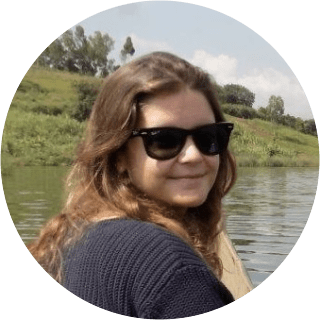 By Leonie Taylor
April, 14, 2023

4 Min read
Discover the best time to visit Victoria Falls, one of the Seven Natural Wonders of the World
One of the most iconic sights in Africa, the majestic Victoria Falls is located on the Zambezi River between the countries of Zimbabwe and Zambia. With rising and falling water levels throughout the year, it's important to research the best time to visit Victoria Falls for the activities you want to do there.
There are limitless adventure activities at Victoria Falls, including swimming in the famous Devil's Pool, white water rafting, kayaking, bungee jumping, ziplining, plus safari experiences in the nearby national parks and sunset boat cruises on the upper stretches of the Zambezi River.
Here's our guide on how to plan when to go to Victoria Falls based on what you want to experience there:
Planning for high & low water levels
When planning a visit to Victoria Falls, it is important to understand the high and low water seasons, as this may determine when you decide to go. The water levels of the Zambezi River vary throughout the year, depending on rainfall and as the rains fall seasonally it means that the levels of the Zambezi and the flow of Victoria Falls are seasonal.
The Zambezi is typically at its lowest in November and early December, so during these months some sections on the Zambian side dry up almost completely, leaving bare rock exposed. The river levels are usually highest in April or May, when the entire length of Victoria Falls is a thundering wall of falling water.
If there are specific activities or experiences that you want to enjoy during a visit to Victoria Falls, you'll need to choose the right time of year to travel. As a general rule, activities on the Zambezi River are best when water levels are low, otherwise the current is too strong, whilst activities on land or in the air are best when water levels are high as you'll be treated to the most spectacular views.
When is the best time to visit Victoria Falls?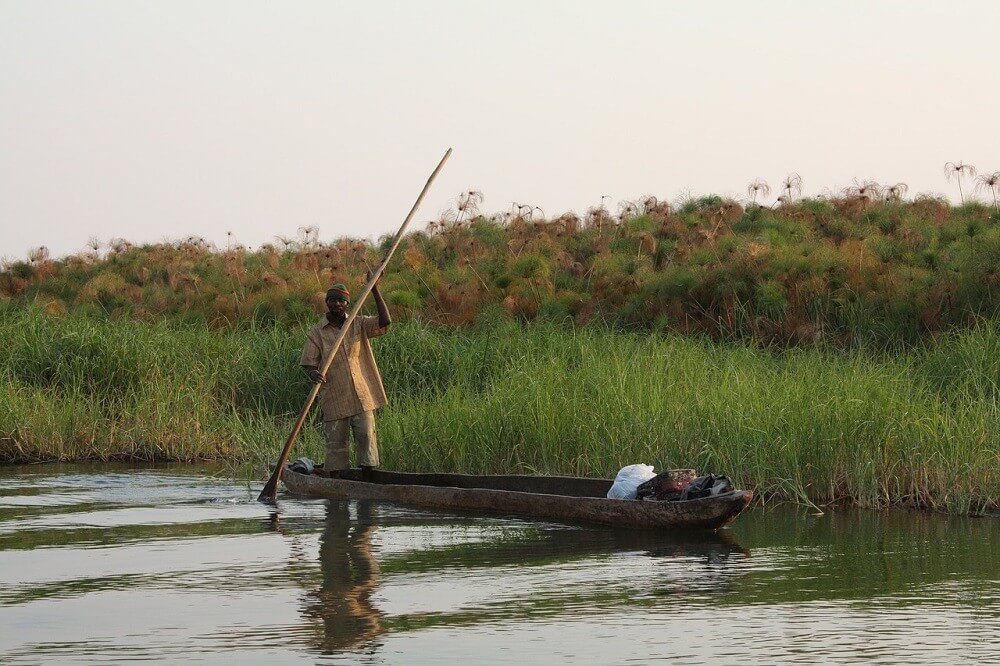 December, January, February and March
December to March is the height of the rainy summer season. The weather tends to be hot and humid, as daytime temperatures can exceed a steamy 30 degrees Celsius. You can expect dramatic thunderstorms in the afternoons and even continuous days of rain.
The water levels of the Zambezi are typically low in December, however the river steadily swells from January to March as the rainwater flows down from further upstream. Victoria Falls is impressive during these months (particularly from February onwards), however you won't be able to visit Livingstone Island or swim in the Devil's Pool at this time of year (swimming in Devil's Pool is only permitted between mid-August and mid-January when the water levels are low). The rapids at this time of year might be too dangerous for some river-based activities, such as white water rafting and kayaking.
This is a great time of year to enjoy a sunset boat cruise on the upper stretches of the Zambezi River above Victoria Falls. River cruises are a year-round activity, however December to March bring spectacular sunsets, which you can enjoy from your boat.
April, May and June
Temperatures during April, May and June are typically warm and pleasant, averaging 25 to 32 degrees Celsius during the day, although it will start to feel chilly in the mornings and evenings by May and June.
April sees the end of the rainy season and the start of the dry season, which lasts until November. The recent rainfall means that the Zambezi River will have a strong flow and Victoria Falls will be at its most powerful and dramatic. Although this is the start of the dry season, it is the height of the high water season. The white water rafting season is normally closed, as the water levels are too high, whilst trips to Livingstone Island are not possible at this time.
The falls are spectacular from both the Zambian and Zimbabwean side during the high water season, although visibility from some viewpoints can be limited due to the spray and mist. You will get very wet at most of the viewpoints on either side and we recommend that you wear a rain jacket or take an umbrella.
Although the volume of spray can restrict views of the falls from the ground, the high water season is a fantastic time of year to experience a helicopter flight over Victoria Falls and Batoka Gorge, as you'll have dramatic views of the thundering falls and you might be lucky enough to see brilliant rainbows created by the spray on sunny days.
July and August
This is peak tourist season at Victoria Falls. It is the winter, however you can expect dry, sunny weather with pleasant daytime temperatures between 20 to 30 degrees Celsius. The region can get quite chilly at night, so we recommend that you pack some warm clothes.
The water levels of the Zambezi River begin to drop and the reduced spray means that you'll have excellent visibility of Victoria Falls. At this time of year, it is possible to take a two-hour tour to Livingstone Island, located in the middle of the Zambezi River on the edge of Victoria Falls. You can only visit Livingstone Island when the water levels of the Zambezi River are low enough to allow safe access and this is usually only from late June to early March.
This is a great time of year to try adventure activities such as white water rafting, kayaking, gorge-swinging, bungee jumping and ziplining across Batoka Gorge
September, October and November
Temperatures rise again from September to November, averaging 30 to 35 degrees Celsius during the day and often exceeding 40 degrees. The weather is typically dry in September and October, however you may experience a downpour in mid or late November as the summer approaches.
This is the end of the dry season and the falls are at their lowest level. You'll still have breathtaking views of Victoria Falls from the Zimbabwe side, but on the Zambian side it can be rather disappointing. The Eastern Cataract in Zambia often becomes exposed due to low water levels.
However, it is possible to visit Livingstone Island at this time of year. From the island, you can swim a short distance upstream and take a dip in the Devil's Pool, a deep natural pool created by thousands of years of erosion. Swimming here is safe as there's a rock ledge on the lip of the falls, where the water is only a few centimetres deep - this natural barrier allows you to plunge into the deep pool without getting swept over the edge. Swimming in the Devil's Pool is only possible when the water levels of Zambezi River are low, usually between mid-August and mid-January.
September to October is the end of the dry season and it's an excellent time for game viewing in Hwange National Park in Zimbabwe and Chobe National Park in Botswana. Both parks are less than a two-hour drive from Victoria Falls, making them perfect day trip options for those who wish to include a safari experience in their itinerary. The dry weather at this time of year means that the vegetation is sparse, making it easier to spot wildlife than during the wet summer months, plus a lack of water forces animals to congregate by waterholes making their movements more predictable.
Combining your Victoria Falls holiday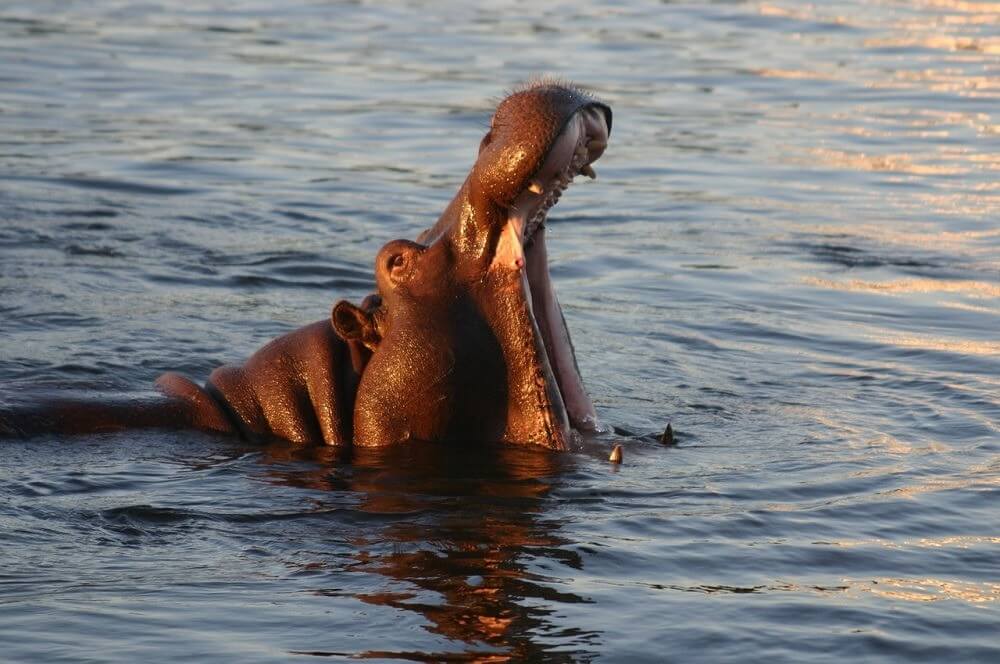 Namibia, Botswana & Victoria Falls Holidays
On our Namibia, Chobe and Victoria Falls self-drive holiday, you'll explore the world-famous sand dunes in the Namib Desert, visit seal colonies on the Skeleton Coast and search for desert-dwelling elephants in Damaraland, before driving north and entering the lush Caprivi Strip - a narrow stretch of land wedged between Angola, Botswana, Zambia and Zimbabwe.
You'll then cross into Botswana for a safari in the famous Chobe Game Reserve and then you'll drive into Zimbabwe, where you can enjoy adventure activities and exciting experiences in the Victoria Falls area. This holiday can be tailor made to suit your personal preferences and you can certainly spend more time at Victoria Falls if you wish.
South Africa & Victoria Falls Holidays
Victoria Falls can also be combined with a South Africa tailor made holiday, as there are daily direct flights between Johannesburg (JNB) and Victoria Falls (VFA). This is a fantastic option for those who would like to experience a classic safari in Kruger National Park combined with viewings of the majestic Victoria Falls. Take a look at our Cape Town, Kruger and Victoria Falls holiday for inspiration.
Zambia Victoria Falls Holidays
With a foot in both Zambia and Zimbabwe, Victoria Falls is the perfect addition to a Zambia safari itinerary, with time in the town of Livingstone, at the falls and at the national parks nearby. Many of our suggested itineraries feature time in Victoria Falls, including our Classic Zambia Safari & Victoria Falls tour, Zambia Family Safari Holiday, Zambia Honeymoon, Zambia Luxury Tour and Zambia Off the Beaten Track.
With so many things to do at Victoria Falls, it's easy to see why these enchanting waterfalls have been granted UNESCO World Heritage status, as well as a coveted place as one of the Seven Natural Wonders of the World.
If you'd like to visit Victoria Falls as part of your tailor made luxury holiday, contact our friendly team of Luxury Travel Specialists via phone to discuss the best time to visit or send an online enquiry with ideas for your dream trip.
We understand that booking trips, especially adventurous and alternative ones such as this can be intimidating, so get in touch; we can take the stress out of your holiday planning and organise a trip you won't forget!
Get in touch
Sign up to our newsletter
For more travel inspiration delivered straight to your inbox just fill in your details here
More Africa travel inspiration from Wayfairer customers and travel specialist
Sign up to our newsletter
For more travel inspiration delivered straight to your inbox just fill in your details here