Tree Climbing Lions of Ishasha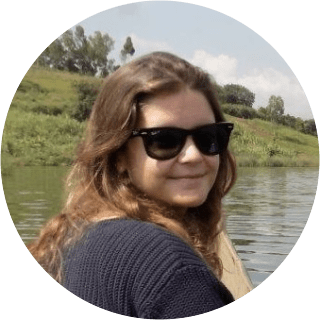 By Leonie Taylor
April, 14, 2023

4 Min read
A unique highlight of a Ugandan safari experience - the tree climbing lions of Ishasha
Discover in this post tips and travel advice about a rare sighting throughout all of Africa - the tree climbing lions in Uganda.
Located off the beaten track in the southern sector of Queen Elizabeth National Park (QENP) is a hidden gem that is often bypassed by many rushing down to Bwindi to see the magnificent mountain gorillas.
Just a short drive (approximately 3 hours from Bwindi), and an easy add on to any gorilla trekking experience, is Queen Elizabeth National Park.
QENP is the second largest national park in Uganda (after Murchison Falls), located on the western edge of the Great Rift Valley, and taking up an area of 1,978 km2.
The park offers vast scenes and incredible volcanic features such as cones and crater lakes where salt is farmed from the pans. Furthermore, you can experience a whole array of safari experiences, from game drives & boat safaris to chimp trekking.
More than just dramatic scenery, QENP is home to a wide variety of wildlife and is one of the best locations in Uganda to see large herds of buffalo and Ugandan Kob, and of course the famous tree climbing Lions in Ishasha.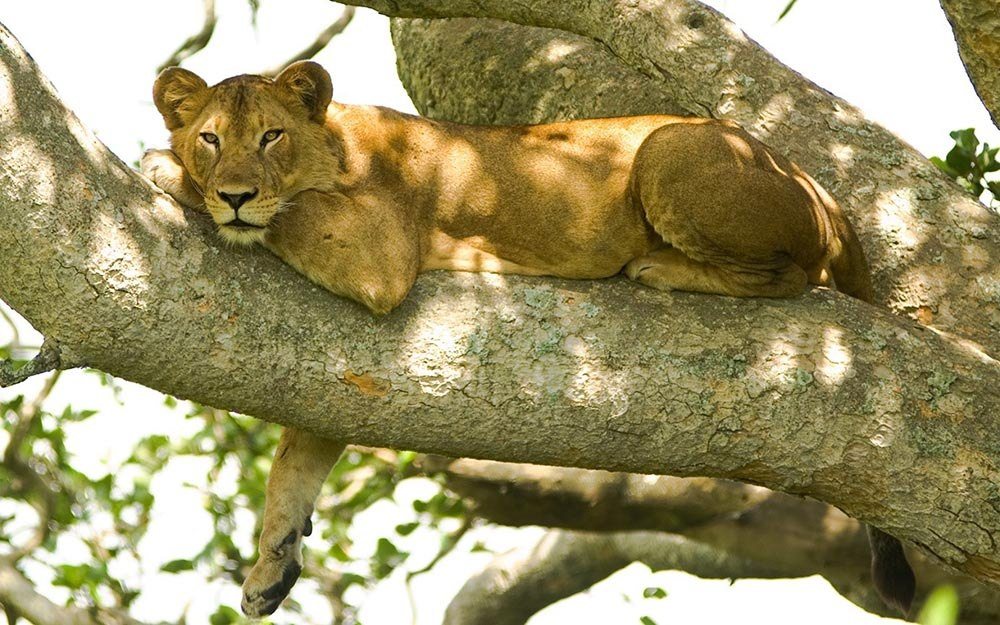 Located in the remote regions of Ishasha, in QENP's southern most part, these unique lions have made their home.
Seeing these magnificent lions ascending up the trees is a brilliant addition to any itinerary. This rare activity is only found in only one other park in East Africa, Lake Manyara in Tanzania.
Seeing lions climbing trees in Ishasha means that you won't head out scanning the grasslands – your eyes will be drawn to the large Sycamore Fig Trees dotting the landscapes.
This is the only area that when your guide shouts 'Look lions!' your eyes will go up.
Why do Ishasha's lions climb the trees?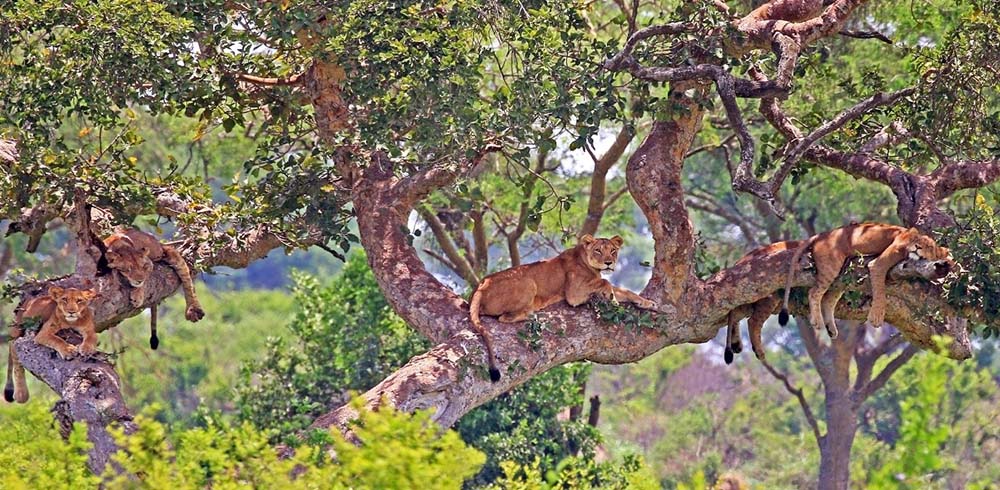 No-one is particularly sure why these lions have taken to the trees, however the Sycamore Figs do provide excellent shelter during the rains.
The local people say it is part of the lions' culture whilst others say they prefer the cool breeze up in the branches and being away from the pests on the ground.
It is also highly likely you will see these unique lions lounging in the trees – as the cubs jump and play in the branches above, you'll enjoy this amazing site.
Additionally, others allude to the large amounts of Tsetse (tzetze) flies. These flies roam on the ground level and continuously bite the lions.
Thus, as a way of protecting themselves, the lions climb up the trees, where the number of flies dramatically decrease.
Other animals in the region, such as leopards, buffalos and antelopes also climb trees.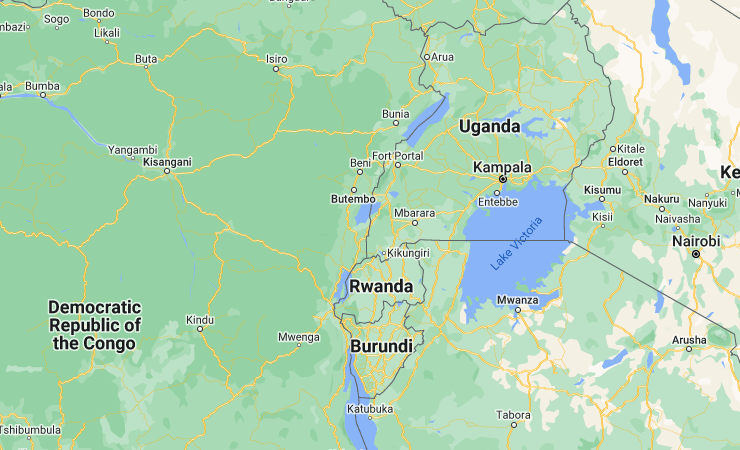 The map above shows the approximate location of the Ishasha sector of QENP in Uganda.
Best Places to Stay for Tree Climbing Lions
You're unlikely to see many other vehicles in this area and with only a handful of accommodation options you often feel like you have the park to yourselves.
Below we've listed our two favourite places to stay to spot the tree climbing lions, during your Uganda safari holiday.
Ishasha Wilderness Camp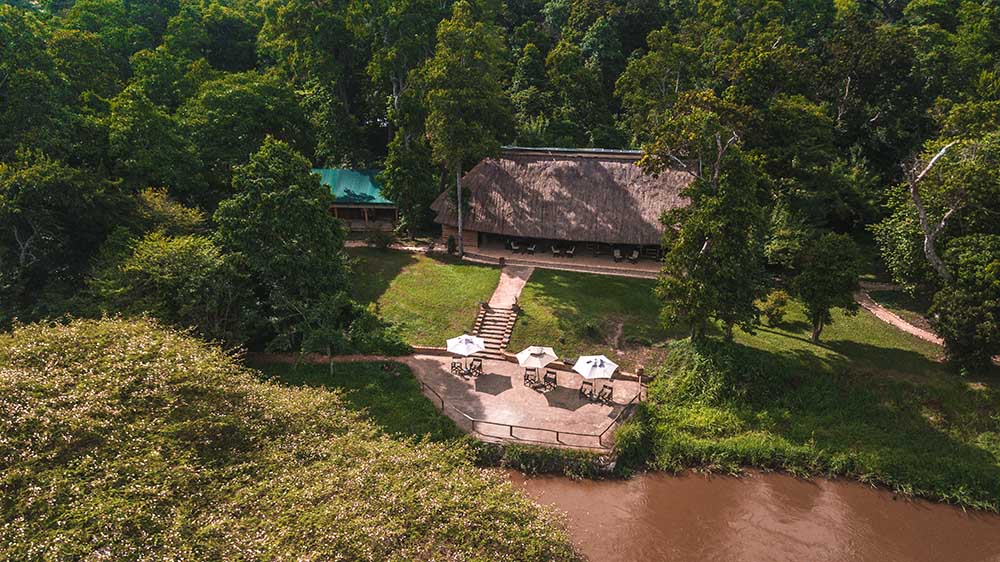 Ishasha Wilderness Camp is situated on the banks of Ntungwe River, it's an idyllic retreat for people who truly enjoy the wilderness of the African bush.
This exclusive camp offers superb quality accommodation with well-appointed luxury tents and excellent service in this unspoilt, remote sector of Queen Elizabeth National Park.
Being within the park means the wildlife is free to pass through the camp as you relax and watch elephants bathing in the river, and resident troops of Black-and-White Colobus and Vervet monkeys are frequently viewed swinging above the camp.
Other favourite activities available at Ishasha Wilderness Camp
Sundowner drinks - grab your G&T to enjoy in a scenic location either on the banks of the river as you watch the animals pass by and the hippos start to leave the water or on the ridge where you'll enjoy sweeping views as the sun drops.
Bush breakfasts - these can be pre-arranged so your own personal chef will come out on your morning safari and cook you up a storm for a proper 'out of Africa' breakfast.
Agartha's Taste of Uganda Tour – this is a unique option available from the Ishasha region, created by the Ishasha Community uplift program.
Agartha and her neighbours work to show you a little bit more about their culture and celebrate their way of life. Agartha will show you with pride how the Bakiga women prepare their favourite food, milliet porridge, a typical staple in this part of the country.
You can learn how they grow and harvest the dry millet – witness and even join in as they shift, grind and cook the food to ensure the most important job is done, keeping it warm for the husbands.
During the tour Agartha weaves in stories of what it's like to be a Bakiga wife whilst encouraging you to taste what you may have helped prepare together. She then sends you off on your journey with a packed traditional snack and a taste of the local brew if you wish too!
Enjojo Lodge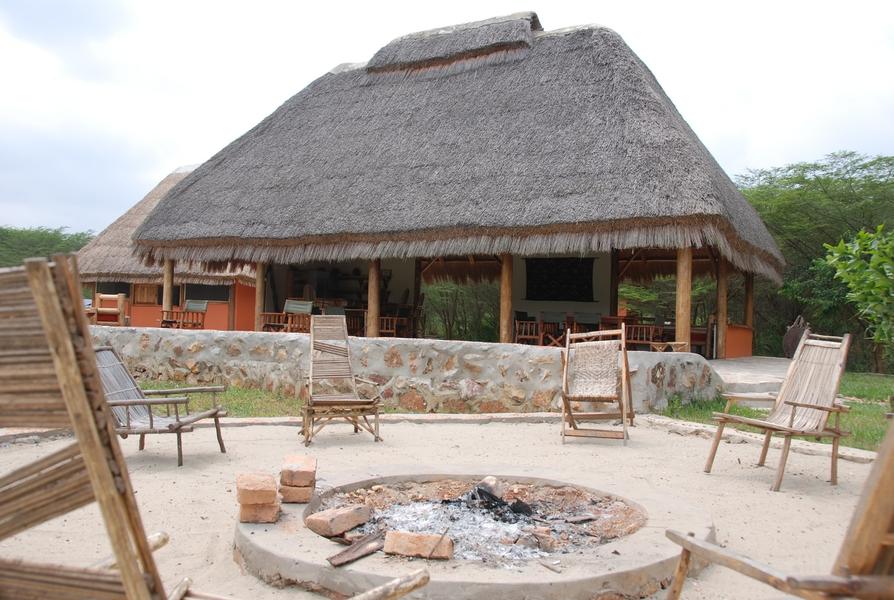 This lovely lodge is located on 40 acres of acacia wilderness on the border of Queen Elizabeth Ishasha sector, this location enjoys unfenced boundaries allowing animals to roam freely so expect to see elephants and antelopes on the grounds.
This lodge is entirely constructed by local builders using locally sourced materials to blend in with the environment with most of the furniture and decoration have been hand-crafted by the local community.
The thatched cottages allow for a comfortable base as you explore this area, there is an abundance of birdlife found on the land here and you can head out on a guided nature walk around the reserve.
Other favourite activities available at Enjojo Lodge
Fishing - there is a small lake Akanyanza at Enjojo that is abundant with fish.
Rent rods from the reception to see if you can catch a tilapia, a lung fish or maybe even a catfish in this great spot.
Community visits - as Enjojo is located outside the park you can easily arrange a walk or cycle trip to a nearby village to meet the local people and see a bit of their way of life.
Itinerary suggestions to visit Ishasha's Tree Climbing Lions
Uganda Flying Safaris
In this flying safari in Uganda itinerary, you will visit the country's best three national parks and experience Uganda's highlights without the long drives.
After spending your first night in Entebbe you will fly on to Queen Elizabeth National Park for game drives and boat safaris.
After two nights in the park you will drive on to see the tree climbing lions in Ishasha before two nights in Bwindi National Park, home to the mountain gorillas.
Finally, you will fly to Murchison Falls National Park for a unique safari experience before returning to Entebbe for your international flight home.
Discover Uganda
An ultimate Uganda tour, the Discover Uganda itinerary is a three week long holiday that covers country's best destinations.
From trekking through lush rainforests in search of wild chimpanzees and endangered mountain gorillas to safari experiences in QENP, with a chance to visit the tree climbing lions in Ishasha, expect incredible wildlife encounters and fascinating culture interactions.
If you'd like to plan a holiday to Uganda, call our Luxury Travel Specialists for a chat about your dream trip or fill out our no-obligation enquiry form.
We understand that booking trips, especially adventurous and alternative ones such as this can be intimidating, so get in touch; we can take the stress out of your holiday planning and organise a trip you won't forget!
Get in touch
Sign up to our newsletter
For more travel inspiration delivered straight to your inbox just fill in your details here
More inspiration from Wayfairer customers and travel specialist
Sign up to our newsletter
For more travel inspiration delivered straight to your inbox just fill in your details here