Responsible Travel Guide: Tanzania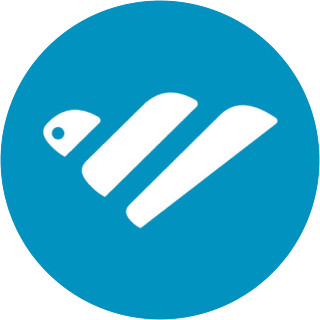 By Wayfairer Team
April, 14, 2023

4 Min read
Read our specialist guide for essential responsible travel practices when you're on your holiday in Tanzania and Zanzibar
Here at Wayfairer we pride ourselves on creating unique, authentic and sustainable tailor-made holidays. We always encourage our clients to be considerate to the local communities and environments they are visiting.
We've put together responsible travel guides for each of the destinations where we currently offer holidays – Rwanda, Kenya, Tanzania, Zanzibar, Thailand, Cambodia, Laos, Burma and Vietnam. Here are our top tips for responsible travel in Tanzania and Zanzibar:
1. Be mindful of local culture, customs and religion, and always respect the local etiquette especially when visiting remote rural areas and the conservative Muslim coast and islands.
Tanzania is a conservative country and you should ensure that you dress modestly and respectfully. Please bear in mind that Tanzanians do not approve of vest tops, short shorts, ripped or dirty clothing. If you're visiting Zanzibar beachwear is absolutely fine on the beach and around your hotel swimming pool, however you should ensure that you cover up if you're leaving the beach areas and visiting Stone Town. Our top tip is to buy a local sarong called a kanga, which can be used to cover shoulders, as well as used as a towel, blanket or scarf at other times. You should be especially mindful about covering up during the month of Ramadan.
If you're visiting Zanzibar please do not join any boat trips which offer the opportunity to swim with dolphins. These may have replaced the island's traditional dolphin hunt, but there are no regulations regarding dolphin tourism in Tanzania, and most tours are run by boat drivers with no experience or interest in animal behaviour. Often boats crowd round the dolphins and chase them, and tourists jump into the water to swim with them, with no monitoring of the dolphin's behaviour.
Whilst on game drives do not encourage your guide to get too close to the animals and do not encourage your driver to depart from the usual track. Be as quiet as you can at all times and do not make any noises to attract or frighten the wildlife. Of course you're going to be excited if you spot a pride of lions for the first time, but please try to express your excitement quietly. You should keep calm and composed and remain at a safe distance when a predator is on a hunt or eating a kill, a mother has a young animal beside her, or a lone male elephant or buffalo is near.
Please refrain from picking any plants or flowers in the national parks and game reserves.
When planning a Tanzania safari consider visiting the southern and western areas such as Selous, Ruaha, Katavi and Mahale Mountains. These areas receive far fewer visitors compared to the Serengeti and northern areas, and a lack of income means fewer rangers to patrol the enormous landscapes – and less of an incentive to protect the wildlife from poachers. Your conservation fees will contribute directly to conservation efforts.
Do not leave any litter in the national parks or game reserves – everything you take in you must take out. Aside from the environmental damage, litter can be harmful to the wildlife. Leave only your footsteps behind you.
If you're planning to climb Mount Kilimanjaro please bear in mind that your trek will be even more enjoyable if you have a good relationship with your guides and porters, therefore you should you book with a company who ensures the proper treatment of porters and guides. Before booking your trek ask your travel consultant what their company's policies are on porters' rights and working conditions and enquire about their wages to ensure that they are paid fairly. Ideally you should book with a company who is a member of the Kilimanjaro Porters Association Project – an organisation which is dedicated to porter welfare on Kilimanjaro. We're one of only 11 UK members of KPAP and we pay our guides, porters and cooks salaries which are far and away over the industry average. We fully disclose the wages of our local trekking team before you travel and also thereby remove the awkward tipping ceremony from our treks, as you should view tips as already having been included.
During your time in Tanzania you should try to interact with local people and learn about their cultures and customs. A great opportunity to gain an insight into the local way of life is through visiting rural villages and markets. If you're on a trek or safari talk to your guides and porters and make an effort to ask their names and get to know them.
Always ask permission before taking photos of anyone, including children, and respect people's privacy. We suggest that you try to engage with the locals rather than simply taking pictures. Cultural exchange is a two-way street and you are also an object of fascination.
A visit to a school can be a fascinating experience, but please bear in mind that tourists coming into classrooms every day to take photos can be disruptive to children's education. If you do visit a school, you should ensure that it is planned and coordinated by a responsible tour guide and authorised by the the head teacher of the school. Gifts and donations should be given to the head teacher rather than the children, who may start to see foreigners as a source of presents and money.
Never purchase items made from endangered species – including coral, turtle shells or eggs, ivory, fur or bone.
Buy locally made products such as jewellery, wooden carvings and traditional blankets at markets, villages and small-scale souvenir shops rather than hotel tourist shops. Tanzania may be a relatively costly place to travel to, but it is still one of the world's poorest countries and tourism can have an enormous impact. Buying hand-made products from markets, villages and small shops can help to ensure that tourism has a positive impact on local families and communities.
Be adventurous and eat in local restaurants and cafés. Not only does this help to support the local economy, but it will also give you a more authentic holiday experience. Try nyama choma (grilled meat, usually goat), chipsi mayai (Swahili for "chips and eggs") and Zanzibar pizza!
Travel with a Swahili phrasebook in your hand luggage and make an effort to learn some key words and phrases. The ability to speak some basic Swahili will undoubtedly win you many smiles from the friendly locals who you come into contact with during your time in Tanzania. Swahili is easy to pick up for native English speakers as the words are pronounced exactly as they look to an English speaker. In Tanzania handshakes are extremely important in social etiquette so our top tip is to learn the three way African handshake – it's sure to be an icebreaker with the locals!
If you'd like to plan a holiday to Tanzania and/or Zanzibar, call our Luxury Travel Specialists for a chat about your dream trip or fill out our no-obligation enquiry form.
We understand that booking trips, especially adventurous and alternative ones such as this can be intimidating, so get in touch; we can take the stress out of your holiday planning and organise a trip you won't forget!
Get in touch
Sign up to our newsletter
For more travel inspiration delivered straight to your inbox just fill in your details here
More inspiration from Wayfairer customers and travel specialist
Sign up to our newsletter
For more travel inspiration delivered straight to your inbox just fill in your details here