Wayfairer Travel Guide: Cambodia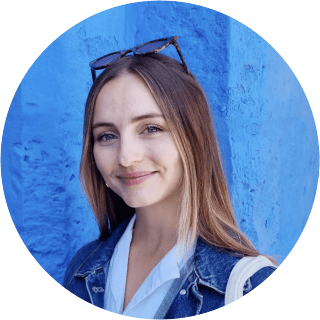 By Maggie Asbury
April, 14, 2023

4 Min read
If you're planning a holiday to Cambodia our travel guide will help you decide where and when to go and what to do whilst you're there.
From the magnificent temples of Angkor Wat, to the bustling cities of Siem Riep and Phnom Penh, and the palm-fringed beaches and tropical islands on the south coast, Cambodia is a fantastic holiday destination.
Whether you want to learn about the country's dark and turbulent past with visits to Tuol Sleng Prison Museum and the Killing Fields of Choeung Ek, explore the UNESCO World Heritage Site of Angkor Wat, discover the pre-Angkorian temples of Sambor Preh Kukh, take a guided tour in the Cardamom Mountains or relax in the quiet fishing town of Kep, a Wayfairer tailor-made holiday to Cambodia can offer a perfect combination of history, culture, adventure and relaxation.
Where to go in Cambodia
Our Cambodia holidays focus on the following areas: Siem Reap and Angkor Wat > Kampong Thom > Phnom Penh > Koh Trong > Chambok > Sihanoukville > Kep and Rabbit Island > Koh Kong (The Cardamom Mountains)
Cambodia can easily be combined with another destination, such as Thailand, Laos or Vietnam. Our Grand Indochina Explorer is a 21 day holiday which starts in Thailand, then travels through Laos and Cambodia, before ending in Vietnam.
Bayon Temple
What to do in Cambodia
We have listed below 20 activities and excursions to do in Cambodia:
Explore the capital city, Phnom Penh
Explore the UNESCO World Heritage Site of Angkor Wat
Visit Tuol Sleng Prison Museum (S-21) and the Choeung Ek Killing Fields
Visit the iconic temple of Angkor Wat at sunrise
Enjoy a traditional Cambodian breakfast at Siem Reap's Old Market
Explore the historical city of Siem Reap
Learn about Cambodia's tragic history with a visit to Wat Thmei
Discover the beaches of Sihanoukville
Visit the Royal Palace and Silver Pagoda in Phnom Penh
Join in with the Chaul Chnam (Cambodian New Year) celebrations
Visit the Angkor National Museum in Siem Reap
Explore the jungle clad temples of Ta Prohm
Visit the Cambodia Land Mine Museum in Siem Reap
Visit Kompong Phluk Floating Village
Discover the small island of Koh Trong on the Mekong River
Visit Chambok on the border of the Kirirom National Park
Observe rural Cambodian life at Kampong Thom
Enjoy a hot air balloon flight over the countryside near Angkor Wat
Dive or snorkel off the islands of Koh Rong and Koh Rong Samloem
Discover the fishing town of Kep



When to travel to Cambodia
Cambodia has two main seasons, 'dry' (October to April) and 'rainy' (May to October). In our opinion this fascinating country can be visited and enjoyed year round regardless of the season.
The dry season is the most popular time to go to Cambodia, but the rainy season isn't necessarily as bad as you may expect, and can actually be a great time to visit due to fewer tourists. Depending on what you want to do, tourist numbers may be a more important consideration than the weather.
Responsible Travel in Cambodia
We are committed to responsible, sustainable and ethical tourism and we're proud to work with a fantastic supplier in Cambodia that wholeheartedly shares our core values with regards to responsible tourism. You can read more about our responsible tourism values here.
We encourage all of our clients who are visiting Cambodia to travel in a responsible and respectful manner to ensure that tourism has a positive impact on the economy, the environment, and the local communities. You can read our guide to responsible travel in Cambodia here.
Cambodia Travel Essentials
Getting there: Our Cambodia holidays can be combined with other destinations, such as Thailand, Laos and Vietnam. For some of our Cambodia holidays you'll need to fly into Siem Reap and for others you'll need to fly into Bangkok - your Wayfairer Travel Specialist will advise accordingly.
Flying time: London to Siem Reap: 14 hours 40 minutes (via Bangkok), London to Bangkok: 11 hours 30 minutes (direct)
Recommended Airlines: British Airways, Thai Airways,
Time difference: Cambodia is 6 hours ahead of United Kingdom
Currency: Cambodian riel (KHR). The exchange rate is approximately UK£1 = 5,555.27KHR, US$1 = 4,097.28KHR and €1 = 4,891.04KHR
Visa Requirements: Most visitors to Cambodia require a one-month tourist visa which can be obtained on arrival at Phnom Penh and Siem Reap airports, and at land borders with neighbouring Thailand, Vietnam and Laos. The cost is $30, plus you'll need one passport-sized photo. It is also possible to arrange a visa through Cambodian embassies overseas or an online e-visa ($30, plus a $7 processing fee) through the Ministry of Foreign Affairs (www.mfaic.gov.kh). However, e-visas are only accepted at Phnom Penh and Siem Reap airports and at the two main land borders: Bavet/Moc Bai (Vietnam) and Poipet/Aranya Prathet (Thailand).
Vaccinations: Visitors to Cambodia should ensure that they have Hepatitis A, Typhoid and Tetanus vaccinations. Other vaccinations may also be required.
There is a high risk of malaria in the western provinces of Cambodia bordering Thailand, therefore anti-malaria medication is recommended and you should take precautions to avoid mosquito bites. There is very low risk of malaria in the temple complexes of Angkor Wat and around Lake Tonle Sap, including Siem Reap, and whilst anti-malarial medication is not necessary, you should take precautions to avoid mosquito bites by wearing long sleeves and long trousers especially after sunset, using insect repellents on exposed skin and sleeping under a mosquito net.
There is no risk of yellow fever in Cambodia, however, there is a certificate requirement. Under International Health Regulations a yellow fever vaccination certificate is required for travellers arriving from countries with risk of yellow fever transmission and for travellers who have transited for more than 12 hours through an airport of a country with risk of yellow fever transmission. Click here for further information about yellow fever vaccination certificates and recommended vaccinations for Cambodia.
If you'd like to plan a holiday to Cambodia, call our Luxury Travel Specialists for a chat about your dream trip or fill out our no-obligation enquiry form.
We understand that booking trips, especially adventurous and alternative ones such as this can be intimidating, so get in touch; we can take the stress out of your holiday planning and organise a trip you won't forget!
Get in touch
Sign up to our newsletter
For more travel inspiration delivered straight to your inbox just fill in your details here
More inspiration from Wayfairer customers and travel specialist
Sign up to our newsletter
For more travel inspiration delivered straight to your inbox just fill in your details here