Recommended Reads: South Africa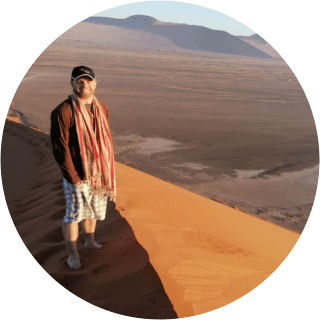 By Vernon Cameron
April, 14, 2023

4 Min read
From Jennifer McVeigh's 'The Fever Tree' to Nelson Mandela's 'Long Walk to Freedom', here's my reading recommendations for South Africa.
Deciding what to read when planning a holiday to South Africa can be a daunting undertaking. As often seems to be the case, political and social change is a catalyst for an outpouring of artistic endeavours, and that extends to literature. The last hundred years or so have seen South Africa move from a colonial power to an aggressive white supremacist state to a modern multi-ethnic democracy, and at each stage, new styles and forms of literature emerged.
Under the apartheid government, the themes of oppression and violence against black and coloured South Africans were unsurprisingly dominant. But since 1994, writers have begun to explore other more complex themes, including the issues of identity brought on by the increasing class mobility of the black population, the struggle to maintain traditional ways of life in an increasingly urbanised world, and the tensions between local anti-Apartheid activists and those who went into voluntary or imposed exile. For those interested in the changing themes of black South African literature, I recommend you read Rachel Swarns' excellent article for the New York Times: Beyond Black and White; South Africa's Black Writers Explore a Free Society's Tensions.
Despite the dominance of political and social themes in South African literature, I have to start this selection with an old favourite that delights readers of all ages …
Jock of the Bushveld by Percy Fitzpatrick
This charming collection of (mostly) true stories are told through the eyes of Jock, a Staffordshire Bull Terrier cross who accompanied his master (Fitzpatrick) on his travels in the Bushveld region of the Transvaal during the 1880s. Jock and Percy's adventure provided the inspiration for many bedtime stories to Percy's children later in life, and it was at his encouragement that he took pen to paper and recorded them. The resulting work was immensely popular and rapidly became an accepted South African classic. The stories paint a vivid picture of the landscapes through which the pair travelled and the people they met.
Readers should be aware that more recent publications have been edited to cleanse the text of racial references, but older versions may still contain language which was, for its time, perfectly acceptable.
The Fever Tree by Jennifer McVeigh
This novel is a moving portrait of the lives and choices faced by many 19th-century colonialists who turned to the African continent when it seemed that they had no more choices left at home. It tells the story of a disillusioned and destitute young woman who travels to South Africa to marry in the hopes of starting a new life in a strange and unforgiving country. Frances struggles with the differences between her privileged English upbringing and the stark hard reality of life in the African bush, and the poverty of the local populations who are exploited by their colonial landlords.
Although fiction, this novel gives an insight into the reality behind the often-romanticized view of colonial life in South Africa, and gives a sympathetic understanding of the lives of the exploited indigenous populations.
Cry, The Beloved Country by Alan Paton
This is perhaps the most famous novel to come out of South Africa full stop. It is the heartbreaking story of a rural Zulu parson searching for his son, who has become involved in the city underworld, and ends up arrested for the murder of a white man. This is a classic example of a novel that brought the world's attention to the plight of black Africans living under Apartheid. This is a must-read for those seeking to understand the complicated history of South Africa.
Ancestral Voices By Etienne van Heerden
Originally published in Afrikaans, this adaptation of the traditional form of the "farm novel" tells the riveting trans-generational saga that explores a family's deepest secrets and generational old mysteries. It's set against the backdrop of the changing face of South African society and the social and political divides that drove wedges between neighbours and even families.
The Power of One by Bryce Courtney
Set in the 1930s and 40s, this novel is the story of an English-speaking South African boy growing up in a predominantly Afrikaans environment. He was sent away to boarding school at a young age and bullied for being small and "English". The novel is both a story of one boy's coming of age and gradual accomplishment of his dream to be "welterweight champion of the world", and a snapshot of the often-conflicted life for English South Africans in the decade leading up to Apartheid.
Disgrace by J. M. Coetzee
In this harrowing and thought-provoking novel, Nobel Prize-winning author J. M. Coetzee tells the story of a disgraced former professor and his alternative daughter, whose lives are torn apart by their own actions and by new waves of violence in post-Apartheid South Africa. Although on the surface, it can read as depressing, and at times, devoid of hope, the characters' self-destructive behaviour, helplessness, and abuse by others force an examination of what it means to be human. This eventually leads to a very real and sincere motivation for redemption that may be read as a broader metaphor for South Africa's gradual recovery and rehabilitation from the Apartheid era.
Long Walk to Freedom by Nelson Mandela
No reading list for South Africa would be complete without reference to Nelson Mandela's autobiography: a winner of the Nobel Peace Prize and South Africa's first black president after the fall of Apartheid. This autobiography is a first-hand account of an important era of South Africa's recent history and the forces that have shaped the country as it exists today by chronicling Mandela's early life, role as leader of the then outlawed ANC, imprisonment on the infamous Robben Island and his subsequent release, and rise to power.
If you'd like to plan a holiday to South Africa, call our Luxury Travel Specialists for a chat about your dream trip or fill out our no-obligation enquiry form.
We understand that booking trips, especially adventurous and alternative ones, such as this, can be intimidating, so get in touch; we can take the stress out of your holiday planning and organise a trip you won't forget!
Get in touch
Sign up to our newsletter
For more travel inspiration delivered straight to your inbox just fill in your details here
More inspiration from Wayfairer customers and travel specialist
Sign up to our newsletter
For more travel inspiration delivered straight to your inbox just fill in your details here