Sarah and Christopher Simpson contacted Wayfairer Travel in August 2018 to plan a spectacular family safari holiday.
Following their consultation to design a trip crafted to their needs and preferences, they finally embarked on their 10-day Tanzania holiday in May 2019.
This adventurous family of 5 with 6, 10 and 11-years old children had a fantastic time travelling far and wide in Tanzania's Northern Circuit before reaching Zanzibar's paradise beaches.
In Tanzania, the family first visited Lake Manyara National Park with a stay in Gibbs Farm for a night.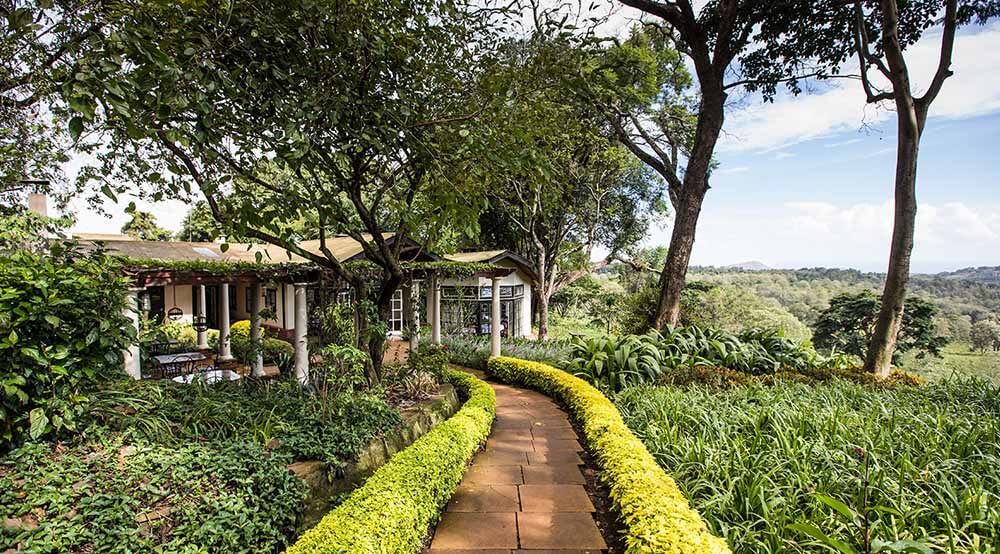 Here, they undertook a 370 meter walk along the Manyara Treetop Walkway, which takes you on a sky-high adventure through the beautiful forest of Lake Manyara.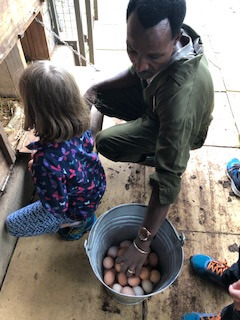 At Gibbs Farm, Sarah's little ones have been engaged in a lot of interesting activities…
"Every day felt like a big adventure. Gibbs Farm was a highlight for me, such a heavenly place! The kids loved all the activities they could help with in the farm, the setting was stunning, and the food was awesome. They particularly enjoyed collecting eggs and they even got to attend a talk about elephants!"
After a night's stay at Gibbs Farm, the family headed towards Ngorongoro Crater for a two night stay in andBeyond Ngorongoro Crater Lodge for incredible safari experiences.
During their first afternoon at the lodge we planned for them to be guided by an armed ranger for a two-hour walk through the diverse landscapes of the Ngorongoro Crater Highlands.
On the next day, Sarah and the family experienced their second game drive of the trip followed by lunch at a picnic site on the crater floor.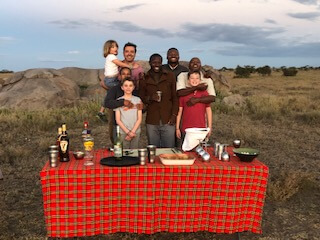 "The game drives were fabulous, the crater a natural wonder and I will never to my dying day forget the magic of seeing our very own sunset bar appearing in the middle of the bush!A total surprise and as seasoned travellers there aren't many things that surprise us... that really did! Magical!"
Continuing further north, the family reached the endless Serengeti plains with a stay in Namiri Plains Camp.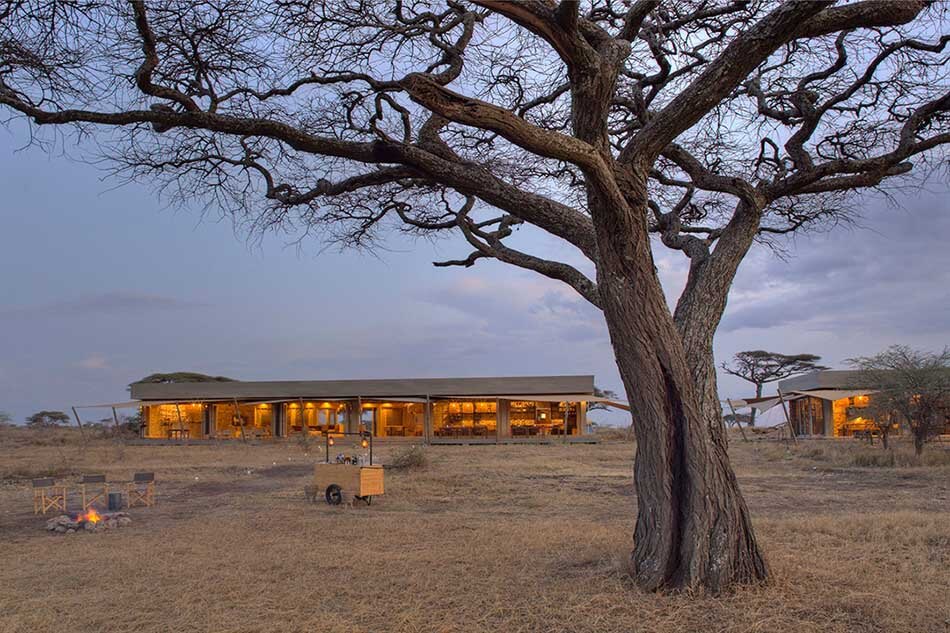 The next 3 nights consisted of full safari days and exploring the heart of the park with their private guides, all planned to ensure incredible game-viewing opportunities.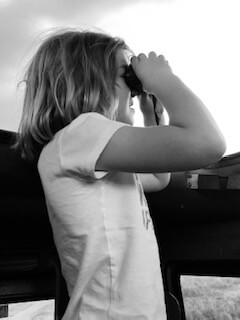 Amongst the highlights of this trip, Sarah couldn't forget to mention the overall organization and attention to detail…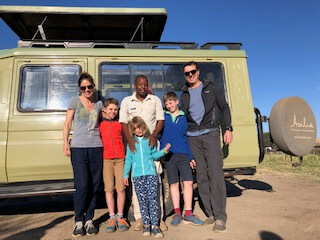 "In summary one of the major positives of the trip - so you can look back with a really warm glow! - was the brilliant organisation by the Wayfairer team. I always felt we were in very safe hands and the way Wayfairer put together the trip meant that us.

As travellers, I didn't have to think about anything which was pretty blissful!"