Wayfairer Travel Guide: Laos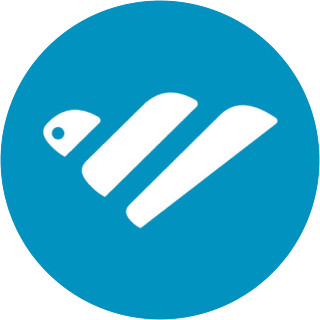 By Wayfairer Team
November, 7, 2023

4 Min read
If you're planning a holiday to Laos our travel guide will help you decide where and when to go and what to do whilst you're there.
From the peaceful capital city of Vientiane and the UNESCO World Heritage Site of Luang Prabang, to the remote villages and jungles of the highlands and the plateaus and rice fields of the south, Laos is a fascinating country to visit.
On a Wayfairer tailor made holiday to Laos you can wander around the narrow side streets and dusty alleyways of Luang Prabang with its gleaming temple roofs, fading French architecture and stunning mountain backdrop, take a cruise on the Mekong River where you'll pass by ancient temples, lush countryside and traditional riverside villages or explore the picturesque countryside of Phonsavan and the mysterious Plain of Jars.
Where to visit Laos
Our tailor-made holidays to Laos tend to focus on the following areas: Luang Prabang > Phonsavan > Vientiane > Pakbeng > Pakse
You can combine Laos with another destination, such as Thailand, Cambodia and Vietnam.
A popular option is to start your holiday in Bangkok (Thailand) and then fly up to Chiang Rai, then board a boat at the Thai/Lao border and enjoy a gentle two day cruise down the Mekong River to Luang Prabang. You can then discover the highlights of Laos before flying home, or you may wish to continue your adventure and spend a few days in Vietnam or Cambodia.
You can read our guide to Luang Prabang and Vientiane here.
What to do in Laos
Find below 17 different activities and excursions to choose from during your Laos holiday:
Visit Wat Si Saket, the oldest surviving temple in Vientiane
Visit the golden stupa of That Luang (the Great Sacred Stupa) in Vientiane, the most sacred monument in the country and is now recognized as the national monument and symbol of Laos
Sit at one of the many bars on Vientiane's riverfront to enjoy a cold Beer Lao and watch as the sun sets on the Thai side of the Mekong
Stay at La Folie Lodge on the tranquil Done Daeng Island in southern Laos - cycle around the island to get an insight into rural Mekong life
Climb to the top of Patuxai, one of Vientiane's most noticeable landmarks, for spectacular views of the city
Visit the Buddha Park of Xieng Khuan, an unusual sculpture park on the banks of the Mekong
Stay at the Sanctuary Prakbeng Lodge and visit the Mekong Elephant Camp which is dedicated to the protection of elephants
Visit Bolaven Plateau in southern Laos – home to spectacular waterfalls including Tad Fane and Dong Hua Sao (aka Taat Fang)
Take a boat trip on the Mekong River to visit the sacred Pak Ou Caves
Head up to Phu Si Hill for stunning panoramic views of Luang Prabang and the Mekong River
Take a dip in the spectacular Kuang Si Falls
Wake up early one morning and joining the locals in Luang Prabang as they offer rice and other alms to the hundreds of saffron robed Buddhist Monks who line the streets every morning
Explore the laid back '4000 Islands' region in southern Laos
Visit COPE, a remarkable NGO dealing with the impacts of unexploded ordinance on the people of this peaceful country
Visit Wat Xieng Thong in Luang Prabang with its sweeping roof and rare reclining Buddha
Discover the mysterious Plain of Jars at Phonsavan
Visit Luang Prabang's vibrant and colourful morning market and its authentic night market, where local hill tribe women sell beautiful blankets, silk scarves, embroidered bags and handmade silver jewellery



Explore the 4000 Islands
When to visit Laos
Laos has two main seasons, 'dry' (October to late April) and 'rainy' (May to October). In our opinion this beautiful country can be visited and enjoyed year round regardless of the season, however if you travel between July and September you should be prepared for heavy downpours almost every day.
The dry season is the most popular time to visit, but during and just after the rainy season Laos is at its most picturesque as the countryside is lush and green and the waterfalls are at their most impressive.
Read our month-by-month guide to Laos's weather to help decide when to go.
Where to stay in Laos
Here are some examples of the fantastic accommodations we use in Laos –
Satri House, Luang Prabang
Housed in a stunning old villa built at the turn of the century as a royal residence, Satri House was refurbished in 2002 and converted into one of Luang Prabang's most stylish properties.
The 28 Rooms and 3 Suites are furnished with superior crafted wood furniture, large balconies, spacious bathrooms with rain shower and separate toilet room, and bath tubs in the Suites.
The Satri House restaurant overlooks the lush garden and features local Lao delicacies and a fusion menu of inspired western and Asian creations. There's also a pleasant garden bar, a library, two swimming pools and a spa with a Romanesque jacuzzi, a plunge pool and a herbal steam room, as well as treatments and massages.
Sanctuary Pakbeng Lodge, Pakbeng
Located on the banks of the Mekong River, the Sanctuary Pakbeng Lodge is midway between Luang Prabang and Huay Xai, the main border crossing between northern Thailand and northern Laos. It is an ideal starting point for walks into the forest to see villages which are off the main tourist trail, and the lodge also faces the Mekong Elephant Camp, which is dedicated to the protection of elephants.
The Lodge has 20 superior rooms, 8 deluxe rooms and 2 suites. Each room has a private balcony overlooking the Mekong River and the Elephant Camp, equipped with deckchairs and a coffee table. The Deluxe Rooms and the Suites feature Air-Conditioner units.
La Folie Lodge, Pakse
Located on the tranquil Done Daeng Island, part of the Champassak cultural and natural heritage landscape, La Folie Lodge sits along the Mekong River, on a beach facing the UNESCO World Heritage Site of Wat Phou.
The lodge has 26 stilted wooden bungalows plus a separate 2-bedroomed villa, each with private balconies offering magnificent views of the Mekong or the tropical garden.
Laos Itinerary Ideas
The suggestions below are examples of holidays which we can arrange, however they can be tailored to suit your personal preference.
An Introduction to Laos - 7 days
Our Introduction to Laos holiday starts in the peaceful capital city of Vientiane. Located on the banks of the Mekong River, Vientiane has a laidback vibe and timeless atmosphere and it offers a perfect introduction to life in Laos. You then fly to Luang Prabang where you'll have three days to explore this charming UNESCO listed city.
Essence of Laos - 9 days
Essence of Laos holiday starts in Bangkok, where you will have time to visit Grand Palace, the Temple of the Emerald Buddha and Wat Pho, before travelling north to Chiang Rai. You then board a private boat at the Thai/Lao border and spend two days cruising down the Mekong River to Luang Prabang. From Luang Prabang we travel to Phonsavan in the remote Xieng Khuoang Province and then on to Vientiane.
Laos on the Loose - 13 days
Laos on the Loose holiday starts in Bangkok and then you'll fly up to Chiang Rai. On day three you will board a boat at the Thai/Lao border and enjoy a gentle two day meander down the Mekong River to Luang Prabang – this is a wonderful way to adjust to the slow and relaxed pace of life in Laos. As well as the 'must see' towns of Luang Prabang and Vientiane, you'll also visit southern Laos which is known for its spectacular scenery, dramatic waterfalls and coffee plantations.
Responsible Travel in Laos
We are committed to responsible, sustainable and ethical tourism and we're proud to work with a fantastic supplier in Laos that wholeheartedly shares our core values with regards to responsible tourism. You can read more about our responsible tourism values here.
We encourage all of our clients who are visiting Laos to travel in a responsible and respectful manner to ensure that tourism has a positive impact on the economy, the environment, and the local communities. You can read our guide to responsible travel in Laos here.
Travel Essentials
Getting there: For some of our Laos holidays you'll need to fly into Bangkok and for others you'll need to fly into Vientiane – your Wayfairer Travel Specialist will advise accordingly.
Flying time: London to Vientiane = 17 hours 5 minutes (via Bangkok), London to Bangkok = 11 hours 30 minutes (direct)
Recommended airlines: Thai Airways, Lao Airlines
Time difference: Laos is 6 hours ahead of United Kingdom
Currency: Lao Kip (LAK). The exchange rate is approximately UK£1 = 10,813 LAK, US$1 = 8,286 LAK and €1 = 9,774 LAK
Visa requirements: You can get a visa on arrival at Friendship Bridge, Vientiane and Luang Prabang airports as well as Chong Mek – the cost is US$35. You will need one passport photo. Alternatively, you can get a visa by contacting the Lao Embassy in London. Or if you are in the region, you can get a long-stay visa from the Lao Embassy in Bangkok or Hanoi.
When you enter Laos, make sure you get an entry stamp in your passport. If you don't have a legitimate entry stamp you may get arrested or fined.
Please note that visa conditions change regularly. For the most up to date information, contact your nearest Lao Embassy or Consulate.
Vaccinations: Visitors to Laos should ensure that they have Hepatitis A, Typhoid and Tetanus vaccinations. Other vaccinations may also be required.
There is a high risk of malaria in all areas of Laos, except Vientiane, therefore anti-malaria medication is recommended and you should take precautions to avoid mosquito bites. Avoid mosquito bites by wearing long sleeves and long trousers especially after sunset, using insect repellents on exposed skin and sleeping under a mosquito net.
There is no risk of yellow fever in Laos, however, there is a certificate requirement. Under International Health Regulations a yellow fever vaccination certificate is required for travellers arriving from countries with risk of yellow fever transmission and for travellers who have transited for more than 12 hours through an airport of a country with risk of yellow fever transmission. Click here for further information about yellow fever vaccination certificates and recommended vaccinations for Laos.
If you'd like to plan a holiday to Laos, please call our Luxury Travel Specialists or send an online enquiry to start your journey.
We understand that booking trips, especially adventurous and alternative ones such as this can be intimidating, so get in touch; we can take the stress out of your holiday planning and organise a trip you won't forget!
Get in touch
Sign up to our newsletter
For more travel inspiration delivered straight to your inbox just fill in your details here
More inspiration from Wayfairer customers and travel specialist
Sign up to our newsletter
For more travel inspiration delivered straight to your inbox just fill in your details here