Recommended Reading: Kenya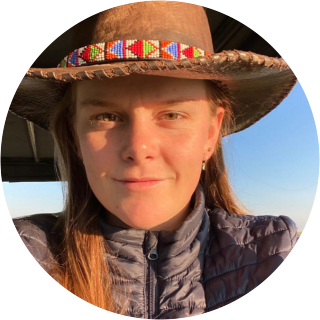 By Ellie Jones-Perrott
April, 14, 2023

4 Min read
From Joy Adamson's Born Free to Isak Dinesen's Out of Africa, there's a long list of fascinating novels that are set in Kenya.
Reading a book is a fantastic way to immerse yourself in a destination, without even getting on a plane. It can give you a sense of the people, the culture, the wildlife and the history of the country, and it can help to build your excitement for an upcoming trip - if you have one booked - or inspire you to start planning your next adventure.
Whilst guide books from the likes of DK and Bradt Travel Guides provide helpful country information and travel tips, many of us want a little more, whether it's a more detailed history of the region, an explanation of a complex political past, or a more evocative insight into a diverse and unique culture.
In this first blog of a new series we're launching, our Marketing Executive and avid reader, Rebecca Vogel, shares some of her favourite books all of which are set in the countries that we're passionate about.
Here's Ellie's reading recommendations for Kenya:
Born Free by Joy Adamson
Born Free is Joy Adamson's account of her and her husband's efforts to raise and rehabilitate lions in Kenya. It is a brilliant introduction to wildlife conservation in Africa, as not only does Joy Adamson's prose paint an evocative picture of Kenyan life in the mid-20th-century, but it also gives an insight into issues and controversies that surrounded different approaches to conservation and animal rehabilitation that continue to this day.
Although the events described take place in Kenya, the themes are applicable to most of Africa's wilderness areas and readership should by no means be limited to those traveling to Kenya alone.
The Born Free Foundation has also published a children's version of this book, making it a great introduction for kids heading to the bush for the first time.
Out of Africa by Isak Dinesen
Probably the most famous tale of colonial Kenya, Out of Africa is the first hand account of Danish Karen Blixen who travels out to what was then British East Africa to marry her second cousin and to start a coffee plantation. Equally well known as the film that catapulted Meryl Streep to international fame, the novel offers a stunning and evocative description of a then untouched landscape. For her time, Blixen had an uncommon respect and affiliation for the Kikuyu people who lived on the land she farmed, and this comes through in the pages of her memoir in her portraits of individual characters and the daily life of the village.
Circling the Sun by Paula McLain or West With the Night by Beryl Markham
For those who have already read Out of Africa and are well versed in Karen Blixen's story, Circling the Sun is a novelised account of the life of Beryl Markham offering a different perspective on the happy valley set of colonial British East Africa. Another remarkable and strong willed woman, Beryl lived her life on the edge of society. Married and divorced multiple times and was rumoured to have had affairs with the likes of royalty and Denys Finch Hatton (Karen Blixen's long term lover) she was often passed over and ostracised as a scandalous and unconventional figure. A successful horse trainer and an avid adventurer, Markham later became the first woman to fly the Atlantic solo from East to West. She recorded her experiences in an autobiography titled West With the Night, for those who wish to the read the 'original' version.
A Grain of Wheat by Ngugi wa Thiong'o
For those looking for a modern political approach to Kenya, this novel takes place on the eve of independence in 1963, and is told through the eyes of the inhabitants of Thabai village. As loyalties are split even within the village between the "white man" and the Mau Mau rebellion, political turbulence in the country deeply affected people's lives, testing their friendship, love and courage – and sometimes led to betrayal.
This novel creates a living history of the independence struggle, retelling the colonial story from a Kenyan perspective and providing an invaluable context for travellers to the region.
Kenya's most famous novelist spent more than a year in prison for his writings during the 1970s, and later went into exile abroad.
The Constant Gardener by John Le Carre
This novel is classic Le Carre, part adventure and part detective novel, it follows the journey of a British Diplomat who believes that the murder of his activist wife in Kenya has more sinister roots than reported. The novel, although fiction, is loosely based on and dedicated to the memory of Yvette Pierpaoli, a French activist who died during the course of her aid work. The novel explores the controversial subject of corruption at the very highest levels of government and involving aid agencies and pharmaceutical companies.
Adapted to the screen in 2005 starring Ralph Fiennes and Rachel Weisz and filmed on location, this is a great read that explores the darker more troubling side of the after effects of colonialism and independence.
If you'd like to plan a holiday to Kenya, call our Luxury Travel Specialists for a chat about your dream trip or fill out our no-obligation enquiry form.
We understand that booking trips, especially adventurous and alternative ones such as this can be intimidating, so get in touch; we can take the stress out of your holiday planning and organise a trip you won't forget!
Get in touch
Sign up to our newsletter
For more travel inspiration delivered straight to your inbox just fill in your details here
More Kenya travel inspiration from Wayfairer customers and travel specialist
Sign up to our newsletter
For more travel inspiration delivered straight to your inbox just fill in your details here