Responsible Travel Guide: South Africa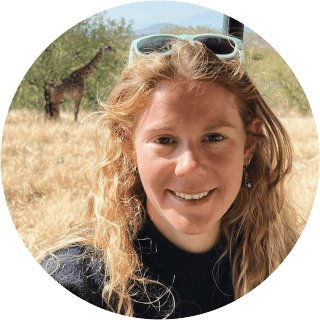 By Jess Tyers
April, 14, 2023

4 Min read
Are you looking to plan a luxury holiday to the Rainbow Nation? Here's our guide to travelling in a responsible fashion when in South Africa...
Looking for travel inspiration? Wayfairer trip ideas that will take you to South Africa:

(hover and click to see the full itinerary)
Learn about South Africa's history & Nelson Mandela's legacy
We strongly believe that all visitors to South Africa should take the time to understand the country's political history, as this will offer a more meaningful travel experience. We recommend that you visit Robben Island, the District Six Museum in Cape Town, and the Apartheid Museum in Johannesburg to gain insight into South Africa's history and Nelson Mandela's legacy.
1. Robben Island
Robben Island has become synonymous with the former leader of the free and democratic South Africa, Nelson Mandela, who spent 18 years in its maximum security prison. Visiting Robben Island is a sobering and inspirational experience that you will never forget.
2. The District Six Museum
The District Six Museum is located in the former inner-city residential area, District Six. The museum was founded in 1994 as a memorial to the residents of District Six, who were forcibly removed from their homes during Apartheid in South Africa. The museum has an impressive collection of historical materials, including photographs, paintings, artefacts and books, as well as audio-visual recordings of District Six, most of which were donated by its former residents. This fascinating museum has been designed in such a way that a visitor can wander in off the street and take a self-guided tour. However, it is much better to take a tour with an ex-resident of District Six as they will provide historical information and commentary, as well as answer any questions. The site has been nominated a National Heritage Site and is, therefore, a conservation area of Cape Town, and should be treated with sensitivity and respect.
3. Apartheid Museum in Johannesburg
We recommend that you visit the Apartheid Museum in Johannesburg, which chronicles the story of 20th-century South Africa and the rise and fall of the apartheid system. Apartheid was enforced by the South African government from 1948 to 1990, and the displays in the museum demonstrate how this racially-discriminatory regime destroyed the lives of many South Africans.
If you're on a Wayfairer tailor-made holiday, we can include a visit to Robben Island, the District Six Museum or the Apartheid Museum in your itinerary. Please ask your Fair Travel Consultant about this.
Visit one of South Africa's Townships
The townships of South Africa are the places where the heart of the nation beats, and it's here where you'll have a chance to see 'The real South Africa'. A visit to a township can be a fascinating and insightful cultural experience for tourists. Likewise, responsible township tourism is welcomed by the residents as it offers an opportunity for them to promote their heritage, generate income, and develop community initiatives.
The term township refers to urban living areas that were reserved for non-whites from the late 19th century until the end of Apartheid. During Apartheid, non-whites were evicted from areas that were designated as "white only" and forced to move into separate settlements. These sprawling settlements, designed to alienate communities, were essentially slums with no running water and tiny houses made of scraps of wood and metal. Living conditions were cramped and unhygienic. Post-apartheid, shacks are being replaced by government-subsidised houses, roads are continuously being improved, and basic services are being installed.
If you're considering visiting a township, we recommend that you choose a cycling or walking tour, as this can offer a unique opportunity to interact and engage with the residents and experience their warmth, friendliness, unity and humanity. In our opinion, a cycling or walking tour is a much more responsible option than a bus tour, which is just voyeurism and doesn't offer any benefit to the local residents. Plus, if you're on a bus, taking photos from the window, there's no opportunity for cultural exchange.
We highly recommend including a township tour to your South African itinerary, whether it's Johannesburg's Alexandra or Soweto, Pretoria's Mamelodi and Soshanguve, or Cape Town's Khayelitsha and Langa. However, we advise against visiting on your own as you'll find that there are few road signs, and maps can be confusing. There are many companies that specialise in township tours, including transport to and from the townships. But please ensure that you book your tour with an ethical and responsible company that will ensure the local residents benefit from your visit.
If you're on a Wayfairer holiday and would like to visit a township, we can arrange a walking or cycling tour for you. You'll be accompanied by a guide who still lives there, and they will take you to community projects, craft markets, restaurants and taverns (also known as "shebeens") run by local residents. The townships are a hive of activity, and you'll be amazed by the vibrant and positive atmosphere and the spirit of entrepreneurship and creativity that surrounds you.
Be respectful when taking photographs
If you're visiting a township or rural community, always ask permission before taking photos of anyone, including children, and respect people's privacy. People in the townships think it is extremely disrespectful for tourists to randomly take photos of them without asking permission. We suggest that you try to engage with the locals rather than simply taking photos of them.
Familiarise yourself with the languages in South Africa
There are 11 official languages in South Africa. However, you'll find that English is widely spoken, especially in the main cities and towns. If you're planning on visiting rural communities, we encourage you to make an effort to learn a few words in Afrikaans or the relevant tribal language. The ability to speak some basic words, such as 'hello' and 'thank you', will undoubtedly win you many smiles from the friendly locals who you come into contact with during your time in the rural areas of South Africa.
Buy authentic South African products at local markets
Support the local economy by buying authentic handmade products at markets, villages, and small-scale souvenir shops rather than hotel tourist shops or on organised shopping trips. Please be aware that some craft markets in larger towns and cities sell imported crafts, such as masks and drums, from across Africa. So where possible, shop in local communities where you can see authentic South African crafts being made. Never buy crafts or products made from protected or endangered animals, such as ivory, fur or feathers.
When 'bartering' over the price, please bear in mind that the seller might accept a price below its cost price because they need cash to feed their family. So, don't push too much just to save yourself a few pounds. Stay calm, be reasonable, and keep a smile on your face. It's meant to be fun!
Try the local food
During your time in South Africa, we encourage you to be adventurous and to eat in local restaurants and cafés. Not only does this help to support the local economy, but it will also give you a more authentic holiday experience.
Wayfairer Top Tip: If you want to get a real taste of South Africa, you should try an authentic 'braai' or 'shisa nyama' ('burn the meat' in Zulu). Braais originated in the townships of Johannesburg with butchers who set up barbecues in front of their shops at weekends to grill their meat and sell it on the street. Nowadays, local communities gather at braais at the weekends, and this can be a fun experience for tourists as you'll have the opportunity to soak up the vibrant atmosphere, listen to music, and choose from the meat on offer, usually comprising of beef, chicken, pork, lamb and vors (sausages).
Be respectful of the environment & wildlife
If you're visiting any of the national parks and reserves in South Africa, please ensure that you don't leave any litter – everything you carry in, you must carry out. Aside from the environmental damage, litter can be harmful to wildlife. Please also refrain from picking any plants or flowers in the national parks and game reserves.
Whilst on game drives, do not encourage your guide to get too close to the animals and do not encourage your driver to depart from the usual track. Be as quiet as you can at all times, and do not make any noises to attract or frighten the wildlife. Of course, you're going to be excited if you spot a pride of lions for the first time, but please try to express your excitement quietly. You should keep calm and composed and remain at a safe distance when a predator is on a hunt or eating a kill, a mother has a young animal beside her, or a lone male elephant or buffalo is near.
Help protect rhinos from poachers by visiting Hluhluwe or Kruger
South Africa is experiencing the worst poaching crisis in history, with rhinos killed daily throughout the country. The rhino poaching threat has meant that park rangers in Hluhluwe Game Reserve (also known as Hluhluwe-iMfolozi Park) and Kruger National Park have had to increase their monitoring and patrol efforts to protect the rhinos. Kruger National Park is most affected by rhino poaching as it borders Mozambique, where regulations are less stringent.
We encourage you to include a visit to Hluhluwe Game Reserve or Kruger National Park in your South Africa itinerary, as your park fees will contribute directly to conservation efforts, including putting more rangers on the ground to protect the rhinos from poachers.
If you'd like to plan a holiday to South Africa, call our Luxury Travel Specialists for a chat about your dream trip or fill out our no-obligation enquiry form.
We understand that booking trips, especially adventurous and alternative ones, such as this, can be intimidating, so get in touch; we can take the stress out of your holiday planning and organise a trip you won't forget!
Get in touch
Sign up to our newsletter
For more travel inspiration delivered straight to your inbox just fill in your details here
More South Africa travel inspiration from Wayfairer customers and travel specialist
Sign up to our newsletter
For more travel inspiration delivered straight to your inbox just fill in your details here