Guide to the Gorilla Habituation Experience in Uganda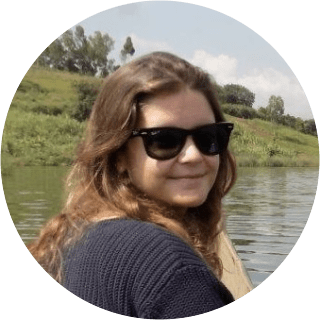 By Leonie Taylor
April, 14, 2023

4 Min read
Discover how to meet the mountain gorillas of Bwindi Impenetrable National Park
There are few experiences as powerful and moving as witnessing wild mountain gorillas in the forests of east Africa. Spread across Rwanda, Uganda and the Democratic Republic of Congo, the gorillas are the world's most endangered ape and only around 1,000 gorillas remain.
Uganda is home to around half of the world's total population of mountain gorillas, and a gorilla trek here offers the chance to spend up to one precious hour with a family of wild mountain gorillas.
However, for those who wish to enjoy more time with these fascinating creatures, Uganda also offers the rare opportunity to participate in a full day Gorilla Habituation Experience in Uganda's Bwindi Impenetrable National Park.
You'll have up to four spellbinding hours with the gorillas, accompanied by expert guides and trackers - it truly is one of the most remarkable wildlife encounters on the planet.
We've put together a complete guide on everything you need to know about gorilla trekking and the Gorilla Habituation Experience in Uganda.
Where to find mountain gorillas in Uganda
You can find mountain gorillas in Bwindi Impenetrable National Park (in the southwest of Uganda) and Mgahinga Gorilla National Park (near the northern border of Rwanda). Bwindi is the larger and more popular of the two habitats, and it's also the home of the Gorilla Habituation Experience.
Bwindi is divided into four sectors for gorilla trekking, spread across 331 square kilometres of dense forest. The sectors are Buhoma, Ruhija, Nkuringo and Rushaga, with each sector housing multiple gorilla families.
Buhoma, located in the north, is the most popular sector as the treks are less strenuous and the gorilla families are easier to find here. The Gorilla Habituation Experience takes place in the Rushaga sector, located in the south of Bwindi Impenetrable National Park.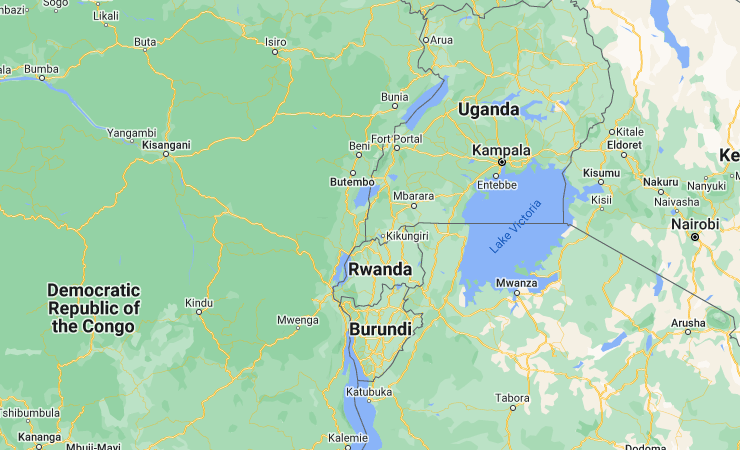 How to get to Bwindi Impenetrable National Park
Located in the southwest of Uganda, Bwindi Impenetrable National Park can be easily accessed by air or road.
Most travellers arrive in Uganda via the Entebbe International Airport, the largest airport in the country, located in Entebbe in central Uganda.
If you're short on time, you can take a flying safari around the country. There are two airstrips servicing the Bwindi region - Kisoro and Kihihi - located just outside Bwindi Impenetrable National Park. Both airstrips offer daily flights from Entebbe, and the flight takes around 1.5 hours.
If you are visiting the Buhoma sector of the national park, you'll arrive at the Kihihi airstrip, and you'll then take a vehicle transfer for around 1.5 hours to your lodge in Bwindi.
Another option is to take a private vehicle from Entebbe to Bwindi Impenetrable National Park.
The drive takes nine hours, but we recommend breaking up the trip with stops at other fantastic destinations in Uganda, such as Kibale Forest (where you can track chimpanzees), Queen Elizabeth National Park (where you can go on safari) and Murchison Falls National Park (where you can enjoy a boat safari on the Nile).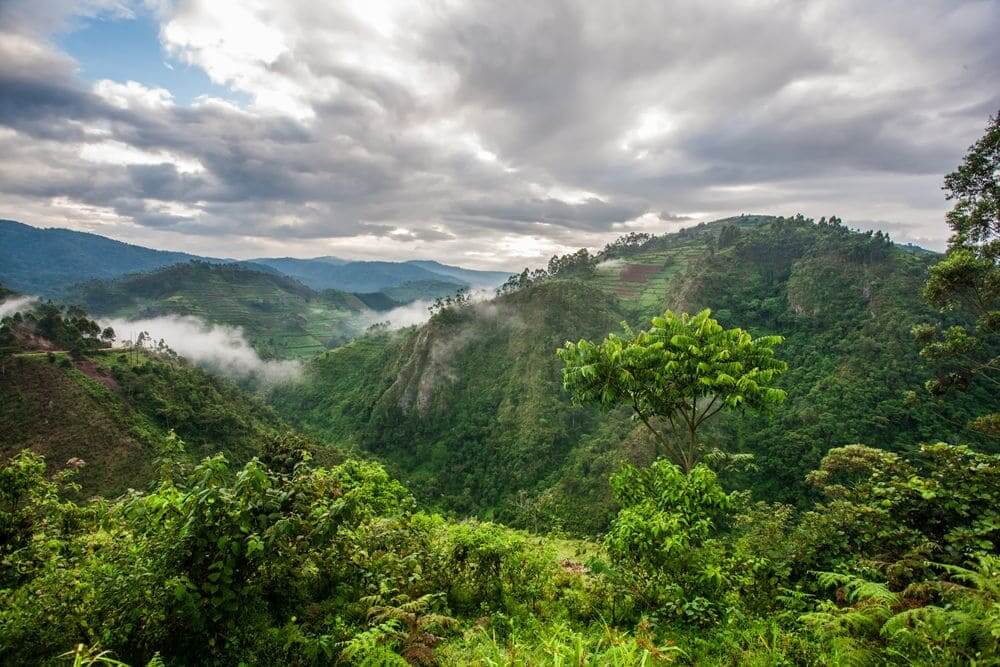 What is the Gorilla Habituation Experience in Uganda?
Gorilla habituation is the slow and gentle introduction of a family of wild gorillas to the presence of humans. Wild gorillas are habituated so researchers can study the species, treat them for sickness and injuries, protect them from hunters, and boost their conservation efforts with sustainable tourism.
Two gorilla families (Bukingyi & Bushaho) are currently being habituated in the Rushaga sector of Bwindi Impenetrable National Park.
In order to become accustomed to the presence of humans, each gorilla group has undergone a lengthy habituation process (between 3-5 years) managed by a team of expert researchers, conservationists, trackers and rangers.
Park rangers start the habituation process by spending a short period of time with the gorillas each day, maintaining a specific distance at the limit of the gorillas' comfort zone.
Every few months they gradually increase the time and reduce the distance until they are certain that the gorillas are ready for tourists to visit them.
Whilst the gorillas are not yet completely habituated (the gorillas are used to trackers and rangers, but not to strangers or tourists) the Gorilla Habituation Experience will help to ensure that they will eventually become fully comfortable in the company of humans.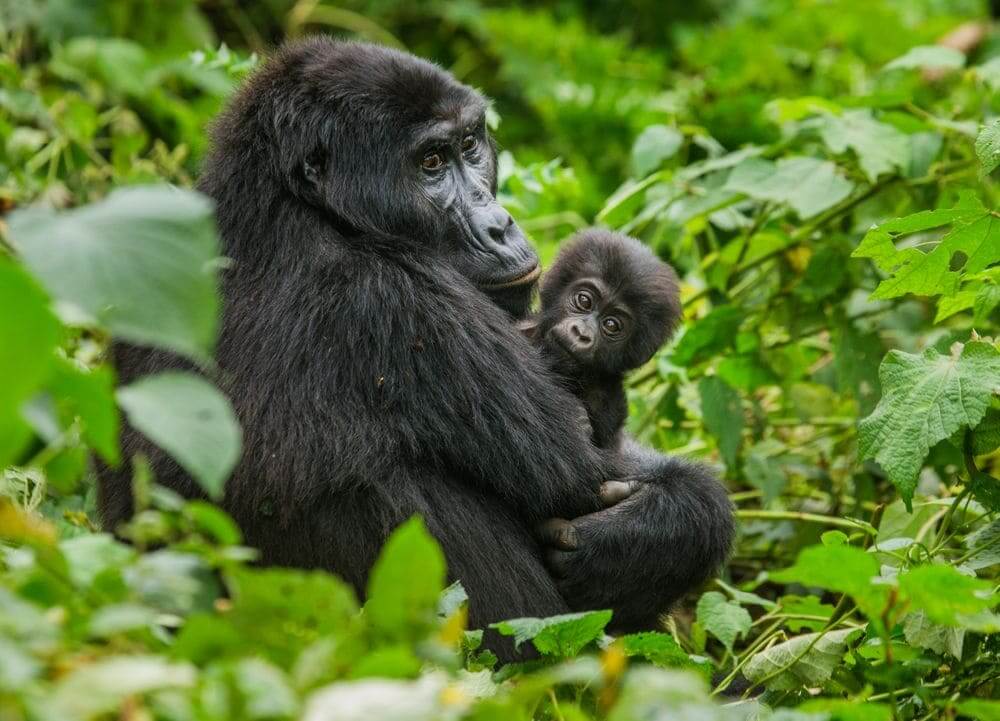 By participating in the Gorilla Habituation Experience you are supporting the crucial work in habituating gorillas and ensuring their survival. It is truly humbling to think that you will be one of the first humans to meet these gorillas.
The experience offers a more relaxed and enriching encounter with the gorillas. You'll feel less rushed and you'll have plenty of time to fully absorb this incredible wildlife experience.
During your time with your gorilla family you can immerse yourself in their world as they continue to go about their daily lives - feeding and interacting with each other, under the watchful gaze of the mighty silverback.
What is the difference between gorilla trekking and gorilla habituation?
Both gorilla trekking and the Gorilla Habituation Experience are incredible opportunities to trek deep into the Bwindi Impenetrable Forest with an experienced tracker, in search of a wild mountain gorilla family.
On a gorilla trek, you can hike through the forest for anywhere from 30 minutes to four hours, depending on the location of the specific gorilla family you're tracking. When you finally meet your allocated gorilla family you'll have the chance to spend up to one special hour quietly observing them in their natural habitat.
No wildlife encounter on earth can compare to standing a few metres from the gorillas. It will undoubtedly be a magical experience that you'll never ever forget.
For those who wish to spend more than one hour with the gorillas there is a rare opportunity to participate in a full day Gorilla Habituation Experience, run by the Uganda Wildlife Authority.
This allows you to spend up to four hours with these magnificent creatures and is only available in Rushaga, in the southern part of Uganda's Bwindi Impenetrable National Park.
On this experience you'll get a deeper understanding of gorilla tracking and gorilla behaviour than on a normal trek, and you'll have a greater amount of time to observe and photograph the gorillas.
Why we love it
The first thing you notice when stepping out on a gorilla trek in the Bwindi Impenetrable Forest is the sounds of the forest. The trees are alive with birds and insects, and the excitement mounts as you realise you are about to meet one of the few remaining wild mountain gorilla families. Once you find a gorilla family, the ranger advises you to keep a good distance - however the gorillas do not always follow this rule! One of the females suddenly came out of the bush and sat no more than five metres from me. I was told to sit still, and she too sat still. She studied me and I studied her. There was no fear, just intense curiosity. The hour seemed to rush by as we moved slowly through the dense forest, trying to catch another view of these magnificent creatures.
Victoria Erskine
Luxury Travel Specialist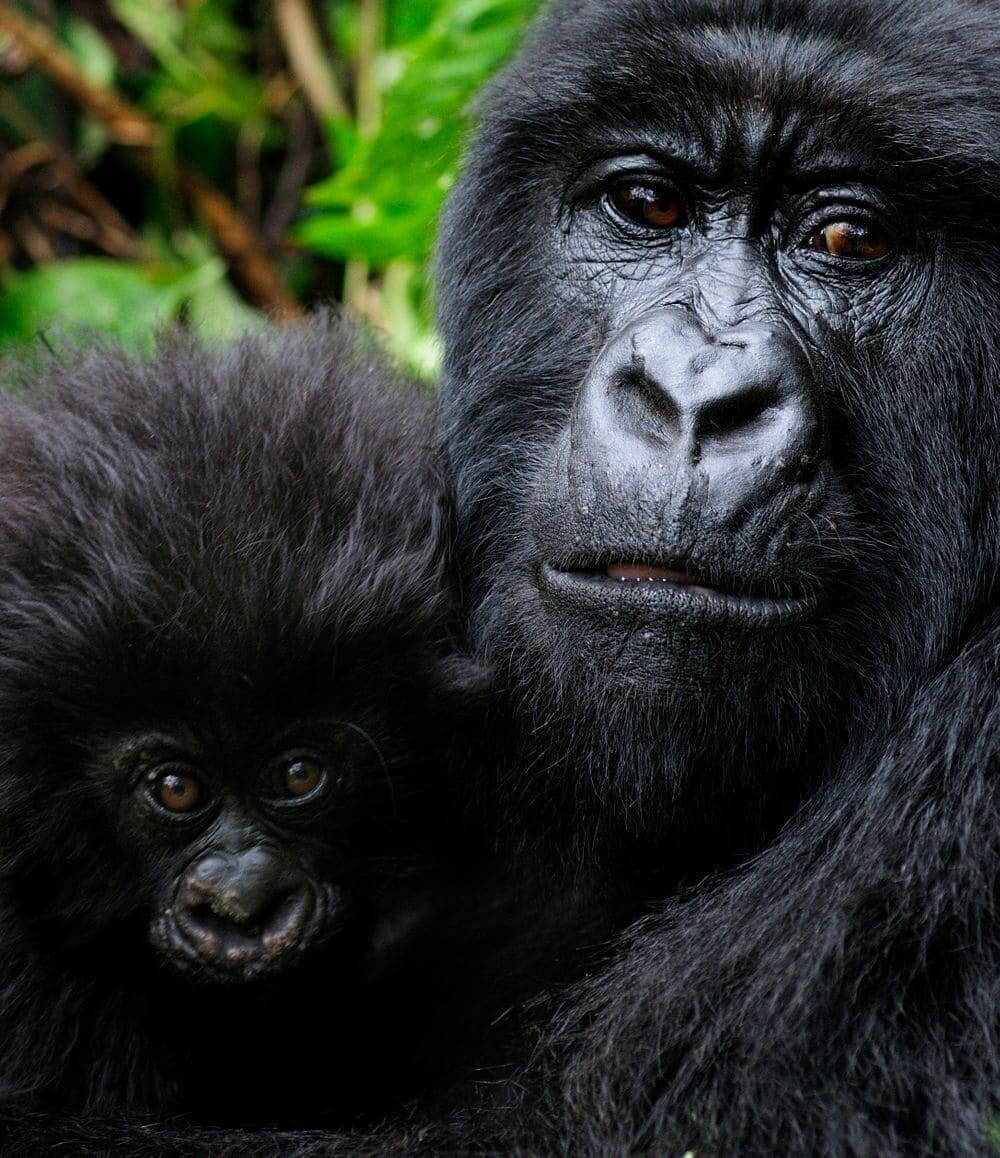 Photography of the mountain gorillas
The Gorilla Habituation Experience is one of the best wildlife photography encounters in the world - it offers more time to capture the perfect shot, however taking photographs of gorillas can still be challenging, due to the light conditions and the unpredictable distance between you and the gorillas.
You should ensure that you're as prepared as possible to get the best photos. Make sure that your batteries are fully charged and you have plenty of space on your memory cards. Bring waterproof bags or covers for your camera as the rainforest climate means it can rain any time of year.
Your choice of camera is completely up to you – we've seen some excellent photos which were taken with an iPhone 6s, however a DSLR that can shoot at a high ISO is recommended.
As you're required to be at least seven metres from the gorillas, a 70-200mm lens is ideal. A 2.8 lens is even better as the light in the forest can be very poor at times.
Flash photography is not allowed so make sure that you disable the flash on your camera or mobile phone before you get to your group of gorillas.
Your time with the gorillas is precious so you should plan your shots rather than shooting wildly. We recommend that you find a balance between absorbing this incredible experience and taking photographs of these fascinating creatures.
Don't spend the whole time looking through your camera lens – you should focus on the experience as well as taking your photographs.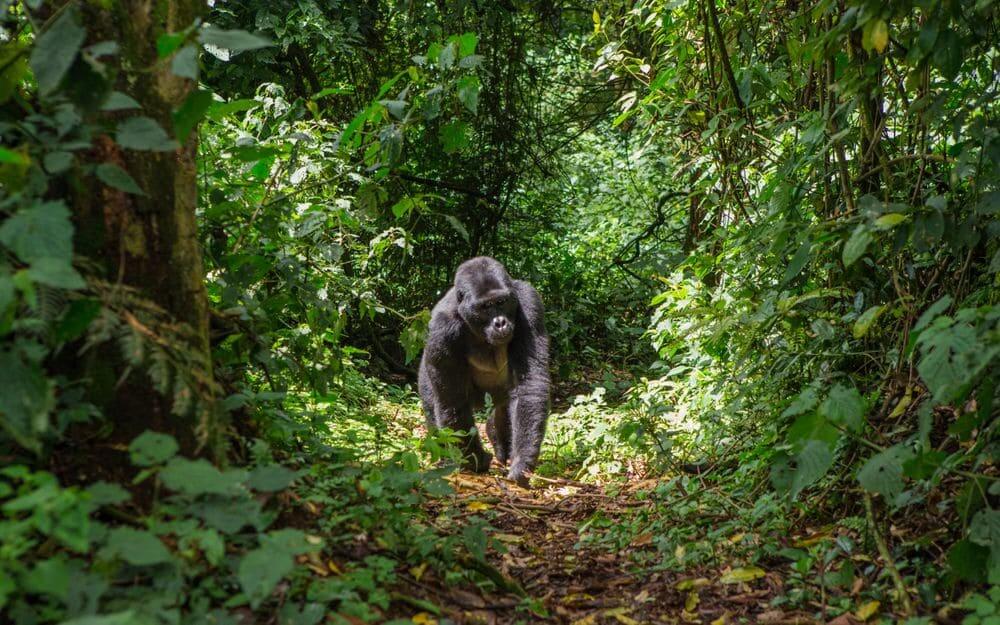 Gorilla permits in Uganda
There are 15 gorilla families in the Bwindi Impenetrable National Park, however only 13 are habituated for gorilla trekking.
The Uganda Wildlife Authority (UWA) allows just 104 permits per day (8 gorilla trekking permits per family), so you'll need to book a few months in advance to secure your gorilla permit.
There are only eight permits available per day for the Gorilla Habituation Experience, with 4 permits allocated for each gorilla family (the Bushaho and Bukingyi families).
We recommend booking at least six months in advance for the Gorilla Habituation Experience, especially if you plan to visit during the peak seasons which are from July to October and December to March.
We can incorporate the Gorilla Habituation Experience into any of our Uganda tailor made holidays (subject to permit availability).
Cost of gorilla permits in Uganda
A single-day gorilla trekking permit in Uganda is currently $600 (as of May 2019). In comparison, Rwanda has increased their prices to $1,500 per day for gorilla trekking in Volcanoes National Park in Rwanda.
Alternatively, the Gorilla Habituation Experience in Uganda also costs $1,500, and you'll get four hours with the gorillas, rather than the typical one hour with gorilla trekking.
The price of the permits covers your park entrance, expert guides and trackers, 24-hour armed security in the park, and one hour with the gorillas (for gorilla trekking) or four incredible hours with the Gorilla Habituation Experience.
It also contributes to gorilla conservation including research, veterinary care, national park operations and community development.
We can secure your gorilla permit at no extra cost when you book your gorilla safari holiday with us.
Age Restrictions
Due to safety reasons, you must be at least 15 years of age to track gorillas or participate in the Gorilla Habituation Experience in Uganda.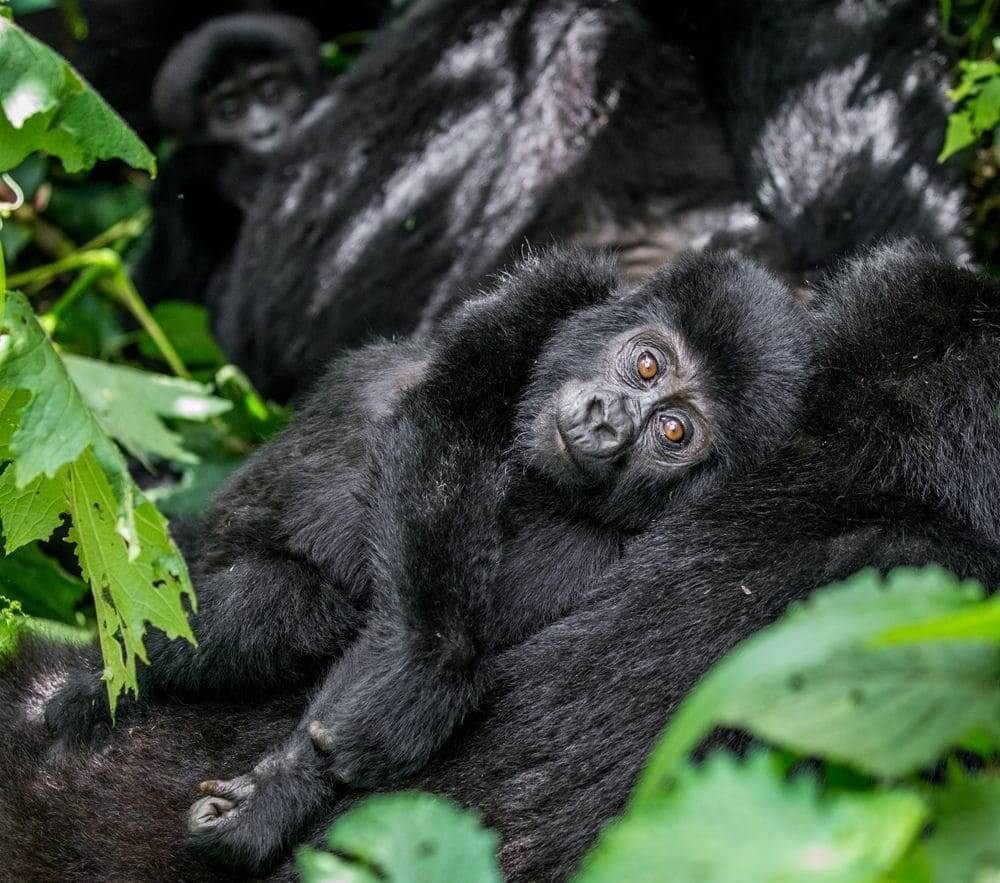 Best time to visit Uganda
You can track mountain gorillas in Uganda all year round, with consistent temperatures ranging from 20-25°C. The best time for gorilla trekking is the dry seasons, from June to August and December to February.
During these months, the primates retreat into the dense forest during the rains, and the jungle is less muddy and slippery for trekking.
The heavy wet season runs from March to May, with a second lighter rainy season falling in October and November. Although you can still go trekking to see mountain gorillas, be aware that the trails can be quite muddy and harder to navigate.
The wet season can also offer the best conditions for gorilla photography, as after a rain shower, the air is clear of dust, providing a stunning atmosphere to capture the gorillas.
Read our month-by-month guide for Uganda to help decide when to go.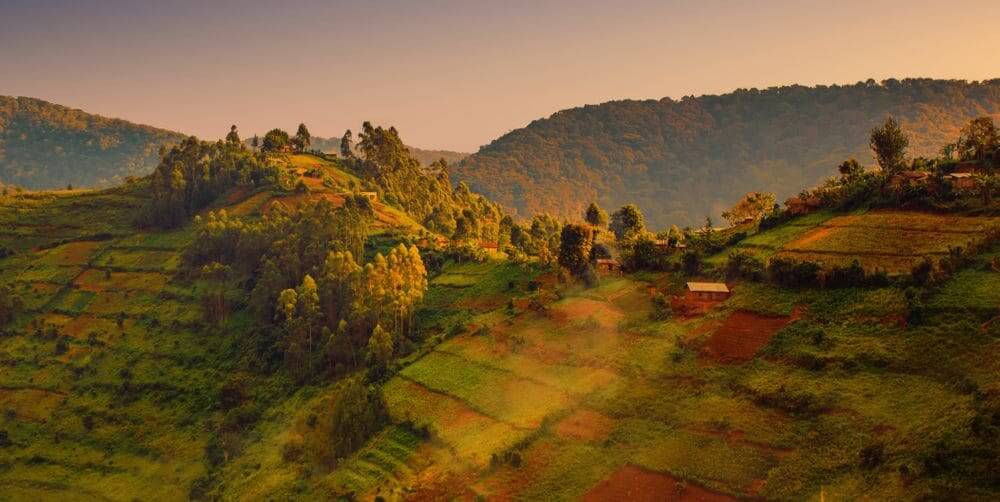 Where to stay in Bwindi Impenetrable National Park
We recommend staying close to Bwindi Impenetrable National Park - you'll be close to the park headquarters (you must arrive at 7:30am for your pre-trek briefing), and you'll have the chance to soak up the spectacular scenery of the Bwindi Impenetrable Forest.
Here is our top pick for a luxurious lodge stay near Bwindi Impenetrable National Park:
Buhoma Lodge
Set on the edge of the Bwindi Impenetrable Forest, Buhoma Lodge is one of only two lodges located within the national park. It's also the closest entry point for mountain gorilla treks, with only a five-minute walk to the meeting point.
The lodge itself is luxurious and intimate, with just 10 charming eco-chalets, and uninterrupted views over the Bwindi Impenetrable Forest.
With all the chalets constructed from sustainable materials, featuring private decks that are perfect for birdwatching, you'll sink into your stunning natural surroundings.
You'll also find panoramic views from the elevated central lounge area, with a bar, restaurant and a cosy fireplace to gather around on cool evenings. There's also an onsite spa, where you can soothe aching muscles after a long day of adventure in the Ugandan wilderness.
Although the mountain gorillas are the highlight, there are a range of activities available from Buhoma Lodge, including butterfly and bird watching safaris, a waterfall forest walk, and a Batwa cultural experience.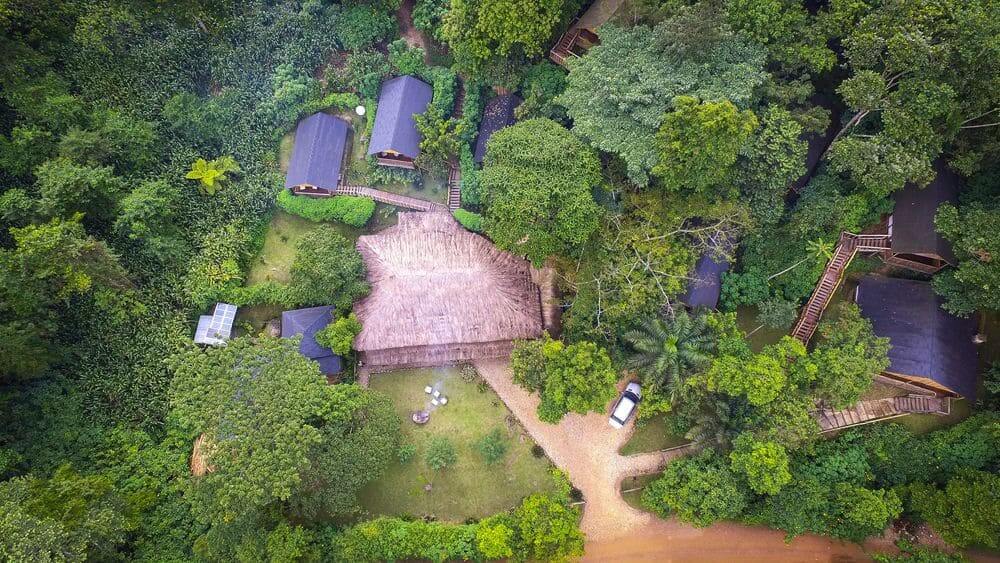 What to pack for a gorilla trekking safari in Uganda
It's important to come well prepared for the incredible experience of tracking mountain gorillas in Uganda, however you don't need too much gear.
Note that domestic flights usually have luggage limited to 20 kilograms per person and it's best to use a soft case or holdall to maximise space.
Here's our advice on what you should pack for a gorilla trekking safari in Uganda:
Sturdy, waterproof hiking boots with good ankle support. Make sure your shoes are well worn-in before departing to avoid any nasty blisters.
Light, breathable, waterproof jackets and trousers, and long-sleeved shirts. It's important to wear light, long layers due to the variable weather and to avoid any insect bites. Wayfairer Top Tip: You'll likely encounter long trails of safari ants - tuck your long trousers into your socks to avoid getting bitten!
Warm layers for the chilly mornings and cold nights.
Long, lightweight woollen socks.
Wide-brimmed hat and sunglasses for sun protection.
Toiletries such as sun cream, insect repellent, after-sun, bite relief cream and lip balm.
Garden gloves to protect your hands as you grip the vegetation during your trek.
A small backpack to carry your water, lunch, extra clothes, binoculars and camera.
Camera with extra lenses and batteries. Bring more memory than you think you need.
Binoculars to have a clear view of everything and to spot other wildlife such as birds and monkeys.
Snacks - the trek can be quite strenuous, so bring some snacks for extra energy.
A reusable water bottle to limit waste - you'll need to bring plenty of drinking water on your trek.
Multi-way travel adaptor. Rwanda uses plug types G (three rectangular pins in a triangular pattern), and operates on a 240V supply voltage and 50Hz standard frequency.
Supplies for local community projects. Take a look the Pack for a Purpose page for Uganda, which recommends supplies you can bring to donate and drop off at partnering hotels, lodges and schools.
We understand that booking trips, especially adventurous and alternative ones such as this can be intimidating, so get in touch; we can take the stress out of your holiday planning and organise a trip you won't forget!
Get in touch
Sign up to our newsletter
For more travel inspiration delivered straight to your inbox just fill in your details here
More inspiration from Wayfairer customers and travel specialist
Sign up to our newsletter
For more travel inspiration delivered straight to your inbox just fill in your details here