The seventh continent, the white wilderness and the final frontier of travel, an Antarctica holiday is unlike any vacation you've been on before. Planning for Antarctica travel comes with a unique packing list, route logistics and cruise ship accommodation options, as well as questions such as, "Do I need a visa?" and "What currency do I use aboard an Antarctic cruise ship?"
In this in-depth Antarctica travel guide, we discuss where to go, when to visit, what to see and do, as well as practical travel information for visiting this incredible destination, which aims to answers any questions about Antarctic travel that you may have.
Introduction to Antarctica
The most remote and least accessible continent in the world, Antarctica is the ultimate destination for those looking for intrepid adventure and to conquer the final frontier.
The best way to explore the white continent is via an Antarctic cruise, with various routes available, most of which cover the South Shetland Islands and the west coast of the Antarctic Peninsula. Other options include a journey further south to crossover into the Antarctic Circle, a bold exploration of the peninsula's east coast and the Weddell Sea, as well as additional stops further north in South Georgia and the Falkland Islands.
Places to visit in Antarctica
Things to do in Antarctica
Although Antarctica is the world's driest desert, known for remote and desolate landscapes, this destination is far from monotonous. There are many different areas to explore, wildlife encounters to experience and activities to do. Here are just a few of our personal highlights:
1. Epic Wildlife Encounters
Despite the harsh environment, Antarctica is home to rich wildlife in the seas, skies and on land. Look out for pods of orca, plus migrating minke and humpback whales in the waves, the latter of which love to play at the surface. Playful seal species also hunt in the waters, whilst rookeries of penguins with populations reaching up to hundreds of thousands strong are a sight to behold - including endemic emperor penguins, as featured in BBC Earth and David Attenborough's documentary series, Dynasties. Don't forget to look up, where you'll see a variety of seabirds, including soaring albatross.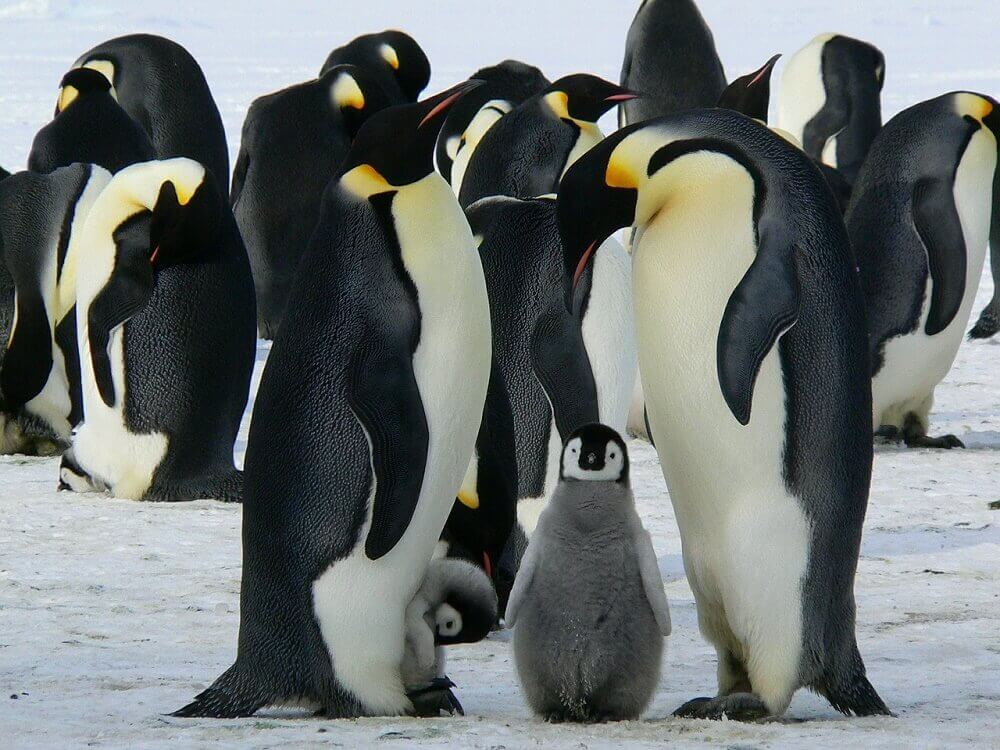 2. Take a History Lesson
Antarctica has a rich history, with islands in the Weddell Sea home to rich fossil fields of long-extinct species, which have provided invaluable information about our planet's prehistoric days. Skipping forward a few millennia, you'll listen to the fascinating stories of pioneering explorers who first braved these waters in their quest to reach the continent and its South Pole, with many falling victim to ice crushes along the way, resulting in unbelievable tales of survival.
3. Kayak Through Icy Passages
Led by a team of expedition experts, paddle through serene, inky waters filled with bergs to see Antarctica from the perspective of its wildlife species. Swerve around floating ice breaks, under giant ice cliffs and past colonies of penguins and seals along the shore in this truly immersive polar experience.
4. Take the Polar Plunge
Remember to pack your swimsuit in order to take the "polar plunge"! Particularly popular around the volcanic islands, such as Deception in the South Shetlands where the waves are noticeably warmer, you can brave the freezing temperature with a dip and a swim in Antarctica's coastal waters, which entitles you to full bragging rights to loved ones back home for decades to come!
5. Camp Overnight on the Antarctic Peninsula
Leave the comfort of your cruise ship behind and follow the footsteps of brave explorers, who fought the elements to camp out on Antarctica for months after their ships were taken by the ice and sea. Stay overnight on the mainland on a camping expedition and you'll fall asleep to the sound of heaving ice and the splash of waves against glaciers, the dimming light reflecting on the snow.
Best time to visit Antarctica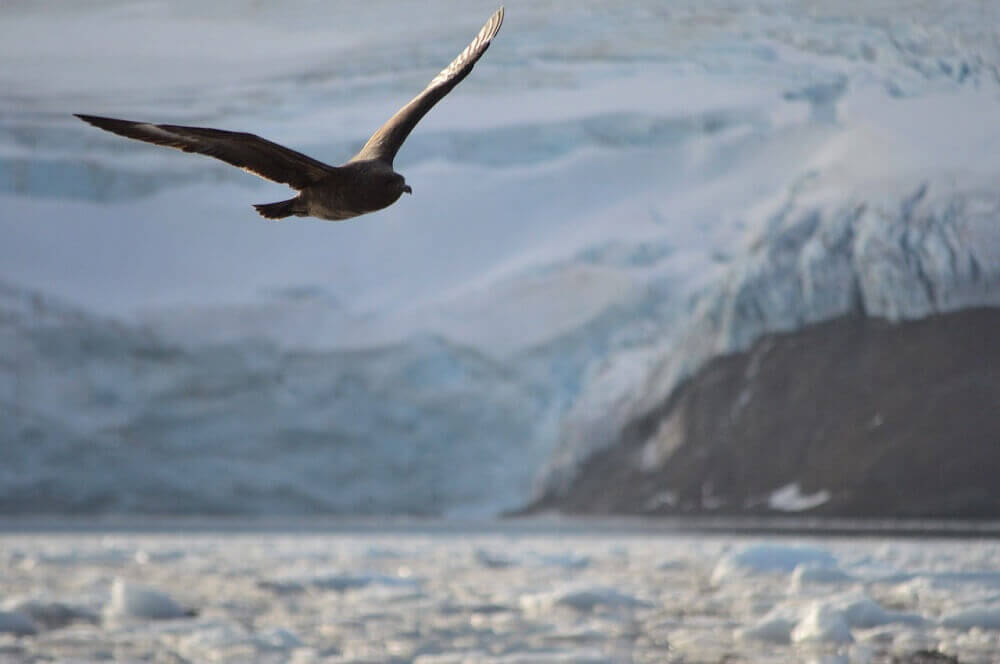 Antarctic cruises run from late October to late March, though different routes are open at different times, according to ice and sea conditions.
October, November and March are quieter months, though offer excellent opportunities for photography and exploration without the crowds. December, January and February are excellent for wildlife watching, as penguin chicks and migrating pods of whales can be spotted, though be sure to plan ahead well in advance for availability.
For more information about what to expect in Antarctica during each month, read our comprehensive When to Go to Antarctica Guide.
What to pack for Antarctica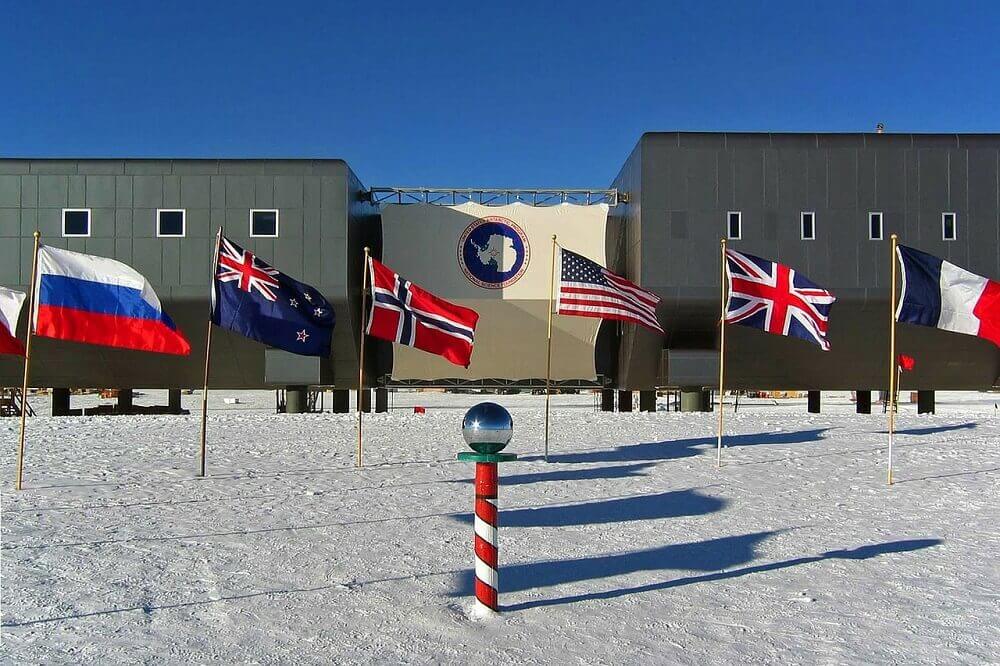 Contrary to what you might think, a packing list for Antarctica is not quite as extensive as you might believe, with an emphasis on quality clothing and equipment, rather than quantity. Here are our tips on what to pack for your Antarctic cruise:
You'll be provided with an expedition parka (which you can usually keep after the trip) and waterproof boots by the cruise ship's expedition team. A variety of boot sizes are available, though check ahead to make sure your size is in stock if you're unsure.
Base layers are important, so make sure that you bring plenty of thin, but warm, layers which won't irritate you in any way. Thermal underwear is a must and bring twice as many warm socks than you think you'll need.
Waterproof trousers, warm scarf and windproof hat that covers your ears, plus waterproof gloves and glove liners.
A bathing suit.
Moisturiser (the climate in Antarctica is very dry), high factor sunscreen and chapstick, plus sunglasses (ideally with polarised lenses). The ozone layer is at its thinnest here, plus there is plenty of glare from the sea, snow and ice during the 22+ hours of daylight.
Everyday clothes to wear on the ship, including indoor and outdoor shoes. You may also like to pack something more formal to wear for welcome and departure dinners with the captain or the evenings, depending on how luxurious your cruise is.
The best quality camera you have, plus twice as much memory as you think you'll need.
A waterproof day backpack and camera bag.
Seasickness medication, particularly if you're cruising across the rocky Drake Passage.
If you're apprehensive about the quality of your clothing or other equipment, contact our Antarctica specialists for brand recommendations, or read our what to wear in Antarctica guide, to ensure your maximum comfort during your Antarctic cruise trip. It may also be possible to rent some gear. Note that some ships do have a laundry room for your use, whilst others will do laundry for an additional fee.
Antarctic cruise ships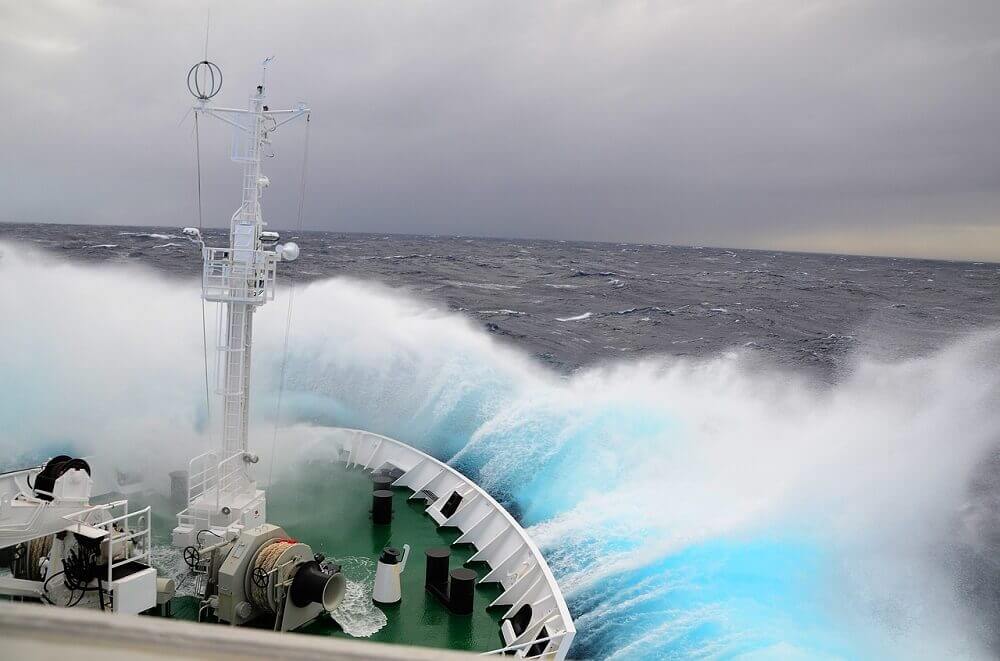 Antarctic cruise ships come in a variety of styles, from porthole cabins and that authentic "explorer" feel, to luxury vessels with facilities such as libraries, spas and saunas, as well as formal dinners with the captain and officers. Our luxury Antarctica cruise ships tend to fall more into the latter category, though the cruise ship really depends on the route you're looking to take.
If you're concerned about sea sickness (particularly on the Drake Passage), then there are options to fly the Drake to minimise your cruising time across rocky waters.
Discover more about luxury Antarctica cruise liners and their facilities here:
Antarctica tour ideas
Your Antarctica holiday itinerary depends on several factors, including which areas you'd like to visit, how much time you have to play with, what time of year you're looking to travel and the activities you'd like to do. Here, we have six incredible Antarctic cruise itineraries, which vary in length, style and theme, to give you some ideas:
Classic Antarctica Holiday (11 days)
Start your Classic Antarctica Holiday in Ushuaia and cruise down the Beagle Channel and across the Drake Passage to the South Shetland Islands. After some island-hopping along the west coast, you'll explore the Antarctic Peninsula itself with twice-daily excursions to the mainland. Then, it's back up north and across the Drake again back to Argentina.
Antarctic Circle Cruise (14 days)
Join the elite group of people who have not only visited Antarctica and set foot on the white continent, but have also crossed the line into Antarctic Circle. Following the route from Ushuaia across the Drake, through the South Shetlands and along the west coast of the peninsula, you'll journey further south to enter the circle and toast your induction into a very exclusive club on this Antarctic Circle Cruise.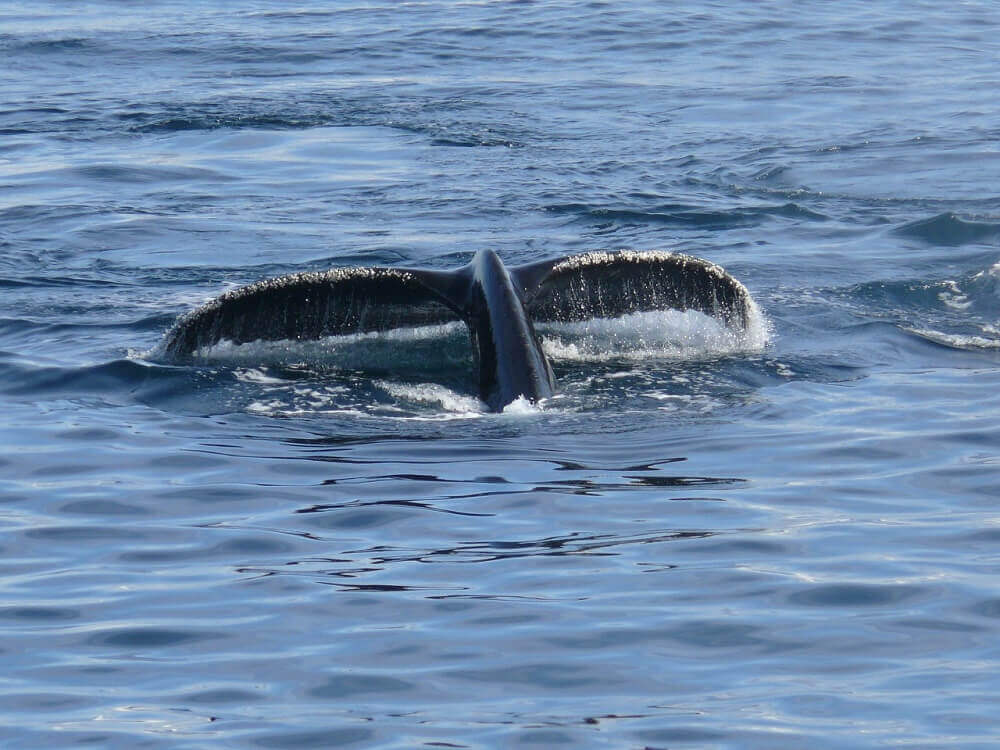 Antarctica Wildlife & Whale-Watching Holiday (14 days)
Do more than just observe Antarctica's wildlife with this unique opportunity to participate in scientific research into marine mammals, led by an expert team of researchers. Encounter penguins, seals, seabirds and whale species, as you make your contributiaon to ocean research on this Antarctica Wildlife & Whale-Watching Holiday.
Wild Antarctica Expedition (13 days)
Get off the regular Antarctic cruise route with this intrepid exploration of the Antarctic Sound, the peninsula's east coast and the Weddell Sea. On this Wild Antarctica Expedition, you'll take a charter flight over the Drake from Puntas Arenas, Chile, to make the most of your time in Antarctica, then see a side to the white continent most visitors don't have access to.
Antarctic Express (8 days)
If you're looking for a shorter Antarctica trip, then this one-week Antarctic Express itinerary makes the most of your time in Antarctica. By cutting out the two-day rocky crossing of the Drake Passage, you'll save on time as well as the infamous "Drake Shake" sea sickness, with flights to and from Puntas Arenas, Chile.
Great Antarctic Expedition (21 days)
Retrace the route of famous historic explorer Sir Ernest Shackleton on a three-week Great Antarctic Expedition. Staring in Ushuaia, you'll sail down the Beagle Channel and head to the nearby Falkland Islands, cross the Southern Ocean to South Georgia, then the Scotia Sea to the Antarctic Peninsula. Then, it's back up the Drake Passage to Ushuaia.
Antarctica travel advice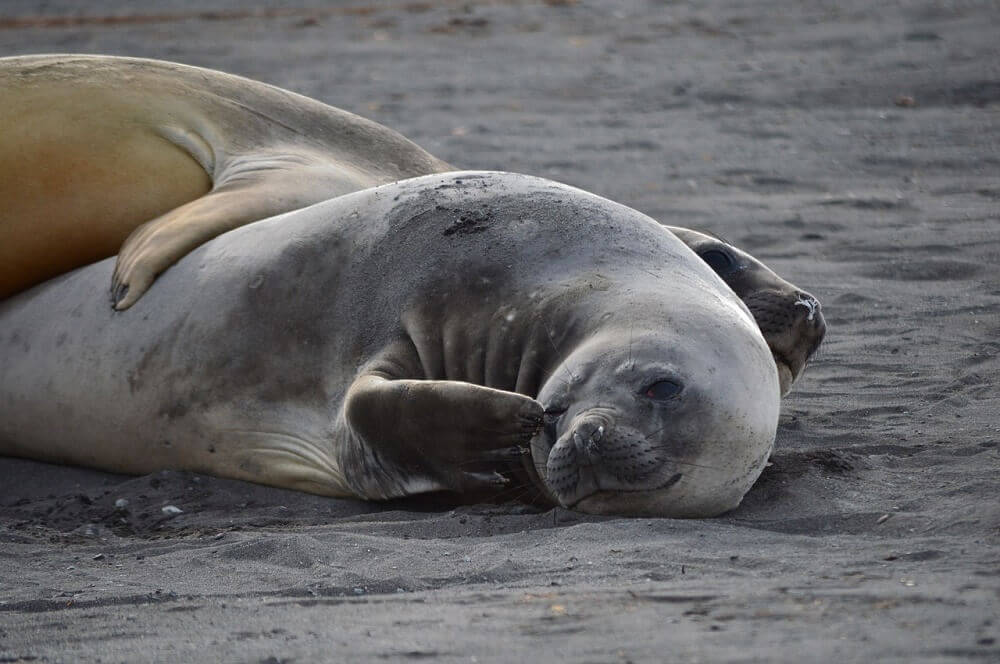 Here are a few travel essentials you need to know before and during your Antarctica trip:
Before you go to Antarctica
You'll most likely start your Antarctica holiday by flying into Ushuaia, Argentina, the world's most southerly city and playfully nicknamed "the end of the world." Most Antarctic cruises start from here, heading down the Beagle Channel and across the Drake Passage.
Alternatively, you can take a charter flight from Punta Arenas, Chile and fly over the Drake, skipping the rocky waters of the Southern Ocean and landing in the South Shetlands ready to start your Antarctic cruise.
Visa Requirements
No single country has sovereignty over Antarctica, therefore no visa is required to visa. However, if you are from a country which has signed the Antarctic Treaty's Protocol on Environmental Protection (including the US, the UK, Australia and Canada), then you need to request permission - this is done through tour operators.
Note that you will need to make note of visa requirements from the country your Antarctica cruise departs from, such as Chile or Argentina. See World Travel Guide to check for your passport's requirements or speak to a member of our travel team if you're unsure.
Vaccinations & Medication
Always visit your doctor at least four to six weeks before your departure to ensure you have all necessary (or recommended) vaccinations before your trip. It's highly recommended to bring sea sickness medication with you to Antarctica, especially if you're crossing the Drake Passage.
Sun exposure is a danger, so as noted in the packing list section make sure you bring ample sun protection. If you're travelling with medication, whether it's prescription or over-the-counter, then you can check with us if you require documentation for this. As with above, depending on your departure country, recommendations may vary.
Travel Insurance
Make sure you have comprehensive travel insurance before you travel and that this covers your full Antarctica cruise experience, as well as any adventurous activities you'd like to do during your trip, such as kayaking, climbing, hiking and the polar plunge.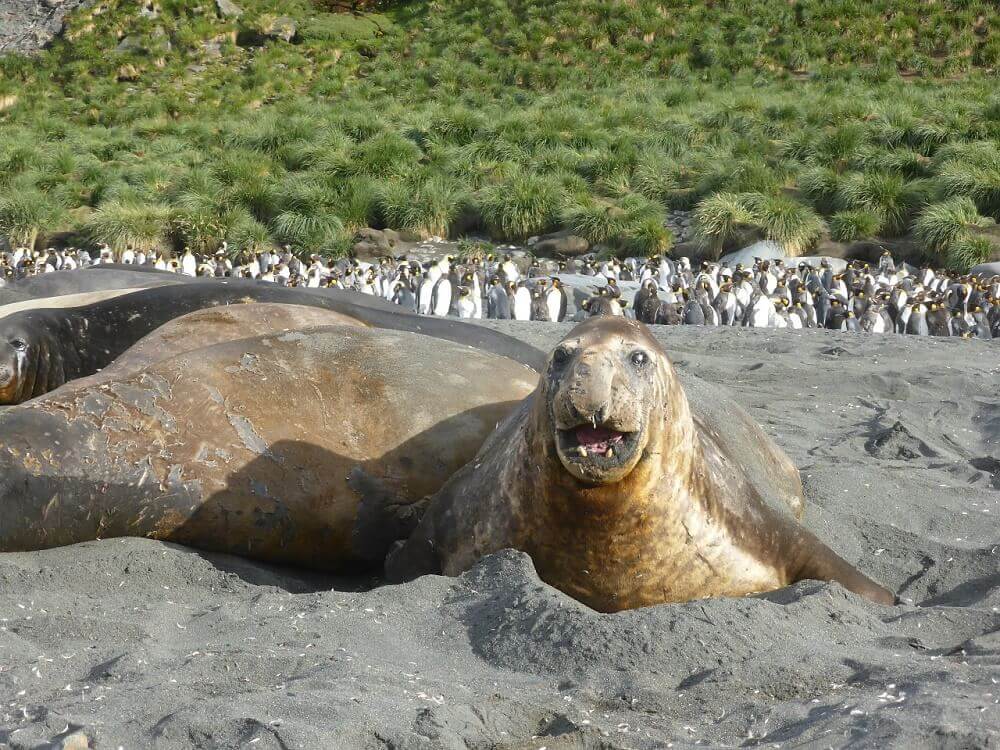 During your trip to Antarctica
Here are some things to know for during your Antarctic cruise:
Money
Antarctica has no official currency, however US Dollars, Pounds Sterling and Euros are accepted on the Antarctic Peninsula and many cruise ships, as well as Visa and MasterCard (though your transactions may be charged in US dollars). Again, this depends on the cruise ship, so this information can be provided to you in more detail upon booking.
LGBT Travel
Antarctica has no permanent human population or government, therefore there are no laws, customs or attitudes impeding LGBT travel to the continent. In addition to our suggested itineraries listed above, there are also possible options for gay Antarctic cruises, which provide polar expeditions for LGBT clients and allies looking for a holiday community. Let us know if this is something you'd be interested in and we'd be happy to help arrange this for you.
Note that most Antarctica holidays begin in either Chile or Argentina. Chile's catholic conservatism means that homosexuality has only recently been declared officially legal and attitudes are not very liberal. However, LGBT travellers are unlikely to encounter prejudice during their trip.
Argentina was the first country in Latin America to legalise same-sex marriage, Buenos Aires hosts South America's largest annual gay pride parade and in general, the country is known as a very gay-friendly destination. Though attitudes are more conservative outside the big cities, it's unlikely LGBT travellers will encounter prejudice here either.
If you have any concerns about travelling to Antarctica or the surrounding regions, don't hesitate to contact us with any questions you may have.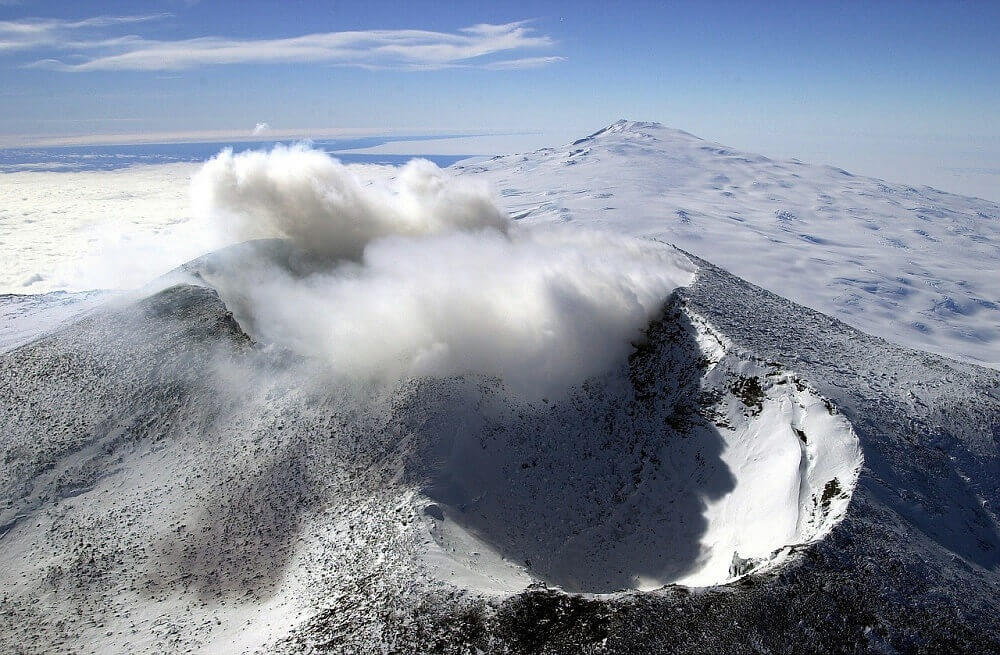 Family Travel
A family adventure to Antarctica is a truly unique travel experience, though be mindful that most cruises do have a minimum age limit, ranging between 8 to 12 years old, depending on the route and the cruise itself. Kids will love the wildlife encounters, whilst teens will be fascinated by the region's incredible landscapes, history and topical lessons in climate change.
Read our dedicated Antarctica Family Holidays page for more information.
Accessible Travel
Accessible travel is definitely possible to Antarctica. Many cruise ships feature suitable cabins for disabled or wheelchair passengers, however it's best that these are booked as far ahead in advance as possible due to limited availability. There can also be limited access according to different routes and local operators, due to conditions and insurance, so best practice is to contact us and we can provide options based around your requests and needs. Read our blog on wheelchair-friendly holiday sand accessible travel for more information.
Responsible Travel
Read our Responsible Travel Guide to Antarctica for more information.
If you're interested in an Antarctica holiday, call our friendly team of Luxury Travel to discuss your cruise ideas or fill out our enquiry form with what you'd like for your dream trip.