Some useful tips for trekking in Peru
The Andes extend 7,000 kilometres across 7 different South American countries. Running right down the centre of Peru, the mesmerising landscapes take countless different forms from mist-shrouded cloud forest to highest altiplano. Universal to them all are world-famous trekking routes which are arguably most prominent in Peru. From the ancient Inca Trail, leading visitors to the magnificent terraces of Machu Picchu to the high-altitude passes of Ausangate arriving at the rainbow mountain's multi-coloured rock face... There are routes which are can be relaxed or intense, and definitely something to satisfy all.
Important to a Peruvian trekking holiday is preparation. In this guide, we'll run you through ways in which you can make the most of your trekking holiday with 5 simple ways to get ready for the Andes.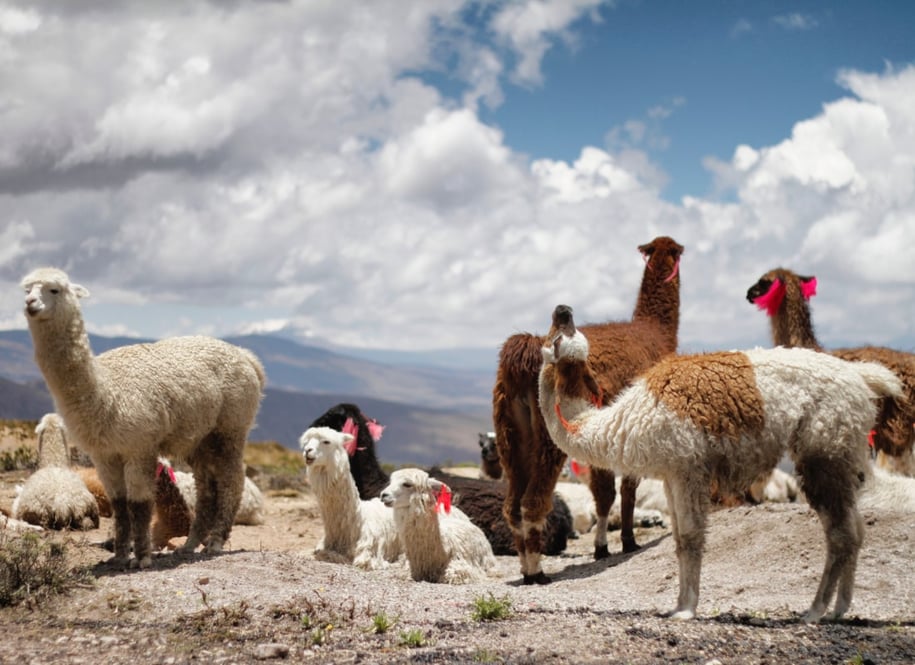 1.) Take 2 days out to acclimatise to higher altitudes
It's essential that you feel well-adjusted to the higher altitudes of Peru's Andes before setting off. Arriving in Cusco from Lima can feel like a shock to the system as the altitude is a lot higher than sea-level – a staggering 3,400 meters up. Altitude sickness can be referred to as Acute Mountain Sickness or Soroche, and often the most stunning destinations take casualties along the way.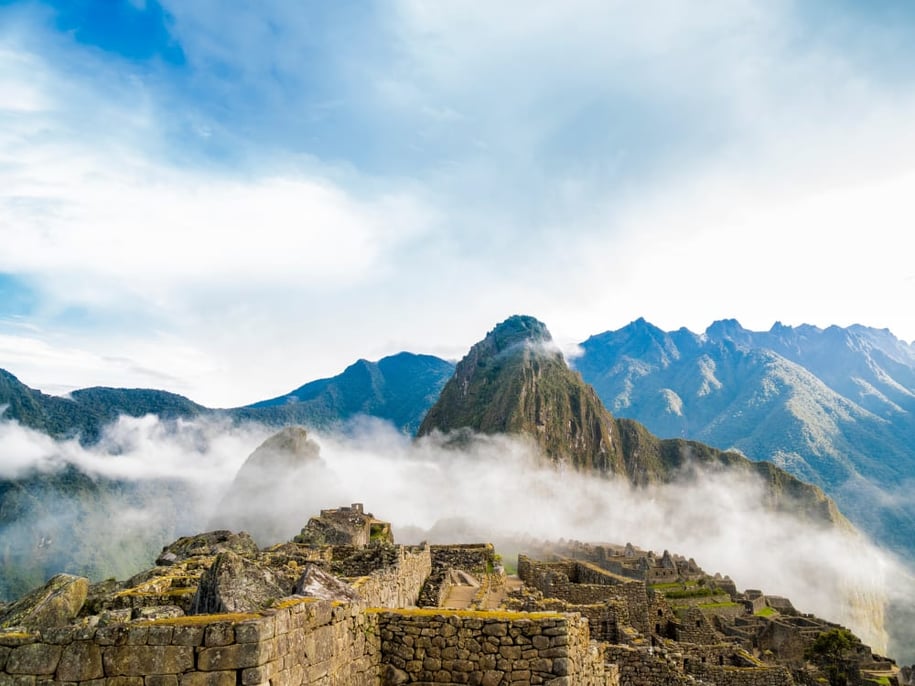 On our itineraries we often recommend staying in a lodge/hacienda in the Sacred Valley first to take some time out to acclimatise before you begin your trek. Give yourself at least 2 days to do this.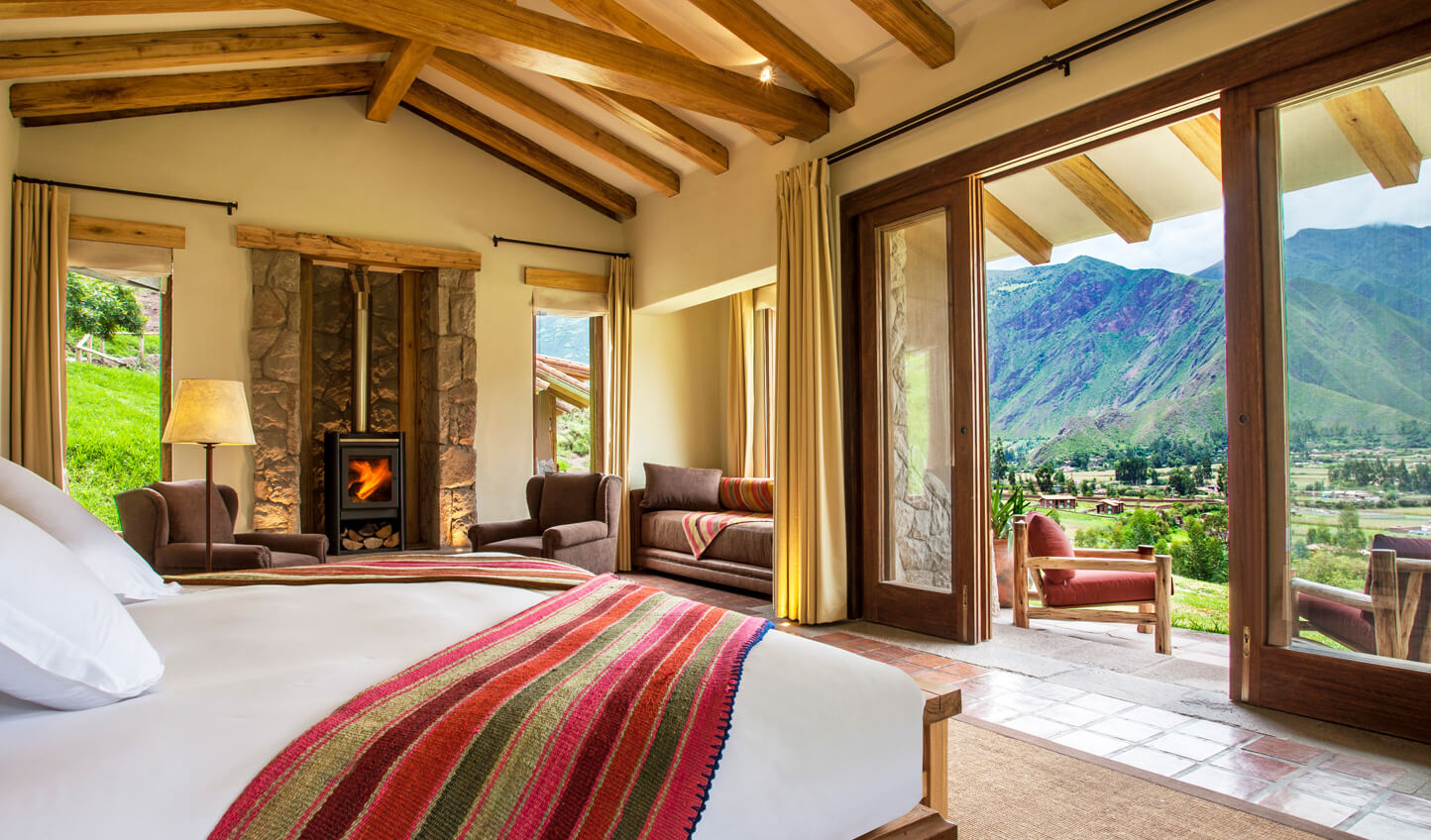 There are also little tricks that will help you along the way, such as staying well-hydrated (electrolyte heavy beverages such as Gatorade are great), eating lighter foods rich in vitamins (such as fruit and veggies), avoid evenings of heavy drinking, and get plenty of rest. If you're really feeling the impact of mountain air most accommodations are well-equipped with oxygen supplies and coca tea – a local herbal remedy.
Elevations of treks in Peru's Andes
The Sacred Valley
Inca Trail | 4,200 meters
Salkantay | 4,600 meters
Lares | 4,550
Ausangate (Rainbow Mountain) | 5,200 meters
Cordillera Blanca
Santa Cruz |4,750 meters
Laguna 69 | 4,600 meters
Shaqsha Ruec | 4,650 meters
Huayhuash | 5,490 meters
2.) Pack for all weather conditions
When trekking in Peru, expect a range of weather conditions. Even during the dry season which runs from April to November in the Sacred Valley, clear, warm days are swiftly followed by bitterly cold nights. It's important that you come well equipped with enough light and breathable layers as well as warm garments (lined hats, gloves, snoods and socks) and waterproofs for snowy passes and high peaks. Invest in good kit that is durable, sturdy, comfy and above all light in weight.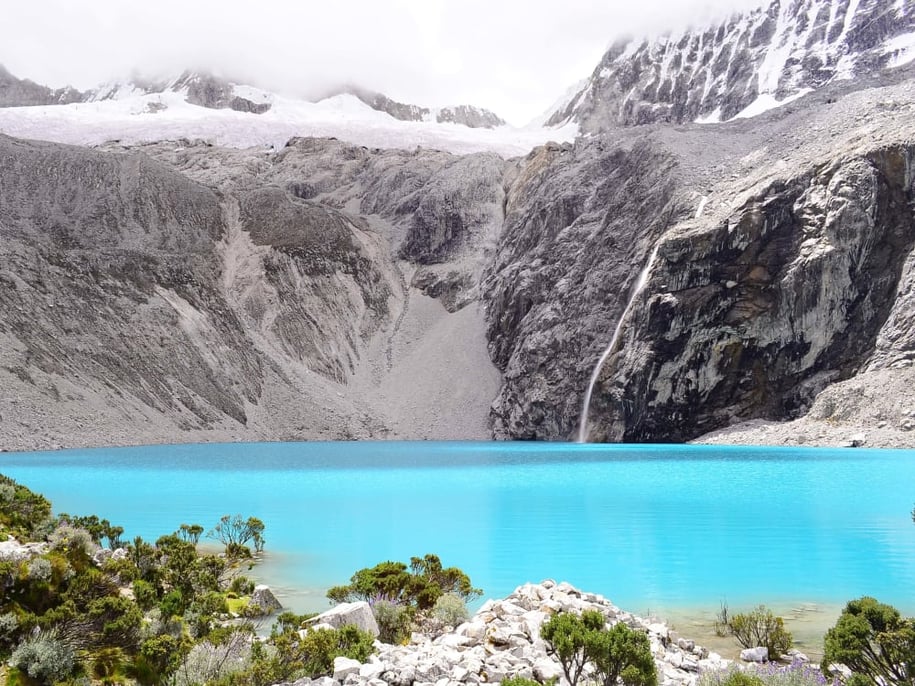 3.) Wear in your hiking boots beforehand
It's undoubtably worth investing in a good pair of hiking boots before you go trekking in Peru. Even if you bag yourself great-fitting, high quality boots, they'll still need some time to get to know your feet. Different boots tend to have different break-in times and where lighter hikers might feel perfect out of the box, leather models may require weeks of padding around the house in. Wear the socks and insoles you intend on wearing on the trail and tie your boots snugly. Stretch out any of that initial stiffness wearing the socks and insoles you'll wear on the trek and wear the boots inside the house, around town, or on dog-walks before you go away.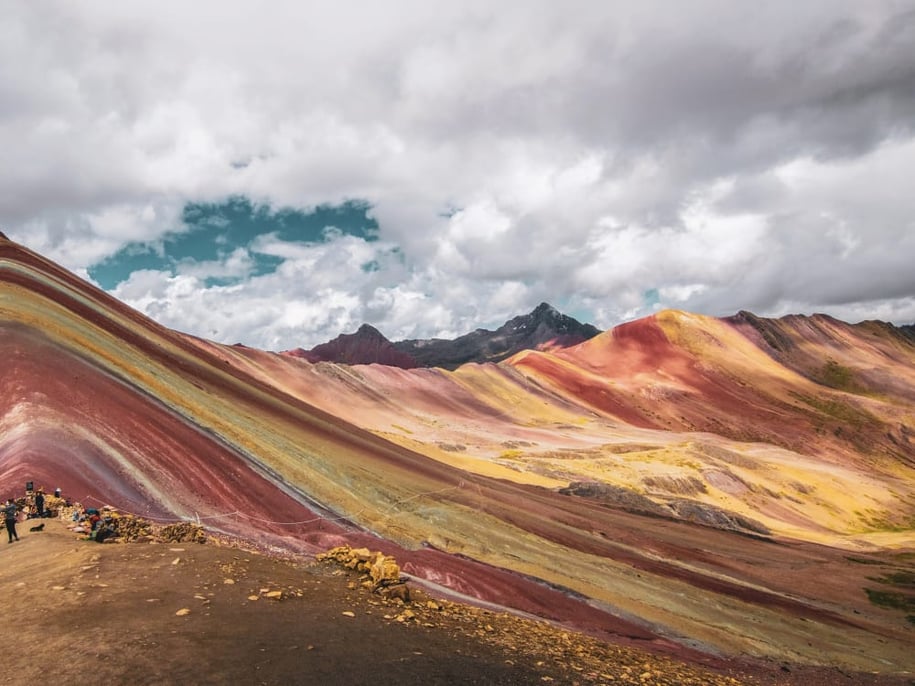 4.) Drink plenty of water and eat well
Hiking for a few days on tough terrain requires a lot of energy. It's demanding on both your body and your mind, and in order to set yourself up in the best position to get through some gruelling summits and climbs there are some simple additions that can make a great difference. Packing snacks that are high in protein, carbs and healthy fats will give you great high-energy options to keep you going. If you have a cool area to store them, fresh fruits are a fantastic way to give you energy as well as fight off altitude sickness. More of a hiker's classic is the addition of dried foods such as nuts and fruits as these are a great source of vitamins and fibre. Most important is that you bring snacks that you like to eat!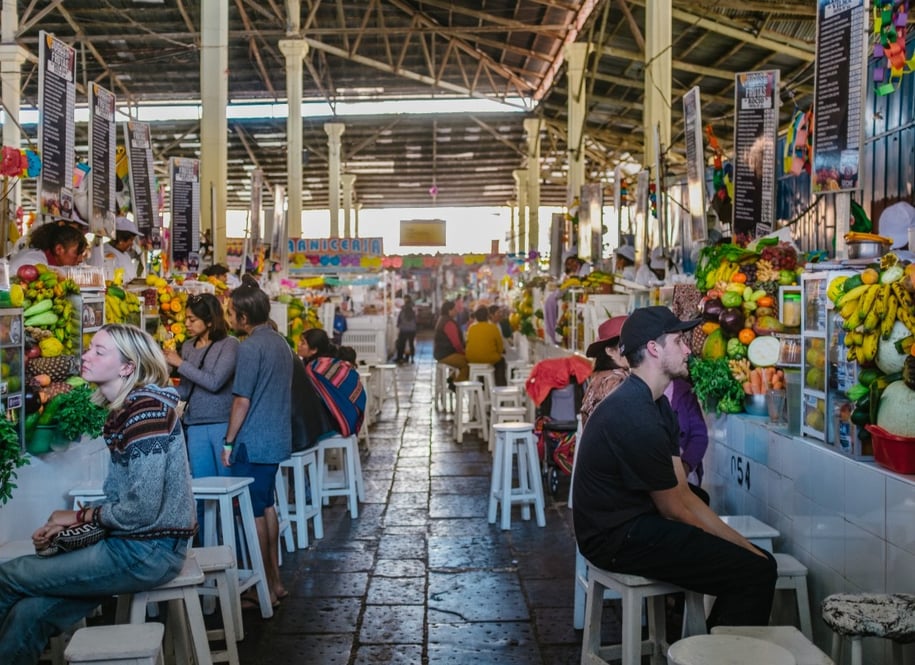 You should always bring more than you think you need, and this goes the same for your watersupply. It's a great idea to bring a handheld water bottle, in addition to a hydration bladder/reservoir that you can simply slide into your bag. Drink slowly throughout your hike.
5.) Carry some cash in the local currency (Nuevo Sol)
It's great to have some cash with you as you'll pass through local communities along the route and you may want to purchase drinks and snacks or even use their loos. Tipping in Peru is best in the local currency. You'll be in the company of outstanding guides along the way and we recommend you show them your gratitude.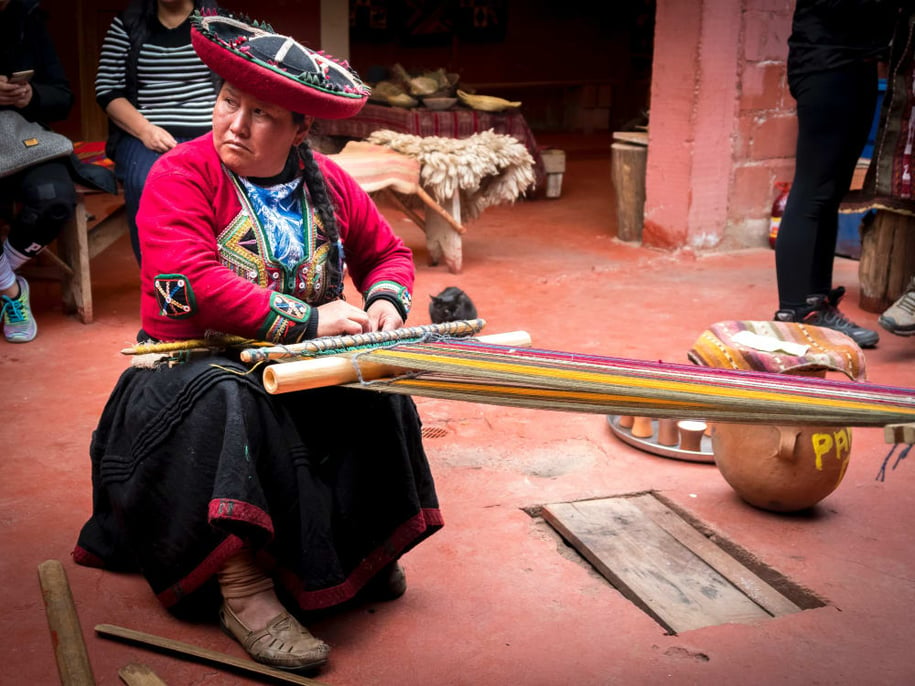 With so many awesome routes all over Peru's diverse landscape, it's essential that you pre-plan what trails you'll explore before you touch down. The Inca Trail is the busiest, so this has to be booked in advance to secure your route and your guide. It's worth considering whether you prioritise cultural immersion activities – great on the Lares Trail or otherworldly vistas high in the sky – best appreciated on the Ausangate. Contact the team of Wayfairer Travel Specialists for help to plan your Peru adventure further.