Top 5 Best Egypt Holidays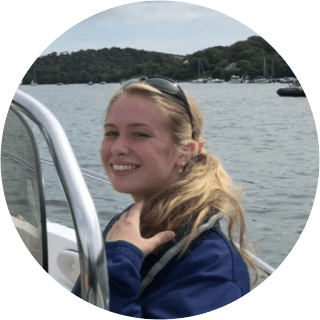 By Rose Dorgan
October, 27, 2023

4 Min read
Have a look at our Top 5 Egypt Holiday destinations
A spectacular blend of ancient monuments, modern cultural hubs, and natural splendour makes Egypt a revered holiday destination all year round. Whether you're searching for an idyllic coastal break or a voyage around ancient Egypt's mystifying ruins, we have you covered.

Egypt is renowned for its beating sun, sometimes intimating those who wish to traverse its arid landscapes. Fortunately, Egypt's most beloved cities offer a lively ambience and comfortable warmth during winter, making it one of the best winter sun destinations.

Here are our top five picks of fabulous places to visit in Egypt:

Cairo
Best For: Heritage tourism & urban grandeur

Egypt is an adored holiday destination for its intricate web of ancient history, a timeline that has left many artefacts and intriguing landmarks. Holidays to Cairo offer the perfect introduction to Egypt's mesmerising historical archive, offering antiquated mosques, mausoleums, and world-famous museums, also providing the gateway to the eminent Pyramids of Giza and Great Sphinx.

Blending old with new, Cairo is a well-rounded and insightful destination for heritage tourism, representing industrial eminence among its modern sector, often regarded as "New Cairo". Still, an abundance of Cairo's cultural heritage is illustrated by the sepia buildings, bustling markets and colourful bazaars characterising walled Old Cairo.


The magnificence of the Nile River winds through Cairo as it meanders toward the Mediterranean Sea, forming a quintessential part of the city's distinctive character. During a holiday to Cairo, clutch its unique estuary setting, setting sail on an afternoon river voyage or absorbing its beauty from a modish riverside bar or restaurant.

Cairo's popularity amongst tourists means its winter months bring busier crowds, although its comfortable temperatures between October and April make outdoor excursions and tours much more enjoyable.
Check out our other heritage-focused itineraries:
(hover and click to see the full itinerary)
Sharm el Sheikh
Best For: all-year beach breaks & winter sun
Situated on the south-eastern coast of the Sinai Peninsula, Sharm el Sheikh offers year-round sunshine, pristine beaches, and an astonishing array of luxury resorts. The other-worldly clarity of the Red Sea's waters makes Sharm el Sheikh one of the best places to snorkel in Egypt, attracting marine enthusiasts globally.

Sharm el Sheikh's peaceful atmosphere is the cherry on top of a busy Egypt itinerary, shaping a gratifying balance between relaxation and thrilling discovery. Local tours, quad-biking in the desert, and tea drinking with indigenous Bedouins transforms this peaceful beach break into something extraordinary.

For those looking for a scorching hot beach holiday, Sharm el Sheikh in the summer ensures an ideal temperature for those looking to spend hours at the poolside. However, temperatures between October and April are more comfortable, accommodating aquatic adventures. If you are searching for a great winter sun destination, Sharm el Sheikh provides a pleasant level of warmth, sitting generally in the early-20s (Celsius).

Check out our favourite beach itineraries:
(hover and click to see the full itinerary)
Luxor

Best For: Sightseeing
Luxor, fondly known as the world's greatest open-air museum, homes a cultural tapestry which reveals secrets of Egypt's glorious past. Holidays to Luxor are packed with ancient discoveries and an escapade among the city's prospering colourful markets, modern eateries, and dazzling hotels.

Unearth the tales that construct the ruins of the ancient city of Thebes, as Luxor's temple complex presents a grandeur of historic preservation. Striking pillars, dusty shrines and incredible statues resound with the mystery of the Pharaonic period. The glittering Nile River ripples to the west of Luxor, where mesmerising Nile River cruises await your embarkation, offering you a scenic journey to Aswan.

The southern situation of Luxor fosters a comfortable warmth during winter months, making it a fabulous choice for those looking for some winter sun. Wandering through the ancient ruins and charismatic modern sectors of Luxor, you'll find a slightly cooler air, making November to February a fantastic time to visit.


Aswan

Best For: Nile River Cruises
Perhaps you have embarked on a serene Nile River cruise amidst seemingly infinite beauty toward the fascinating spectrum of new and old, homed by Aswan. Aswan is Egypt's southernmost city, characterised by an old-worldly ambience harboured by its ancient monuments and unique riverside localities.

Holidays to Aswan are distinguished by an air of peace which floats from its colourful houses around its unique natural setting. Vast expanses of desert surround Aswan, contrasting its luscious islands, which extend into the Nile, the most notable of which is the picturesque Elephantine Island. The Abu Simbel temples and Philae Temple Complex offer fascinating spectacles of ancient Egyptian architecture, speaking to the mythological and regal heritage homed by southern Egypt.

The gentle winter sun accommodates an easy yet exciting journey across Aswan's curious settings, preventing any exhaustion from Egypt's brutal summer heat. Embrace the liveliness of Aswan during winter, sharing the joy of discoveries and adventures.
Hurghada

Best For: Outdoor activities

Another widely-adored Red Sea coast destination, Hurghada is an old fishing village which has prospered into a beach-lovers haven. Rows of chic restaurants, cafes, shops, and fabulous resorts characterise the modern, well-kept streets of Hurghada, where traditional Egyptian architecture meets Mediterranean-inspired villas.

The glittering Red Sea is the city's showpiece, championed by beach parties, festivals, and abundant water sports opportunities. Hurghada is among the best places in Egypt to see marine life, its stretch of white-sanded beaches providing a heavenly springboard for mesmerising snorkelling and scuba-diving experiences.

Whilst sun-seekers may travel to Hurghada to experience the beating heat of mid-summer, those who wish to embark on outdoor activities, tours and walks may prefer the more friendly heat offered during Egypt's winter. Even Egypt's coldest month, January, sees highs of 22°C in its southern beach destinations.
Check out our favourite adventure itineraries:
(hover and click to see the full itinerary)


For more information about the best Egypt holiday destinations, enquire here.
We understand that booking trips, especially adventurous and alternative ones such as this can be intimidating, so get in touch; we can take the stress out of your holiday planning and organise a trip you won't forget!
Get in touch
Sign up to our newsletter
For more travel inspiration delivered straight to your inbox just fill in your details here
More Africa travel inspiration from Wayfairer customers and travel specialist
Sign up to our newsletter
For more travel inspiration delivered straight to your inbox just fill in your details here