Wheelchair-Friendly Holidays & Safaris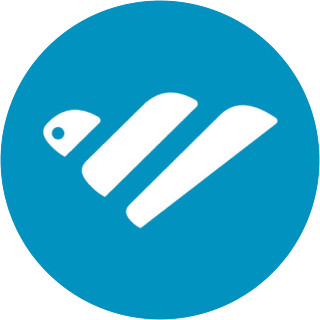 By Wayfairer Team
April, 14, 2023

4 Min read
Learn how we organise accessible holidays
Recently, Wayfairer had the opportunity to create a tailor made luxury safari itinerary that was also a wheelchair-friendly holiday.
As bespoke travel providers, we are always up for a challenge to organise the best holiday catered to the client's needs, tastes and preferences, and this accessible safari holiday was no exception.
For anyone with physical needs or mobility issues who is hesitant or concerned about wheelchair-friendly holidays and accessible travel, here we aim to answer any questions you may have and talk a little about how we can cater to different abilities and disabilities.
Are wheelchair-friendly holidays & safaris possible?
Yes. As a tailor made luxury travel provider, we are in the unique position to be able to offer flexibility, options and local on-the-ground knowledge to limit the walking needed in our holidays to literally zero and maximise step-free access.
Wayfairer have previously worked with clients who use wheelchairs, creating bespoke itineraries which work for everyone involved and communicating any special requests to accommodation staff, safari providers, domestic flight carriers and any other local suppliers in advance – so that you can get on with the business of enjoying your holiday.
From cultural tours of India to safari holidays in South Africa, we endeavour to make it happen.
We can even organise gorilla trekking expeditions in Uganda and Rwanda that cater to those with limited mobility; there is an option to be carried by porters on a sedan chair for non-walkers.
For more accessible travel inspiration, take a read of Wheelchair Travel, a travel blog run by triple amputee and avid explorer John Morris; and Free Wheelin', a travel and lifestyle blog by Karin, who has cerebral palsy and is passionate about accessibility.
We're also big fans of motivational speaker, MMA fighter and mountain climbing machine (and quadruple amputee), Kyle Maynard. Learn more about how he tackled some of the world's highest peaks, including Mountain Kilimanjaro, below:
Size and spec of your wheelchair
Getting the size and spec of your wheelchair is the first step for us – the flexibility of your chair and how easy it is for you to manoeuvre are big factors to consider first and foremost.
As a general rule, small and collapsible wheelchairs are easier to plan holidays around, while larger scooters or electric wheelchairs require more complex logistical arrangements, but it's not impossible.
However, all mobility devices can be catered to, it's just a matter of learning what we're working with first in order to adapt our plans around that equipment.
Accessible accommodation
Next, we research accommodation to find the most wheelchair-friendly options. In the past, we have even built ramps to ensure accessibility.
In our recent wheelchair-friendly Tanzania itinerary, we worked with Rivertrees Country Inn, Four Seasons Serengeti and Kitela Lodge to ensure there were no inaccessible walkways and that all three were step free, and were suitable for the specifications of our client's wheelchair.
Wheelchair-friendly safari vehicles
Accessible vehicles can be sourced for many of our holidays, including safaris.
In our recent wheelchair-friendly Tanzania safari holiday, we used a private vehicle and guide for the safari and booked a larger vehicle type (a seven-seater for three guests, plus guides) to ensure there was plenty of space and everyone was comfortable.
Wheelchair-friendly holiday review
"I just wanted to say thanks for putting together a memorable trip for Lorna, Jack and me – we loved all of it and it was a perfect holiday for Lorna's 50th birthday year, The lodges were really friendly places and very helpful to deal with a wheelchair user as a guest – Kitela was a lot of fun and the Four Seasons surpassed our very high expectations, it is just spectacular!
Oh and they laid on a herd of elephants for us as we entered the lodge 😊
Hope to be in touch in the future to plan another trip."
- Steve L.
You can see more reviews on our luxury tailor made holidays on reviews.co.uk.
More accessible holidays from Wayfairer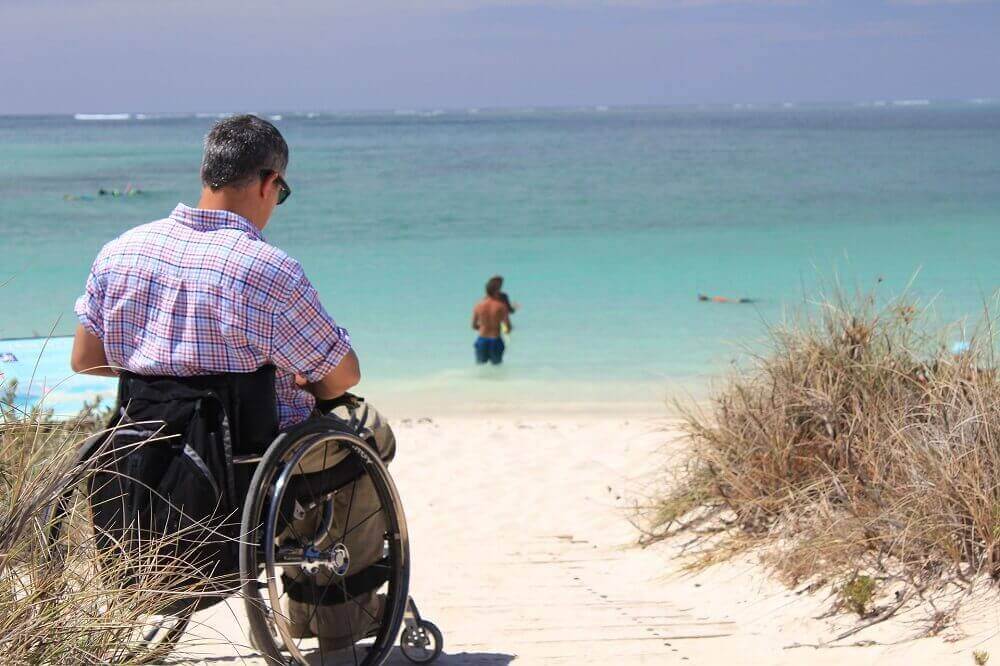 Wayfairer are always up for the challenge on every enquiry and if we can't help, we are honest and straightforward about it.
More often than not, this is due to budget or availability and we've never had to say no to anyone who has come to us with specific requirements, whether that's wheelchair accessibility, hearing or visual impairments, or cognitive issues.
Blindness or visual impairment
The sounds and smells on safari are a huge part of the experience and sight is not the be all and end all of any holiday.
Our holidays feature private guided tours, so our local guides are on hand to assist and explain where necessary, while an audio-described safari can also be provided upon request.
Deafness or hearing impairment
Guides proficient in sign languages can be sourced or written correspondence can be used, including WhatsApp or other instant messaging services.
Cognitive conditions
Everyone's needs are different, but this is definitely something that we can accommodate. For example, providing quiet, spacious and peaceful accommodation if needed.
We are constantly developing and adapting our tailor made holidays with each enquiry, opening up new routes for accessible holidays with every booking.
Being accessible, empathetic and welcoming is a huge part of our identity and every member of our team at Wayfairer is caring, compassionate and committed to responsible travel values in every aspect of what we do, including making our holidays accessible to all.
If you're interested in planning an accessible or tailor made holiday, don't hesitate to contact our friendly team of Luxury Travel Specialists to chat about your ideas.
We understand that booking trips, especially adventurous and alternative ones such as this can be intimidating, so get in touch; we can take the stress out of your holiday planning and organise a trip you won't forget!
Get in touch
Sign up to our newsletter
For more travel inspiration delivered straight to your inbox just fill in your details here
More inspiration from Wayfairer customers and travel specialist
Sign up to our newsletter
For more travel inspiration delivered straight to your inbox just fill in your details here