In Their Own Words: Maria and Mike on their South Africa Adventure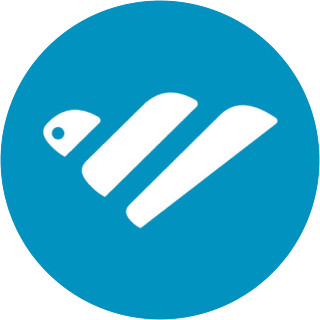 By Wayfairer Team
April, 14, 2023

4 Min read
Cape to Kruger; bush to beach - this South Africa and Mauritius adventure is never to be forgotten
Maria and Mike travelled with us to South Africa & Mauritius in September 2019.
The adventurous pair had made it their goal to run the Sanlam Cape Town Marathon together, followed by a once-in-a-lifetime safari and a few days in an ocean paradise.
Because of these ultra-special plans, the pair decided to get in touch with Wayfairer Travel, and we had a fantastic time designing an unforgettable South Africa experience for the couple.
From Cape Town to Kruger, bush to beach, here's their story…
The marathon... and the engagement ring
The adventure began in Cape Town with a 42km marathon (don't worry – not a mainstay of our traditional South Africa itineraries!).
To our eternal astonishment and admiration, Mike and Maria had the energy to spend the next day enjoying a privately guided tour of the Cape Point and Peninsula.
A perfect example of the indispensable nature of a local guide, Maria and Mike were astonished by James' knowledge when he went above-and-beyond to elevate their South Africa experience to something truly memorable.
"James' knowledge of the area together with the history was fascinating but the biggest 'wow' was how he custom-tailored it to us from just a few mins' conversation when he picked us up. After the end of the tour, he drove us to an up-market jeweller to replace an engagement ring that I had been looking to replace for several years! His knowledge on tanzanite was extensive and I fell in love with the stone. James managed to get my ring ready for the next morning and personally delivered it to the hotel before our transfer to the airport."
Precious gems: from beautiful stones to spectacular wildlife
Maria and Mike continued their South Africa journey with a safari in Kruger National Park. They stayed at the Jock Lodge, right in the heart of the park.
This made it perfect for spotting the locals (of the tusked variety), right from the privacy of their own home-from-home.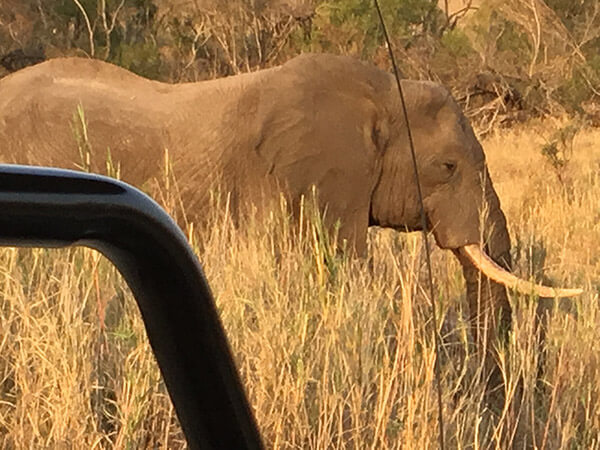 "I am not a crier, but when I walked into the suite at Jock Lodge and saw elephants in my yard I was moved to tears! The yard and room were breath-taking, and the game drives were something I had only dreamed of.

I literally could have put my hand out in some instances and touched a leopard and elephants… Did you know elephants have long eyelashes? That's how close we got!"

Anonymous
Published 3 days ago

Amazing experience. 5 stars through and through. Thank you for creating this experience for us.
Derek and Linda
Published 4 days ago

We have just returned from a two centre trip to Zanzibar and Gorilla tracking in Uganda. Our experience organised by Wayfairer was superb. Maggie at Wayfairer was very professional and friendly. All communications, via email as well as phone were responded quickly and efficiently, Maggie was able to taylor all our requests and gave good advice, making this trip memorable and trouble free. We ...
Danny Dolan
Published 1 week ago

Everything first class and top notch. Wayfairer team hit the nail on the head in every aspect. Big mahalo!
Jared Slovan
Published 1 week ago

Working with Wayfairer was a first class experience from start to finish. Jake listened to what I was looking for within my budget and delivered a trip of a lifetime that exceeded all of our expectations !
Paul Masters
Published 1 week ago

We wanted help in selecting and then putting together a two-centre trip to Africa in March 2023 to celebrate a milestone birthday. Maggie from Wayfairer was careful to find out what we wanted (and what we didn't) and came up with a range of quite detailed possibilities in different parts of the continent. Once we had settled on Sao Tome and Principe she was very responsive to a few twea...
Anonymous
Published 2 weeks ago

The service we got from Wayfairer was outstanding! I would recommend any use this service for trip planning~
Greg Symondson
Published 3 weeks ago

We had a great experience with Wayfairer, who planned a magical honeymoon in Kenya for my wife and I. They really listened to our requirements and came up with the perfect itinerary for us. Communication was excellent throughout and the itinerary portal is a really useful and easy to use resource. Highly recommend!
Melissa B
Published 3 weeks ago

Wayfairer helped us plan the most epic honeymoon ever! The team was incredibly responsive, creative and knowledgeable. They were able to arrange our trip with all of our "must see" bucket list items and also made wonderful suggestions for new spots all within our budget. When we reached out to the team one month before departure, they were flexible with us and helped us make additional changes!...
Anonymous
Published 1 month ago

Our experience with Wayfairer was superb. The communications, via email as well as phone were rapid and effective. Very flexible in meeting our needs and desires. Maggie, and subsequently, the concierge team, was amazing at adding days on at each end of the safari. The on-the-ground support was great as well. Our driver was always able and willing to answer our questions. He made sure everyt...
Rowan Cole
Published 1 month ago

We enjoyed for the second time trips to Kruger it was very enjoyable and well organised by Wayfairer we will hopefully go again
Ending in style in Mauritius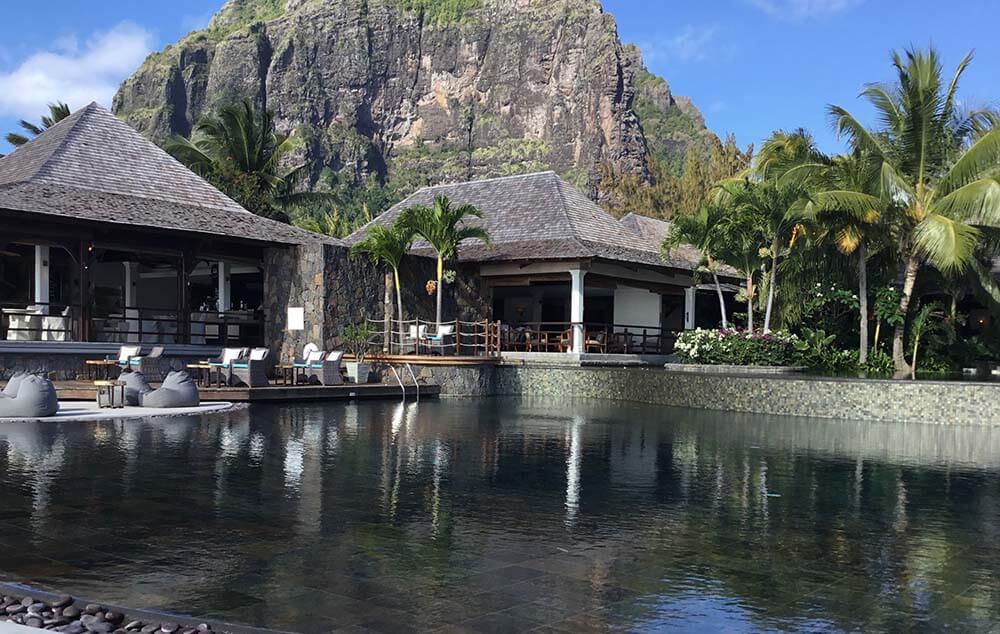 After several heart-stopping days enjoying game drives, bush walks, sundowners and scenic refreshment stops, it was time to whisk Mike and Maria off to the beach.
The perfect complement to an exhilarating few days in the wilderness, LUX Le Morne beach resort in Mauritius – overlooking the Le Morne Barbant Mountain - offered them time to unfurl and reflect on their incredible experiences so far. "If you want luxury and to feel wanted… The Lux Le Morne is it! I have never been to such a beautiful hotel, with the best staff and service ever! The food was amazing, fantastic snorkelling and 7 types of seating on the beach. Even a coconut station on the beach and a flavoured water station plus ice cream hut. They love having you there and you love being there."
"I will live this holiday through my memories for the rest of my life. I never had such an experience.... thank you Wayfairer!"
We understand that booking trips, especially adventurous and alternative ones such as this can be intimidating, so get in touch; we can take the stress out of your holiday planning and organise a trip you won't forget!
Get in touch
Sign up to our newsletter
For more travel inspiration delivered straight to your inbox just fill in your details here
More inspiration from Wayfairer customers and travel specialist
Sign up to our newsletter
For more travel inspiration delivered straight to your inbox just fill in your details here