Responsible Travel Guide: Maldives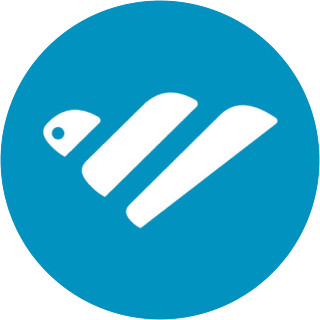 By Wayfairer Team
July, 27, 2023

4 Min read
Learn about the Maldives extraordinary environment and sustainable luxury resorts
Few places on earth rival the natural beauty of the Maldives. Set in the middle of the Indian Ocean, these enchanting islands are made up of some of the finest white sands in the world, impossibly blue waters, and rich marine life.
Visitors to the Maldives have the opportunity to dive alongside turtles, manta rays and whale sharks, dine on fresh fish caught earlier the same day, and head out on sailing and fishing trips with the locals.
It is crucial to protect this pristine environment and delicate ecosystems, while also supporting the local communities.
At Wayfairer, we are committed to responsible, sustainable and ethical tourism in the Maldives and we're proud to work with a number of fantastic resorts who share our responsible tourism values.
We encourage all visitors to the Maldives to travel in a responsible and respectful manner, ensuring their visit leaves a positive impact. Here are our top tips for a responsible holiday in the Maldives.
Environment & Wildlife in the Maldives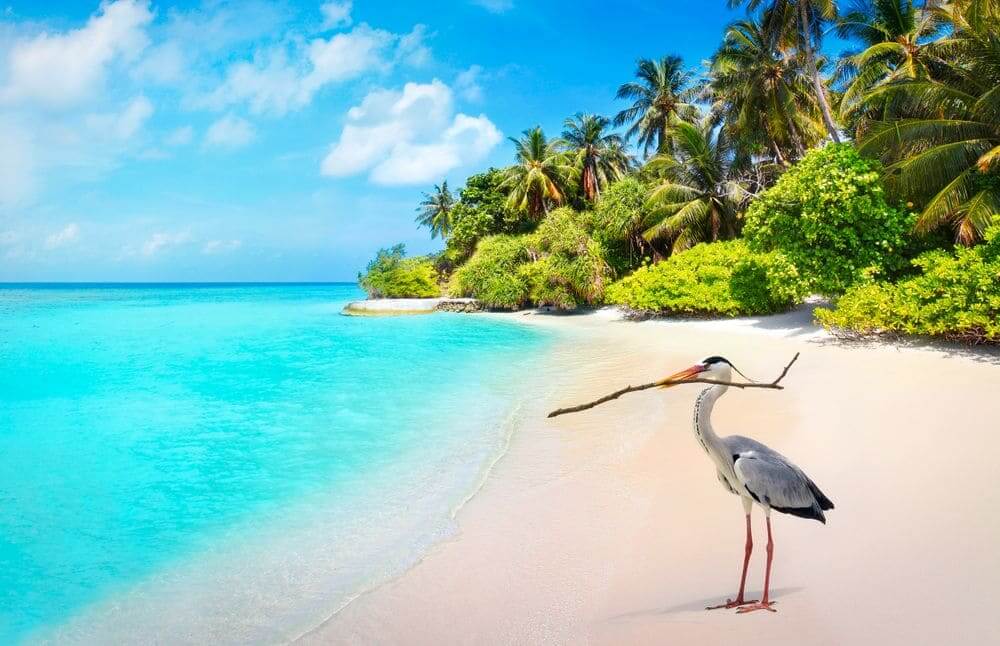 Our planet is heating up. The earth's global surface temperature has risen nearly one degree since 1950, and the past five years have been the warmest years on record since 1880.
Global climate change is to blame, and at our current level of greenhouse gas emissions, the earth's temperature could reach an increase of 1.5 degrees Celsius by 2030.
That may not sound like much, but the current temperature increase of just one degree has already unleashed chaos on the world, causing storms, floods, droughts, melting icebergs and rising sea levels.
It's even threatening to destroy low-lying nations like the Maldives, where 80% of land sits less than one metre above sea level.
The world's sea levels have risen by around 20cm since 1880, and with the current rate, the Maldives could be the first nation to be completely swamped underwater. Total submersion could happen within just a few decades.
In 2009, the Maldives government held the world's first underwater cabinet meeting, sending a stark message to world leaders that the Maldives will be wiped out, unless action is taken to reduce carbon emissions.
The archipelago is already suffering as pollution and warmer waters cause coral death and reef decline, harming the fragile ecosystem.
The Maldives is home to incredible marine life such as parrotfish, green turtles, manta rays and dolphins, however all these species are suffering at the hands of climate change, irresponsible tourism and other practices like sand mining, shark fishing and coral harvesting.
Although the government is beginning to take more action to lessen the impact of climate change (such as introducing the daily $6 Green Tax for tourists, establishing protected biospheres and regulating marine activities), the catastrophic decline continues.
Many hotels and resorts are also beginning to adapt and confront the challenge of climate change, implementing new sustainable practices and even aiming for complete self-sufficiency.
When travelling to the Maldives, it's imperative to choose a resort that is dedicated to social and environmental sustainability. This way, you can ensure you contribute to the local tourism industry, without leaving a negative impact on this beautiful corner of the world.
Top Environment & Wildlife Tips

Leave no trace
It's imperative to protect the Maldives' pristine islands and fragile ecosystems, so whatever you bring into the country, you must take out. Ensure that you never leave any litter and avoid smoking on the beaches. Avoid plastic bags and use a refillable water bottle.
Responsible wildlife watching
The Maldives are renowned for their incredible marine life, and visitors have the opportunity to see tropical fish, green turtles, manta rays, whale sharks and dolphins in the wild.
If you'd like to head out into the water to spot the sea life, be sure to choose a resort with responsible wildlife watching programs.
Six Senses Laamu is a fantastic option, as they were the first resort in the Maldives to implement a Code of Conduct for wildlife viewing activities, and are dedicated to educating their guests on responsible behaviour in the ocean.
When snorkelling and diving, you should keep a suitable distance from animals and avoid touching them. If you would like to go dolphin watching, ensure your tour operator follows speed and distance regulations and does not harass or harm pods of dolphins.
If you have any concerns or questions about your wildlife watching activities, speak to our Luxury Travel Specialists, who can advise you on the best responsible resorts.
People & Culture in the Maldives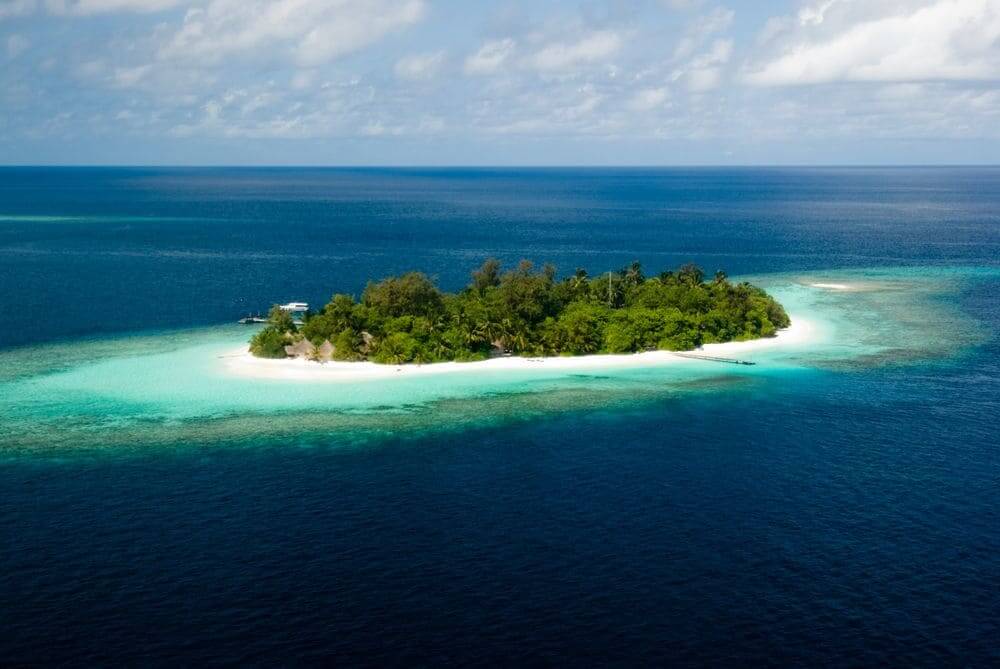 Set in the path of the old trading routes of the central Indian Ocean, the Maldives' culture was originally influenced by Indian, Sri Lankan, Arab, Persian, Indonesia, Malaysian and North African cultures.
Despite this rich cultural infusion, the Maldives have maintained a unique cultural identity, using their own language (Dhivehi) and converting to Islam, which introduced new elements to Maldivian culture.
The islands have a vibrant culture of music and dance, with a number of traditional displays such as 'Bodu Beru', where around 20 people wearing traditional sarongs will move to the rhythmic drumbeats. Many resorts host cultural performances, and it's a great way to observe this dynamic part of Maldivian culture.
Maldivians are also famed for their expert craftsmanship, and you'll encounter mat weaving, calligraphy, lacquer works, coir rope making, and intricate traditional dress and ornaments. You can also see incredible stone carvings in the Friday Mosque in Male.
These stunning works make for a wonderful souvenir, however it also offers a great cultural experience and a window into the mastery and creativity of Maldivian artists.
As an archipelago nation, the ocean is another significant aspect of Maldivian culture. Fish is the staple food and fishing is the second-largest industry in the country. With the arrival of tourists in the early 1970s, tourism is now the main source of income for the Maldives.
The tourism industry has boosted the country's economy, helped to pay for healthcare and education centres, and provided an alternative source of income to unsustainable practices like fishing.
However, not all locals directly benefit from tourism, and many must bear the burden of problems like waste disposal, climate change, poverty and unemployment.
Although the Maldives is synonymous with luxury, it is still one of the world's poorest developing countries. Most tourists and private island resorts are shut off from this daily reality for many Maldivians, however it's important to acknowledge and contribute to the local communities.
You can ensure your holiday makes a difference, by staying in resorts that hire and train local staff, and are dedicated to sustainability and self-sufficiency.
You can also learn about Maldivian culture and directly support the communities by purchasing locally made products, observing cultural performances and even participating in special experiences such as a traditional fishing trip with the locals.
Top People & Culture Tips

Dress conservatively
The Maldives is a Muslim country and visitors need to dress conservatively in Male and the local islands. It is acceptable for men to wear t-shirts and shorts, however women should wear t-shirts and loose shorts or skirts, and should cover their shoulders, midriff and thighs.
There are laws restricting the wearing of bikinis on local islands, however it's acceptable to wear bikinis in the resorts. Women can wear any type of clothing in the resorts (and can have their shoulders, midriff and thighs uncovered), however nude sunbathing is not acceptable anywhere.
Be respectful
Throughout the islands and resorts, you'll encounter a variety of cultures, from the local communities to international tourists. It's important to treat everyone with respect during your visit. Always greet people politely and don't take their photograph without their permission.
You can enrich your holiday by learning about the country from the locals. Sample the local food, head out on a traditional fishing trip, or attend local festivals such as Maldives Independence Day. It's celebrated on 26 July each year, with parades and events around the islands.
It's also important to note that alcohol is effectively banned for the locals, so you should avoid drinking alcohol in Male and the local islands. However, alcoholic beverages are freely available in the resorts.
Learn some phrases
The official language of the Maldives is Dhivehi, and is spoken by the whole population. English is also widely spoken, while Arabic is the religious language of the Muslim majority population, and is taught in mosques and schools as part of their religious education.
In your resort, you'll find a variety of both local and international staff members, and English will be widely spoken, however most resorts also have staff who can speak other languages.
If you are spending time in Male or on any local islands, it can be helpful to learn a few Dhivehi phrases. Learning even just a few words in the local language can help to build a rapport with the locals and can lead to some wonderful interactions.
Here are a few Dhivehi phrases to get you started:
Hello (formal) - Assalaamu alaikum Hello (informal) - Kihineh? (also means how are you?) Thank you - Shukuriyyaa Please - Adhes kohfa Sorry - Ma'aaf kurey Goodbye - Dhanee
Responsible Accommodation in the Maldives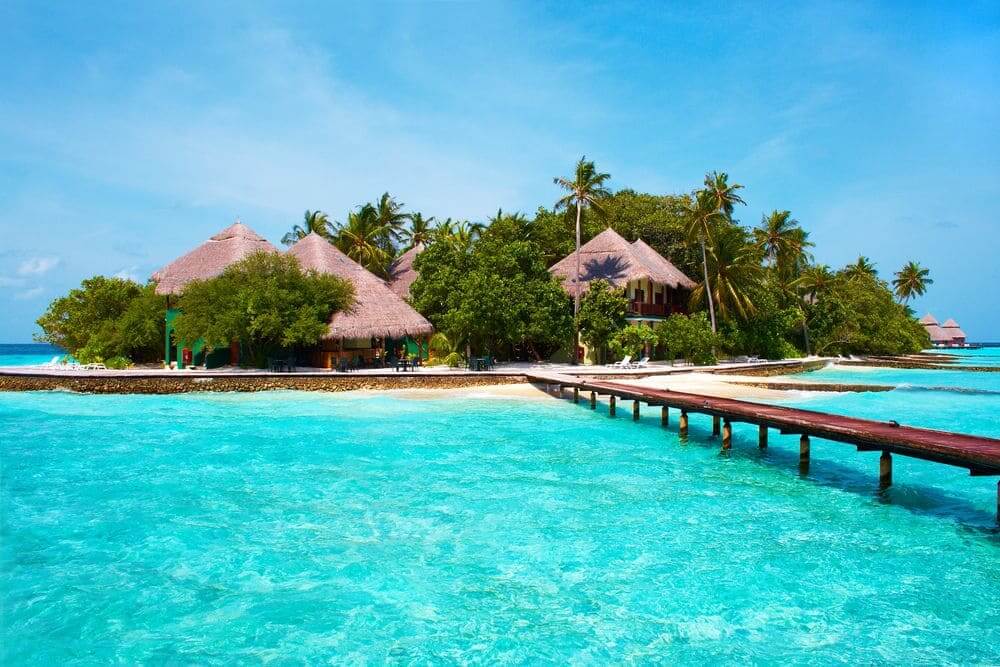 Wayfairer is proud to partner with a range of luxury resorts who share our responsible travel values. You'll stay in properties which are adapting to the threat of global climate change and are prioritising sustainability by operating social and environmental community initiatives.
From ingenious recycling and water desalination initiatives, to home-grown produce and plastic bans, there are many ways that resorts can work to protect the environment and local communities.
Six Senses Laamu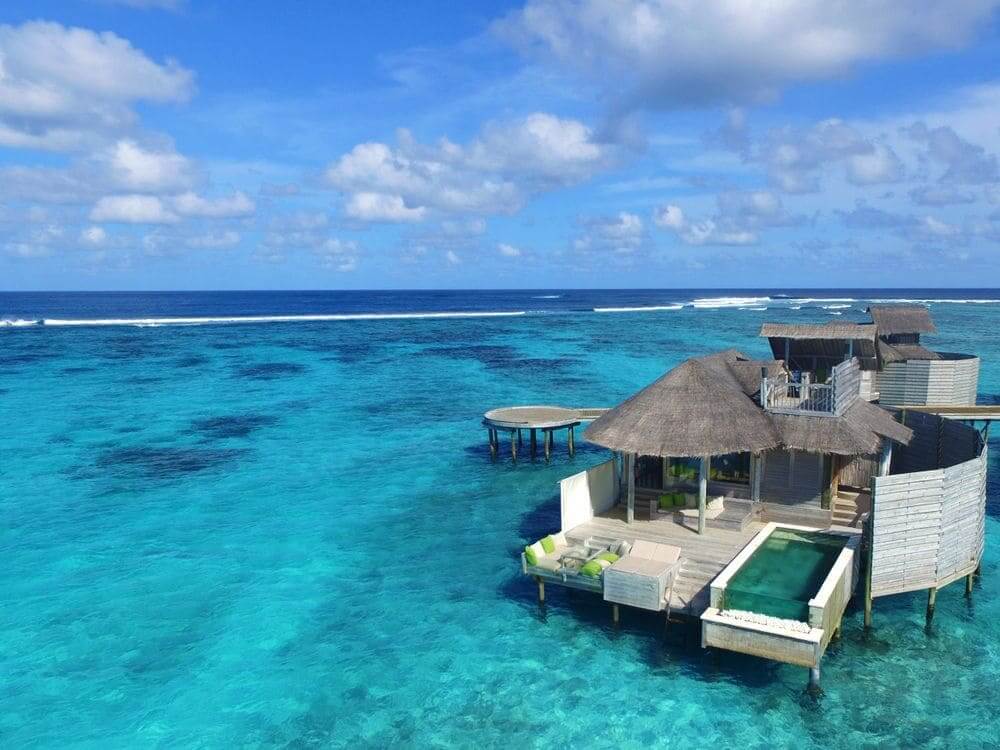 Six Senses Laamu, located in the Laamu Atoll, is a leader in sustainability in the Maldives. They have an in-house Marine Team that inspires and educates their guests on the marine environment and also conducts research to implement long-term conservation in the region.
You can get involved in reef clean-ups, guided snorkelling with marine biologists, turtle research and seagrass conservation. The resort also has its own organic garden, an innovative Earth Lab focusing on self-sufficiency and zero waste, fantastic energy conservation methods and all of the island's water is produced by desalination.
Movenpick Resort Kuredhivaru Maldives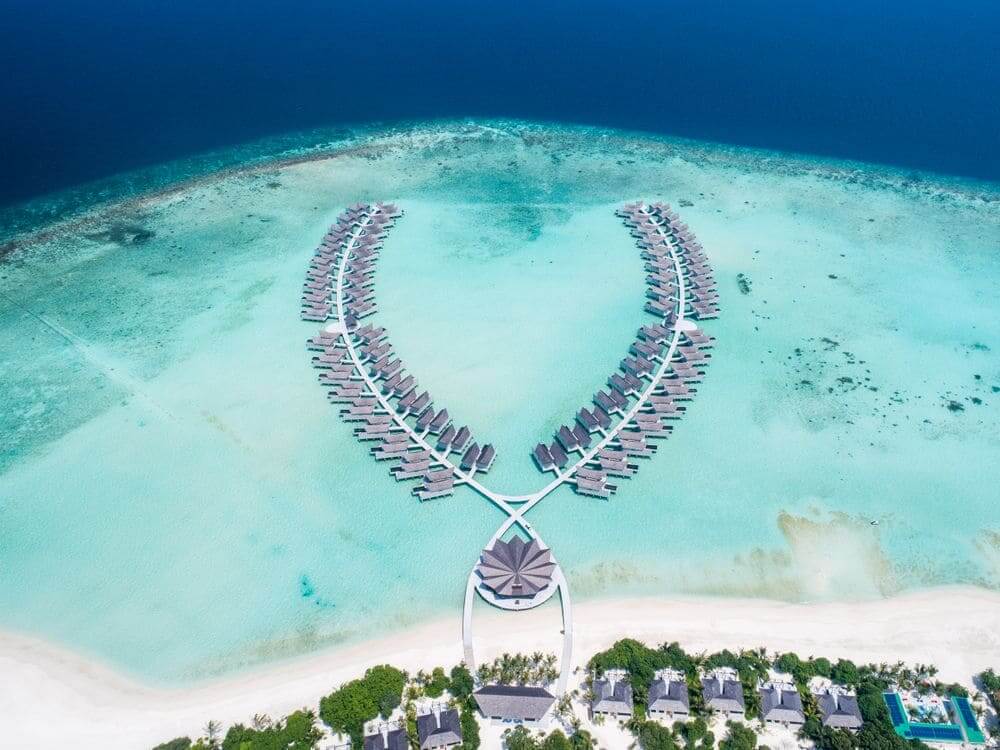 In the Noonu Atoll, Movenpick Resort Kuredhivaru Maldives has been named the world's most Green Globe certified hotel group, with more than 50% of their hotels and resorts achieving Green Globe's coveted Gold Status.
They are committed to reducing water and energy consumption, and also support local communities by hiring and training local people, donating educational materials and buying local products.
Dusit Thani Maldives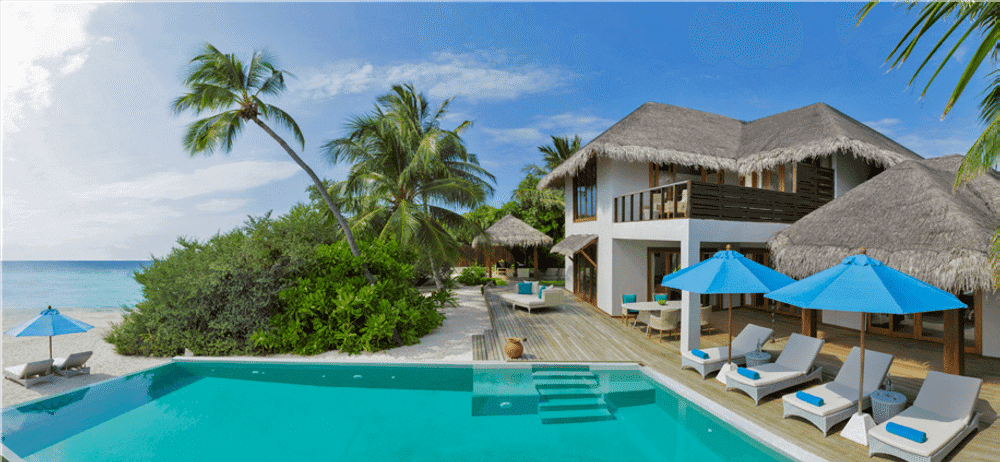 You can even stay in the Maldives' first and only UNSECO World Biosphere Reserve at Dusit Thani Maldives, located on the stunning Mudhdhoo Island in Baa Atoll.
The resort is aiming for total self-sufficiency, and they currently produce their own electricity through solar panels, use locally produced drinking water, process their own sewage and create compost from leftover food.
They have banned single use plastic on the island and only use recycled plastics, and are working to grow their own vegetables and make their own coconut oil from native coconut trees.
LUX* South Ari Atoll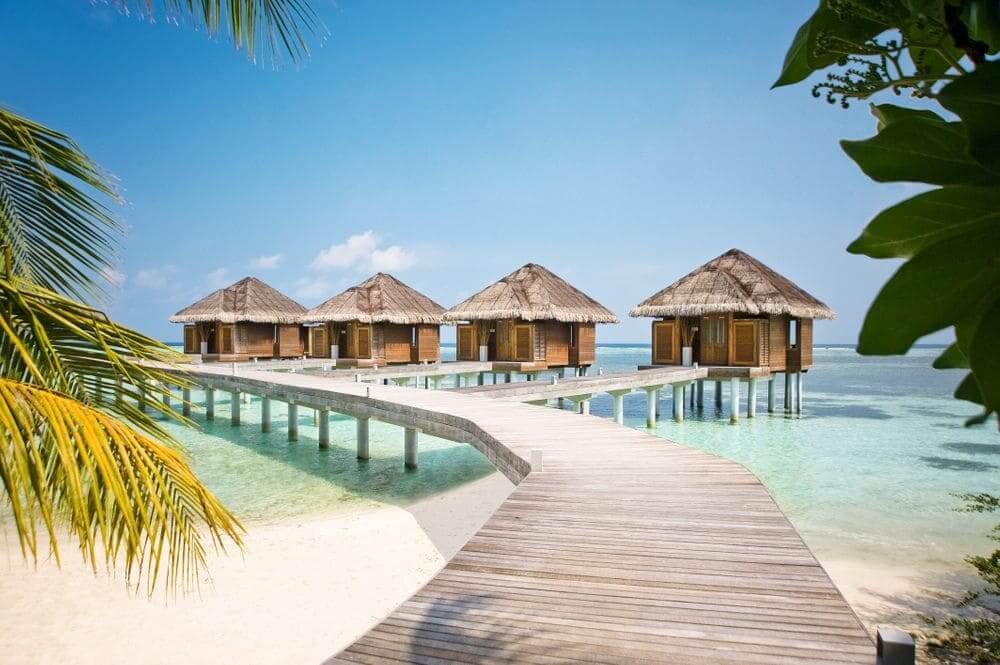 LUX* South Ari Atoll is also dedicated to reducing their impact on climate change, and have committed to offsetting 100% of carbon emitted by each of their resorts and hotels.
The LUX* resort in the Maldives runs in-house scientific study to implement conservation initiatives for the native whale sharks, and also operates renewable energy and water saving projects.
With such a wide choice of sustainable luxury resorts, you can ensure your Maldives holiday is a luxurious island escape that gives back.
Top Responsible Accommodation Tips

Tip the staff
In the Maldives, a 10% service charge, and 12.5% T-GST (Tourism Goods and Service Tax) is applied to all tourism services (including restaurants and resorts), and an environmental 'Green Tax' of US$6 per person per night is also required.
Despite the high taxes, it's still best practice to tip your room staff at your resort, particularly your personal butlers and cleaners. Be sure to give tips to the staff personally, rather than at reception, to ensure it goes directly to the staff. You can tip in the local currency or with major foreign currencies such as dollars or euros.
Get involved
The Maldives contain some of the world's most precious and fragile ecosystems, and many of our favourite resorts operate conservation programs to protect the beautiful environment.
You can get involved by heading out on fascinating excursions such as guided snorkeling with a marine biologist, reef clean ups to remove trash from around the islands, identifying and photographing turtles with a marine team to learn more about the population, and attending educational presentations where you can learn about the coral reefs and marine life of the Maldives.
If you're planning a trip to the Maldives, we hope these tips will help you to travel in a responsible and sustainable manner. Call our friendly team of Luxury Travel Specialists for a chat about your ideas or fill out our enquiry form to start planning your dream Maldives trip.
We understand that booking trips, especially adventurous and alternative ones such as this can be intimidating, so get in touch; we can take the stress out of your holiday planning and organise a trip you won't forget!
Get in touch
Sign up to our newsletter
For more travel inspiration delivered straight to your inbox just fill in your details here
More inspiration from Wayfairer customers and travel specialist
Sign up to our newsletter
For more travel inspiration delivered straight to your inbox just fill in your details here