Responsible Travel Guide: Cambodia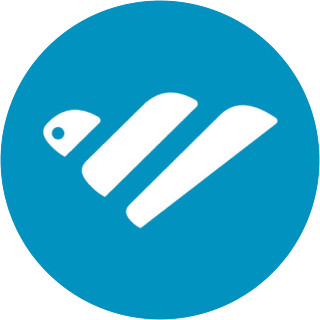 By Wayfairer Team
July, 28, 2023

4 Min read
We encourage our clients to be considerate to the communities and environments they visit. Here's our guide to responsible travel in Cambodia:
People, Culture, Customs and Religion
Cambodia is a very religious and conservative country so you should ensure that you dress modestly and respectfully. Women should have their legs and shoulders covered, especially if you're visiting remote villages or religious sites (including the temples of Angkor Wat).
Be mindful of Cambodia's culture, customs and religion, and always respect the local etiquette. You should remove your shoes when entering private homes, Buddhist monasteries or any living space. Feet are considered the lowest and dirtiest part of the body therefore you shouldn't stretch your legs in public or point your feet. Conversely the head is regarded as the most sacred part of the body and it is considered impolite to touch a Cambodian's head.
Never touch a monk or their clothes and never hand objects directly to them. If you're giving something to a monk, the object should be placed on a nearby table or passed to a layman who will then hand it to him. All images of Buddha are considered sacred and you should be mindful of this if you're looking at or touching a Buddha image. If you're sitting on the floor in a building that has a Buddha image, make sure that you don't point your feet in the direction of the image – instead you should sit in a kneeling position with your legs pointed away from the image.
Here at Wayfairer we think that all visitors to Cambodia should take the time to learn about and fully understand the dark history of the Khmer Rouge. We recommend that you visit the Tuol Sleng Genocide Museum and Choeung Ek (Killing Fields) in Phnom Penh and if you're on a Wayfairer tailor-made holiday to Cambodia we can include these in your itinerary. Visiting the Tuol Sleng Genocide Museum and Choeung Ek (Killing Fields) are sobering experiences that you will never forget.
Be respectful when taking pictures, especially of monks, older people and children. It is polite to ask for permission first and if they indicate that they do not want you to, please respect this. DO NOT offer money or push the issue. We suggest that you try to engage with the locals rather than just taking photos of them and showing them the image on your camera afterwards is a nice gesture. Please bear in mind that monks, farmers, children etc. are real people and not just photogenic 'images' to be 'snapped'. You should also ensure that you do not take photos or disturb monks whilst they're praying as this is considered extremely disrespectful. In remote communities, the local people consider filming to be very intrusive so please avoid recording if you're visiting rural villages.
During your time in Cambodia you should try to interact and engage with the Cambodian people. If you're on a Wayfairer tailor-made holiday you will have a local guide and we encourage you to make an effort to get to know them and ask questions their cultures and customs.
Visit the Cambodia Landmine Museum which focuses on educating people about the dangers of landmines, where they came from, who laid them, how they work, and their presence in Cambodia. If you are on a Wayfairer tailor-made holiday we can include a visit to the museum which is located approximately 25 km north of Siem Reap just 7km south of the Banteay Srey Temple complex in Angkor National Park.
As a general rule we would advise against giving gifts, money or sweets to children or even buying anything from them. Sweets may seem like an ideal gift for children, but access to dentists is extremely limited to rural dwellers and the last thing you want to give them is tooth decay! You might think it helps to give children gifts, money or sweets, but unfortunately it encourages begging. It is much better to just play or interact with the kids and support a local or international NGO or support a local community project. Please bear in mind that in Cambodia some families may take their children out of school in order for them to make money on the streets or even worse, the children may be working for organised gangs, who force them to beg. Instead, we would encourage you to donate to local organisations who work with street children.
Travel with a Khmer phrasebook and make an effort to learn some key words and phrases. The ability to speak some basic Khmer will undoubtedly win you many smiles from the friendly locals who you come into contact with during your time in Cambodia.
Shopping and Food
Be adventurous and eat in local restaurants, cafés and street stalls. Not only does this help to support the local economy, but it will also give you a more authentic holiday experience than eating in hotel restaurants every evening. Try specialities such as 'fish amok' which is a fish mousse with fresh coconut milk and kroeung, a type of Khmer curry paste made from lemongrass, turmeric root, garlic, shallots, galangal and Chinese ginger, and 'nom banh chok' aka 'Khmer noodles' which consists of noodles laboriously pounded out of rice, topped with a fish-based green curry gravy made from lemongrass, turmeric root and kaffir lime.
Support the local economy by buying authentic handmade products such as silk, cotton fabrics, wood carvings, pottery and silver jewellery at markets, villages and small-scale souvenir shops rather than hotel tourist shops or on organised shopping trips. When you buy products at markets, villages and small-scale souvenir shops you are helping to support a fragile economy and supporting local artisans helps keep traditional crafts alive.
When 'bartering' over the price please bear in mind that the seller might accept a price below its cost price because they need cash to feed their family, so don't push too much just to save yourself a few pounds. Stay calm, be reasonable and keep a smile on your face. It's meant to be fun!
Wayfairer Top Tip: Don't miss Phnom Penh's Night Market (Phsar Reatrey), which takes place on the weekends. This is where locals and tourists come to shop for traditional clothing and eat authentic street food.
Phnom Penh Market
If you'd like to plan a holiday to Cambodia, call our Luxury Travel Specialists for a chat about your dream trip or fill out our no-obligation enquiry form.
We understand that booking trips, especially adventurous and alternative ones such as this can be intimidating, so get in touch; we can take the stress out of your holiday planning and organise a tip you won't forget!
Get in touch
Sign up to our newsletter
For more travel inspiration delivered straight to your inbox just fill in your details here
More inspiration from Wayfairer customers and travel specialist
Sign up to our newsletter
For more travel inspiration delivered straight to your inbox just fill in your details here