Wayfairer Travel Guide: Zambia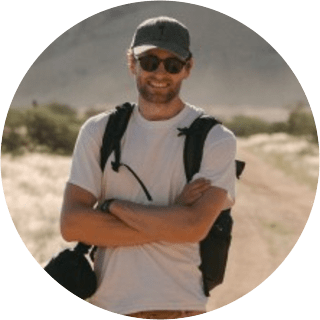 By Josh Flatman
April, 14, 2023

4 Min read
Vast national parks, abundant wildlife & cascading waterfalls
Lying just under the radar on the African safari circuit, Zambia is an excellent holiday destination for a luxury safari holiday; wildlife watching on game drives, walking safaris, night game drives and even canoe safaris and river cruise excursions. Plus, Zambia is also home to the awe-inspiring Victoria Falls, where you can take part in adventure activities and marvel at the power of nature.
Here, in our comprehensive Zambia travel guide, we discuss where to go, when to visit, what to see and do, as well as practical travel information for this safari destination:
Introduction to Zambia
Located in southern Africa, Zambia is the ultimate safari destination for those looking for the real African bush experience. Although landlocked, the country is known for its waterways, with major rivers such as Luangwa River and Kafue River meeting the mighty Zambezi on its way to the majestic Victoria Falls, which rushes on the border between Zambia and Zimbabwe.
Zambia is roughly the same size as France or Texas, so the best way to move between the big national parks and Zambia's other attractions is via domestic flights, which are frequent (pack light and use a soft case for the easiest domestic travel experience).
You'll most likely start your Zambia holiday by flying into capital city Lusaka, arriving into Kenneth Kaunda International Airport (formerly Lusaka International Airport and renamed after the nation's first president in 2011).
Places to visit in Zambia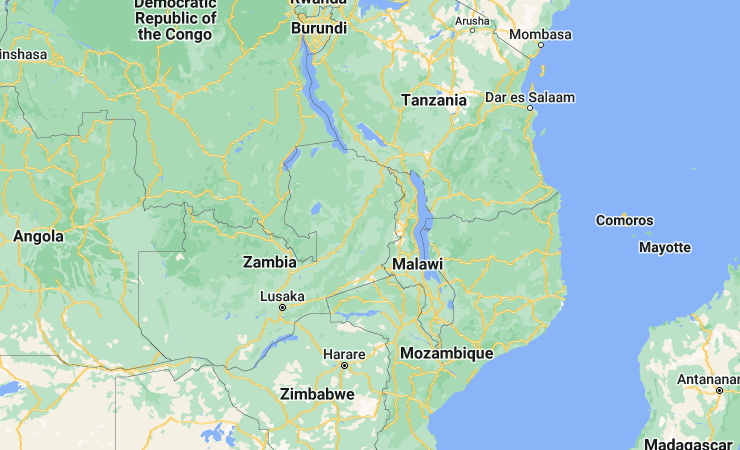 1. South Luangwa National Park
2. North Luangwa National Park
3. Lower Zambezi National Park
4. Lusaka
5. Livingstone (Victoria Falls)
Things to do in Zambia
Zambia is known for its excellent safaris and a multitude of different adrenaline activities at Victoria Falls, however there are certain things to see and do that are unique and special to this destination. Here are five of our favourite things to do in Zambia:
Walking safari
Zambia is the birthplace of the walking safari, an activity that can't be found at many major African safari destinations. A walking safari offers something very special; a chance to see wildlife up close, learn tracking skills and notice a level of detail even a seasoned safari enthusiast may not have seen before. What's more, Zambia's safari guides are some of the most qualified and knowledgeable in Africa because of the specific detail needed for walking safaris, so you'll be in good hands.
Night game drive
South Luangwa National Park is one of the few national parks in the whole of Africa which allows night time game drives, offering another special way to encounter wildlife and learn more about nature. Many predators, especially big cats, only really come alive after dark, so you'll be treated to scenes of night time prowling and hunting, lit up by the vehicle's floodlights.
Swimming out to Devil's Pool
There are plenty of ways to enjoy Victoria Falls, via water, land or air, depending on when you visit the falls. However, one of the most unique (and brave!) things to do is to swim out to Devil's Pool. Perched right on the edge of the falls, the pool has been created by natural erosion, allowing swimmers to paddle out to the edge of the waterfall without being swept over the edge.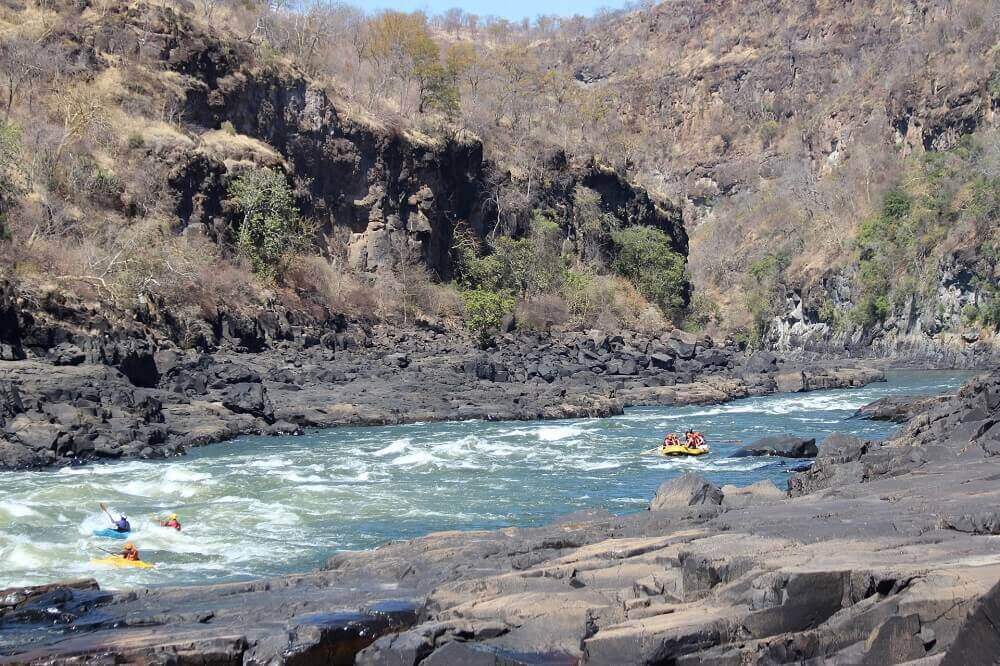 Helicopter ride over Victoria Falls
Kayak, abseil, zipline, bungee jump, hike, border-hop… you won't be short of Victoria Falls activities during your time in Livingstone. Yet, nothing quite conveys the sheer size and power of the falls like a helicopter tour. With bird's eye views of the waterfall and surrounding landscape, you'll truly appreciate why this site is known as one of the Seven Wonders of the Natural World.
Encountering endangered animals
With the reintroduction of rhino into North Luangwa National Park, Zambia is a Big Five safari destination once more and there are plenty of other unusual and rare species to see here as well. Cheetah can be spotted at Kafue National Park, critically endangered pangolins might be seen on a night drive in South Luangwa, plus Zambia is one of the best places to see the African wild dog (sometimes called painted wolf), which was recently featured in the BBC Earth and David Attenborough documentary, Dynasties.
Why we love it
Kafue National Park is the best park to spot cheetah whilst a new population of black rhino can be found in North Luangwa. South Luangwa and Lower Zambezi are both favourites for their game-rich safaris. Choose at least two national parks to explore for the ultimate Zambia wildlife experience.

Josh Flatman
Luxury Travel Specialist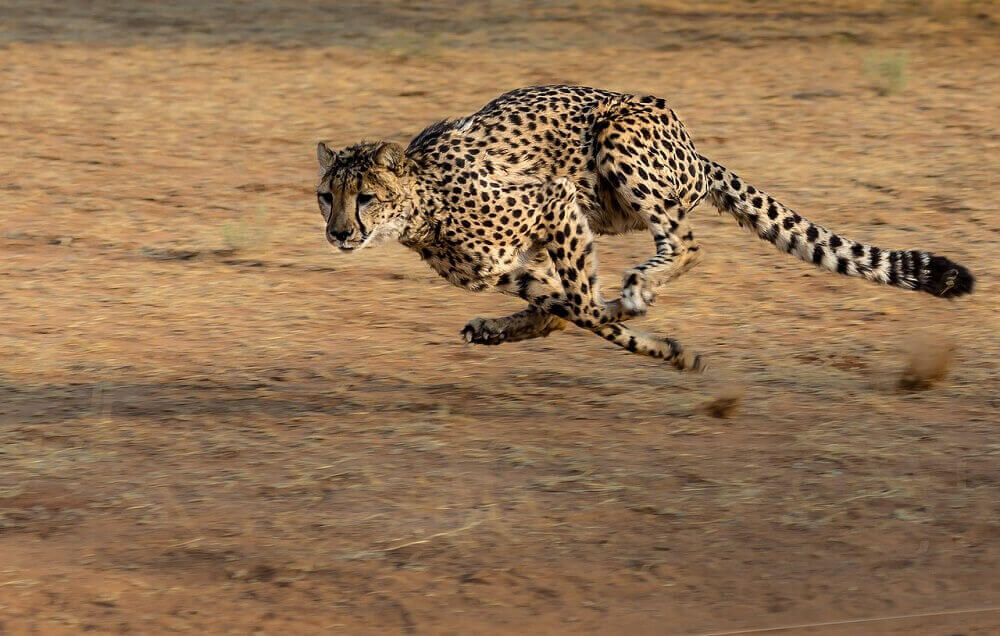 Best time to visit Zambia
Victoria Falls is a year-round destination with a range of activities available according to water levels and currents, in line with the country's wet and dry seasons. However, Zambia's national parks are best visited between June and October, which is the dry season.
During this time, water levels drop and water sources dry up, so wildlife congregates around the rivers; roads are smoother and game drives become more manageable; plus, foliage peels back and wildlife watching is much easier. For a month-by-month breakdown of weather and events in Zambia, read our in-depth When to Go to Zambia Guide.
What to pack for a Zambia safari holiday
A packing list for Zambia is similar to other big safari destinations. Note that domestic flights usually have luggage limited to 20 kilograms per person and it's best to use a soft case or holdall to maximise space. Here's our advice of what you should pack for a safari holiday in Zambia:
Neutral and muted coloured clothing in light fabrics for the heat which are easy to layer up, as morning and evening game drives can get cold. Avoid blue or black clothing as these colours attract tsetse flies, which have a nasty bite and spread disease. Military-style camouflage clothing is not permitted.
Long sleeved shirts and long trousers to protect from the sun and insect bites. Zambians tend to dress conservatively, so knee-length skirts and pants are best even outside of the national parks, with trousers best in towns and villages for men.
Waterproof jacket in case of rain or spray from Victoria Falls.
Swimwear and clothes for water activities, such as canoeing, especially closed-toe waterproof shoes or old trainers.
Comfortable walking shoes.
Toiletries such as sun cream, insect repellent, after-sun, bite relief cream and lip balm.
Hat and sunglasses.
Binoculars and camera equipment (bring more memory than you think you need).
Reusable water bottle to limit waste, though note that tap water in Zambia is not drinkable unless your water bottle has a filtration system.
Multi-way travel adaptor. Zambia uses plug types C (two round pins), D (three round pins in a triangular pattern) and G (three rectangular pins in a triangular pattern). Zambia operates on a 230V supply voltage and 50Hz.
Supplies for local community projects. Take a look the Pack for a Purpose page for Zambia, which recommends supplies which you can bring to donate and drop off at partnering hotels, camps and lodges.
Camps, lodges & hotels in Zambia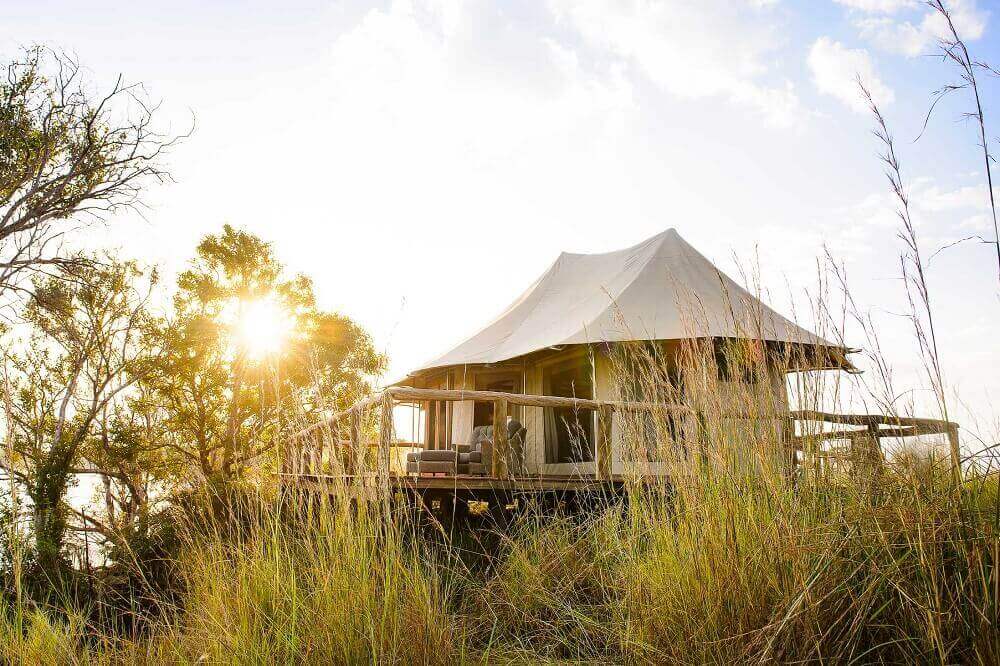 There are a range of different accommodation options to choose from in Zambia. Here's a quick guide to the types of places you can stay in:
Safari lodges in Zambia
The words "lodge" and "camp" are used almost interchangeably, as many safari camps include a main building, or lodge, in addition to canvas-style tents for guests. However, other safari lodges can include chalets, cottages or even treehouses as accommodation.
One of our favourite safari lodges in Zambia is the family-friendly Flatdogs Camp, which has a range of different accommodation options, including a large villa with a private pool (ideal for groups travelling together). Other lodge options include Waterberry Lodge and Chundukwa River Lodge, both located near Livingstone and within reach of Victoria Falls.
Safari camps in Zambia
Safari camps offer more of a rustic, outdoorsy feel, often with canvas tents for guests. However, these tents are far from the tiny triangular camping tents of family weekend trips you might be thinking of. Most safari tents at these camps are permanent and include comfortable furniture, plenty of space and African-inspired décor and detailing.
We recommend the uber-luxurious Time + Tide Chinzombo safari camp in South Luangwa, the remote Mwaleshi Camp in North Luangwa and the thatched chalets of Musekese Camp in Kafue National Park.
Fly camps in Zambia
If you're feeling a little more adventurous, you might like to try fly camps, which are mobile tents packed up and transported with you as you travel around the parks. These offer a much more "off the beaten track" experience, though aren't always open to families with younger children. Some even include a "sleep under the stars" experience.
Hotels in Zambia
In Zambia's cities, such as capital Lusaka, there are modern hotel options such as the luxurious upcycle chic of Latitude 15°.
Zambia tour ideas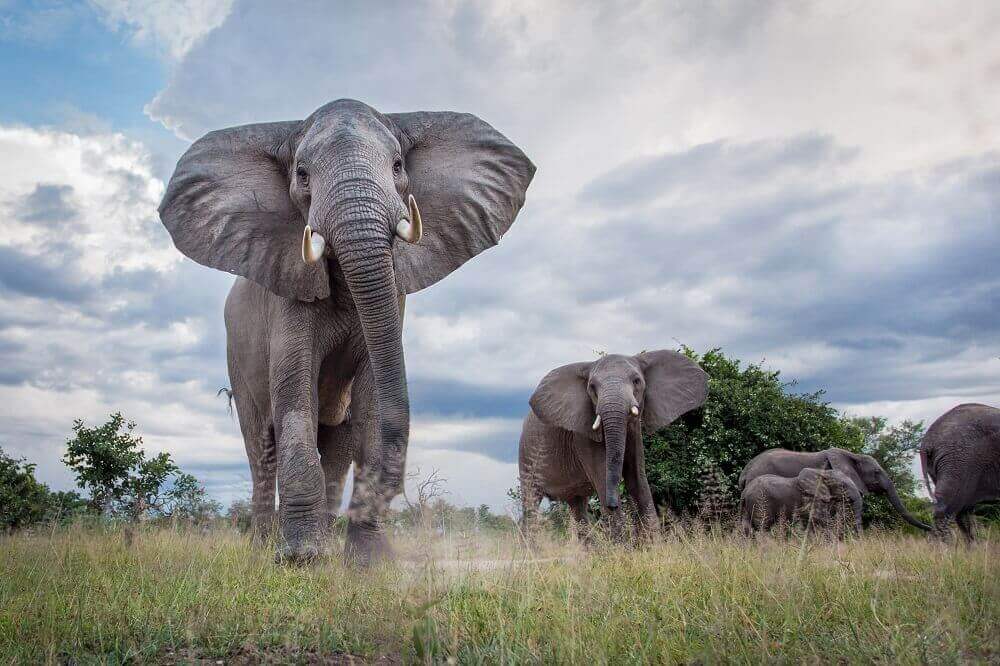 Many Zambia tour itineraries include two or three of the country's best national parks as well as time at Victoria Falls, which is often best at the end of the trip when you're looking to relax. Which national parks you choose to visit may depend on the wildlife you're hoping to see, the type of safari experience you're looking for as well as how much you like to venture off the beaten path.
Here are a few itinerary ideas to get you started:
South Luangwa & Lower Zambezi National Parks (8 days)
If you only have a week to spare, we recommend these two national parks on a South Luangwa & Lower Zambezi tour. South Luangwa is known as one of the best national parks in Africa, teeming with wildlife, yet isn't as popular as big name safari destinations in Tanzania and Kenya. You can also enjoy night game drives here. Lower Zambezi is a great park to enjoy walking safaris, canoe safaris and sunset river cruises.
Classic Zambia Safari & Victoria Falls (15 days)
If you can stretch your time to two weeks, then this itinerary showcases the best that Zambia has to offer. This Classic Zambia Safari & Victoria Falls tour includes wildlife watching at two of Zambia's best national parks (South Luangwa and Lower Zambezi), followed by a relaxing riverside stay near Livingstone, the gateway to Victoria Falls.
Zambia Family Safari Holiday (15 days)
Zambia is a great destination for an African safaris with kids. This Zambia Family Safari Holiday tour takes in South Luangwa, Lower Zambezi, Kafue (the only place in Zambia where you can see cheetah), as well as time at Livingstone and Victoria Falls – with all activities and accommodation chosen with children in mind.
Zambia Honeymoon (15 days)
If you're looking for romance, Zambia has it in abundance. Evenings cuddling by the campfire, sleeping under the stars, sunset river cruises and the fairy-tale cascades of waterfalls – all with an element of adventure! This Zambia Honeymoon tour includes South Luangwa, Lower Zambezi and Livingstone (Victoria Falls), with intimate moments and newlywed romance at the forefront.
Luxury Zambia Holiday (15 days)
Stay in the most luxurious safari lodges, choose from a wealth of safari activities, then take an incredible helicopter tour of Victoria Falls – sometimes, a safari destination is best explored in comfort. Our Luxury Zambia Holiday tour includes time in South Luangwa, Lower Zambezi and Livingstone (Victoria Falls), with complete luxury included in every element.
Zambia Off the Beaten Track (15 days)
Choose rustic camp stays and lesser-visited national parks with this Zambia Off the Beaten Track tour. You'll head deep into favourites South Luangwa and Lower Zambezi, but also explore the remote North Luangwa, which is the only place where you can see rhino in Zambia.
Zambia Wildlife Holiday (15 days)
Wildlife enthusiasts will love this Zambia Wildlife Holiday tour, which explores wildlife haven South Luangwa as well as Zambia's oldest and largest national park, Kafue, through game drives (day and night), walking safaris and much more.
Wayfairer specialises in tailor made luxury travel, so don't hesitate to contact us to discuss your itinerary ideas and create a bespoke holiday customised to your needs and preferences.
Why we love it
The national parks offer incredible wildlife watching opportunities, but the sheer size and power of Victoria Falls is one sight you really do not want to miss. With billowing clouds of spray and an almighty roar that puts lions to shame, you will understand why locals call the falls the Smoke that Thunders.

Tom Blakey
Co-Founder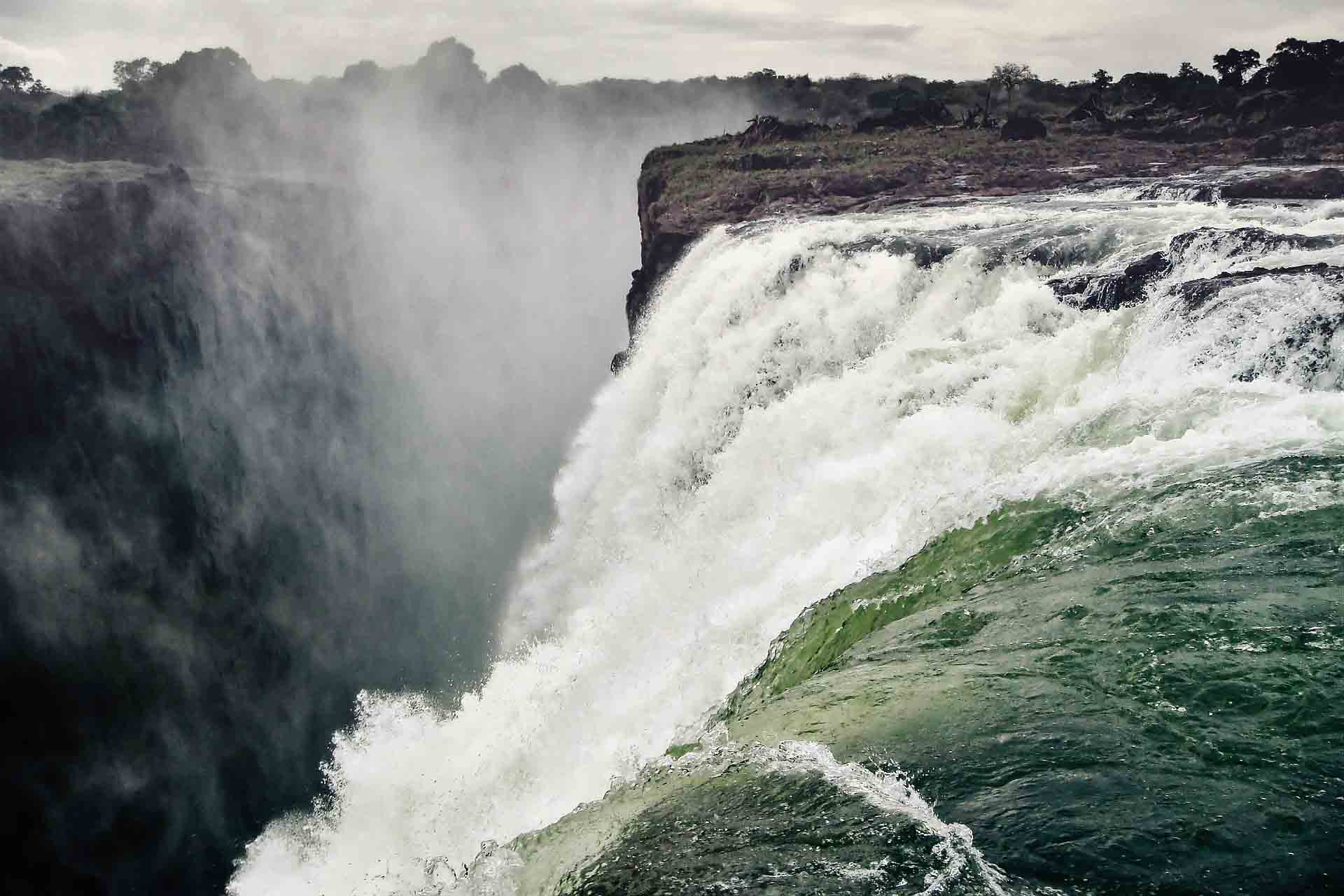 Zambia travel advice
Get clued up on the culture and customs of Zambia, as well as the practical side of travelling to the country:
Before You Go
You'll most likely fly into Lusaka if you're arriving from overseas, then take a domestic flight to your first destination and leave the same way. However, if you arrive quite late or depart early, you might need to stay overnight in the city.
International flights are not included in our itineraries, however we are more than happy to arrange these for you, should you request them.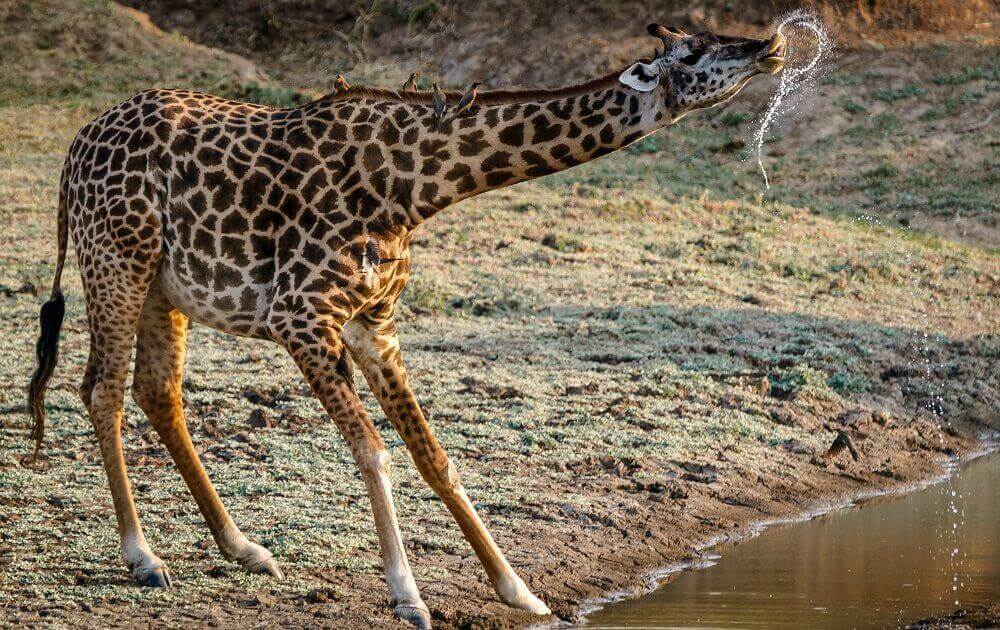 Visa Requirements
To enter Zambia, your passport must be valid for six months beyond the end of your intended stay and have at least two blank pages. A single-entry visa, valid for up to 90 days, can be obtained when entering the country.
The visa costs around US$50 and should be paid for in US dollars (at Kenneth Kaunda International Airport you can pay by debit or credit card). You are advised to carry the original copy of your passport and immigration permit at all times during your Zambia holiday.
The entry visa is mandatory for Australian, British, USA, Canadian and most EU passport holders, though nationals of Cyprus, Ireland, Malta and Romania do not require a visa (see World Travel Guide for more information). If you hold a different passport, check with the Zambian embassy or consulate in your country of origin.
Furthermore, Zambia now has an agreement with Zimbabwe, which shares custody of Victoria Falls, so you can hop across the border via a KAZA univisa (subject to availability), so you can get the best views of the falls from either side.
Note that these visa rules may be subject to change.
Vaccinations & Medication
Visit your doctor at least four to six weeks before your departure to ensure you have all necessary (or recommended) vaccinations before your trip. Malaria in present in Zambia, so malarial medication should be taken before, during and after your trip.
However, strong mosquito repellent, covered clothing and other precautions should be taken to protect against mosquito bites, as the insects can also carry dengue fever, for which there is no medical protection.
A yellow fever vaccination certificate is required for travellers aged nine months and over, arriving from countries with a risk of yellow fever transmission, including airport stopovers of more than 12 hours.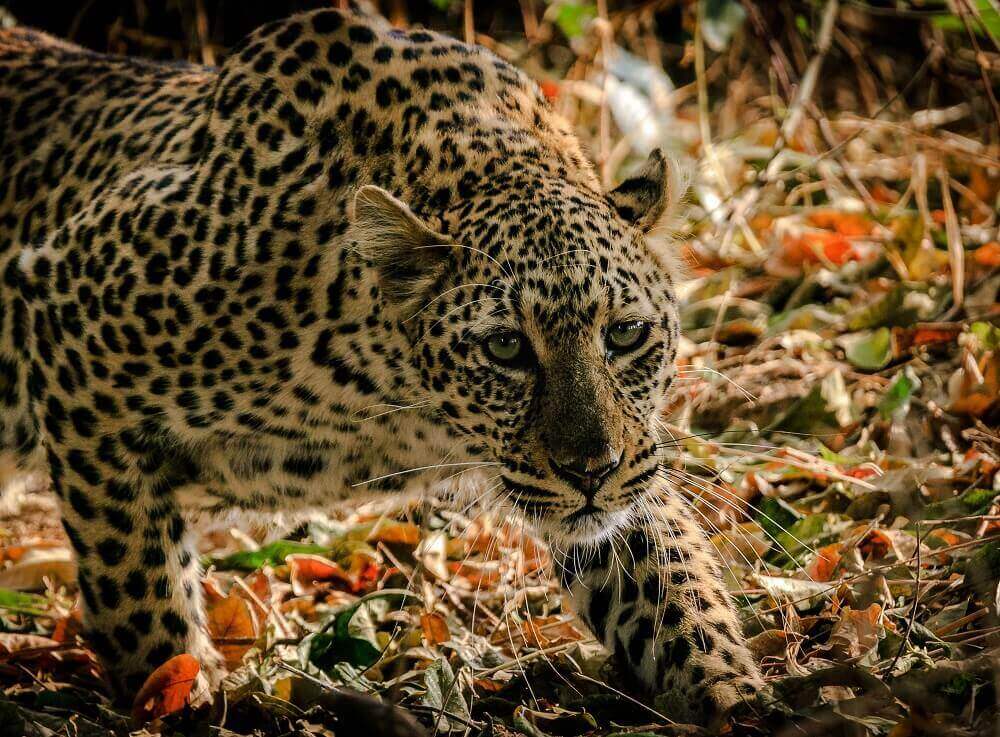 Travel Insurance
Make sure you have sufficient travel insurance before you travel and that this covers your safari activities as well as an adventurous activities you may like to do at Victoria Falls, such as bungee jumping, ziplining and abseiling etc.
During Your Trip
Upon arrival in Zambia, here are a few things to be aware of:
Money
Zambia uses the Zambia Kwacha (ZMW), though US dollars are also widely accepted. You can take a look at the most up-to-date exchange values against your local currency on XE.com. Credit cards are sometimes charged high commissions, whilst more remote lodges may struggle to process your payments, so check ahead with your accommodation beforehand and carry enough cash just in case.
Bartering is common at markets, though note that haggling is the art of finding a price both parties are happy with rather than pushing for the cheapest price – profits benefit the vendors and manufacturers directly, so keep this in mind when you barter (and don't forget to smile).
Tipping is at your discretion in Zambia, though US$10 per person per day for your ranger or safari guide, plus US$25 for lodge staff is around the standard. Service charge is sometimes added to restaurant bills, but if it isn't then leave 10%.
Health
Tap water in Zambia is not drinkable and not even suitable for brushing teeth with – it's best to use bottled water. Ice is also best avoided.
The emergency number is 999, though medical facilities can be poor, especially in rural areas. Carry your own first aid kit, make sure you have adequate insurance and know your blood group just in case.
Rabies has been reported in domestic and wild animals in Zambia, including dogs and bats. It's best to avoid contact with all animals.
Food bought from local street vendors may not meet hygiene standards, however food served in lodges is of a very high standard. If you'd like to eat somewhere local, ask your guide or hotel staff for recommendations.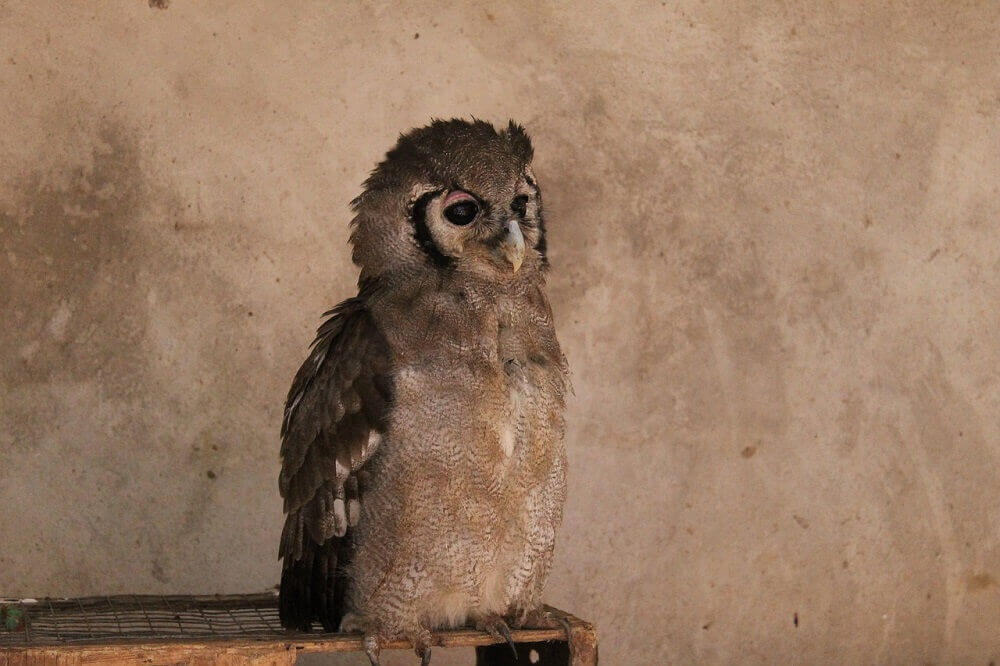 Safety
In general, Zambia is a safe country to visit as a traveller, with relative political stability. However, like with many tourist destinations, there are instances of petty theft and pick-pocketing, particularly in the cities. Keep valuables out of sight, avoid walking alone at night and use taxis booked through your guide or hotel.
On safari, always listen to your driver or guide's advice when around wildlife. Read our Safari Safety Guide for more information on safety and etiquette.
LGBT Travel
Like many African nations, male homosexuality is illegal in Zambia (a law leftover from British rule of Rhodesia) whereas female homosexuality is unrecognised. However, there have been no reports of LGBT travellers experiencing any problems during their visit to the country. This reflects the general attitude in Zambia, where local people don't care too much about someone's gender or sexuality, but the topics remain taboo.
Zambia is a conservative country and especially conservative in rural areas. Public displays of affection between two people (heterosexual or LGBT) or overtly sexual behaviour is disapproved of. We advise discretion to ensure that your Zambia trip is safe and uneventful.
That being said, lodges, camps and hotels are informed whether guests sharing a room would prefer single or double beds and it's very rare to hear of those requests being denied or complaints from any staff members.
Family Travel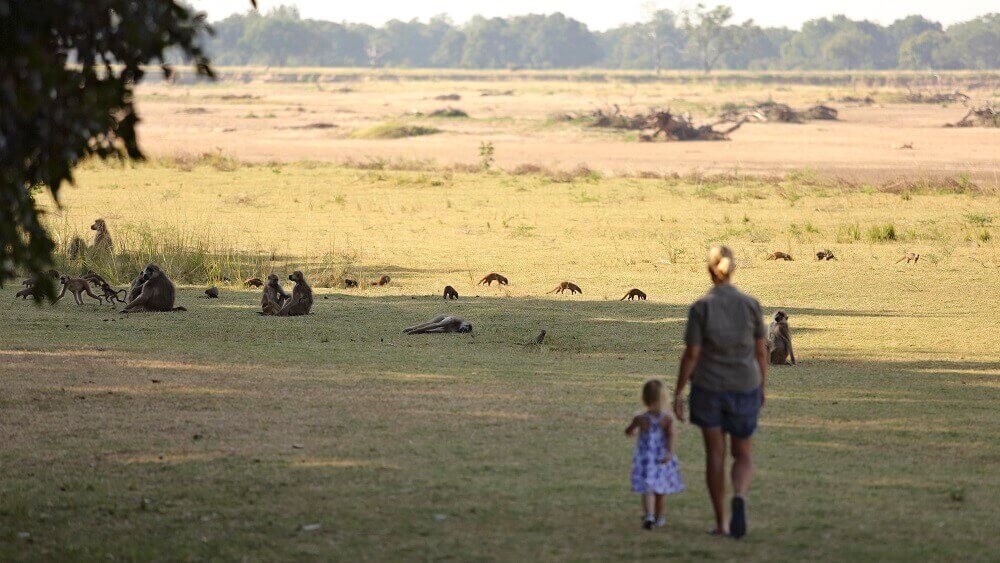 Zambia is a great destination for an African safari with kids, from animal spotting at national parks to exciting water activities at Victoria Falls. Zambia does require malarial medication, so take this into account or ask your doctor about medication for your children.
Take a look at our Zambia Safari Family Holiday itinerary for more information on our favourite family-friendly lodges and camps, as well as child-friendly safari activities. For example, Flatdogs Camp in South Luangwa offers a range of activities for children, including first aid and survival skills sessions, which are perfect to keep kids occupied if you want to try a walking safari or canoe safari (age limits apply for these, 12 to 14 years old depending on the national park).
Read our dedicated Zambia Family Travel page for more information.
Accessible Travel
Zambia is certainly not perfect when it comes to accessibility; the country's public buildings have not been built with accessibility in mind. However, accessible and wheelchair-friendly safaris are possible in the national parks due to flexibility of guides and staff, who want to do their best to ensure you have the best possible safari experience.
Step-free accommodation (or at least as step-free as possible) can be provided upon request, with more modern and luxury lodges being the best options. Domestic aircraft and safari vehicles can accommodate wheelchairs as well.
If you have any other needs or requests, don't hesitate to get in contact and we can create a tailor-made Zambia holiday that works for you.
Responsible Travel
Zambia has some excellent conservation initiatives and community projects going on all over the country. Read our Responsible Travel Guide to Zambia for more information and discover how you can travel responsibly during your trip.
If you're interested in a Zambia holiday, call our friendly team of Luxury Travel Specialists for a chat about your ideas or fill out our enquiry form with details of your dream Zambia trip.
We understand that booking trips, especially adventurous and alternative ones such as this can be intimidating, so get in touch; we can take the stress out of your holiday planning and organise a trip you won't forget!
Get in touch
Sign up to our newsletter
For more travel inspiration delivered straight to your inbox just fill in your details here
More inspiration from Wayfairer customers and travel specialist
Sign up to our newsletter
For more travel inspiration delivered straight to your inbox just fill in your details here