7 Best Places to Visit in November 2023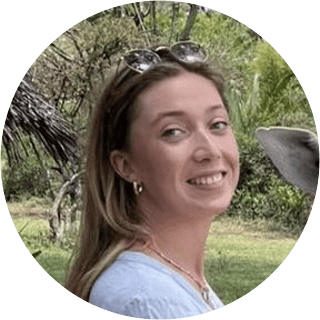 By Lucinda Elwood
December, 7, 2023

4 Min read
Looking to escape the cold weather? Have a look at 7 of the best places to visit this winter
Step into November, where winter whispers its arrival, and the chill creeps in. But for those yearning for sunny escapes, fear not; there are many destinations that make a perfect winter sun hideaway.
Picture this: East Africa and Asia shedding their rainy season, unveiling landscapes bathed in golden sunlight and adventure and discovery around every corner. And don't be too quick to dismiss Patagonia – November graces it with summer weather sans the hefty price tag.
For those who want to embrace the cold, let us tell you about our once-in-a-lifetime itineraries to Antarctica.
So, without further ado, here are our seven best places to visit in November.
Patagonia
Temperatures: 18°C high; 5°C low
Season: Dry
Best for: Couples looking for adventure over glaciers and national parks
Situated at the tip of South America, surrounded by spectacular glaciers and beautiful lakes, is Patagonia, a remote country packed with puma-tracking safaris and breathtaking landscapes. Patagonia is one of the best places to visit in November because the month offers mild temperatures for trekking Torres del Paine National Park. Additionally, everything will bloom as it is spring, and fewer tourists means you'll have the sites virtually to yourself.
Check out our itineraries that include Patagonia:
Where to Stay:
Ecocamp Patagonia has a staggering backdrop of the snow-capped Andes with 25 luxury accommodations. On the other hand, Mallin Colorado Ecolodge is a rustic-chic style lodge with four cabins and six rooms, all equipped with awe-inspiring views of General Carrera Lake.
2. Egypt
Temperatures: 26°C high, 13°C
Season: Autumn
Best for: Couples, honeymoons & ancient history
Egypt is a trendy place to visit in November as its mild winter weather resembles Britain's balmy summer. The average temperature at this time of the year is around 25°C, meaning it's an ideal time to explore the Pyramids of Giza and the bustling streets of Cairo. Don't miss the chance to cruise down the Nile River. We advise taking a smaller boat rather than the large cruise ships, which are notorious for pollution. Another benefit to visiting in November is that there are fewer tourists, which makes for a much more authentic and enjoyable experience.
Check out our itineraries that include Egypt:
Where to Stay:
Movenpick M/s Royal Lily sails along the Nile River's mirror-like waters. You'll feel like Egyptian royalty as you sink into its luxurious private cabins. Movenpick Aswan spotlights the incredible vistas of Elephantine Island as the hotel's rooms and suites are each equipped with a spacious, private balcony.
3. India
Temperatures: 31ºC high; 24ºC low
Best for: Couples, honeymoons & tiger-filled game drives
Season: Dry season/ winter
November is a popular time to visit India between the sweltering hot months and monsoon season; the temperatures are lovely and warm, with little chance of rain. Divali takes place in October and November, a great opportunity to immerse yourself in the country's festivities and culture. In Northern India, expect chilly, misty mornings whilst exploring the national parks. But, in the Southern areas, you'll have beautiful blue skies and sunny weather. Make sure to visit the National Parks, look for tigers and enjoy game drives in quieter surroundings.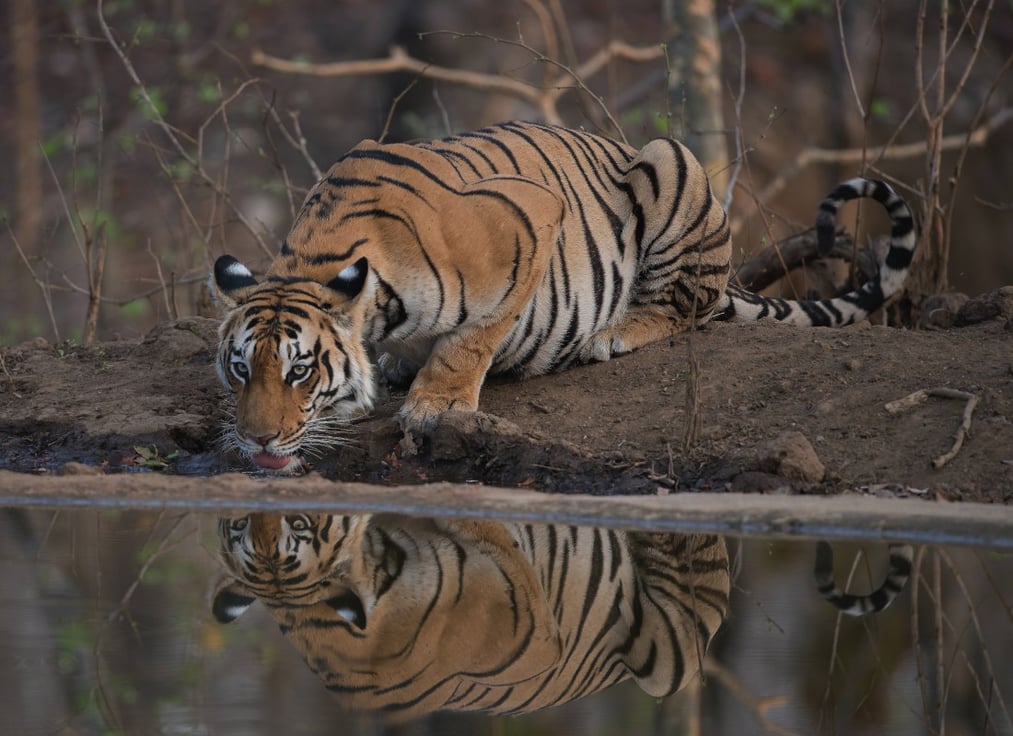 Check out our itineraries to India:
Where to Stay:
The Oberoi Amarvilas is only 600m from the Taj Mahal in Agra and offers eight acres of lush gardens, fountains, pools, pavilions and 102 rooms. The Claridges is a quiet oasis in the heart of chaotic Delhi, offering afternoon tea on plush lawns. Lastly, Chanoud Garh is a restored 300-year-old palace that the Maharajah once stayed in.
4. New Zealand
Temperature: 22°C high; 12°C low
Season: Spring
Best for: Lord of the Rings fans, Families & Couples looking for daredevil activities
No matter the season, New Zealand is one of the best places to travel for outstanding sceneries, charming towns, and fascinating culture. November is mid-spring in New Zealand, and on the South Island, there are plenty of adventurous activities, including wild swimming, bungee jumping, sky diving, horse riding and white-water rafting.
After exploring the island, head up to the North Island, where you'll find hot springs to relax in, and off the coast of Auckland, you'll discover beautiful beaches. Don't forget to go Blue Whale watching off Kaikoura, near Christchurch, a trendy spot for nature lovers. Not to mention, New Zealand has more Lord of the Rings filming locations to visit than you'll know what to do with.
Check out our New Zealand itineraries:
Where to Stay:
Hapuku Tree Houses and Lodges is in Kaikoura within a 1,600-acre deer park. We love this lodge because of its sustainable and eco-friendly tourism practices. They plant a tree for every guest who stays. Acacia Cliffs Lodge is a family-run boutique lodge overlooking Lake Taupo. It's an exclusive and private luxury lodge, accommodating eight guests in four boutique accommodation options. Te Koi the Lodge at Bronte: Nelson & Abel Tasman is set in lush gardens with serene views of the Waimea Estuary and offers refined luxury accommodation and tasty local cuisine.
5. Japan
Temperature: 18°C high; 12°C low
Season: Autumn
Best for: Families & Couples who want authentic cuisine and cultural sites
Autumn is a beautiful time to visit Japan as its trees cascade a striking orange and red hue across the landscape. You must discover Tokyo's massive range of delicious restaurants and exciting museums and galleries and take a thrilling bullet train ride to Kyoto, where temples are surrounded by flora and fauna. Alternatively, visit Osaka to enjoy the spectacular landscapes and famous street food markets.
Check out our Japan Itineraries:
Where to Stay:
The Hyatt Regency Kyoto is a luxury hotel in the quiet and green district of Higashiyama Shichijo. The Hyatt Regency Kyoto was voted one of Time's Top 5 Places to Stay in Kyoto due to its luxurious facilities and three high-class restaurants. Alternatively, Benesse House is a modern art museum and hotel set on the shores of Naoshima Island in the Seto Inland Sea.
6. Antarctica
Temperature: -1°C high; -15°C low
Season: Summer
Best for: Couples & Adults who want science-led expeditions
Alternatively, some of the best places to visit in November are wintery getaways, and the Antarctic wilderness is our top choice. On an Antarctica expedition, watch out for unique wildlife, such as orcas and penguins. The expedition boats visit the peninsula from November to March, island hop around the South Shetlands and cross the famous Drake Passage. You'll have the chance to learn about the region's history and explorers such as Sir Ernest Shackleton and Robert Falcon.
Check out our Antarctica Itineraries:
Which Ship to Choose:
The G Expedition is one of the smaller ships sailing in Antarctic waters with a capacity for just 134 passengers. In contrast, the Hebridean Sky resembles to a country hotel with high-quality service and attention to detail. Lastly, The Greg Mortimer was built in 2019, making it one of the newest polar ships circulating the poles. As well as using cutting-edge nautical technology, it offers additional activities such as kayaking, diving, climbing, and ski-touring.
7. Namibia, Africa
Temperature: 31ºC high; 16ºC low
Season: Dry season/ winter
Best for: Families, Couples, Honeymoons & Seeing wildlife at watering holes
November is an exciting month across Africa, with the end of the dry season and the rainy season about to start. Visiting Namibia is very hot at this time of the year, but you will see a mass of wildlife gathering at watering holes and have the chance to explore mountain dunes, untouched deserts, and savannahs. Another benefit of travelling in November is that it is a low season, meaning fewer tourists and lower prices. Plus, the rainy weather adds drama and variety to the wildlife roaming the countryside.
Check out our Namibia Itineraries:
Where to Stay:
Dead Valley Lodge is the Namib-Naukluft National Park, meaning you can access the park an hour before sunrise and an hour after sunset. Keen photographers will love this! Set amid the striking beauty of the 67,000-acre Kulala Wilderness Reserve, Little Kulala is a beautiful sanctuary in the desert with villas featuring plush king-sized beds, indoor and outdoor showers, and a private plunge pool. Doro Nawas Camp is an oasis in the desert region of the Doro Nawas Conservancy in Damaraland. Sleep under the stars on your veranda, with the night-time sky free of light pollution, and a million stars present themselves nightly. 
We understand that booking trips, especially adventurous and alternative ones such as this can be intimidating, so get in touch; we can take the stress out of your holiday planning and organise a trip you won't forget!
Get in touch
Sign up to our newsletter
For more travel inspiration delivered straight to your inbox just fill in your details here
More travel inspiration from Wayfairer customers and travel specialist
Sign up to our newsletter
For more travel inspiration delivered straight to your inbox just fill in your details here