Wayfairer Travel Guide: Argentina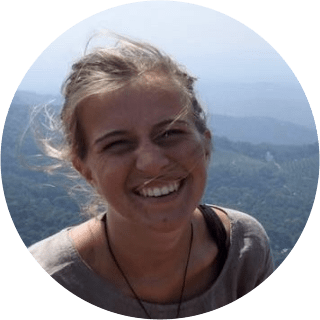 By Lotte Nash
April, 14, 2023

4 Min read
Epic landscapes, thundering waterfalls and seductive cities
As a massive country with wildly diverse regions, Argentina is a fantastic destination for a luxury adventure holiday. In just a few weeks you can trek through Patagonia, explore the breathtaking Lake District, wander the wineries of Mendoza, see the thundering Iguazú Falls, and navigate the beautiful streets of Buenos Aires.
In this comprehensive Argentina travel guide, we discuss where to go, when to visit, what to see and do, as well as practical travel information for this spectacular destination.
Introduction to Argentina
Wedged between Chile and Brazil in southern Latin America, Argentina offers everything from breathtaking scenery, to lavish winery experiences and rich cultural encounters, and is renowned for its sensational outdoor adventure.
It's the world's eighth largest country, spanning from the steamy Tropic of Capricorn, all the way to the snowy south. Due to the sheer size, the best way to move about the country is via domestic flights and comfortable scenic drives.
In the south, you'll find the icy Andes and Patagonia, the astonishingly blue lakes of the Lake District, and the coastline filled with marine life. At the very bottom, you'll find Ushuaia, famed for being the southernmost city in the world and the gateway to Antarctica.
Head to central Argentina, to explore the captivating capital of Buenos Aires, the sunny wineries of Mendoza and traditional Gaucho culture in the Pampas countryside, while in the arid Northwest, you'll find dazzling salt plains and ancient ruins.
Move even further north, and you'll discover the Wetlands filled with unique jungle animals and the magnificent Iguazú Falls, the country's crowning jewel.
You'll most likely start (or end) your Argentina holiday by flying into the enthralling capital city Buenos Aires, arriving into Ezeiza International Airport (officially known as Ministro Pistarini International Airport).
Place to visit in Argentina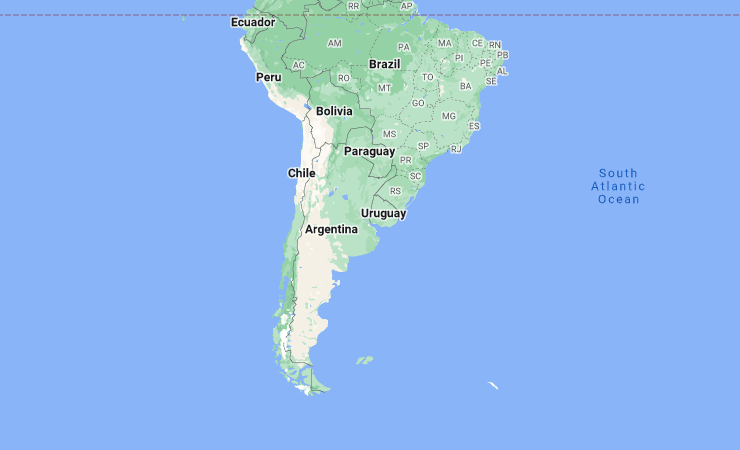 1. Buenos Aires
2. The Pampas
3. Puerto Madryn
4. El Calafate
5. Lake District
6. Mendoza
7. Northwest
8. Wetlands
9. Puerto Iguazú
Things to do in Argentina
Argentina is famed for its scenic adventure and natural wonders, however there are certain things to see and do that are unique and special to this country. Here are eight of our favourite things to do in Argentina.
Hike Patagonia and see the Perito Moreno Glacier
The awe-inspiring Patagonian region spans across the southern parts of Argentina and Chile. Both countries boast incredible trekking and spellbinding scenery, however in Argentina, you'll get to see the UNESCO World Heritage Sites of Los Glaciares National Park and the colossal Perito Moreno Glacier.
To see these sites, you'll stay in the city of El Calafate, and venture out on day trips. From there, you can also visit the beautiful town of El Chaltén and Laguna Capri, the stunning wilderness of Estancia Cristina, and the incredible Cerro Torre and Mount Fitz Roy mountains.
Take the Green Train through the Iguazú Falls
As the largest waterfall system in the world, the Iguazú Falls is an astounding feat of nature and a must-see for any trip to Argentina. The best way to soak it all up is by taking the Green Train, a circuit of ecological trains winding through the jungle.
You'll start at the Lower Circuit, where you can climb a series of walkways to get up close with the magical cascades, before moving to the Upper Circuit, where you'll witness stunning panoramic views. Finally, you'll stop at the breathtaking viewpoint over the thundering Devil's Throat Gorge.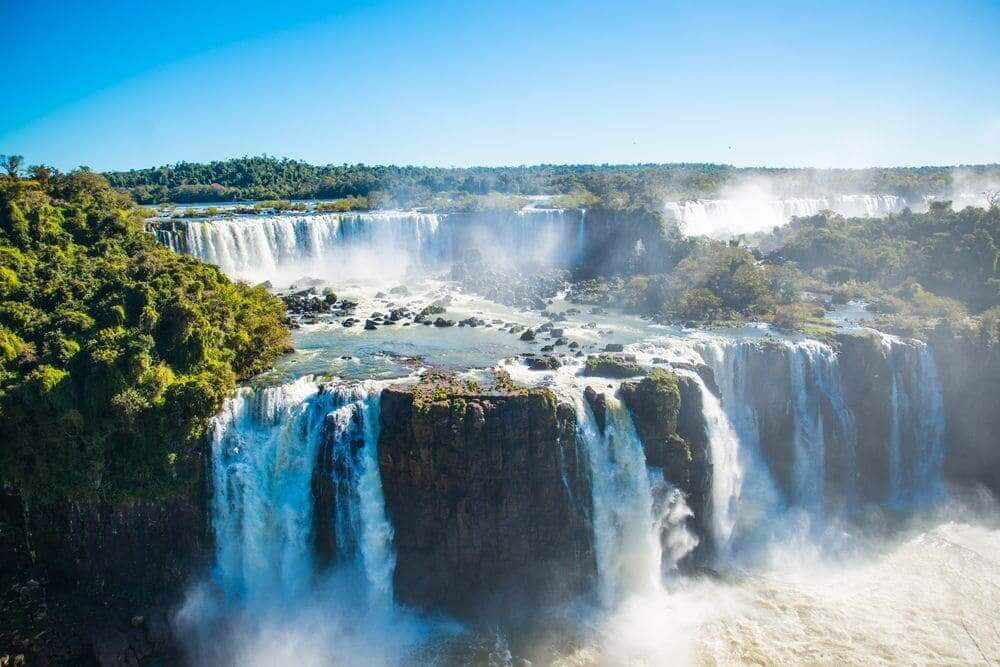 Mendoza Winery Tour
Argentina is renowned for its world-class wines and gorgeous vineyards. The best place to sample their finest grape is Mendoza, the wine capital of Argentina. Known as the city of eternal sunshine, you'll spend sunny days cycling or walking around the wineries, and indulging in delicious cuisine paired with superb local wine
Explore Lake District
One of the most scenically stunning regions in Argentina, the Lake District offers incredible outdoor action. Here, you can stay in some of the most luxurious hotels in the country, trek through the mountains, see wildlife on nature walks and go kayaking across the dazzling lakes.
Experience a romantic sunset sailing trip, visit the magical Victoria Island and Los Arrayanes National Park, indulge in gourmet picnics with traditional Argentine cuisine, and tour the beautiful Lake District towns, including Bariloche and Villa La Angostura.
Drive the Calchaqui Valleys Circuit in the Northwest
The Northwest region is brimming with natural wonders, archaeological treasures, charming towns and fascinating cultural encounters. The best way to take it all in is by driving the famed Calchaqui Valleys circuit. Begin in Salta, where you can acclimatise to the higher altitude.
Visit the Salinas Grandes (a vast salt plain), then set out across Quebrada del Toro (Bull's Gorge). As you ascend through the clouds, you'll see incredible rock formations, bright red mountains, towering cactus fields, leafy vineyards, and ancient Pre-Inca ruins including the historical Ruins of Quilmes.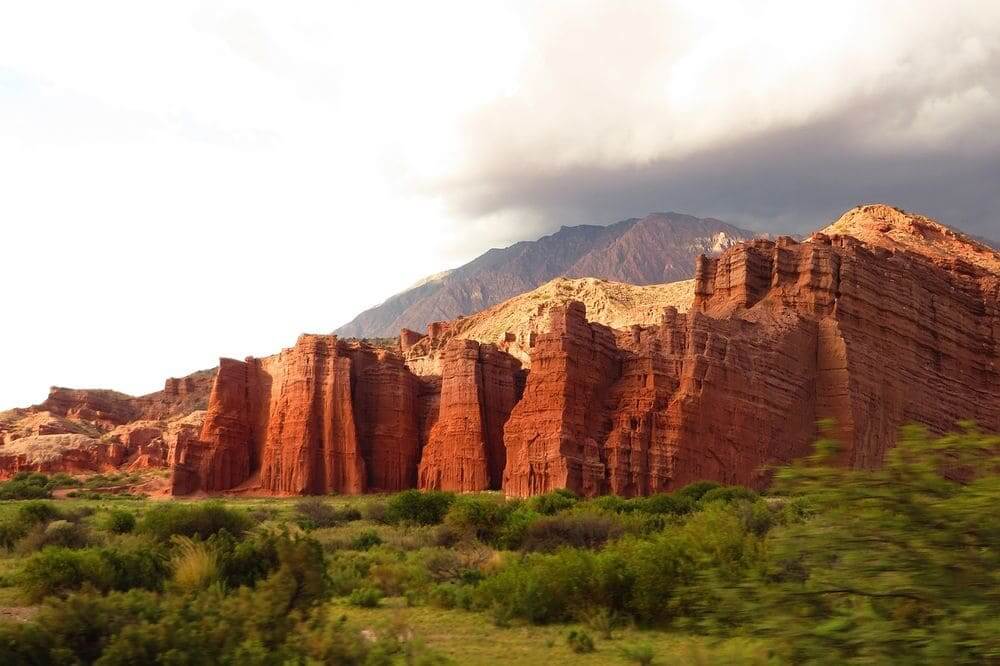 Incredible wildlife encounters
Argentina is home to incredibly diverse ecosystems and wildlife. In the northern Wetlands, you can take boat rides through the jungle to spot capybara, alligators, caiman, marshland deer, neotropical otters, howler monkeys and a myriad of bird species.
Head south to the Puerto Madryn coastline, and you'll discover the abundant marine life of Peninsula Valdes, including whales, seals, penguins and seabirds. Visit in the spring (September to November) for the best chance of spotting these majestic creatures.
Tango in Buenos Aires
There's no better way to get to the cultural heart of Buenos Aires, than with a thrilling tango experience. Historically originating from Buenos Aires, the tango is an intimate, sensual dance performed in tango halls and salons across the city.
We recommend experiencing the exclusive dinner and tango show at Rojo Tango, where you'll receive VIP treatment in a private space for just 100 people. You'll indulge in superb cuisine and observe the history of tango through this incredible production.
Horse riding in the Pampas
Rural farming life and Gaucho culture has a dynamic presence in Argentine society, particularly in the Pampas, a vast stretch of fertile farmlands. A Gaucho refers to the colourful, nomadic horsemen of the Argentine and Uruguayan Pampas.
Their culture and traditions span across styles of music, literature, clothing, cuisine and values such as loyalty, courage and freedom. Horses are another integral part of Gaucho culture. You can stay on an authentic estancia (ranch) in the Pampas, learn about farming life and Gaucho culture, and go horseback riding across the beautiful countryside.
Why we love it
Argentina boasts the most variety of any country in Latin America, encompassing waterfalls, vineyards, glaciers, wetlands, the Andes mountains and Altiplano desert. Buenos Aires will always be a special place for me as it was my first stop in this continent and I was captivated by the 'Paris of South America.'

Victoria Erskine
Luxury Travel Specialist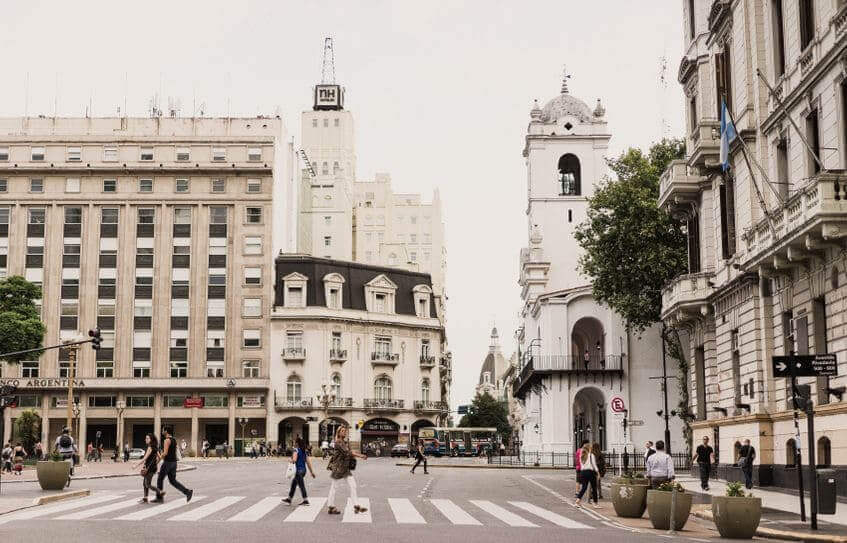 Best time to visit Argentina
With a myriad of seasons and regions, Argentina offers something special all year round. The summer season (December to February) is the hot, high season, however it's also the best time for visiting southern Argentina and trekking Patagonia.
Autumn (March to May) is the best time to visit the wineries, with the Mendoza Wine Harvest festival in March and stunning red and orange foliage illuminating the country.
Winter (June to August) brings great skiing conditions to the Lake District and cooler temperatures for northern Argentina, while Spring (September to November) is simply gorgeous, with colourful spring blooms, incredible wildlife watching, and pleasant temperatures across the country.
For a month-by-month breakdown of weather and events in Argentina, read our in-depth When to Go to Argentina Guide.
What to pack for Argentina
Your packing list for Argentina will largely depend on which regions you are visiting and in which season you are travelling. The country ranges from the sweltering tropical north, to the frosty southern mountains, so you may need to prepare for a variety of climates and activities.
You should always avoid wearing flashy or expensive jewellery, watches, clothes and shoes. Note that domestic flights usually have luggage limited to 20 kilograms per person and it's best to use a soft case or holdall to maximise space.
Here's our advice of what you should pack for a holiday in Argentina:
Long, loose fitting clothing in light colours and fabrics which are easy to layer up, to protect you from the heat of summer and mosquito bites.

Comfortable walking shoes.

Sturdy, waterproof hiking boots if you plan to trek in Patagonia or the Lake District. Make sure your shoes are well worn-in before departing to avoid any nasty blisters.

Waterproof jacket in case of rain or spray from Iguazú Falls.

Warm clothing if you plan to head to the southern parts of Argentina including a scarf, gloves, woollen hat and warm jacket.

Swimwear and clothes for water activities, such as kayaking, especially closed-toe waterproof shoes or old trainers.

Toiletries such as sun cream, insect repellent, after-sun, bite relief cream and lip balm.

Hat and sunglasses.

Binoculars and camera (bring more memory than you think you need).

Reusable water bottle to limit waste.

Multi-way travel adaptor. Argentina uses plug types C (two round pins) and I (three flat pins in a triangular pattern), and operates on a 220V supply voltage and 50Hz.

Supplies for local community projects. Take a look the Pack for a Purpose page for Argentina, which recommends supplies you can bring to donate and drop off at partnering hotels, lodges and schools.
Accommodation in Argentina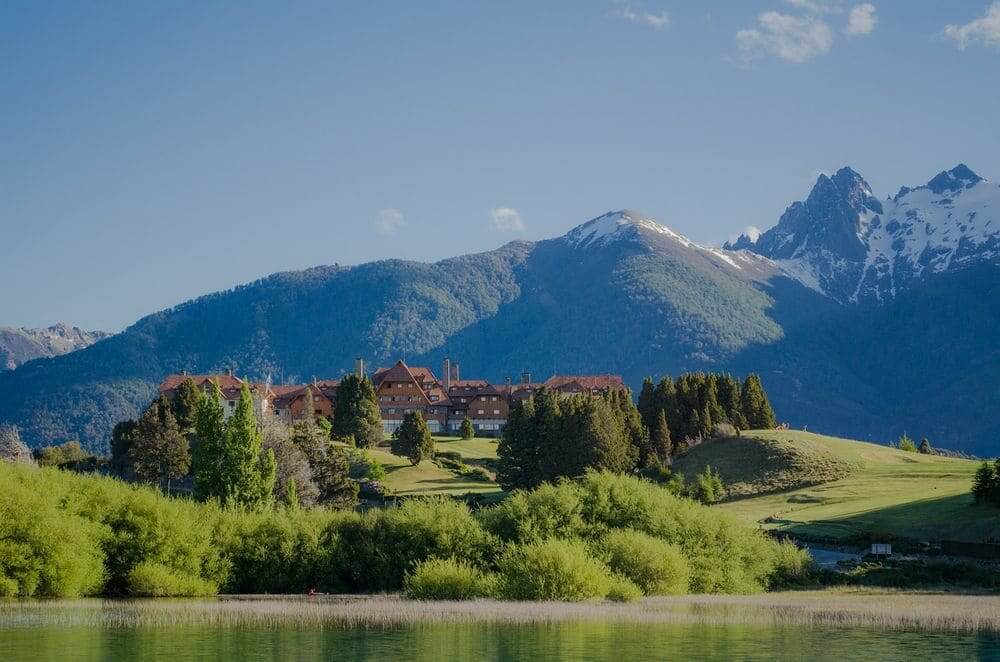 Argentina is full of unique and luxurious accommodations. Our favourite hotels and lodges focus on sustainable practices, lavish facilities, and scenic locations where you can soak up Argentina's natural beauty.
You can stay in the opulent Nuss Hotel, a historical Spanish-style convent in Buenos Aires, or experience traditional gaucho life on Estancia La Eloisa, an authentic estancia (ranch) in the Pampas.
Venture into the jungle with a stay at Loi Suites, a wonderful eco-lodge nestled within the trees, or stay on the shore of the dazzling Lake District at Llao Llao, one of Argentina's most famous and luxurious properties.
Many of our favourite hotels offer stays on a full-board basis with food, drinks and activities included, so all you have to do is relax and enjoy your Argentine adventure.
Argentina tour ideas
Argentina is a massive country with a myriad of wonders, and it can get overwhelming when planning your holiday. Most tour itineraries include time in the lively capital of Buenos Aires, and from there your itinerary will depend on your personal interests, such as trekking, outdoor action, wineries, wildlife or cultural encounters.
Wayfairer specialises in tailor made luxury travel, so don't hesitate to contact us to discuss your itinerary ideas and create a bespoke holiday customised to your needs and preferences. Here are a few itinerary ideas to get you started.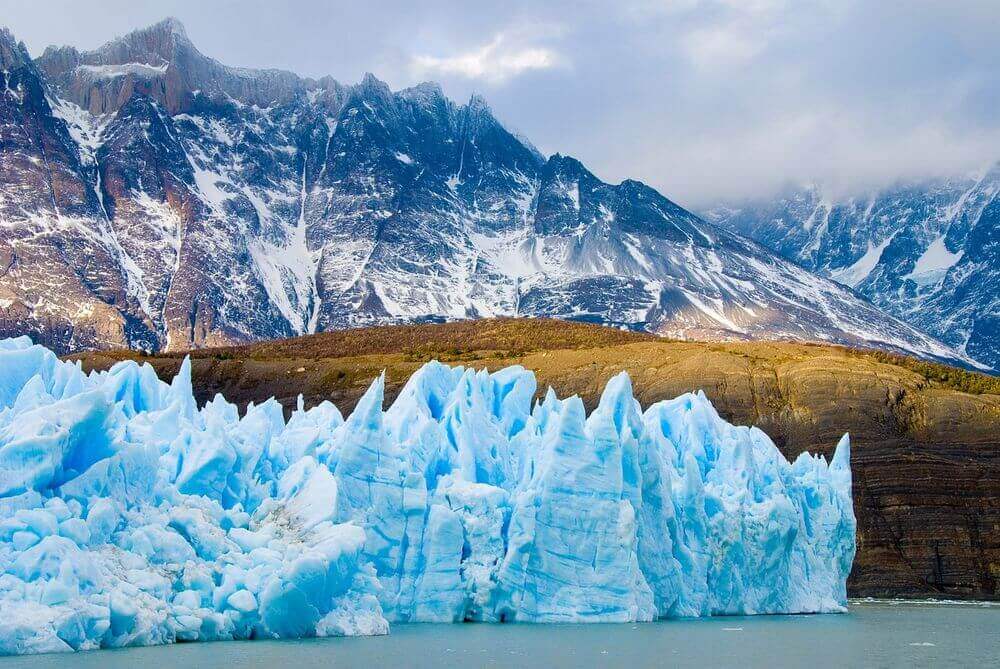 Highlights of Argentina Tour - 12 days
Argentina is full of gems and this Highlights of Argentina Tour takes you around the country's best sights in just two whirlwind weeks. You'll wander the captivating city of Buenos Aires, trek the epic landscapes of Patagonia, soak up the sunshine at the wineries of Mendoza and see the magnificent Iguazú Falls.
Luxury Argentina Tour - 12 days
Stay in the most luxurious hotels and lodges and enjoy exceptional private service on our Luxury Argentina Tour. You'll hike the sparkling Perito Moreno Glacier in Patagonia, indulge in gourmet picnics by the brilliant blue water of the Lake District and score tickets to the exclusive Rojo Tango show in Buenos Aires. See the wonders of Argentina with luxury included in every element.
Argentina Honeymoon - 13 days
From the sensual tango halls of Buenos Aires, to the sunny wineries of Mendoza, Argentina is the ultimate destination for romantic adventure. This Argentina Honeymoon takes you from gourmet picnics and sunset sailing in the stunning Lakes District, to horse riding and intimate carriage rides around the gorgeous Pampas countryside.
Argentina Family Holiday - 12 days
Argentina is a fantastic destination for an adventurous holiday with kids. This Argentina Family Holiday explores the rich history and culture of Buenos Aires, the spectacular Iguazú Falls, the scenic playground of the Lake District and the peaceful Pampas countryside, complete with luxurious, family-friendly accommodations.
Argentina Wine & Culture Tour - 12 days
Renowned for its world-class wine and dynamic culture, Argentina is a fascinating destination. This Argentine Wine & Culture Tour takes you through the famed wine capital of Mendoza before heading to the northwest region, brimming with natural wonders, archaeological sites and colourful culture. You'll self-drive the famed Calchaqui Valleys circuit, through scenic roads and charming towns.
Argentina Wildlife Holiday - 13 days
Wildlife lovers will adore Argentina's diverse ecosystems and unique creatures. This Argentina Wildlife Holiday explores the protected Wetlands area where you can spot capybara, marshland deer, neotropical otters and fascinating bird species. You'll also visit the vibrant Iguazú Jungle, home to a variety of tropical species, and Puerto Madryn, where you'll find an abundance of marine life.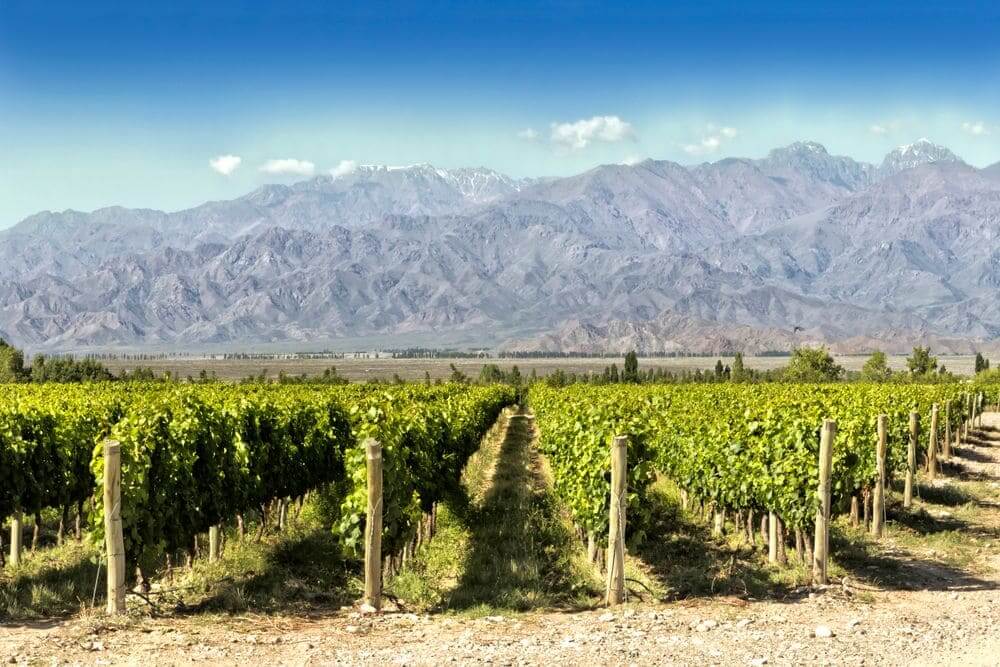 Argentina travel advice
Get to know the culture and customs of Argentina, as well as the practical side of travelling to the country.
Before you go
You'll most likely begin your Argentina holiday by flying into Buenos Aires, the country's seductive capital and one of the best cities in the world. We recommend spending at least two or three nights in Buenos Aires to wander the beautiful streets and soak up the rich culture, history and cuisine.
International flights are not included in our itineraries, however we are happy to arrange these for you, should you request them.
Visa Requirements
To enter Argentina, your passport must be valid for six months beyond the end of your intended stay and have at least two blank pages. You must also have a return ticket showing your departure out of the country. Without proof of onward travel, you may be denied boarding at the airport or on arrival in Argentina.
Passport holders of 87 countries can enter Argentina without a visa for up to 90 days, including citizens of Australia, UK, USA, Canada, New Zealand and European Union citizens. On arrival, you'll get a 90-day stamp in your passport and may also have to pay a reciprocity fee (see World Travel Guide for more information).
For those visiting the Iguazú Falls, it is common to take a trip to Brazil or Paraguay to explore other areas of the falls. You will need to obtain a Brazil or Paraguay tourist visa if you wish to enter these countries, even if it's just a day trip.
Vaccinations & Medications
Visit your doctor at least four to six weeks before your departure to ensure you have all necessary (or recommended) vaccinations before your trip.
You will need to use strong mosquito repellent and wear long, loose-fitted, light-coloured clothing, to protect against mosquito-borne illnesses including yellow fever, dengue fever, Zika virus, malaria and chikungunya.
It is recommended to get a yellow fever vaccination if you are travelling to the Misiones (home to Iguazú Falls) or Corrientes provinces (home to the Wetlands).
Malaria is present in the northern rural areas along the border with Bolivia and Paraguay, and it is recommended to take anti-malarial medications (prophylaxis) if you are travelling to that region.
Travel Insurance
Ensure you have sufficient travel insurance before you travel and that this covers any activities you may like to do, such as trekking in Patagonia, boat rides through the Wetlands, and adventure activities such as kayaking, rappelling or skiing in the Lake District.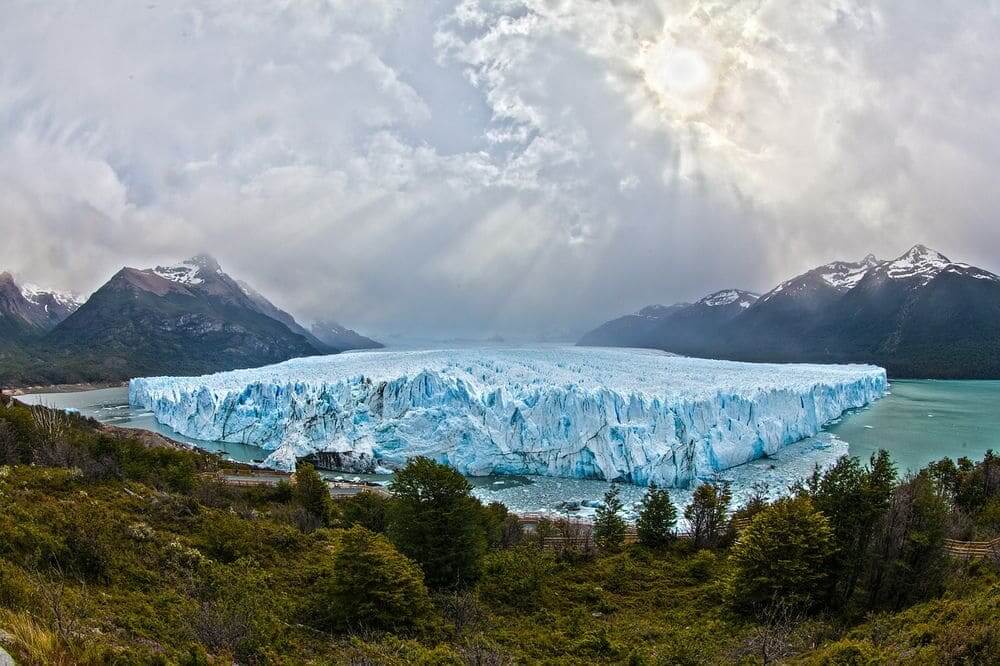 During your trip
Here are some things to know while you are travelling through Argentina.
Money
Argentina uses the Argentine peso, and while US dollars are accepted by many tourist-oriented businesses, you should always carry some pesos. You can take a look at the most up-to-date exchange values against your local currency on XE.com.
ATMs
Cajeros automáticos (ATMs) are widely available and most have English translations. The withdrawal limit can be very low, although you can withdraw several times per day. However, be aware that the withdrawal fee can be quite high and charged per transaction. Not all foreign cards work in ATMs so bring a backup option, and note that many ATMs in tourist destinations, such as El Calafate, run out of cash quickly in high season.
Credit Cards
Most tourist businesses such as the larger hotels, restaurants and stores take credit cards such as Visa and MasterCard. Be sure to warn your bank before you use your card overseas. Some businesses add a surcharge of 5 to 10% to credit card purchases. It should also be noted that if you use a credit card to pay restaurant bills, tips aren't usually added to the bill, so you'll need to carry cash for tipping.
Money Exchange
You can easily change US dollars at the border, while dollars and euros can be changed at banks and cambios (exchange houses) in most large cities. You may struggle to change other currencies outside Buenos Aires. Avoid any street money changers and be aware of receiving counterfeit currency.
Tipping
It's customary to tip about 10% of the bill for good service in restaurants, cafes and spas. You can also tip your hotel staff, porters and taxi drivers, at your discretion.
Extra tip: If you say 'gracias' (thank you) when your server is taking your bill with payment away, this implies that the server should keep the change as a tip. If you'd like your change back, say 'cambio, por favor (change, please).
Bargaining
Bargaining is prevalent across many other South American countries, however it's generally not the norm in Argentina.

Health
Tap water is generally safe to drink throughout the country. If you want to be sure, ask '¿Se puede tomar el agua de la canilla?' (Is the tap water drinkable?).

The emergency number is 911. The country has modern health services and the public health service is adequate and free, even for foreigners, and many medical personnel speak English. Waits can be long, however there is also a great private-care system.

Protect yourself against mosquito-borne illnesses by using strong insect repellent, and wearing long, loose, light-coloured clothing.

Zika virus is present in the northern areas of Argentina, including Tucuman Province. Pregnant women should avoid travelling to Zika-affected areas and discuss travel plans with their doctor.
Safety
In general, Argentina is a safe country to visit as a traveller, with relative political stability. However, like with many tourist destinations, there are instances of pick-pocketing, mobile phone theft, and bag snatching and slashing.These incidents are particularly common on public transport, in cities and in tourist areas.
Keep valuables out of sight, avoid walking alone at night, be cautious in tourist areas, only use taxis booked through your hotel or guide, lock your passport and other valuables in a hotel safe, and only use ATMs in banks and shopping centres.
LGBTQ Travel
As the first country to legalise same-sex marriage in Latin America in 2010, Argentina has become increasingly gay-friendly in recent years. Buenos Aires is renowned as the gay capital of Latin America, with scores of dedicated hotels, bars and nightclubs, and the continent's largest gay pride parade held every year.
Although Buenos Aires is the mecca for LGBTQ travellers, you'll also find popular gay scenes and hotspots in cities like Rosario, Córdoba, Mendoza and Puerto Madryn.
Despite the increasing tolerance (a 2013 public opinion poll showed that 74% of Argentinians think society should accept homosexuality), the country is still a largely traditional, Catholic society. Gay couples will rarely encounter any problems when travelling through the country, however it's best to be discreet in regional areas.
Subtle behaviour will attract little attention, as public affection is more physically overt in Argentina, for both men and women. Heterosexual Argentine women often walk hand in hand, while both men and women typically greet each other with an embrace and kiss on the cheek.
Family Travel
Argentina is a wonderful family holiday destination, full of outdoor adventure, incredible natural wonders and dynamic culture. Children, teenagers and adults alike will love getting out into the Patagonian wilderness, seeing the unique wildlife, learning about gaucho culture and witnessing the unforgettable Iguazú Falls.
You'll find luxurious hotels and resorts around the country, offering stays on a full-board basis with all meals and activities included. Parents will relish the chance to indulge at the spa or savour a delicious meal together, while kids will be kept entertained with a range of activities.
As a country where family comes first, Argentina is very child-friendly and kids will be well accommodated. You'll find child-friendly menus in most restaurants, featuring crowd favourites such as pasta and pizza. For a local treat, try an empanada or sample the delicious Argentine ice cream.
Read our dedicated Argentina Family Holidays page for more information.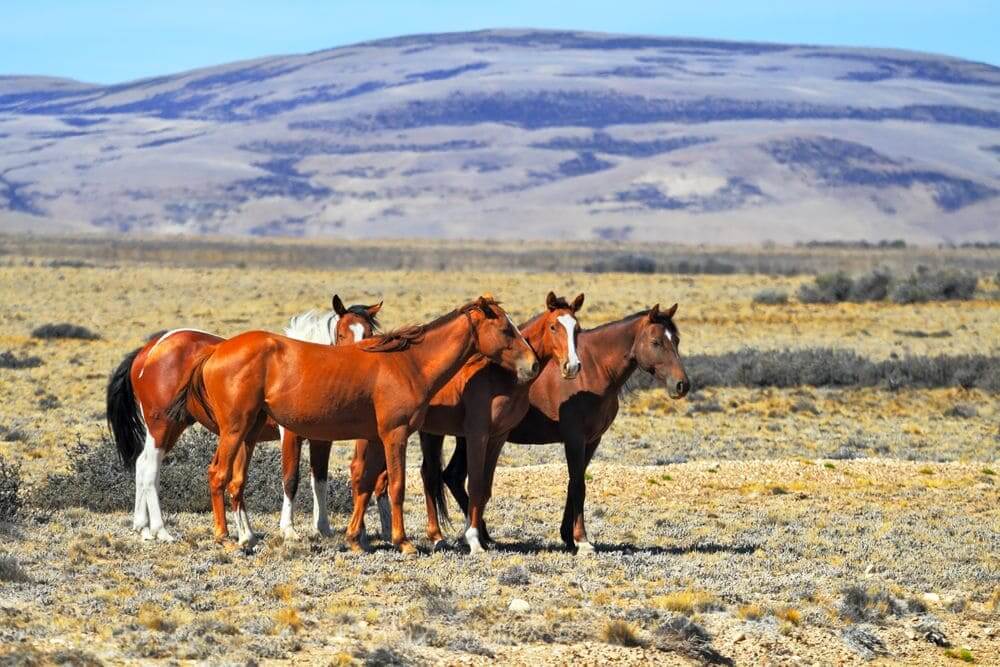 Accessible Travel
Argentina can be challenging when it comes to accessibility, although it is possible to customise your holiday to suit your needs.
In Buenos Aires, the streets are narrow and uneven, and the busy roads can be difficult to cross. Not all public buildings and tourist sites have ramps and the city can be difficult to navigate for the vision-impaired.There is Braille on ATMs, although few other facilities such as sound alerts at pedestrian crossings.
To get around the city, it's possible to book private vehicles with wheelchair ramps. You'll also find most public buses have an extra large space for wheelchairs, however the Subte (subway) does not cater to those with limited mobility.
Throughout the country, many tourist sites are accessible, with separate entrances and elevators in many museums and attractions. The Iguazú National Park has particularly excellent facilities, with ramps not exceeding a 6% slope, footbridges with protective mesh, wheelchair accessible bathrooms, and an accessible Green Train which takes visitors to the Upper Circuit and Devil's Throat Gorge.
You can often find wheelchair accessible rooms, particularly in luxury hotels, and all newly built hotels are required to have at least one wheelchair accessible room. Similarly, all restaurants are required to have a wheelchair accessible bathroom, and you'll often encounter welcoming locals and helping hands.
Due to the massive size of the country, it's usually necessary to take a domestic flight between destinations. You'll find cabin wheelchairs and helpful assistants on most airlines, and you can always book comfortable private vehicles with wheelchair accessibility.
If you have any other needs or requests, don't hesitate to get in contact and we can create a tailor made Argentina holiday that works for you.
Responsible Travel
Argentina has some excellent conservation initiatives and community projects going on all over the country. Read our Responsible Travel Guide to Argentina for more information and discover how you can travel responsibility during your trip.
If you're interested in an Argentina holiday, call our friendly team of Luxury Travel Specialists for a chat about your ideas or fill out our enquiry form with details of your dream Argentina trip.
We understand that booking trips, especially adventurous and alternative ones such as this can be intimidating, so get in touch; we can take the stress out of your holiday planning and organise a trip you won't forget!
Get in touch
Sign up to our newsletter
For more travel inspiration delivered straight to your inbox just fill in your details here
More inspiration from Wayfairer customers and travel specialist
Sign up to our newsletter
For more travel inspiration delivered straight to your inbox just fill in your details here