Responsible Travel Guide: Laos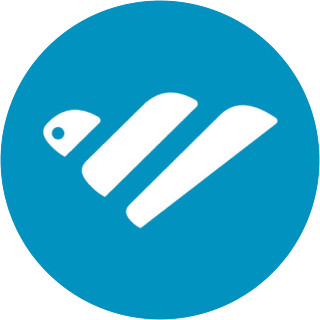 By Wayfairer Team
April, 14, 2023

4 Min read
We encourage our clients to be considerate to the communities and environments they visit. Here's our guide to responsible travel in Laos
People, Culture, Customs & Religion
Laos is a very conservative country so you should ensure that you dress modestly and respectfully. Women should have their legs and shoulders covered and men should wear full-length trousers and tops with long sleeves, especially if you're visiting remote villages or religious sites.
Wayfairer Top Tip: Our advice for ladies is to buy a 'phaa sin' - the traditional wraparound skirt worn by Lao women. You'll find a vast choice of colourful phaa sins at the morning market in Vientiane and the night market in Luang Prabang.
Be mindful of Laos's culture, customs and religion, and always respect the local etiquette. You should remove your shoes when entering private homes, Buddhist monasteries or any living space. Feet are considered the lowest and dirtiest part of the body therefore you shouldn't stretch your legs in public or point your feet. Conversely the head is regarded as the most sacred part of the body and it is considered impolite to touch a Laotian's head.
Never touch Buddhist monks or their clothes and they must never hand objects directly to them. If you're giving something to a monk, the object should be placed on a nearby table or passed to a layman who will then hand it to him. All images of Buddha are considered sacred and you should be mindful of this if you're looking at or touching a Buddha image. If you're sitting on the floor in a building that has a Buddha image, make sure that you don't point your feet in the direction of the image – instead you should sit in a kneeling position with your legs pointed away from the image.
Laotians traditionally greet each other with a nop – bringing their hands together at the chin in a prayer-like gesture. It is generally reserved as a greeting for fellow Laotians and locals prefer to shake hands with Westerners, however if you are greeted with a nop you should smile politely and nod your head.
During your time in Laos you should try to interact and engage with the Lao people as this will offer a much more meaningful and enriching travel experience. If you're on a Wayfairer tailor-made holiday you will have a local guide and we encourage you to make an effort to get to know them and ask questions their cultures and customs.
Be respectful when taking pictures, especially of monks, older people and children. It is polite to ask for permission first and if they indicate that they do not want you to, please respect this. DO NOT offer money or push the issue. We suggest that you try to engage with the locals rather than just taking photos of them and showing them the image on your camera afterwards is a nice gesture. Please bear in mind that monks, farmers, children etc. are real people and not just photogenic 'images' to be 'snapped'. You should also ensure that you do not take photos or disturb monks whilst they're praying as this is considered extremely disrespectful. In remote communities, the local people consider filming to be very intrusive so please avoid recording if you're visiting rural villages.
Visit COPE (Cooperative Orthotic & Prosthetic Enterprise) in Vientiane to get an understanding about the impact of unexploded ordnance (UXO) on the people of this peaceful country. COPE is the main supplier of artificial limbs, walking aids and wheelchairs in Laos. It has an excellent Visitor Centre which offers interesting and informative multimedia exhibits about prosthetics and the unexploded ordnance that make them necessary. There's a gift shop and Karma Cafe, and all profits from the shop and cafe go directly to funding COPE services.
As a general rule we would advise against giving gifts, money or sweets to children or even buying anything from them. Sweets may seem like an ideal gift for children, but access to dentists is extremely limited to rural dwellers and the last thing you want to give them is tooth decay! You might think it helps to give children gifts, money or sweets, but unfortunately it encourages begging. It is much better to just play or interact with the kids and support a local or international NGO.
A homestay with a Hmong hill tribe family in a remote village in the mountains of northern Laos can be a unique and meaningful travel experience. The people in this region are known for their warmth and hospitality and you'll be treated like a member of their extended family - a totally different experience than staying at a hotel.
Travel with a Lao phrasebook and make an effort to learn some key words and phrases. The ability to speak some basic Lao such as 'Sa-bai-Dee' (hello) and 'Khawp Jai' (thank you) will undoubtedly win you many smiles from the friendly locals who you come into contact with during your time in Laos.
Shopping & Food
Support the local economy by buying authentic handmade products such as silk, cotton fabrics, wood carvings, pottery and silver jewellery at markets, villages and small-scale souvenir shops rather than hotel tourist shops or on organised shopping trips. When you buy products at markets, villages and small-scale souvenir shops you are helping to support a fragile economy and supporting local artisans helps keep traditional crafts alive.
When 'bartering' over the price please bear in mind that the seller might accept a price below its cost price because they need cash to feed their family, so don't push too much just to save yourself a few pounds. Stay calm, be reasonable and keep a smile on your face. It's meant to be fun!
Wayfairer Top Tip: Don't miss Luang Prabang's vibrant and colourful morning market and its authentic night market, where local hill tribe women sell beautiful blankets, silk scarves, embroidered bags, handmade silver jewellery and inexpensive vegetarian snacks.
Be adventurous and eat in local restaurants, cafés and street stalls. Not only does this help to support the local economy, but it will also give you a more authentic holiday experience than eating in hotel restaurants every evening. Try Laos specialities such as Sai Oua (Lao sausage), Ping Kai (grilled chicken), Khao Piak Sen (Lao noodle soup) and Khao Jee (baguettes), and expect to eat a lot of Khao Niaw (sticky rice).
If you'd like to plan a holiday to Laos, call our Luxury Travel Specialists for a chat about your dream trip or fill out our no-obligation enquiry form.
We understand that booking trips, especially adventurous and alternative ones such as this can be intimidating, so get in touch; we can take the stress out of your holiday planning and organise a trip you won't forget!
Get in touch
Sign up to our newsletter
For more travel inspiration delivered straight to your inbox just fill in your details here
More inspiration from Wayfairer customers and travel specialist
Sign up to our newsletter
For more travel inspiration delivered straight to your inbox just fill in your details here