Looking to spice up your next holiday to Africa by, say, throwing yourself out of an airplane? Or plummeting down a crocodile-infested river? Or flipping some tricks kitesurfing across the Idian ocean? Africa is an adventure-lovers dream and if you're a bit of an adrenalin junkie you're going to love some of these trip ideas.
Here are six action-packed activities, destinations and trip ideas for adrenalin junkies.
1. White Water Rafting
Imagine yourself plummeting down one of the biggest and most powerful rivers in Africa, with white water crashing all around you and excitement coursing through your veins on an African white water rafting trip. Africa's two iconic rivers are where you want to be for peak white water rafting experiences. In Uganda, you can raft the Nile River in Jinja which is considered by some to be the best in the world. In Zimbabwe the notorious white waters of the Zambezi River which have been classed as Grade 5 by the British Canoe Union with "extremely difficult" with "long and violent rapids." It's a must-do for white water rafting enthusiasts.
TRIP IDEA: DISCOVER UGANDA (20 DAYS)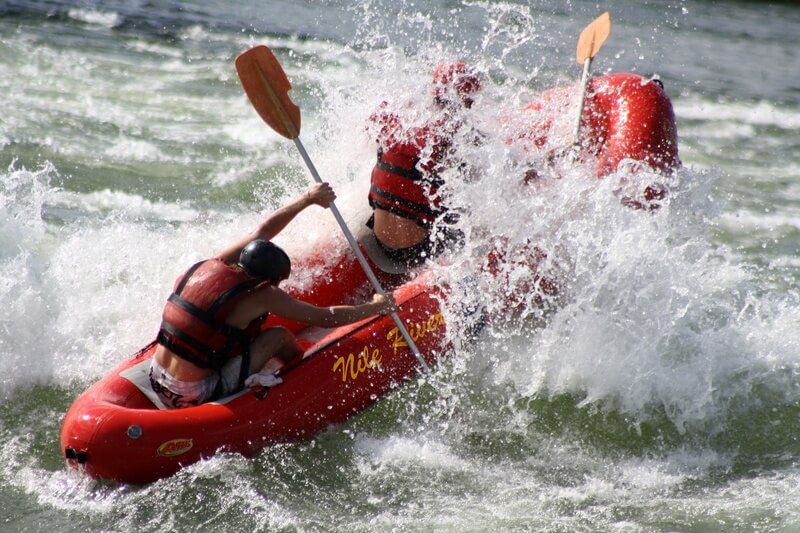 2. Bungee Jumping
Fancy throwing yourself off a big old bridge with nothing but a bungee cable to support you? There are a couple of famous bungee jumps in Africa so adrenalin junkies won't be disappointed. In Zimbabwe, you can fly over the iconic Zambezi river on a 111m drop, or if you're looking for more thrill and depth then head further South to Bloukrans Bridge in South Africa where you'll find the highest natural commercial bungee jump in the world at a staggering 216m.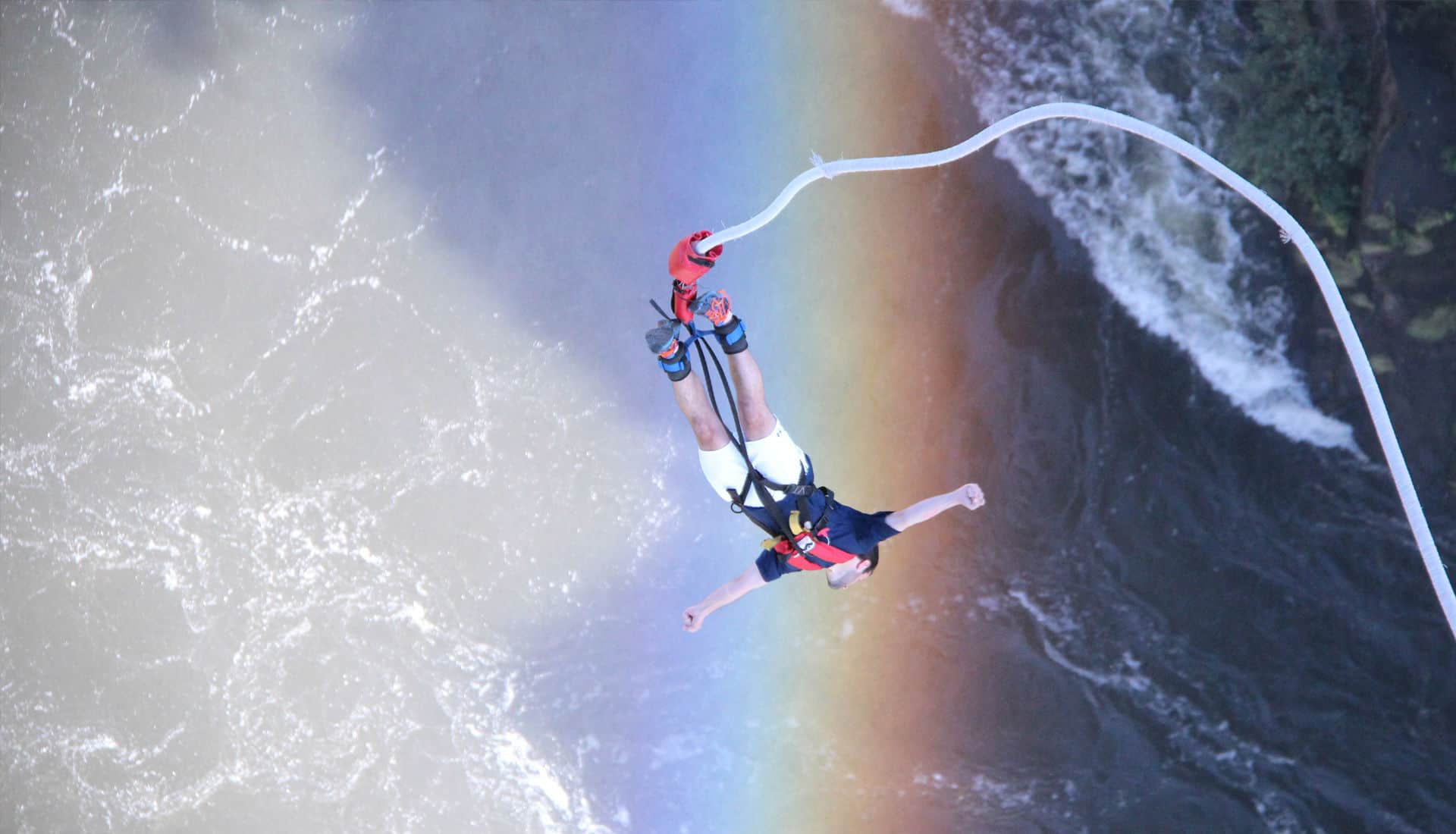 3.Technical Mountain Climbing
Technical climbers looking for a challenge wont be short of options in Africa. For some of the best climbing, head to Laikipia in Kenya to tackle Africa's second highest peak on Mt Kenya. The climb to Nelion Peak is between 15 – 20 pitches, 400 vertical metres with single stretches up to 60m. It takes around 6 – 9 hours to compete, and don't forget you're battling with altitude too as you'll be at an astonishing 5,100m above sea level.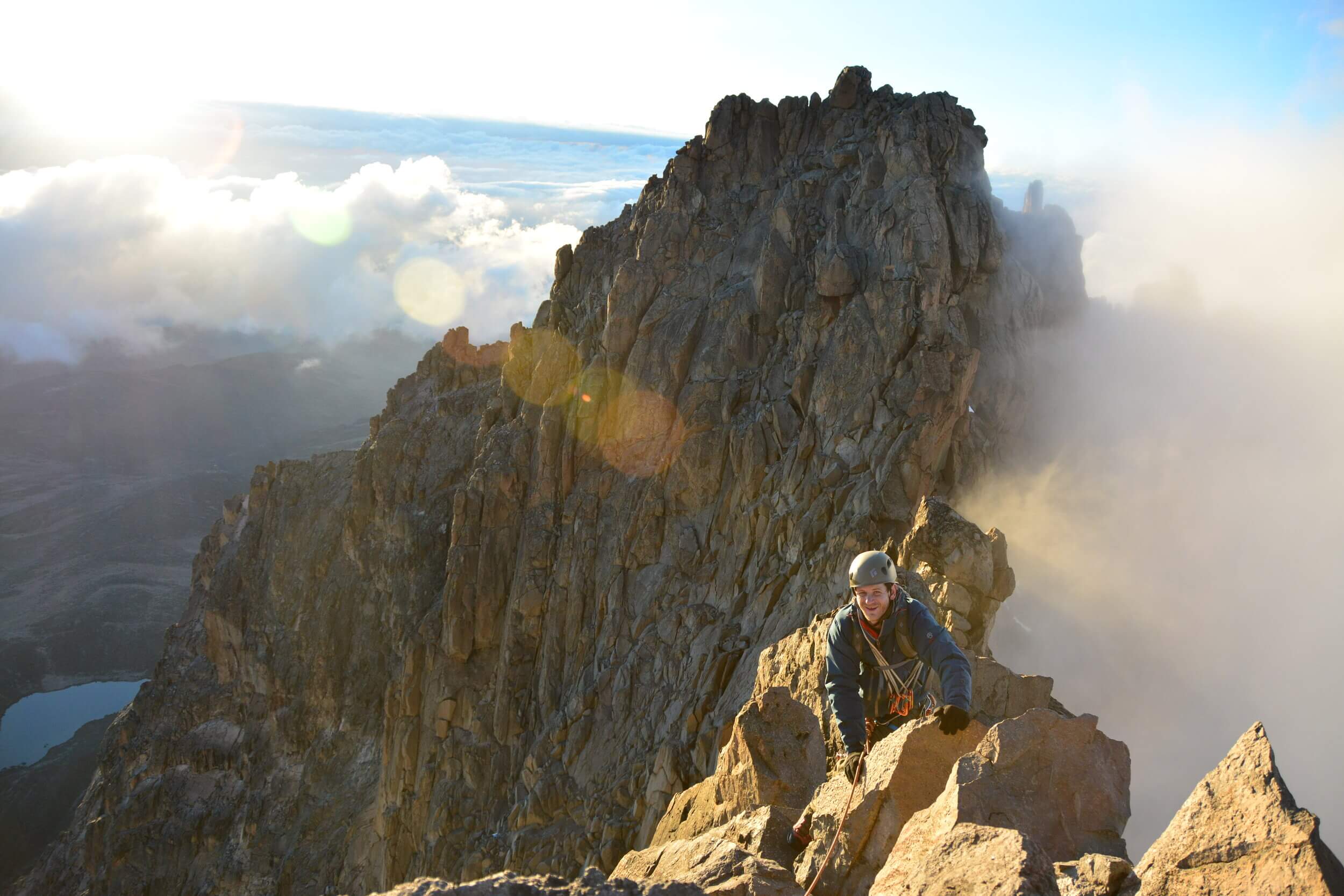 4. Kitesurfing
It's chilly up on that mountain top so we suggest relaxing on East Africa's tropical coastline when you're done with your Mt Kenya climb and Zanzibar is the place to be. These turquoise waters and Indian Ocean winds make for picturesque oceanic adventures like kite surfing and wind sailing.
Top tip: head to the remote Mafia Island between October and February and you may get a chance to swim with whale sharks too.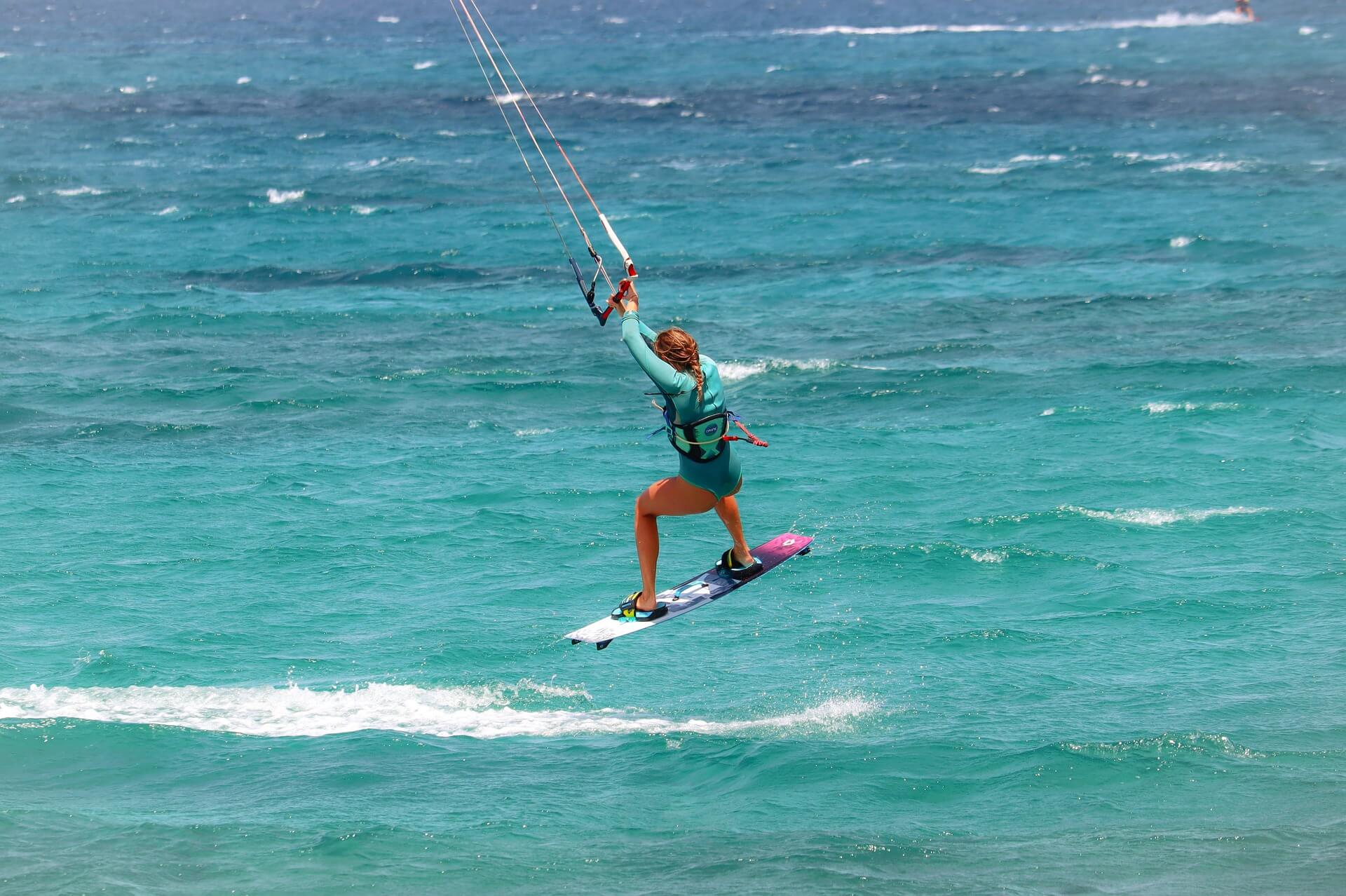 5. Active Volcano Hiking
Maybe technical climbing isn't your thing but you still love the rush of standing on top of a mountain feeling like you've conquered the world! There are lots of great hikes to do in Africa, but to add a little spice to your trip head to the DRC and hike an active volcano in Nyiragongo. Access is tricky; you'll fly into Kigali in Rwanda and then cross the border by road to do your hike. Historically this area is high risk due to ongoing conflict so it's really important that you understand the risks and that you travel with a reputable provider.
Top Tip: warm up for your hike by combining summiting Nyiragongo with a gorilla trek in near by Volcanoes National Park.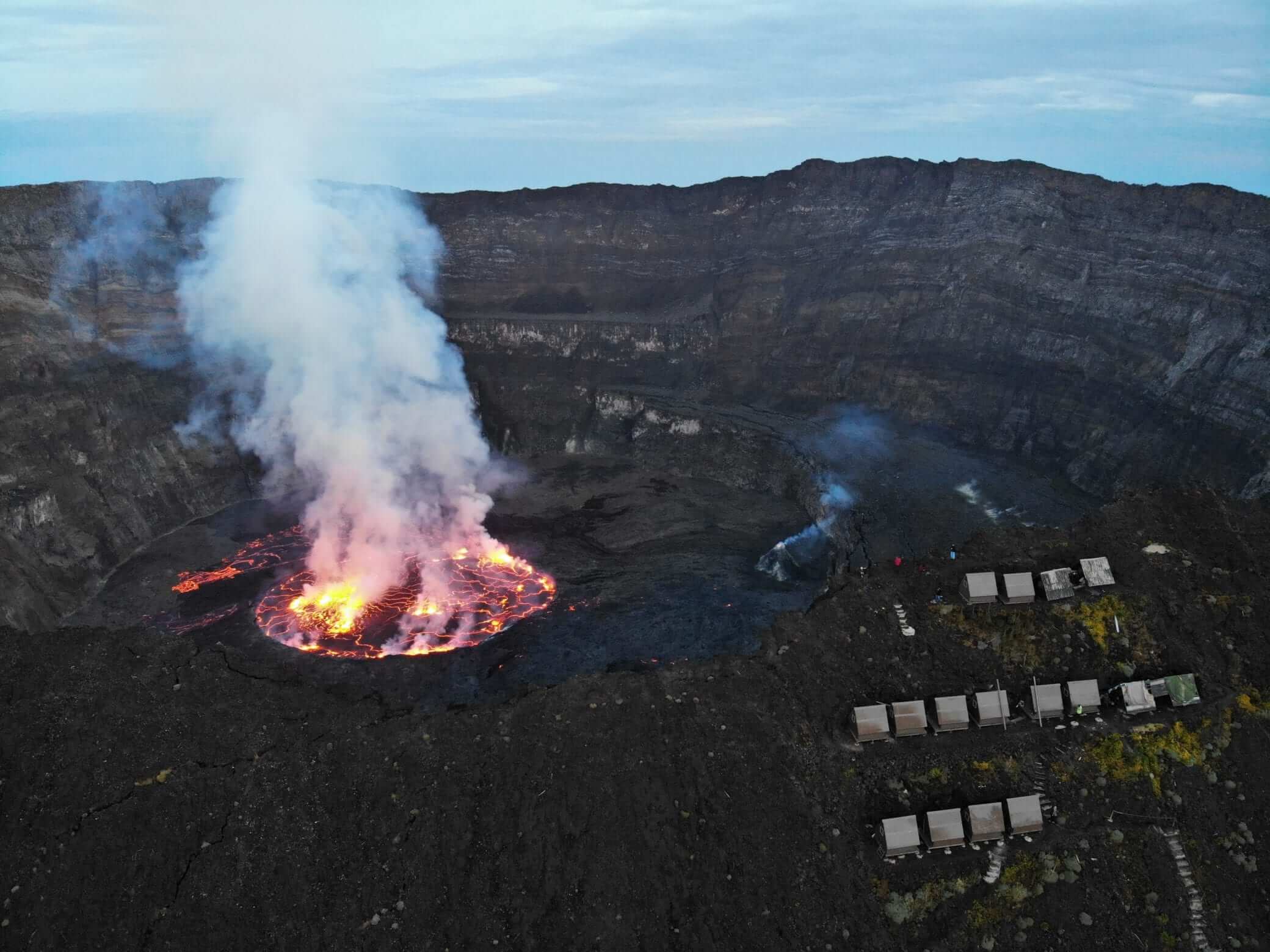 6. Skydiving
If you're looking for a bit of African airtime then head to Swakopmund, on Namibia's beautiful and expansive coastline to throw yourself out of a plane at 15,000ft and float over the skeleton coast, watching the Atlantic kiss the desert dunes. A stayover in Swakopmund is recommended on most self drive itineraries that take in Namibia's famous sites like Soussusvlei and Etosha National Park.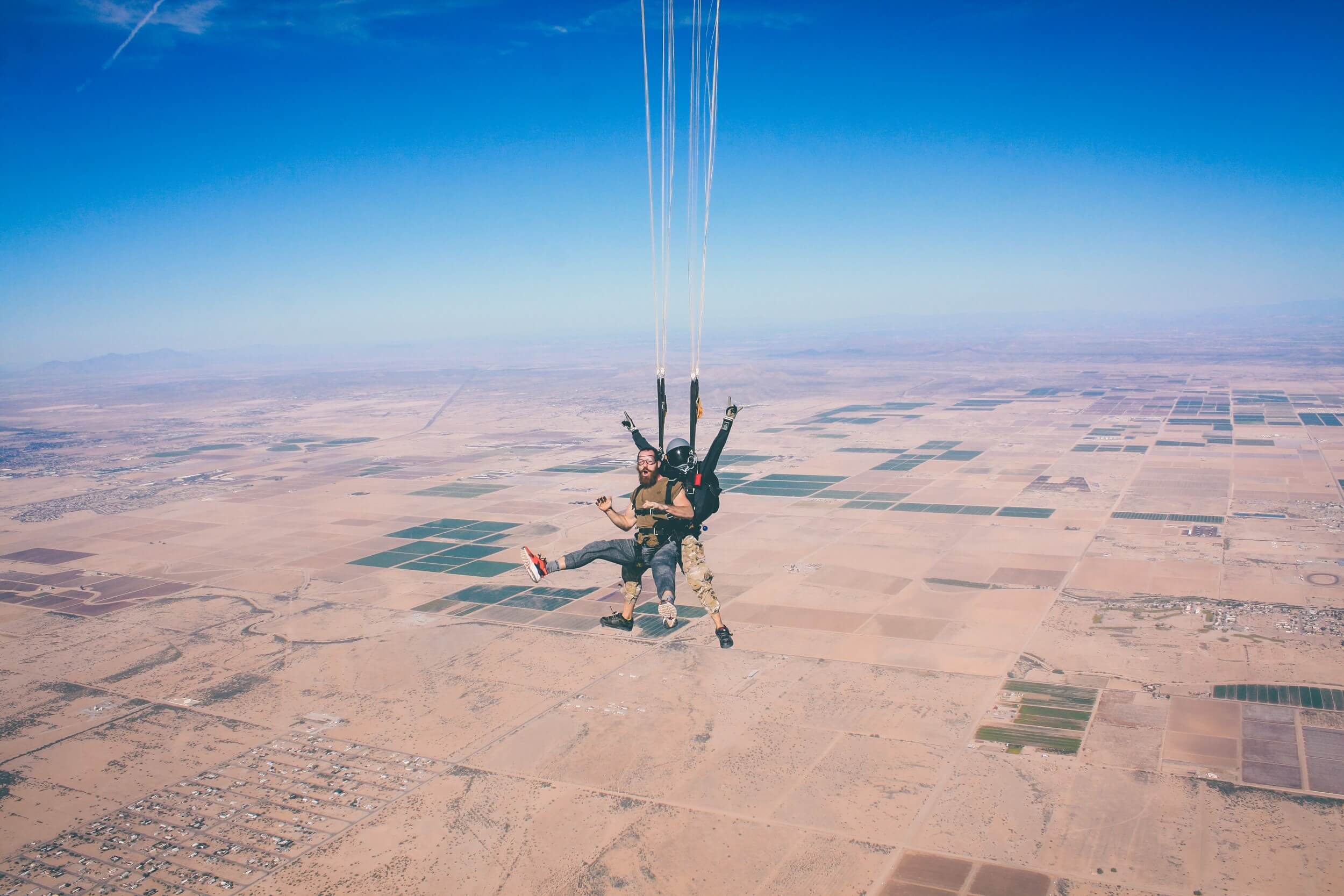 Feeling inspired? Send us an enquiry, tell us what you're thinking about and let's create your dream trip!