7 Incredible Luxury Train Journeys Across Asia & Africa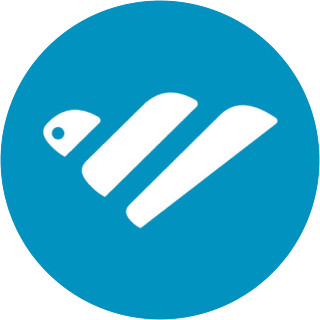 By Wayfairer Team
April, 14, 2023

4 Min read
Discover the most luxurious train journeys across Asia & Africa
There's a timeless charm to life aboard a luxury train. The old world grandeur and white glove service allows you to travel to a bygone era of glamour, while the lavish modern features propel you into the future.
If you want to get to the heart of the dazzling landscapes of Asia and Africa, there's no better way than with a luxury train journey.
A visit to the observation carriages will open your eyes to the lush mountains, radiant rice paddies, hill tribe villages and magical waterfalls of Asia. Relax on the open-air decks and breathe in the striking plains, spectacular wildlife and natural wonders of Africa.
Enter the regal dining carriages to be served the most delectable cuisines and finest wines, then retire to your private cabin to be pampered with impeccable furnishings and luxurious touches.
From the exquisite two-level suite on the Shiki-Shima in Japan to Rovos Rail's romantic wanderings through southern Africa's wilderness, here are seven of the most incredible luxury train journeys across Asia and Africa.
Luxury Train Journeys in Asia
1. The Eastern & Oriental Express: Bangkok to Singapore
Weave your way through the unspoiled tropical jungle that separates two buzzing cosmopolitan centres, on the iconic Eastern & Oriental Express (E&O).
This signature journey of the E&O, arguably the world's most famous train company, runs from Bangkok to Singapore on a three day, two night luxury experience.
Sip champagne and enjoy exceptional cuisine as you gaze out at gorgeous landscapes dotted with ancient temples and traditional villages. You'll travel in first class luxury with all the amenities of a 5-star hotel including gorgeous en-suite rooms filled with plush furnishings and fluffy robes and slippers.
Ambient jazz music floats through the air, reminiscent of the romance of another era. The carriages evoke a dreamy sense of grandeur, with cherrywood panelling and furnishings cloaked in Thai silks and Malaysian embroidery.
The journey is filled with fantastic stops and one of the highlights is a trip to the historical town of Kanchanaburi and the River Kwai, close to Bangkok. Here, you'll take a local raft down the river, passing under the Bridge Over the River Kwai and exploring the memorials of the infamous Thailand-Burma railway.
2. Train Suite Shiki-Shima: Japan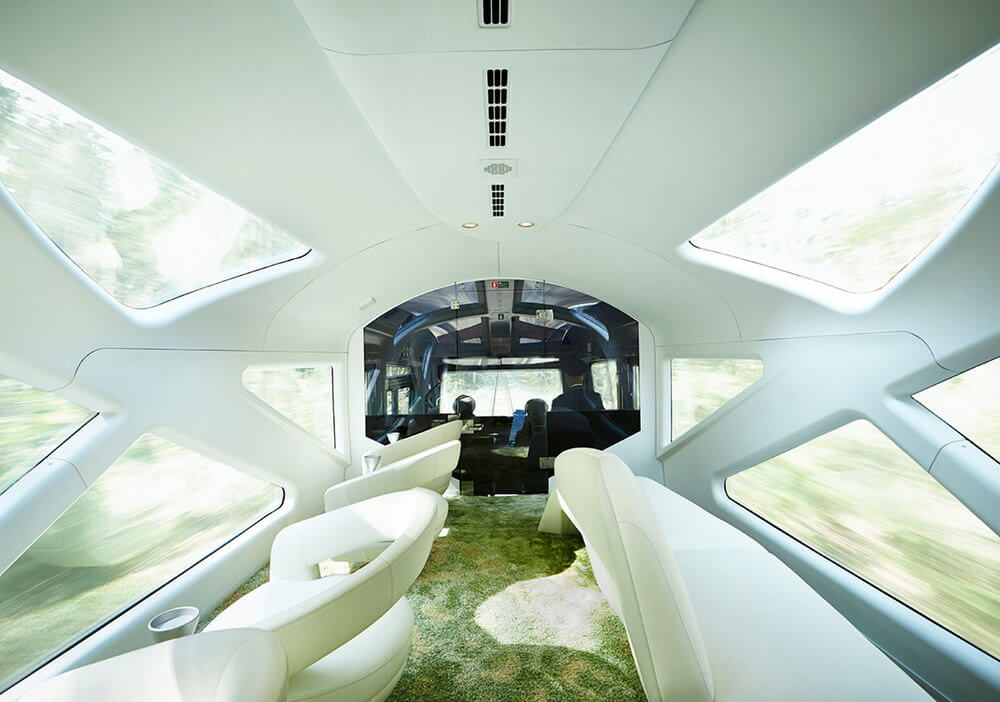 Amble through Japan on the recently opened Train Suite Shiki-Shima, hailed as one of the most luxurious trains in the world. This 5-star hotel on wheels is highly exclusive with only 17 luxurious suites carrying 34 passengers at a time.
If you are lucky enough to be awarded a ticket, you can choose between a two day trip exploring the Koshinetsu Region and southern Tohoku Region, or four day journey around the Hokkaido and the Japan Sea side of the northern Tohoku Region.
The train's lavish details include gold-plated carriages, plush observation cars, superb cuisine by Japan's first Michelin-star chef, Katsuhiro Nakamura, 24-hour butler service, piano concerts, glass fireplaces and deep bathtubs of hinoki cypress with window views.
There's also a maisonette suite with a bedroom on the lower floor, living room on the upper floor and a bathroom in between boasting carpeted floors and and walls lined with 'washi', Japanese paper latticework.
You'll receive bespoke Swarovski binoculars so you won't miss a thing as you rumble through the picturesque landscapes of lush terraced rice paddies, tranquil mountain villages, ancient temples, working farms and rolling vineyards.
3. Victoria Express: Hanoi to Sapa, Vietnam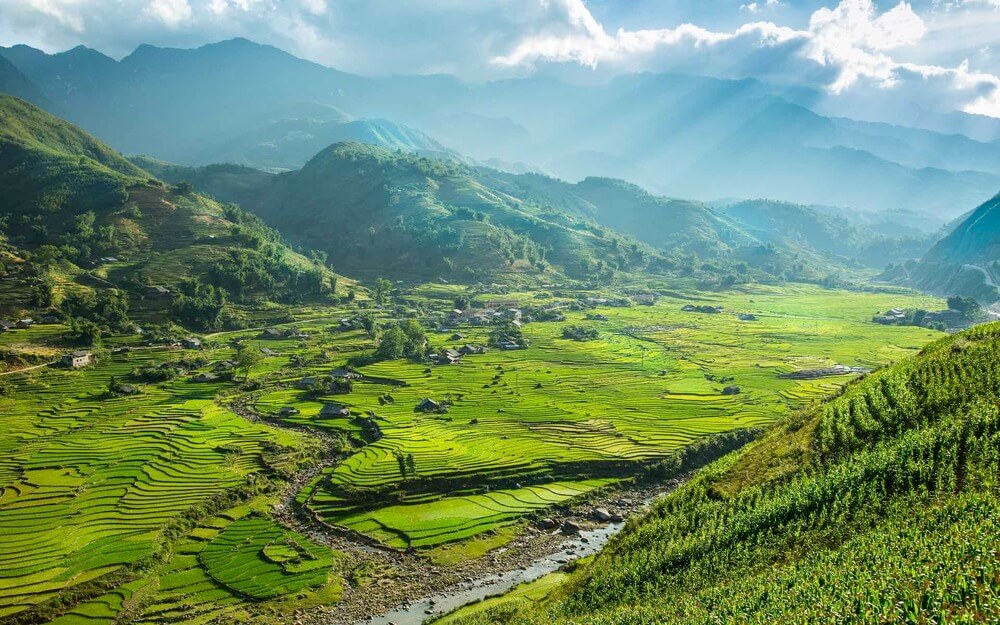 Venture to the spellbinding hills of Sapa aboard Vietnam's most luxurious and private train. The Victoria Express' lavish carriages are exclusively reserved for Victoria Sapa Resort's in-house guests only.
You'll begin your adventure among the temples and centuries-old charm of Hanoi, winding your way through the enchanting mountains, glimmering terraced rice paddies and traditional villages.
The journey is a 10-hour overnight trip arriving in Lao Cai the following morning, just a one-hour drive from Sapa. A transfer to Victoria Sapa Resort can be arranged prior to your arrival, and you'll arrive at this incredible mountain resort ready to explore this magical region with mountain biking, hiking to Indochina's tallest mountain and cultural visits to the surrounding hill tribe villages.
The train itself is a grand affair, with an elegant dining carriage serving delicious meals and fine wines and two luxurious sleeping carriages accommodating a maximum of 48 passengers.
Choose from 4-berth Superior Cabins or 2-berth Deluxe Cabins decked out with air-conditioning, comfortable beds, toilets, gorgeous wood-panelling, stunning Indochinese styling and oversized windows to soak up the wondrous landscapes.
4. The Maharajas Express: India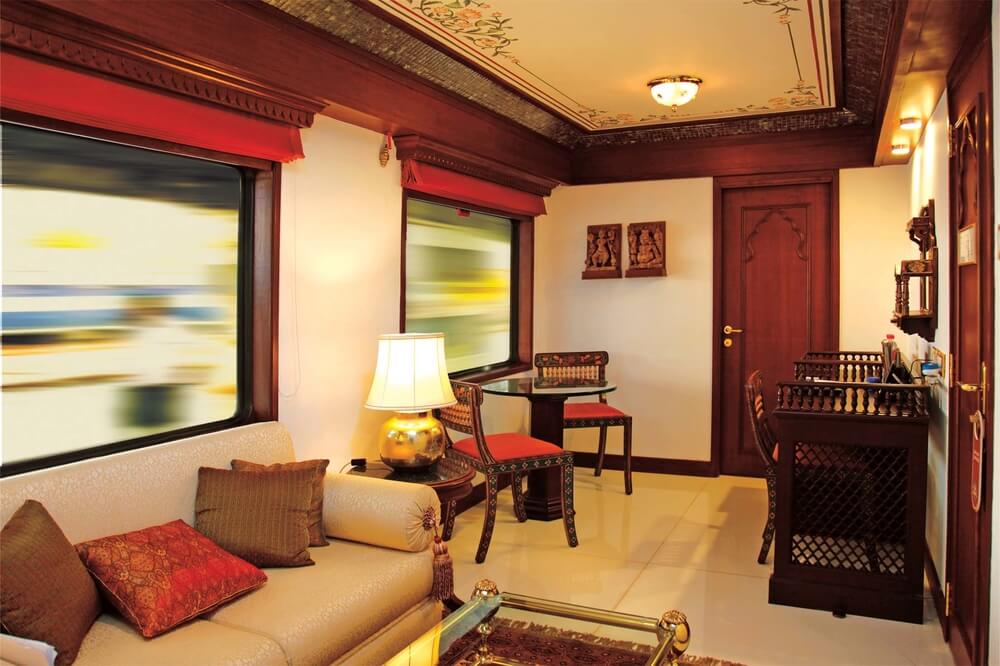 Acclaimed as the world's leading luxury train for five consecutive years by the World Travel Awards, the Maharajas Express takes you across India in complete opulence. With seven spectacular trips to choose from, you can traverse the rich culture and breathtaking sights of India from Delhi to Jaipur to Agra and Mumbai.
Your journey on the Maharajas Express includes guided tours of World Heritage Sites, trips to National Parks, cultural performances and authentic insider experiences.
Aboard the train, the lavish facilities include a regal dining car serving delectable Indian and international cuisine on Limoges plates and gold and silver plated cutlery, an exclusive Safari Bar pouring the finest drops in hand cut crystal glasses and a plush lounge with games tables and club armchairs.
Retreat to one of the 14 elegant bedroom cabins, complete with comfortable beds and en-suite bathrooms. For the ultimate in luxury, stay in the Presidential Suite.
This regal cabin spans a whole carriage and includes two bedrooms, a spacious living area, bathrooms with bathtubs and showers and a dedicated butler service.
5. Expo Rail: Kandy to Ella, Sri Lanka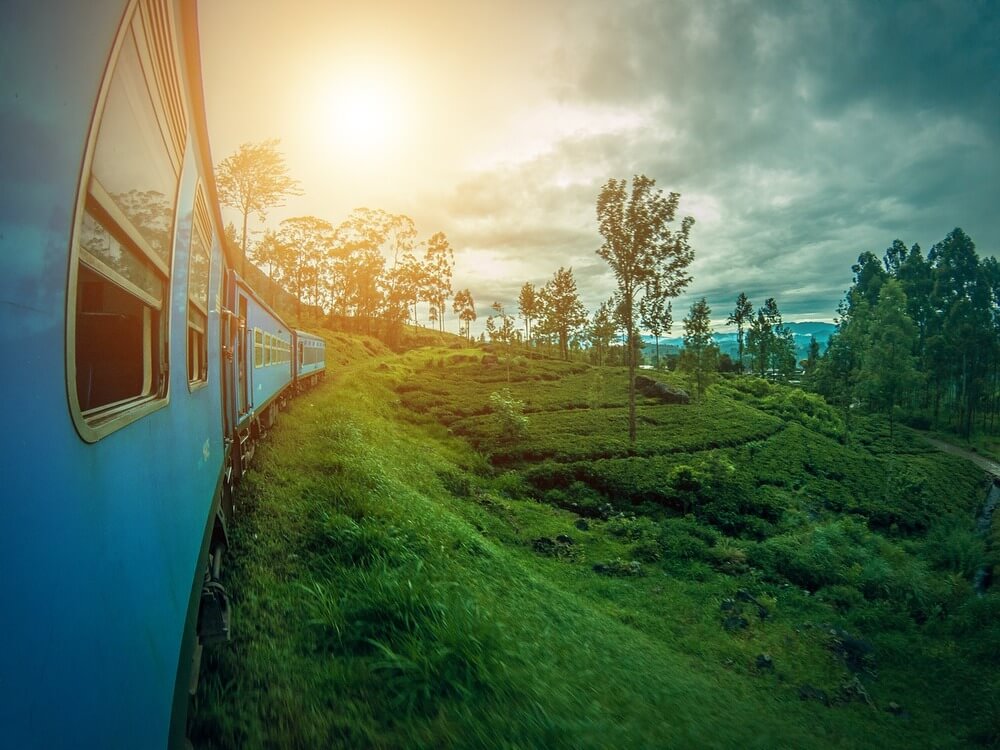 Renowned as one of the most beautiful train journeys in the world, the train from Kandy to Ella is one of the most incredible ways to see this stunning region of Sri Lanka.
This seven hour scenic adventure rumbles through the ethereal highlands on a quaint old steam train, ending at the gorgeous colonial train station in Ella.
You'll take the traditional, rustic train, and you'll have the option to do it in style with the first-class luxury carriage of Expo Rail.This private, air-conditioned carriage has comfortable seating, fantastic meals, a clean bathroom and attentive, friendly staff. You'll also have a private viewing deck to take in the breathtaking scenery.
Sit back and melt into the lush green world of Sri Lanka's Tea Country. Jungle-clad mountains give way to Ceylon's famous terraced tea plantations, where you'll spot women in colourful fabrics deftly plucking the tea into the baskets on their backs.
You'll amble through the picturesque Horton plains forest, small villages with playful children and can even spot the famous St. Clair's waterfall.
Luxury Train Journeys in Africa
6. Rovos Rail: Southern Africa
Often hailed as the most luxurious train in the world, Rovos Rail takes you back in time to the romance and grandeur of a bygone era. Climb aboard the 'Pride of Africa' and wander the vintage carriages that have been restored to their former glory, with the addition of luxurious modern amenities.
As you glide in on the red carpet, you'll be greeted with champagne and friendly, attentive staff. Ambient music fills the air and you'll be offered canapes, a sign of the exquisite cuisine to come.
Meals are served in the elegant Dining Car, furnished with period decor. The four-course dinner is a splendid affair with guests required to dress formally in evening dresses and jacket and tie.
Established in 1989, Rovos Rail now runs two opulent Classic trains on incredible journeys all over southern Africa. Choose from shorter two-night journeys from Pretoria to Cape Town, to epic journeys through Botswana, Zimbabwe, Zambia and Tanzania.
With a maximum of 72 passengers on each train, unique open-air Observation Cars, and some of the largest and most luxurious bedroom suites in the world, you'll be able to relax into the beautiful passing scenery.
7. Shongololo Express: Africa
Take an adventure around Africa's striking landscapes, vibrant culture and diverse wildlife on the Shongololo Express, a luxury train dripping in old world grandeur. 'Shongololo' is the Zulu word for the millipede, and you'll inch your way around the continent's finest sites, soaking it all up in style.
The train travels at night, covering large distances to present you with another spectacular destination by dawn. Choose from itineraries covering South Africa, Swaziland, Mozambique, Zimbabwe and Namibia.
Guests head out during the day on expertly guided tours to incredible places like Kruger National Park, the Zambezi River, Victoria Falls, Fish River Canyon and the Kalahari Desert.
You'll return to your elegant carriages with drinks on arrival and sumptuous meals including a three-course dinner in the regal Dining Car. Relax in the comfortable Lounge Car and watch the beautiful scenery pass with a good book and a drink, or head to the open-air Observation Car to really take it all in.
Feel the rhythmic chug of the train and the warm African breeze roll over you, as you watch the glimmering golden sun sink below the horizon.
To start planning your luxury holiday, call our Luxury Travel Specialists for a chat about your dream trip or fill out our no-obligation enquiry form.
We understand that booking trips, especially adventurous and alternative ones such as this can be intimidating, so get in touch; we can take the stress out of your holiday planning and organise a trip you won't forget!
Get in touch
Sign up to our newsletter
For more travel inspiration delivered straight to your inbox just fill in your details here
More inspiration from Wayfairer customers and travel specialist
Sign up to our newsletter
For more travel inspiration delivered straight to your inbox just fill in your details here