15 Most Beautiful Places To Visit in Vietnam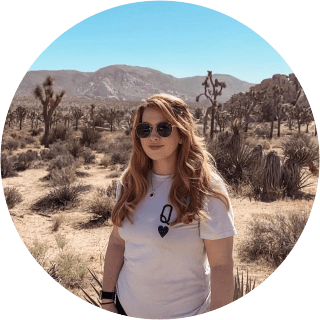 By Shelley Cross
April, 14, 2023

4 Min read
Magical waterfalls, pristine beaches and glimmering rice fields - discover Vietnam's breathtaking beauty
With some of the most incredible natural wonders on the planet, Vietnam is renowned for its astonishing beauty.
From the misty mountains, glistening rice fields and enchanting waterfalls of northern Vietnam, to the powdery white sand and clear turquoise waters of the southern beaches, Vietnam is a scenic paradise.
We've rounded up 15 of the most beautiful places to visit in Vietnam, plus the best times to visit each destination and how to get there.
| | | |
| --- | --- | --- |
| Northern Vietnam | Central Vietnam | Southern Vietnam |
| | | |
| | | |
| | | |
| | | |
| | | |
| | | |
| | | |
Northern Vietnam
1. Sapa & The Tonkinese Alps
Hidden in the clouds among the soaring Tonkinese Alps, the small French hill station of Sapa offers a gateway to one of the most exquisite regions in southeast Asia.
As you break through the misty fog, you'll discover the rolling green Hoàng Liên Son Mountains plunging into the Muong Hoa Valley, covered in a patchwork of glistening emerald rice terraces.
We recommend doing a 3-day trek between the villages to soak up the awe-inspiring scenery and catch a glimpse of traditional culture of the H'mong and Dao hill tribe villages. If trekking isn't an option, you can still explore the most beautiful spots with day trips in a vehicle.
When to visit Sapa

Located in the remote northwest of Vietnam, Sapa's climate is best from March to May and September to November, with sunny days and clear skies. September and October are also the best months to see the rice terraces, as they bloom in a vibrant green after the rainy season.

How to visit Sapa

As there are no flights to Sapa, the best way to get there is with an overnight train from Hanoi. We recommend taking the Victoria Express, an eight-hour overnight train journey from Hanoi to Sapa, available only to guests of the luxurious Victoria Sapa Resort & Spa.
2. Ha Long Bay
The UNESCO World Heritage site of Ha Long Bay is world-famous for its silky, emerald waters and towering limestone karsts cloaked in lush rainforest.
For many, an overnight cruise through Ha Long Bay on a traditional junk boat is the highlight of their Vietnam holiday. You'll take in otherworldly scenery as you glide along the gentle waters, passing floating villages such as Cua Van, Vung Vieng and Cong Dam.
Take a dip in the calm, clear waters, or go kayaking through the breathtaking caves and karsts - it's the ultimate way to explore one of the most beautiful places in Vietnam.
When to visit Ha Long Bay

The best time to visit Ha Long Bay is spring (March and April) and autumn (September and October), for optimal weather and pleasant temperatures.

How to visit Ha Long Bay

Located in northeastern Vietnam, Ha Long Bay is a four hour drive from Hanoi, and you can easily reach this destination with a private vehicle or a coach tour.
Wayfairer Top Tip

Spend a night or two on Cat Ba Island, a stunning island near Ha Long Bay. Half the island is covered in the dense jungle of Cat Ba National Park, a UNESCO World Biosphere Reserve, while the other half is strewn with ancient caves, historical sites and golden beaches, surrounded by craggy karsts. From the island, you can take a sailing or kayaking trip to explore Ha Long Bay.
3. Detian Waterfall
Tumbling down three tiers, surrounded by enchanting karst peaks, the Detian Waterfall (Virtuous Heaven Waterfall) is one of the most beautiful waterfalls on earth.
Also known as Ban Gioc Waterfall, meaning 'half-way across' in Vietnamese, the falls lie on the border between China and Vietnam, making it the second largest transnational waterfall in the world.
Measuring at over 200 metres wide, with a drop of more than 70 metres, the sight of the Detian Waterfall is truly awe-inspiring, and you can hear it's thundering cascades before it even comes into view. You can take a bamboo raft around the base of the falls for an unforgettable close-up encounter.
When to visit Detian Waterfall

This incredible feat of nature changes throughout the seasons, with bright red blossoms in spring, and golden leaves in autumn. The best time to visit is between April and November, when the cascades flow in full force with the summer rains.

How to visit Detian Waterfall

You can reach the Vietnamese side of the falls with a 6-hour scenic drive along the highway between Hanoi and Cao Bang city. From Cao Bang, you'll take a further 2-hour drive to reach this wondrous waterfall.
4. Ninh Binh Province
Known as the Ha Long Bay of the land, Ninh Binh province encompasses a region of jaw-dropping natural beauty. Luminescent green rice fields carve around the winding Ngo Dong River, while hundreds of limestone karsts covered in dense jungle shoot into the sky.
There's plenty to explore including ancient caves, beautiful pagodas, Van Long Nature Reserve and Cuc Phung National Park, the oldest national park in Vietnam with excellent hiking trails.
When to visit Ninh Binh

To see Ninh Binh illuminated in its richest greenery, the best time to visit is from late May to early July, and from September to October, when local farmers harvest the rice. **Note that during the dry season (November to March), the rice harvesting is over, leaving the fields a muddy yellow. Although you won't see as much greenery, the landscapes are still impressive.

How to visit Ninh Binh

Ninh Binh can be reached in less than two hours in a private vehicle from Hanoi, or around three hours from Ha Long Bay.
Wayfairer Top Tip

Stay in the town of Ninh Binh for at least one or two nights to make the most of this magnificent region. Trang An, a stunning complex of mountains and caves, and Tam Coc, a more popular landscape of caves, rivers, rice fields and pagodas, are both best experienced early in the morning to avoid the influx of tourists.
5. Ha Giang Province
Bordering China in the northernmost reaches of Vietnam, Ha Giang is a quiet riverside province, renowned for its magnificent landscapes.
You'll climb down a rabbit hole of ethereal scenery, with forested mountains, mystical caves, and the stunning Quan Ba Valley where you'll find Quan Ba pass. Known as Heaven's Gate, the pass offers spectacular views over glimmering rice terraces, rolling hills and serpentine rivers.
Ha Giang is also home to Dong Van Karst Plateau Geopark, an incredible conservation and geological area that's part of the UNESCO Global Geoparks Network.
When to visit Ha Giang

Ha Giang is a year-round destination, however the temperatures are at their best from September to November and from March to May. From December to February, the dry season brings cold weather, while the hot, rainy season lasts from April to October.

How to visit Ha Giang

The easiest way to reach Ha Giang is with an approximate six-hour drive in a private vehicle from Hanoi.
Central Vietnam
6. Hoi An
With its cobblestoned streets, narrow canals, Chinese-style shophouses, and French-colonial buildings, the UNESCO World Heritage site of Hoi An is one of the most beautiful towns in Vietnam.
Located on the central coast, this former trading port is famous for its historic Old Town. Even though many of the old shops have been converted to modern businesses such as tailors, art galleries, souvenir shops and restaurants, the town has retained its old-fashioned charm and atmosphere.
Each night, all electricity in the Old Town is switched off and traditional silk lanterns are hung from every shop front. The colourful lanterns light up the streets and cast a romantic shimmer over the Thu Bon River.
When to visit Hoi An

Hoi An is at it's best from February to April, with warm, comfortable temperatures and little rain. You can also enjoy the most spectacular Full Moons of the year from July to August, although these months are renowned for their blazing heat.

How to visit Hoi An

The easiest way to reach Hoi An is by flying into Da Nang, located just 40 minutes from Hoi An. You can also take a train or a private vehicle transfer.
Wayfairer Top Tip

Hoi An is an unmissable destination and we'd recommend spending at least two or three days here. After you've wandered the town, hire a bicycle to explore the villages around Hoi An, to get a glimpse of rural Vietnamese life. You can also visit My Son, an ancient temple sanctuary and a UNESCO World Heritage Site located 50 kilometres outside Hoi An.
7. Phong Nha-Ke Bang National Park
Phong Nha-Ke Bang National Park is a stunning region of turquoise lakes, ancient caves, and forested mountains, with plenty of adventure sports available to explore the park.
It contains the oldest karst system in Asia, dated between 400 and 450 million years old and is also home to Son Doong Cave, the largest cave in the world and one of the most remarkable wonders of Vietnam.
The cave is over 5 kilometres long, with sections reaching 200 metres high and 150 metres wide, and is big enough to fit an entire New York City block with 40 story skyscrapers.
It was discovered in 1991 by a local man named Ho Khanh, and only became internationally known after a group of cavers from the British Cave Research Association began to explore the cave.
After overcoming an 80-metre high calcite barrier in a second expedition in 2010, the team discovered that the cave was the largest in the world.
When to visit Phong Nha-Ke Bang National Park

The best months to visit the national park are between March and May, when temperatures are pleasant and rainfall is low. December to February is also dry, however the weather can be quite cool. June to August are the hottest months, while August and December should be avoided due to heavy rainfall and flooding.

How to visit Phong Nha-Ke Bang National Park

Located in northern Central Vietnam, you can take a domestic flight into Dong Hoi airport, then take a private vehicle for the one-hour drive to Phong Nha-Ke Bang National Park. You can also arrange private vehicle transportation from any urban area including Hanoi, Ninh Binh, Halong Bay and Hoi An.
8. Da Nang
A laidback coastal city in central Vietnam, Da Nang is brimming with natural beauty and cultural attractions.
You'll need a few days here to soak up all the sights, including Marble Mountains, a group of mountains with a maze of caves and trails, and a number of gorgeous temples to explore.
Visit My Khe Beach, a stunning white sand beach with plenty of watersports, or the wonderful Ba Na Hills Sunworld, a fairytale complex modelled after an old European city, featuring the world's longest cable car lift.
You also can't miss the Golden Bridge Hand, where you'll find two giant stone hands emerging out of the mountain to cradle the golden bridge.
Suspended 1,400 metres above sea level, with panoramic views over the valley and the Truong Son mountains, Da Nang's newest architectural attraction has drawn huge crowds from all over the world.
When to visit Da Nang

Da Nang weather is at it's best from February to May, with warm temperatures and clear skies. The hottest months run from May to September, while the rainy season brings showers from September to February.

How to visit Da Nang

You can fly into Da Nang International Airport from airports around Vietnam and the rest of the world.
Wayfairer Top Tip

For the best views of Da Nang, make your way up the steep, winding road to Son Tra Peninsula, with plenty of sights along the way including the Man Thai Fishing Village, a 67-metre tall Lady Buddha statue, the Giant Banyan Tree, and Monkey Passage. Enjoy the breathtaking views from Ban Co Peak at the top, then head to Son Tra Nature Reserve, the only remaining coastal rainforest and home to 1,300 rare red-shanked doucs.
Southern Vietnam
9. Phu Quoc Island
Phu Quoc is a tropical paradise, lined with white sandy shores and sparkling waters, and filled with lush jungle and magical waterfalls.
It's a quiet, relaxed island, small enough to explore the dozens of pristine beaches by bicycle or scooter. Renowned for its luxurious hotels, we recommend heading to the West Coast for powdery white sands, turquoise seas and spectacular sunsets.
You can also venture into the jungle to explore hiking trails and spot wildlife, or head to Duong Dong, the largest town with plenty of lively markets selling handicrafts and fresh seafood.
When to visit Phu Quoc Island

November to March is the high season for Phu Quoc, with warm weather and blue skies. October and early November can also be a great time to visit, with fewer tourists and a beautiful blooming jungle after the heavy rains that last from July to September.

How to visit Phu Quoc Island

Located in southern Vietnam in the Gulf of Thailand, Phu Quoc can be reached with a domestic flight from major cities including Hanoi, Ho Chi Minh and Da Nang, or a private transfer and high-speed ferry to the island.
10. Quy Nhon
Get off the beaten track and head to Quy Nhon, a peaceful coastal city in southern Vietnam. Few tourists have heard of Quy Nhon, yet it's the gateway to some of the most beautiful natural gems in Vietnam, including Ky Co Beach.
Tucked away in Phuong Mai Peninsula, Ky Co Beach is a natural work of art, with crystalline waters, pure white sand and rocky cliffs. You can paddle in the clear lagoons, formed between the sea rocks, sunbathe on the soft sand, or snorkel the nearby colourful reef.
When to visit Quy Nhon

The best time to visit Quy Nhon and it's beaches is between January and March, with milder temperatures and little chance of rain. After March, the region becomes sweltering, while heavy rains arrive during the wet season between September and December.

How to get to Quy Nhon

You can fly into Phu Cat Airport from major cities including Hanoi or Ho Chi Minh, then take a 45-minute private transfer to Quy Nhon city.
Wayfairer Top Tip

This area is filled with natural wonders, including Eo Gio Bay, a stunning place where dazzling blue waters smash against the craggy cliffs. You can reach the bay by crossing Thi Nai bridge and driving about 5 kilometres to the centre of Nhon Ly Commune. From here it's a 100 metre walk to the bay. You can also take a boat or canoe from Ky Co Beach to reach the bay.
11. Mekong Delta
Known as the 'Rice Bowl of Vietnam', the Mekong Delta is one of the most scenic regions of Vietnam. A land of winding waterways, mangrove forests, floating markets and lush green rice fields, life here is governed by the ebb and flow of southeast Asia's most iconic river.
You can travel the mighty Mekong by boat, stopping at the famous floating markets of Chau Doc, Can Tho or Cai Rang, where traders and farmers come to buy and sell fruit, vegetables and fish.
You can also head out into the Mekong Delta on bicycles, roaming through peaceful villages where you'll see children riding on the backs of water buffaloes and farmers tending to their glimmering rice fields.
When to visit the Mekong Delta

The best time to visit the Mekong Delta is during the dry season between December and April, with blue skies and low humidity. November to January are the coolest months in this sweltering region.

How to visit the Mekong Delta

The Mekong Delta is located close to Ho Chi Minh, and you can take a day tour from the city to explore the waterways and floating markets. For an immersive Mekong experience, we recommend spending one or two nights in one of the towns located along the river, or taking a longer trip through Cambodia by boat along the Mekong.
12. Cat Tien National Park
Covering a vast region of lowland tropical forest, Cat Tien National Park is a breathtaking biosphere reserve in southern Vietnam. Set beside a small, sleepy town, the national park is home to a trove of ancient trees, botanical gardens and endangered wildlife.
Walk or cycle along the leafy trails for the chance to spot the the endemic golden-cheeked gibbon and other rare primates, bears, mongoose, civets, elephants, pangolin, deer and an impressive array of rare birds.
You can even take a canoe around the jungle-fringed waters of Crocodile Lake, to catch a glimpse of the lake's resident crocodiles.
You can also visit enchanting waterfalls around the town of Cat Tien, and an archaeological site located just outside the town, where you'll find ancient Hindu temples built between the 4th and 9th centuries.
When to visit Cat Tien National Park

The best time to visit Cat Tien is from December to May, with low rainfall and milder temperatures, making it easier to explore the forest.

How to visit Cat Tien National Park

The easiest way to reach this secluded park is with a four-hour drive in a private vehicle from Ho Chi Minh city.
Wayfairer Top Tip

You can spot wildlife as you roam around the park, however for the best chance of sighting rare species, head to the park's two animal rescue centres. The Dao Tien Endangered Primate Species Centre rescues endangered primates, while the Cat Tien Bear Rescue Centre rescues sun bears and Asian black bears from illegal trade.
13. Da Lat
With it's magical waterfalls, shady forests and brilliant flower gardens, Da Lat has become renowned as one of the most romantic places in Vietnam, perfect for adventurous couples.
Known as the Paris of Vietnam, The City of Flowers and The City of Lovers, you'll discover a charming town strewn with French-colonial villas, horse-drawn carriages, an Eiffel Tower-shaped radio tower and the gorgeous Valley of Love, dotted with heart-shaped sculptures.
The town is surrounded by picturesque crops of coffee, strawberries and flowers. The cooler weather and misty mountain air make it the perfect place for outdoor action, and you can go hiking, mountain biking, canyoning and white-water rafting in the surrounding hills.
When to visit Da Lat

Da Lat is at its most beautiful between December and March, when the famous flower gardens erupt in full bloom. The weather is dry and sunny, and temperatures are pleasant for outdoor adventure.

How to visit Da Lat

You can take a domestic flight from Hanoi or Ho Chi Minh to Lien Khuong Airport, located 30 kilometres south of Da Lat. You can also reach Da Lat by taking a private vehicle transfer from Ho Chi Minh, Mui Ne or Nha Trang.
14. Nha Trang
With a stunning mountain backdrop, sweeping crescent beach and beautiful turquoise bay dotted with tropical islands, it is easy to see why Nha Trang is Vietnam's most famous beach resort.
The town itself is home to Cham ruins, Buddhist temples and gothic-style Catholic churches, and you can visit Long Son Pagoda (also known as White Buddha Temple) to see a 14-metre high white Buddha sitting on a lotus blossom.
The platform around the huge figure offers fantastic photo opportunities, with impressive views of Nha Trang and the surrounding rural areas.
If you're looking for adventure, head to the Ba Ho Waterfalls, where you'll find three natural waterfalls and a clear lake surrounded by dense rainforest.
The waterfalls are a 40-minute drive from Nha Trang along a picturesque stretch of coastline, with views of the ocean on one side and lush mountains on the other.
When to visit Nha Trang

The best time to visit Nha Trang is February to April, when temperatures are pleasant and rainfall is low. Diving visibility is also at it's best during these months, and dive enthusiasts will love the coral-rich sites of Moray Beach, South Reef, Small Hill and Mun Island.

How to visit Nha Trang

You can get to Nha Trang with a domestic flight from most major cities in Vietnam including Hanoi, Ho Chi Minh and Da Nang. The airport is called Cam Ranh Airport and is located around 30 kilometres from the city centre. You can also access Nha Trang by train or with a private vehicle transfer.
Wayfairer Top Tip

For your own private tropical paradise, head to Ninh Van Bay, located a 20-minute boat ride from Nha Trang city. Stay at Six Senses Ninh Van Bay, the luxurious star of this exquisite bay, lined with sugary white sands and dazzling blue waters. As the bay is only accessible by water, it's the perfect place for a secluded retreat.
15. Mui Ne Sand Dunes
On the southern coast of Vietnam, you'll find the country's very own Sahara Desert. The striking red and white sand dunes have built up over time, as waves and winds carry the sand inland.
The dunes form a barrier against storms and beach erosion, and provide a habitat for endangered plant and animal species. The White Sand Dunes are a vast, ethereal expanse, and are absolutely stunning at sunrise, while the Red Sand Dunes are made up of coppery rolling hills which radiate at sunset.
There's also a gorgeous Grand Canyon-esque Fairy Stream, flanked by lush greenery and the dazzling sand dunes.
When to visit the Mui Ne Sand Dunes

Mui Ne is one of the driest places in Vietnam, so you'll enjoy pleasant weather all year round. For the best surfing and beach conditions, visit Mui Ne between December and April.

How to visit the Mui Ne Sand Dunes

You can reach the dunes with a four-hour drive in a private vehicle from Ho Chi Minh city. If you'd like to spend more time at the dunes, you can stay in nearby Mui Ne fishing village, lined with a stunning golden sand beach, famed for kite and windsurfing.
There is so much to see and experience in Vietnam. Get in touch with our Vietnam Luxury Travel Specialists and we can help you craft a trip to Vietnam that ticks all your boxes!
Get in touch
Sign up to our newsletter
For more travel inspiration delivered straight to your inbox just fill in your details here
More Vietnam travel inspiration from Wayfairer customers and travel specialists
Sign up to our newsletter
For more travel inspiration delivered straight to your inbox just fill in your details here